An email just hit my inbox from Thrifty Traveler Premium about a fare sale first reported by Mighty Travels at FlyerTalk: British Airways and American Airlines are offering some terrific business class fares during peak summer travel dates between Houston and Milan, with prices from $1813 round trip. When I saw that sale my first thought was that it can get even better: AARP members (anyone can join cheaply) can save even more, bringing the total down to $1673.93. If you also have a Chase British Airways Visa Signature, you might be able to save a further 10%, though I'm not positive whether or not this still stacks. If credited to Alaska Airlines, I believe these fares could earn around 28,000 Alaska miles before any elite bonuses (and remember that you can pick up Alaska elite status by flying transcon twice right now). You should double-check my math on that, but overall this looks like an excellent deal for anyone who would otherwise consider paid business class flights.
The Deal
Round trip business class from Houston to Milan via British Airways and/or American Airlines from $1813 round trip or $1673.93 for AARP members (which only costs $12 to join)
Finding dates
You can use Google Flights to find cheap dates. As you can see, this is pretty widely available mid-week during July and August peak summer travel dates.
From there, you'll be able to choose American Airlines or British Airways. While BA doesn't have a reputation for the best business class seats in the business, you can earn a ton of Alaska miles if you fly British Airways paid premium fares. More on that below under "Earning".
Stacking
Rather than rehashing every detail for stacking this deal, see this post for more on how to stack for a good discount here:
Here are the quick highlights:
AARP members can get up to $200 off on British Airways flights. Anyone can join for as little as $12 your first year, or 12.60 per year for 5 years. I've been a member for a couple of years now. The only retiring I'm doing any time soon is to the comfort of a flat bed position in my cheaper business class seat. After you join, you'll have to click through the link on this page to get your British Airways discount.
Coupon code CARDOFFERU might take an additional 10% off. This discount code is meant for British Airways Visa Signature cardholders. In the past, it worked for anyone paying with any Chase Visa card. However, I now get an error prompting me to log into my Executive Club account, so I assume this is properly linked to Executive Club accounts who have the BA Visa in their profile. If you have that card, maybe you can stack this further.

Once you log in to your AARP account and click through the British Airways link, you'll be able to search for flights. You'll want to choose the British Airways flights for the best deal. As you can see, those flights are cheaper in business class than premium economy right now and only a few bucks more than BA would charge you for economy class.
Once you pick an outbound and a return, the total should come up from $1673.93 round trip.
As noted above, I was not able to add the promotion code CARDOFFERU without logging in to my Executive Club account. Since I do not have the British Airways Visa, I was not able to verify whether or not that additional 10% discount still stacks with the AARP discount. If any readers are able to confirm one way or another, let us know in the comments.
Earning
As noted above, you can earn a boatload of Alaska Airlines miles if you're crediting British Airways paid premium cabin fares to Alaska Mileage Plan.
Based on my initial searches at ITA Matrix, I believe the long-haul flights are Fare Class I and the intra-European flights are Fare Class J. You'll want to double check your own tickets to be sure. Based on the distance, I calculate that to mean you'd earn about 28,000 Alaska Mileage Plan miles before any elite status bonuses. See this post for how you can earn Alaska status pretty easily right now, which would increase your earnings here.
Bottom line
These are great fares for paid business class travel to Europe during peak summer season. Since they are available from just over $1800 round trip via the airlines and major OTAs, you should alternatively be able to book for around 120K Chase Ultimate Rewards points if you have the Sapphire Reserve card or even fewer Membership Rewards points if you're stacking the Business Platinum pay with points rebate. When considering the fact that you also earn valuable Alaska Airlines miles by the bucketload, this is a very solid deal indeed.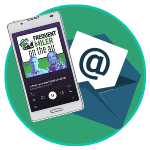 Want to learn more about miles and points?
Subscribe to email updates
 or check out 
our podcast
 on your favorite podcast platform.