What an awesome way to visit New York City… Last Friday, my wife and I flew JetBlue to JFK and helicoptered from there to Manhattan. It was fantastic. And, thanks to JetBlue's very generous status match for Delta elite's, the helicopter ride was free.
Early this fall, JetBlue offered a status match for Delta elites. Thanks to my Delta Platinum elite status, I was given near top-tier Mosaic 3 status, and thanks to my wife's Delta Diamond elite status, she was given top tier JetBlue Mosaic 4 status. Both of us will keep our status throughout 2024 because we each picked up a new JetBlue Business card (and the terms of the status match allowed for a full year of status for anyone with that card or the JetBlue Plus card).
JetBlue's top-tier Mosaic 4 status includes a very interesting perk: 4 Blade helicopter transfers between Manhattan and JFK or Newark Airport. Thanks to my wife's Mosaic 4 status, we had 4 Blade transfers to spend this year and we'll get 4 more to spend next year!
Blade Basics
Normal price: One-way transfers start at $195 per person, but when I picked a random date and time on Blade's website, I was quoted $275 per person.  You get a $50 discount if you book round-trip.  So, I think that best case would be to pay as little as $340 round-trip per person, but that $500 round-trip per person is probably more common.
Baggage limit: Each person is allowed a personal item and a carry-on bag, but together the bags must total no more than 25 pounds.
Manhattan heliports: There are two Blade heliports in Manhattan:

East 34th St
West 30th St (this is the one I flew into)

Supported NYC airports: Blade can be booked from JFK or Newark airport (EWR)
JetBlue's Mosaic 4 Blade Benefit
Mosaic 4 members receive 4 Blade credits each year in which they qualify for that status.
Credits are valid only for transfers between Manhattan and NYC area airports (JFK or EWR, in either direction)
Blade credits can be used for companions, but the JetBlue Mosaic 4 member must be one of the passengers
You must be flying JetBlue the same day
As long as your bags are within Blade's weight limits, there are no extra fees of any kind for flying Blade.
What to expect when flying to NYC
We flew JetBlue to JFK and then Blade to West 30th St.  Here's how the process went:
A Blade rep sent a text before we boarded our JetBlue flight telling us to reply when we deplaned at JFK.
After we deplaned, I replied via text and was told that a driver would meet us outside of baggage claim.
The driver was already in place by the time we got outside and so we were on our way in no time.  There happened to be another Blade passenger at the same terminal at the same time and so three of us were transported together to Blade's JFK location.
We relaxed for a few minutes in a Blade lounge
When it was time to go, a Blade rep came to get us and escorted us out to the helicopter which already has its blades spun up and our bags loaded.
Four passengers loaded into the helicopter (which put it at full capacity).
We took off and approximately 10 minutes later, we landed at Blade's West 30th landing pad.
We were then led to a small departure lounge where complimentary drinks were available in creative to-go glasses.
Our bags were brought to us in the lounge and we were off.
Blade Review
We loved it!  This is THE way to get to the city!  It was so cool to walk out of JFK's terminal 5 and to be greeted immediately by a driver who took us to the heliport and then to fly to Manhattan!  We were lucky to have spectacular weather and so the flight was smooth and the views were fantastic.  The only thing I'd change is that I'd want to fly on the right side of the helicopter next time when coming into the city because the right side had better views.
Due to Blade's severely limited weekend hours, we weren't able to take Blade back to the airport for our return trip this time.  You can be sure though that we'll plan another trip next year to do this again and we'll make a point of timing it right so that we can go both ways.
Would I pay for this service if it wasn't comped by JetBlue?  I would definitely consider it for a special occasion, but I'd have a hard time justifying the price for a regular trip.  It would be cool if JetBlue would make it possible to use points to book Blade at good value.  Then I'd be interested in doing this every time!
Blade Photos
Blade Airport Transport
Blade Heliport at JFK
Blade Cabin Photos
Views from the Air
Landing Heliport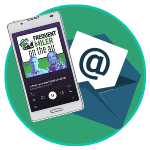 Want to learn more about miles and points?
Subscribe to email updates
 or check out 
our podcast
 on your favorite podcast platform.