Suddenly, my wife has top-tier JetBlue Mosaic 4 elite status and I'm just one notch down at Mosaic 3.  We've each flown JetBlue only once in our lives… in 2016.  We have our status now thanks to JetBlue's attempt to poach Delta elite members with an awesome status match offer.  My wife matched from Delta Diamond and I matched from Delta Platinum.  Our statuses last only through December 30th of this year, but we can extend for another year simply by getting a JetBlue Plus or Business card before the end of this year.  We've each applied for the business card and both applications are pending review.
Now that we are fancy-pancy JetBlue elites, it's time for me to pay attention to JetBlue's elite program.  What benefits are meaningful?  Which will we actually use?  Can we make use of those free upgrades to JetBlue Mint (i.e. business class)?  How about those free helicopter transfers in New York city?  Let's dig in…
JetBlue Elite Status Overview
For details about how to earn JetBlue elite status, see our JetBlue guide.  The basics are that you earn Tiles through JetBlue flights and/or JetBlue credit card spend and perks are earned when you reach the following Tile totals: 10, 20, 30, 40, 50 (Mosaic 1), 100 (Mosaic 2), 150 (Mosaic 3), and 250 (Mosaic 4).
At 10, 20, 30, and 40 Tiles, members select from the following perks:
5000 bonus points
Early boarding (Group B). Basic economy fares are excluded, but otherwise this benefit would apply to all of your subsequent flights.
Free alcohol drink on board: first beer, wine or liquor on each flight (must be 21 years old or older)
Priority security where available.
One-time double points on a JetBlue Vacations package.
With each level of Mosaic status, you get all of the above, plus there are automatic "Signature" perks, and you get to pick one perk from the "Perks You Pick."  This image shows most of the Signature perks:
And this image shows the Perks You Pick:
It turns out that with JetBlue status matches, unlike most other airlines, JetBlue does give you these "Perks You Pick" but they pick for you.  At least for my wife and I, these were the picks that JetBlue pre-picked:
Mosaic 1: Mint Suite Priority
Mosaic 2: Pet Fee Waiver
Mosaic 3: FoundersCard Membership
Mosaic 4: 15,000 Point Bonus (Only my wife got this since I only matched to Mosaic 3)
We each also received 5,000 points (which is one of the 10, 20, 30, 40 Tile choices).
My JetBlue Status FAQ
I haven't paid much attention to JetBlue elite benefits in the past.  After all, JetBlue only flies two routes out of my home airport.  From Detroit they fly to JFK and to Boston.  That's it.  They used to fly to Fort Lauderdale as well but they appear to have cancelled that route.
Now that we have elite status, though, I want to see if we can get value from it.  While most of the listed perks seem self-explanatory, there are a number of them that I had to dig deeper to figure out if they could work for me.  For example, "Mint Suite Priority".  What does that do?  And, regarding "Move to Mint," could we book economy flights to Europe and use these for free upgrades to business class?  That would be awesome.
I dug into the above questions and more.  Here's what I found…
Which perks apply to travel companions?
The following Mosaic perks apply to up to 8 travel companions "booked on the same reservation, checking in with and completing the same itinerary as a Mosaic member on JetBlue-operated flights":
Priority Security
Early Boarding / Mosaic boarding
Even More® Space (at booking or check-in)
Mint Suite priority access
Free Same-Day Switches
2 free checked bags
Free carry-on bag on all fares (including Blue Basic)
Move to Mint certs can be applied only to a single travel companion.
BLADE helicopter transfers can be applied to multiple travel companions if you have enough BLADE transfers available.
My take: Since my wife and I each have high level status, and we rarely travel with others these days, this topic isn't too important to me, but it's awesome to know that my wife can use some of her BLADE certificates for me when we're traveling together.
Do we really get free BLADE Airport helicopter transfers?
Yes!  This is a feature only for Mosaic 4 members who get 4 one-way helicopter transfers between Manhattan and JFK or EWR.  These must be used in conjunction with a JetBlue operated flight (i.e. you can't fly into New York on United and expect to use the BLADE benefit for the helicopter transfer to the city).  If you match to Mosaic 4 now, you will get 4 transfers that expire at the end of this year, and if you qualify for status to be extended through 2024, you'll get 4 more transfers next year.
JetBlue's website says this about the BLADE benefit:
Once you qualify for Mosaic 4, you'll receive an email (separate from your Welcome to Mosaic 4 email), containing your unique redemption code and info to book BLADE Airport transfers. Credits are valid on BLADE Airport helicopter transfers between Manhattan and JFK or EWR (in either direction) and can only be used in conjunction with a JetBlue-operated flight, for the Mosaic 4 member and eligible travel companions on the same reservation. Use the code at checkout on the BLADE website or app. BLADE terms and conditions apply.
An email welcoming my wife to Mosaic 4 status said, regarding BLADE transfers, that "info on how to redeem will be sent in the coming days."
I looked up BLADE to see how much they charge for helicopter transfers for those without Mosaic 4.  Their website says that one-way transfers start at $195 per person, but when I picked a random date and time I was quoted $275 per person.  You get a $50 discount if you book round-trip.  So, I think that best case would be to pay as little as $340 round-trip per person, but that $500 round-trip per person would be more likely.
My take: This sounds so cool.  Since JetBlue has direct flights from Detroit to JFK, I'm 100% planning to book a weekend trip to NYC to take advantage of this perk.  We could do this once this year and, if my wife gets approved for a qualifying JetBlue card, again in 2024!
What is Mint Suite Priority?
"Mint" is JetBlue's version of business class and it's available only on select JetBlue flights.  And while Mint seats are generally very well regarded, there can be a big difference between Mint seats on the same aircraft.  Some fights with Mint class usually have some rows with only one seat on each side of the aisle and a door that closes (these are known as "Mint Suites") and other rows with two seats on each side (known as "Mint Seats").  The Mint Suites are obviously more desirable unless you're traveling with a partner.
Mint Suite Priority gives members first dibs to select Mint Suites on select flights (A321 Classic with Mint aircraft).  Each time they fly Mint, Mosaics with Mint Suite Priority will have exclusive access to select these reserved suites (if available) until 14 days before departure.
This is not an upgrade from economy to Mint.  Further, this perk applies only to the benefit holder and does not extend to others travelling on the same ticket.
My take: This seems like a nice perk, but I don't think I'm likely to have many (any?) opportunities to use it because JetBlue doesn't fly this product out of Detroit (my home airport) and I've never come across a situation where it was convenient to connect to such a flight.
Can we use "Move to Mint" certificates to fly business class (Mint) to Europe at economy prices?
Yes, but upgrades aren't guaranteed.  Mosaic 3 members get 4 "Move to Mint" certificates and Mosaic 4 members get 2 more for a total of 6.
Transatlantic routes require two certificates per person, per segment, to move to Mint.
All other routes require one certificate per person, per segment, to move to Mint.
Move to Mint certificates are applied automatically.  They don't guarantee a Mint seat.  Instead, they essentially put you on the 24 hour upgrade list.  If you don't want to use your certs for a particular flight, you need to call at least 72 hours in advance to let JetBlue know.
JetBlue's site says:
If there are enough available seats and available certificates 24 hours before departure, the Mosaic member (and up to one eligible travel companion on the same itinerary) will automatically be moved from core to Mint.  If you're eligible and flying a Mint route and do not want to use your certificates, please reach out at least 72 hours before departure to let us know.
Bookings must meet the following conditions to qualify for Move to Mint:
JetBlue-operated flight with Mint.
The reservation was made at least 96 hours (4 days) prior to scheduled departure.
No more than two customers on the reservation; no pets or unaccompanied minors allowed in Mint.
Move to Mint can only occur on bookings made directly with JetBlue. Excludes group bookings and JetBlue Vacations packages.
My take: With JetBlue now flying to London, Paris, and Amsterdam, I'd love to be able to book cheap economy and fly Mint with these upgrades.  It would require 2 certs per person per direction across the Atlantic.  BUT I'm not at all excited about the idea of rolling the dice.  If the Mint cabin fills up, we'll be stuck in economy.  A better option may be to fly a domestic or Caribbean route where it will be less painful if we stay in economy.  Flights from Detroit don't feature Mint, though, so we would have to connect in JFK or Boston to catch one of those flights.  Sadly, I think it's unlikely that we'll end up using this feature at all.  Unless…  Hmmmm.  Anyone remember Passing the GUC?….
What's the deal with "Same Day Switches?"
Mosaic members get free Same Day Switches for themselves and up to eight companions on the same reservation. Mosaic members may make same-day switches starting 24 hours prior to scheduled departure, with no change fee and no fare difference.  Members without Mosaic status have to pay $75 per person and can only make same day switches beginning at midnight in the time zone of the departing flight.  Here are additional details about Same Day Switches from JetBlue's website:
Same-day switch is available for all fare options.
You may adjust your travel to an earlier or later flight on the same day as your originally scheduled flight.
You must travel between the same city pairs or, where applicable, in or out of nearby airports (see Different airport options).
A same-day switch can be made beginning at midnight in the time zone of your departing flight and is only available on the same calendar day as your originally scheduled flight.
Mosaic customers do not pay a same-day switch fee and can switch a flight beginning 24 hours prior to the originally scheduled flight time.
Customers with refundable fares do not pay a same-day switch fee.
TrueBlue redemption bookings are eligible for same-day switches.
Interline bookings may be eligible for same-day switches depending on the circumstances and meeting the minimum connection times. Same-day switches to interline bookings can only be made by contacting JetBlue.
This is really cool as it is more flexible than many other airlines since it allows changing to an earlier flight or a later flight and you can even change your origin or destination a bit.  I had assumed that their "different airport options" were limited to the typical places like New York City and Washington DC where several airports are often lumped together, but the list is actually much broader:
Boston

Boston Logan International (BOS)
Providence T.F. Green (PVD)
Worcester Regional (ORH)

Buffalo

Buffalo/Niagara International (BUF)
Greater Rochester International (ROC)

Chicago

Chicago O'Hare International (ORD)
General Mitchell International (MKE)

Los Angeles

Hollywood Burbank (BUR)
Los Angeles International (LAX)
Ontario International (ONT)

New York

John F. Kennedy International (JFK)
LaGuardia (LGA)
Newark Liberty International (EWR)
Stewart International (SWF)
Westchester County (HPN)

North Carolina

Asheville Regional (AVL)
Charlotte-Douglas International (CLT)

Philadelphia

Baltimore/Washington International (BWI)
Newark Liberty International (EWR)
Philadelphia International (PHL)

San Francisco

San Francisco International (SFO)
San Jose Norman Y. Mineta International (SJC)

South Florida

Fort Lauderdale Hollywood International (FLL)
Miami International (MIA)
Palm Beach International (PBI)

Tampa Bay

Sarasota Bradenton International (SRQ)
Tampa International (TPA)

Texas

San Antonio International (SAT)
Austin-Bergstrom International (AUS)

Washington D.C.

Baltimore/Washington International (BWI)
Washington D.C. Reagan International (DCA)

London

London Gatwick (LGW)
London Heathrow (LHR)
My take: I'm generally a big fan of flexible same-day-change opportunities, so I think that this is a great perk for many.  That said, there are so few JetBlue flights out of Detroit that I think it's unlikely I'll use this perk at all.
Is the complimentary Heathrow Express upgrade useful?
One benefit of Mosaic status that isn't shown in JetBlue's Signature Perks graphic is complimentary Heathrow Express upgrades (this is also a feature of Star Alliance Gold status by the way).  Heathrow Express is the fast train that runs between London Heathrow airport and London's Paddington Station.
Here's what Heathrow Express' website says about this benefit:
JetBlue Mint & Mosaic card holders are entitled to a complimentary upgrade to Business First with their full fare Express Class ticket.

This offer is only applicable to JetBlue Mint & Mosaic customers and one companion (companion must hold a full fare Express class ticket as well).

Heathrow Express colleagues may need to validate your eligibility by requesting proof of your Mint/Mosaic status via your eligible card / boarding pass, which must be presented to them if asked.
My take: I don't think I'll get any value from this.  The experience of riding Heathrow Express in regular class is so similar to first class that it might not even worth the effort to figure out if the Heathrow Express ticket qualifies for the upgrade.  It's only a 15 minute ride in any case.  And, in my case, I usually ride the tube from the airport instead.  I can usually get to where I'm going nonstop on the tube whereas with Heathrow Express I'd usually have to switch to a tube or taxi once I get to Paddington station.
Is the FoundersCard Membership useful?
The one year FoundersCard membership is apparently selected automatically for anyone who matches to Mosaic 3 or 4.  Once it is selected, you can activate your membership here.  You need to enter a credit card and if you don't cancel before your free 12 months are over, you'll be charged for the next year of membership.  Ick.
I entered the info to activate my membership and received the following by email:
Thank you for submitting your FoundersCard Membership application to take advantage of the FoundersCard Blue Membership.

Next Steps: We will verify your eligibility for this offer directly with JetBlue. Please allow this process to take up to 7 business days. Once we confirm your eligibility, you will receive an email from us with next steps to set up your Membership. If JetBlue does not confirm your eligibility, by confirming that you have selected the FoundersCard Blue Membership as your "Perk You Pick", your application will not be approved.
FoundersCard memberships offer various elite membership matches or challenges and many different discount opportunities.  Nick wrote about it a few years ago here: Is FoundersCard worth the price? How are the free trial benefits?  Once my membership is active, I'll be able to publish an updated review.
My take: I don't expect to be overwhelmed (or simply whelmed) by FoundersCard, but maybe I'll be surprised.  I'll let you know.
Update 10/10/23: This "benefit" is actually much worse than I expected.  Details here: JetBlue's Mosaic FoundersCard benefit. Is this a joke?
Bottom Line
JetBlue Mosaic offers many terrific benefits to elite (Mosaic) members.  Most benefits, of course, require flying JetBlue to take advantage of them.  That's a bit of a problem for me since JetBlue flies only two routes out of my home airport (Detroit): JFK and Boston.  Still, I'm very excited about taking advantage of my wife's Mosaic 4 BLADE helicopter transfers!  We should be able to do that once this year and again next year if her status gets extended.  And, I'd love to take advantage of the Mint upgrade certs, but I don't know how likely it is that I'll have chance to do so.  If they were confirmable in advance I'd go out of my way to use them, but since they don't begin to clear until 24 hours before the flight, I don't think I'll do that.  Unless a repeat of sorts is brewing…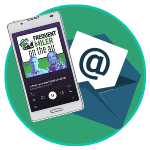 Want to learn more about miles and points?
Subscribe to email updates
 or check out 
our podcast
 on your favorite podcast platform.