Now that Marriott has finally published a full award chart for the new program, we know exactly where each property stands when hotels become bookable at the new rates in August. Greg has published an in-depth analysis (and a shorter summary) here: New Marriott award chart analysis. Overall, the changes don't look bad — at least for now. Still, some great properties will become more expensive in August, which never sounds good. The good news is that you can lock in current award prices now for stays through the end of Marriott's booking window (June 2019 at the moment). In this post, I'll highlight some of the places you want to book right now if your travel plans will pull you in these directions.
Domes of…huh?
If you took a look at the new chart yesterday and sorted it by price hike, you no doubt noticed the shocking increase of the Domes of Elounda, a Marriott Autograph Collection hotel on Crete, Greece — the most impressive-looking property you may have never heard of (I know I've read my share of articles about nice hotels and never heard of this place). This beauty is increasing from a current price of 45,000 points per night to an eventual price of 85,000 points per night. An increase of 40 thousand (!!!) Marriott Rewards points sounds absolutely unbelievable. And that's because you shouldn't believe it. From August until early 2019, eventual Category 8 hotels will be available for Category 7 pricing — which means that this property will actually only cost 60K per night for bookings made until sometime in early 2019.
That said, why pay 60K in August when you could pay 45K today? Well, here's why: because the hotel isn't currently bookable beyond November 2018, so if you want to stay next year, you might end up being cornered into paying more. That said, if you're going to get to Crete this year, stop reading this post right now. Just look at the picture below of the living room of a room you can book for as low as 40K points starting in late September and the floor plan of this room — complete with its own private pool. And that's one of four different suites available for 40K per night this fall.
Click here to check out this property and book before it increases in price.
---
I am shocked at the terrific availability of this property during winter months. This is the calendar of availability for 2-night stays in January. Availability is even better in December and is still quite strong in February.
I'm not a skiier myself and so I don't know much about Vail beyond the fact that it's famous and it looked beautiful the one time I took a ride through. Apparently, somebody agrees — because cash rates for a standard room were nearly a thousand dollars a night the first weekend in January.
Today, this property costs 45K per night. If you're able to book a 5-night stay, your average night comes out to 36K Marriott points. Starting in August, it will go up to 60K per night. That's still a solid deal during peak season — but 36-45K would be a fantastic Marriott Redemption even on weekends when rates are "only" $500-$700 per night.
---
This one is counter-intuitive as this incredible-looking property will actually drop in price substantially when the new award chart debuts in August. Today, rooms typically cost 90,000 Starpoints per night (the equivalent of 270K Marriott Rewards), but this room will be bookable with just 60K Marriott Rewards points beginning in August. What's more, One Mile at a Time reports that Marriott will not proactively refund the price difference if you book today and the price drops in August. View from the Wing verifies that you will, however, be able to call in and get the certificate changed without having to cancel and rebook.
If this property is dropping in price, why do I say to book it now and incur the hassle of calling in to get a points refund later? The reason is simple: competition. Everyone with a stash of Marriott points is going to be rushing to book properties like this the moment that Marriott flips the switch. While we expected these off-the-charts properties to become bookable for standard room rates in August despite the naysayers, we were clear from the get-go that we don't expect them to have many standard rooms. I would bet that properties like this have very few standard rooms. With everyone who has a Marriott stash fighting for very limited availability, it's likely that properties like this will be challenging to book.
However, if you have the balance to book at today's rates, you can try to scoop up availability while it's there. I say "try" because we don't yet actually know which room type will be considered a standard room. Will it be a reef view villa? A beach side villa? I can almost certainly say it won't be an overwater bungalow. You'll be taking a shot in the dark that you pick the right kind of room — but if you have the points to float it, locking up one of the lower-end rooms now might be very useful later on.
---
My rationale on this one is similar to Bora Bora. In this case, the St. Regis Astana will be dropping from 20K Starpoints (60K Marriott points) to just 35K Marriott points per night. That's intriguing because it means you would be able to us your annual free night certificate from a card like the Marriott Rewards Premier Plus or Starwood Preferred Guest Credit Card or Starwood Preferred Guest Business credit card for a free night. I looked up room rates next May and found them to be around $500 per night on weekends — a pretty stellar use of an annual 35K certificate.
If you don't have a certificate now, you still might consider booking this property now and later calling in to get a refund in points and/or attach your annual certificate after your anniversary date passes.
Between my wife and I, we have 5 credit cards that could have 35K certificates by next spring. We intended to cancel some of those — but I could see where 5 nights for less than $500 in annual fees could be a nice value proposition
---
Many of the JW Marriott properties in the US have long been Marriott Category 9. At 45,000 points per night, they didn't necessarily seem like a screaming deal — until we started being able to convert Starpoints over at a rate of 1 Starpoint to 3 Marriott Rewards points. Suddenly New York properties like the JW Marriott Essex House seemed much more reasonable at the equivalent of just 15K Starpoints per night. Availability at this property in particular is stellar. If you'd like to visit New York at the holidays, here's the availability for a single night stay from December into January.
Like many other JW Marriott properties in the US, this one is going up in the new program — from the current 45K per night to 60K per night in August. While I highlighted earlier that a number of Manhattan properties will be bookable with the annual 35K certificates, this is also a good value if you prefer the next step up in terms of Marriott's brands.
---
If it's a tropical Caribbean getaway you're after, the Scrub Island Resort in the British Virgin Islands looks to me like it would fit the bill. It's currently available for 45K per night (going up to 60K). An equally solid deal in my opinion is to book a 1-bedroom suite. Available for 70K Marriott points per night now, it looks like a decent place to spend a few nights for what is today's equivalent of 23K SPG points.
It's not necessarily the most outlandish value you can get for Marriott points, but compared to cash rates on the dates I checked, either room type provides better than 1c per Marriott point.
---
Not all properties going up are worth booking on points
It's worth bearing in mind that just because a property is going up in price does not mean it is worth booking on points. An example that comes to mind is the Sheraton on the Falls in Niagara Falls. As an upstate New Yorker, I love Niagara Falls (I recommend going once in summer to get the full "fun" experience and once in winter as I think the falls themselves are more beautiful at that time). Despite being an upstate NYer, I can even admit that there is more to do on the Canadian side. But I can't support using your Starpoints now or Marriott points later to stay at this property — room rates just don't justify the points price.
Here's a look at the rates — in Canadian Dollars — during October 2018 (theoretically peak fall foliage at some point during this time).
Weekdays dip as low as under a hundred US dollars per night (again, those are Canadian shown above). I couldn't justify using 10,000 Starpoints per night for this property today — and I certainly couldn't justify the 50,000 points Marriott will charge in October. If you insist on staying Saturday, October 6th (the only day in the month where room rates eclipse $200 per night), reserve it now. Otherwise, don't be fooled by the points price rising into thinking that it's a good deal to book now.
This was not the only property where I found this to be the case, so keep in mind that you might want to hunt around for good cash rates as well.
---
As I noted in my initial reactions yesterday, redemption rates at the SPG Disney properties have gone up yet again. Both the Disney Swan and Dolphin are going up by another 14K Marriott points per night. That's in addition to the fact that they went up in price with SPG earlier this year. Reddit user erin_mouse88 points out what an astronomical increase this represents in just a few months time.
In a search, I did find 5 night stays available next summer, which will run you from 9,600 Sarpoints per night (the equivalent of 28.8K Marriott points) after the 5th night free. Starting in August, these properties will be 50K Marriott points per night.
The one that I booked
I just booked a 7-night stay at the JW Marriott Phu Quoc. I reveiwed this property last year when I stayed shortly after it opened. It was an awesome place to spend a few days. At the time, it was available for 25K points per night. It has since gone up to 30K. It will now be going up to 35K per night. The other day, I redeemed for a travel package that includes a 7-night certificate that would be valid at this property. Since Marriott lets you book a stay without enough points in your account and without attaching a certificate, I booked a 7-night stay speculatively. I'm not sure that we'll use it and I haven't yet attached my certificate to it, but I wanted to grab a reservation now and then we'll see if it works out.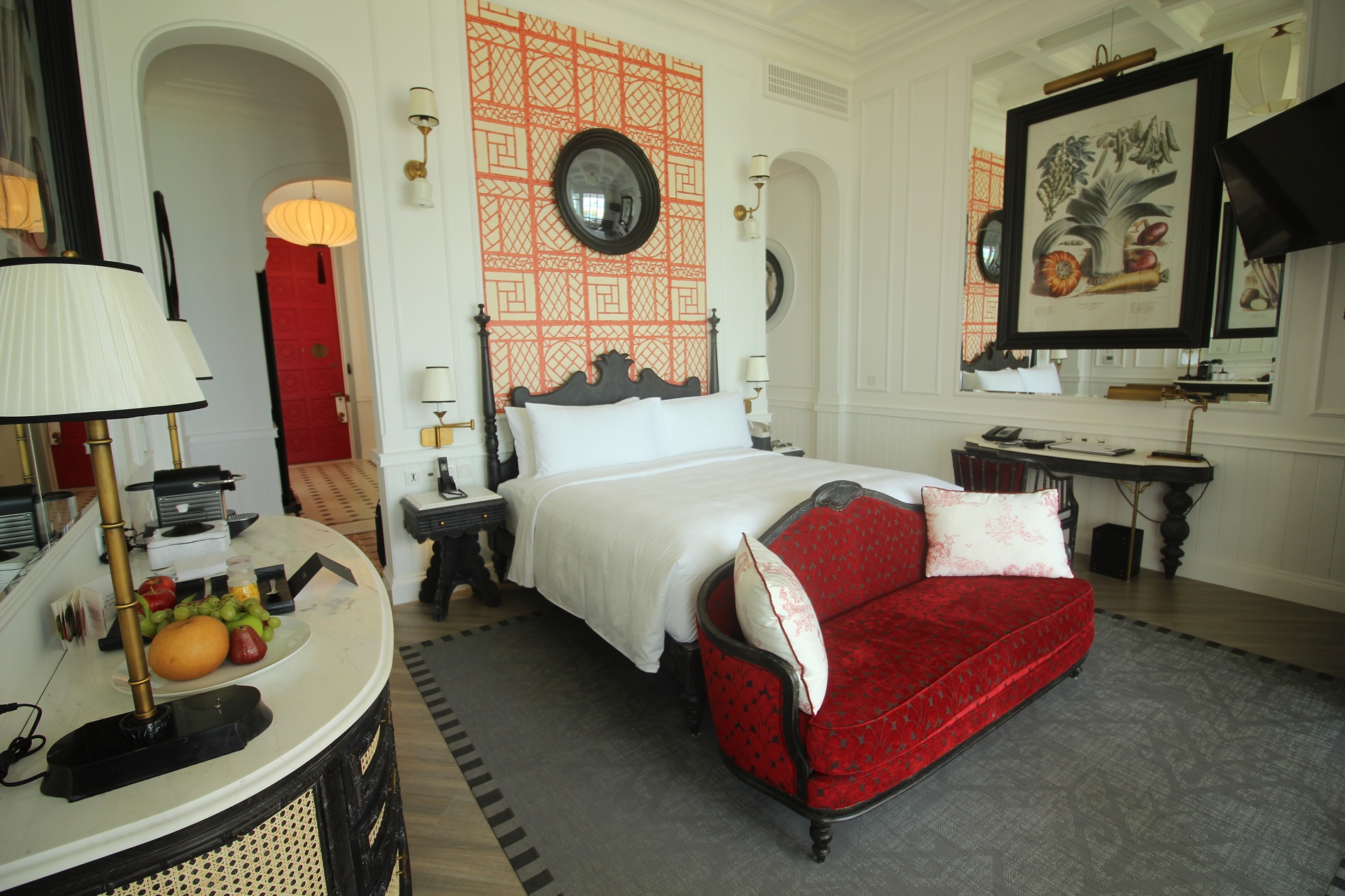 On that note, if you are redeeming for a travel package certificate this week, it's worth taking a look at the options going up. Greg notes that the vast majority of current Marriott Cat 5 hotels, which cost 25K per night, will still cost 25K per night in the new program. If you're redeeming for a current Cat 1-5 certificate, you are for the most part safe — whether Marriott gives you points back or converts you to an "up-to-25K-per-night" certificate, you'll have more or less the same options for using it (a bit more in fact with a number of SPG properties joining the ranks and even a Ritz-Carlton).
On the other hand, if you see Greg's full spreadsheet, there are a ton of current Cat 6 properties going up from a current 30K per night to 35K per night. If you have a current Category 6 seven-night certificate, you'll want to look at booking those properties today.
Find the category you're after
The nice thing here is that you can go to Marriott's page unveiling the categories and put in the current point value (30,000) to sort the chart and just see hotels currently charging 30K to get an idea as to which are going up.
I'd also recommend doing this if you like to stay at lower-category Marriotts, where the increase in price can sting a bit more in terms of percentages. There are a lot of 10K properties going up in price by 75% – and you'll find a few full Marriott hotels in there and even a Renaissance along with some family-friendly options.
Bottom line
With the award chart changes now out, there are likely to be a lot of people rushing to book properties both while the price is right and while they still have a healthy balance of points (knowing that it will not be nearly as easy to earn Marriott points in the future as it still is now if you have one of the SPG credit cards). If you're holding points or certificates, or plan to have either in the future, it's worth taking a look and making a booking now. See Greg's full analysis for more detail.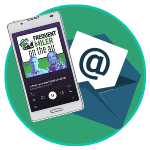 Want to learn more about miles and points?
Subscribe to email updates
 or check out 
our podcast
 on your favorite podcast platform.