Several months back, Iberia ran a really crazy promotion where you could score 9,000 Avios for every flight you booked – including cheap intra-European flights like Santander to Madrid. If you got in early and maximized through a portal, you could have effectively purchased as many as 90,000 Avios for about $150. Even if you got in late, you might have paid more like $300 — still a deal for 90K miles. The expiration on those promo Avios (December 1st) is rapidly approaching. In a hurry to use them before I lose them, I made a couple of rookie mistakes that I thought were going to cost me a valuable redemption. Here's how I nearly messed up and what you should keep in mind to use your Avios before they disappear.
Mistake #1: transfers from Membership Rewards to Iberia aren't instant
I'm sure there is going to be at least one reader in particular who calls me out with an "I told you so" on this, and all I can say is you're right.
First of all, I did not max out the 90K on the promo. Rather, I bought 3 cheap one-ways to pick up 27K miles. I wish I had gone all-out, but I proceeded with a modicum of caution.
Along with some miles I already had in my Iberia account, I had 38K total miles. Next summer, I have a week booked at the Domes of Elounda in Crete as it was an old Marriott Category 9 (45K points per night) that moved up to a new Marriott Category 8 (eventually 85K), so I'll need to get to Europe and back next summer.
Unfortunately, I dragged my feet on planning this trip and thought that for sure I'd never find Iberia business class availability between the US and Madrid since everyone else with 90K Iberia Avios to burn must have booked up all of the seats. And so I was surprised when, a few days ago, I found 2 business class seats from Madrid to New York on just the departure date I wanted. I even found availability from Athens to Madrid the night before. I added up the number of miles necessary to fly Athens-Madrid-New York and I went to Membership Rewards to initiate the transfer.
I chose Iberia as the transfer partner and sent over the rest of the miles necessary (which wasn't much considering the 40% transfer bonus). I then logged out of my Iberia account and back in, expecting to see the balance necessary to complete the booking. I didn't.
So I tried again. And Again. I tried a different browser in case I was seeing some cached version. Nope. No miles yet.
So then I Googled "Membership Rewards transfer times" and did a full face-palm as I read that the transfer time to Iberia can be as much as 48 hours. Doh! How stupid. When I recently wrote about the Strengths of Membership Rewards over Ultimate Rewards, one reader noted that Amex transfers aren't always instant. I responded that a couple partners aren't instant, but in the case of Iberia it doesn't really matter since you can transfer to British Airways instantly and then transfer from BA to Iberia.
Except I forgot that info when I needed it.
And so here I was, fully expecting that by the time my points transferred over, that flight from Madrid was going to be booked by someone looking to redeem those promo Avios for summer travel. I didn't want to transfer more Membership Rewards to British Airways to make up for it as I have a sizable number of points earmarked for different redemptions that don't include Avios. So I decided to wait.
Much to my surprise, the Avios actually did go through about 10 hours later (at almost midnight Eastern time). Sweet!
Unfortunately, Iberia.com doesn't show awards from Athens to New York. I figured this had something to do with the fact that the only daily flight from Athens to Madrid arrives after the daily Madrid-to-New York flights have gone for the day. Since most airlines allow up to 24 hours for a connection, I didn't think this would be a big deal to book over the phone.
It turns out I was wrong…
Mistake #2: Miscalculating the price rather than calling ahead to confirm it
I had figured the cost of the award from Athens to New York based on adding up the cumulative distance from Athens to Madrid to New York since I know Iberia figures American Airlines awards based on cumulative distance. Based on several phone calls and online tests, I don't think that's actually how Iberia prices awards on its own metal.
Actually, the first agent I spoke with just told me that there was only economy class availability for Athens to New York. I told him the flight numbers and that I was seeing business class available on both. He confidently responded that the website always shows more availability and that phone agents see totally different availability. Furthermore, there is no booking fee when you book online. I pushed back softly as it didn't make sense that an Iberia phone agent wouldn't see the same award availability you can find on the website. He didn't budge — just asserted that they have an entirely different computer system. Thankfully, I know that phone agents aren't always right – so I didn't just take his word for it.
At least, he was kind of wrong. I think it turns out the routing I wanted wasn't valid and/or was going to cost more Avios than I wanted to pay. Another agent was able to piece it together, but it was going to cost more Avios than I expected/had in my account. I was initially told it was because the connection was greater than 8 hours, though I was offered an economy class itinerary that was supposedly a valid connection with a ~17 hour connection. I'm no expert on Iberia bookings and won't really venture a guess as to what is accurate or true — the key point is that I didn't transfer enough Avios to be able to fly from anywhere other than Madrid.
Now I had the option to either:
Book from Madrid to New York for 34K Avios plus taxes
Transfer more Avios
Option #1 was tempting since flights within Europe are cheap anyway, but here's the problem: we're going to be flying with my son as a lap infant (unless another seat opens between now and departure, which I'd love to do if it becomes possible). Iberia charges 10% of the adult cash price for an infant. From Madrid to New York, that would be $540 on my date. But originating in Athens or in Italy, the infant ticket costs ~$375. Therefore, I didn't really want to originate this flight in Madrid.
And so I got a do-over on transferring Avios. In the meantime, I started seeing more blogs post reminding people to use their 90K Avios before they expired and started to get really nervous that I was going to end up with more Avios than I wanted and no business class seats.
Thankfully, I was able to set up my British Airways Executive Club and Iberia Plus accounts to transfer between the two via British Airways. Here's the post I used outlining how to do it. In my case, I'm not part of a family pool on the British Airways side, so it was relatively easy. If you're going to do this, the tip I often see repeated is to make sure that your name and email address match between British Airways and Iberia. I wanted to make sure that everything matched. Since I had my passport entered on my Iberia profile, I added that on the British Airways side just to be safe.
I then had no problem linking the accounts. I transferred from Membership Rewards to British Airways, which posted instantly, and then over to Iberia. No wait time. #SmallWin.
I ended up booking a flight from Italy and deciding to buy a cheap cash ticket from Crete to Italy. All in all, it probably won't be cheaper than had I just booked the 34K ticket from Madrid to New York and paid the higher infant taxes, but I'll get to spend a couple of days gorging on Italian fare, which is worth a couple bucks more.
Things to remember as you rush to burn your Iberia Avios
If you, too, are sitting on a pile of Avios that are two weeks from expiring, it's time to make a plan. Furthermore, the 40% transfer bonus from Membership Rewards expires tomorrow, 11/15/18, so it would make sense to move sooner rather than later if you expect to need to top up your account. Avios carriers are also Chase Transfer Partners, but I'd be much happier to take Amex up on the 40% bonus.
Here are some key things to keep in mind as you get ready to use these miles:
Promotional Avios expire December 1st. This means you need to use them to book by December 1st, but you can fly any time through the end of the schedule.
The transfer bonus from Membership Rewards expires 11/15/18. If you need to top off your account, do it now.
If you change or cancel your booking after December 1st, assume you'll lose the promo Avios. This is the way I took the original promo terms and what I assume is likely. That frustrated me a little bit as I'm not totally sure we can make the trip to Domes of Elounda work with our schedules next year. I was initially thinking it was no big deal since Iberia charges low change/cancel fees for travel on its own flights, but I assume I'd lose the 27K promotional Avios if I tried to change or cancel. I don't know this for sure, but strongly suspect it is true.
Hotels are another option. While the value proposition here isn't amazing, you can still come out comfortably ahead on this deal (assuming you bought cheap flights when we first posted the deal) by booking hotels through the Iberia Plus site. This obviously sacrifices value compared to booking flights, but it's better than letting the Avios expire unused.
Iberia said that your account would go negative if you transfered these miles out. I know that initially, people were unable to transfer miles from this promo over to British Airways or Aer Lingus, though that capability may have started working at some point. Know that if you did this, your account will likely be marked in the negative after December 1st and I assume eventually be closed when you don't transfer in miles to make it whole. I don't even know that they won't find a way to claw the miles back on the British Airways side. If this is your only option apart from letting them expire, it might be worth a shot. It wouldn't be my first or second choice.
Bottom line
Don't forget that you've got about 2 weeks left to use any promotional Avios earned from this past summer's Iberia promotion. If you intend to transfer Avios from Membership Rewards to top off your account and you want to take advantage of the current point transfer bonus, remember that the transfer bonus ends tomorrow and transfers to Iberia aren't instant (so transfer to British Airways and then combine). Finally, be sure to price out your award first so that you transfer the right number of points from the get-go as I imagine whatever remaining availability there is will get gobbled up in the coming days.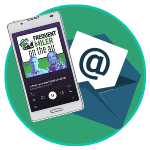 Want to learn more about miles and points?
Subscribe to email updates
 or check out 
our podcast
 on your favorite podcast platform.