I was flying United Polaris business class back to North America from Norway and Nick was slumming it across the Atlantic in AA economy when news broke about new Marriott credit cards and changes to existing ones.  Tim covered the news.  I thought Tim's coverage was awesome.  If you haven't already read his post, please do so now: Marriott releases its new card lineup — Is it a Bevy of Bountiful Brilliance?  In that post, Tim accurately described the two new $250 Marriott cards as buzzkills (sticking with the "b" theme); and he justifiably crowned the Ritz card as the clear winner in this shakeup (and Nick followed up with a post dedicated to that idea).  Where I diverge from Tim is his assessment of the Bonvoy Brilliant.  He wrote "To me, this seems like a fair-ish upgrade, if not a home run."  Really Tim?  To me, it's a foul ball.
Here are the details about the Bonvoy Brilliant card, side by side with the original and my predictions published in August:
| | Before 9/22/22 | Greg's Guesses | Brilliant Reality |
| --- | --- | --- | --- |
| Annual Fee | $450 | $650 | $650 |
| Statement Credits | $300 Marriott Spend | $300 Dining ($25 / Month) | $300 Dining ($25 / Month) |
| Free Night Award | 50K Certificate | 85K Certificate | 85K Certificate |
| Free Night w/ Spend | N/A | 85K Cert after $50K Spend | 85K Cert after $60K Spend (as a choice benefit) |
| Annual Choice Award | N/A | After $50K Spend: Choose 50K points, 40% bedding discount, gift set, gift Gold status, or 15% off Ritz Yacht Collection | After $60K Spend: Choose 85k Free Night Award, Five Suite Night Awards or $750 off a bed on Marriott Bonvoy Boutiques |
| Automatic Elite Status | Gold Elite | Platinum Elite | Platinum Elite |
| Elite Status w/ $75K Spend | Platinum Elite | Titanium Elite | None |
| Automatic Elite Credits | 15 Elite Nights | 25 Elite Nights | 25 Elite Nights |
| Earnings from Spend | 3X airfare charged by airline; 3X US restaurants, 6X Marriott; 2X on all other eligible purchases | Unchanged | Unchanged |
| Travel benefits | Priority Pass Select with 2 free guests + Global Entry fee credit | Unchanged | Unchanged |
I get why Tim described the Bonvoy Brilliant changes as a fair-ish upgrade.  For $200 more per year, the cardholder gets automatic Platinum elite status, an 85K free night certificate instead of 50K, the ability to earn another 85K cert with $60K spend, and 10 extra elite nights towards status.  For those who previously thought that the $450 annual fee was worth paying, it's not a stretch to say that $200 more is peanuts compared to the benefits that are possible with these enhancements.
So, why am I so bummed by this bounty of brilliant benefits?
First, let's review why $650 may be too much to pay for a Marriott credit card…
Dining credits: Sure you can get $300 back each year by using your card to pay dining expenses, but keep in mind that it means missing out on valuable rewards from other cards.  In my case, for example, I earn 5x for dining with my Citi Prestige card.  For this $300 spend, I'd have to settle instead for 3x (far less valuable) Marriott points in order to pass Go and collect $300.  To be sure, this isn't a huge problem, but it's the reason that I don't value the $300 at full face value.
85K certificate: If Marriott continues to increase hotel award prices with abandon, then this criticism will be moot, but for now only the highest end properties cost 85K to 100K per night.  This means that many people doing ordinary travel will use their certificates for less than 85K value.  If you use your certificates at hotels that cost 60K points per night, then the value of an 85K cert over the old 50K cert is only 10K points.  It's still unquestionably better, but my point is that it won't always be used for 35K points more value.
25 elite nights: The fact that this card offers 25 elite nights instead of 15 means that it will be easier to get to 50 elite nights in order to earn a Choice Benefit selection.  Unfortunately, the only 50 night selection that's worth taking for most people is the 5 Suite Night Awards.  And even more unfortunately, it seems like most Marriott hotels don't accept those awards.  For me, they often go unused.  The 25 nights is a bigger benefit for those who are working towards 75 night Titanium status.  In addition to getting more perks (like United Premier Silver status), at 75 nights you can choose a 40K free night award as your Choice Benefit.  For those seeking Titanium status, one way to play this is to select 5 elite nights as your 50 night Choice Benefit.  That way, if you also have a Marriott business card (which gives you an additional 15 nights), you'll only need to stay 30 nights per year at Marriott hotels to get 75 night Titanium status.
So… it really depends on your situation whether the $650 Bonvoy Brilliant card is worth its annual fee.  Will you earn the $300 in dining credits without much trade-off?  Will you use the 85K cert toward great value?  Do the 25 elite nights matter to you at all?  For some and maybe even for many, the answers to some of these questions will be yes and it will make sense to get and keep this card.  My bet, though, is that for most people it simply doesn't make sense to pay that much for this card.  But that's not why I'm bummed about this card…
The spend is the thing.
I was excited about the rumored changes to the Bonvoy Brilliant because finally there was going to be a Marriott card where it makes sense to earn points through credit card spend.  The rumor had it that with $50K spend we would earn 50K bonus points as a Choice Benefit plus an automatic 85K cert.  With the card earning 2X for most spend, that meant that $50K spend would have resulted in at least 150K points plus a second 85K cert.  That would have been an excellent deal.  If you think of the 85K cert as being worth 50K points (it's not worth 85K because it is limited in many ways that points are not), then the rumored card would have earned the equivalent of 4x on the first $50K of spend each year.  With points on average worth about 0.75 cents each, that's like earning 3% back on $50K spend (or much more for those who are good at cherry picking good value awards).  I would have been all in on that deal.
With the actual not so brilliant Bonvoy Brilliant changes, if you value 85K certs at 50K points, you will get nearly the equivalent of 3X points on exactly $60K spend.  Heck, to make things simple, lets assume that the 85K cert is worth 60K.  In that case, $60K spend nets 3x.  At a value of 0.75 cents per point, that's only 2.25% back.  Yes, you can do better by cherry picking valuable awards, but I'm not sure it's a trade-off I'm willing to make.  Think of it this way: $60K spend will get you 120K points plus an 85K cert.  You could use that cert plus the 120K to stay two nights in an excellent hotel that costs 100K points.  That sounds pretty good until you compare it to other options for that spend.  For example, you could spend $60K on the Chase Freedom Unlimited or Ink Business Unlimited card in order to net at least 90,000 points.  If you transfer those points to Hyatt, you'll have enough for two nights at a top tier Hyatt hotel or 6 nights at a 15K per night hotel.  And, unlike with Marriott, you won't pay resort fees.  Or you could spend the $60K on the Citi Double Cash card in order to earn 120,000 ThankYou points.  Those points can be cashed out for $1,200 or could be transferred (for example) to 240,000 Choice points.  You could use those to stay approximately a zillion nights in Nordic Choice hotels, half a zillion nights in Ascend Collection or Cambria hotels, or 4 to 5 nights in the best Preferred Hotels & Resorts.  I could go on and on.  My point is simply this: for most people there are better options for your spend.
So, get (or keep) the Brilliant card if its perks work for you.  Think twice, though, if you're thinking about spending $60K per year on the card.  What other great perks would you be missing out on if you put the same spend on other cards?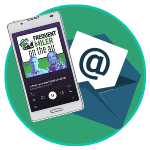 Want to learn more about miles and points?
Subscribe to email updates
 or check out 
our podcast
 on your favorite podcast platform.