Travel After Work is reporting a change is coming in the Chase Sapphire Reserve annual travel credit. This benefit is currently a calendar-year benefit. However, the credit will instead become a cardmember year benefit for applications approved from May 21st onward.
What's the difference?
The difference is in how many times you can receive the credit before your second annual fee is due. As a calendar-year benefit, it has been possible to receive the $300 travel credit two times before paying a second annual fee. For example, if you applied and were approved for the card today (May 16, 2017), you would owe the $450 annual fee (Expired, now $550) on your first statement. You would have until December 31, 2017 to use this year's $300 travel credit. Then, between January and April 2018, you could use the $300 travel credit for 2018. You could receive $600 in travel credits for a $450 annual fee (now $550). Before next May, you could cancel or potentially product-change to a different card if you did not want to keep the Sapphire Reserve and pay the fee again. Even if you did not take advantage of any of the other myriad of benefits, the travel credits alone make the card well worthwhile.
With the change to a cardmember year term, if you applied and were approved for the card on May 22nd, 2017, you would be able to use one (1) $300 travel credit between May 22, 2017 and May 21, 2018 (when your $450 (now $550) annual fee will become due once again).  The difference is a net $300 less in travel credits in year 1.
That said, as Doctor of Credit notes, it might still be possible to get the travel credit twice even after the change. You could first get the $300 travel credit during the first 12 months. Then, in month #13, you could immediately use your next $300 travel credit and then cancel/change your card thereafter. If cancel or product change within 30 days of being charged the annual fee, you should be able to get that fee waived. That limits you to having about a month to use that second $300 travel credit — not nearly as flexible as the current situation.
New Chase terms
As Travel at Work is reporting, Chase is updating certain sections of the website to indicate this change in policy. From the card benefits page (bold and italics for emphasis):
$300 Annual Travel Credit: A statement credit will automatically be applied to your account when your card is used for purchases in the travel category, up to an annual maximum accumulation of $300. Annual means the year beginning with your account open date through the first statement date after your account open date anniversary, and the 12 monthly billing cycles after that each year. (For applications submitted before May 21, 2017, annual means the year beginning with your account open date through the first December statement date of that same year, and the 12 billing cycles starting after your December statement date through the following December statement date each year.)
As you can see, these terms indicate that the change will take effect beginning with applications submitted on May 21, 2017. Applications submitted before that should still receive the travel credit as a calendar-year benefit as far as we know.
US Bank Altitude Reserve
Has Chase taken a page out of US Bank's book?  The US Bank Altitude Reserve launched earlier this month with its travel credit as a cardmember year benefit as opposed to a calendar year benefit.
Did this influence a change at Chase?  It's doubtful that Chase responded this quickly and much more likely that this was a change in the works before the Altitude Reserve launch. Either way, it seems like a logical way to cut costs while still offering a solid product in the Sapphire Reserve.
Is now the time to apply?
It's hard to say. The Chase Sapphire Reserve is a great card. Unfortunately, the sign up bonus has dropped from the previous monster 100K offer down to a mere-mortal 50K Ultimate Rewards points. That's still a great signup bonus (especially in conjunction with $600 in travel credits in the first 12 months). I wouldn't be surprised if they increase the offer again at some point in the future — but will it go back up to 100K?  If not, will it increase enough to be more valuable than the easy-to-get travel credit?  Those questions are hard to answer. Either way, it is certainly worth a look.
How about a product change?
Theoretically, if you product change to the Chase Sapphire Reserve before May 21st, it should be possible to still get the $300 travel credit two times in the first calendar year. This avenue might be attractive to those with no chance of being below 5/24 for a new application in the foreseeable future. I believe it should be possible to product change from the following cards:
Chase Sapphire Preferred
Chase Freedom
Chase Freedom Unlimited
Chase Sapphire
I'm not sure if the Chase Slate would be eligible for a product change to the CSR, but it could be possible. There's no guarantee that you can product change — but many people have been able to do so by sending a secure message. If you're interested, it wouldn't hurt to ask. You would not be able to product change from a co-branded card (like a MileagePlus card or Hyatt card, etc.).
Do you get a signup bonus if you product change?
No, you don't. A product change would be something you might consider mostly for the travel credits and 3X travel. You'd come out $150 ahead in the first year and gain 3X on travel and dining along with the host of other Chase Sapphire Reserve benefits (like 1.5cpp towards travel). See our Complete Guide to the Chase Sapphire Reserve for more information on these and other benefits of the card.
Final Word
It's disappointing any time a benefit is decreased or discontinued. The $300 calendar-year travel credit has been an outstanding benefit of the Sapphire Reserve and one of the reasons for its enduring popularity. The card will still offer a lot of value and generous return on a range of travel and dining spend. But if you're looking to maximize the travel credits, now might be the time to make your move.
H/T: Doctor of Credit and Travel After Work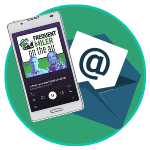 Want to learn more about miles and points?
Subscribe to email updates
 or check out 
our podcast
 on your favorite podcast platform.