Last week, news broke that CLEAR is intending to increase the price of membership for those who have been getting a discount through United MileagePlus or Delta SkyMiles. While the cost of an individual membership will still be less than the reimbursement offered by some popular cards, the cost for two members will now exceed the reimbursement.
Previously, those with United or Delta elite status have paid $109 for an individual membership. That price will be going up to $149. General United or Delta members with no status previously paid $119 and will soon pay $179. Delta Diamond status will still include free CLEAR membership.
This isn't a big deal for individuals with one of the Amex cards that offers an annual reimbursement for CLEAR membership as those cards that offer the reimbursement will reimburse up to $189. As a reminder, the Platinum cards (both consumer and business) and the Amex Green card (consumer version) offer up to $189 in reimbursements each year for CLEAR membership.
The larger impact here will be on those who have a second family member under the same membership. A second family member costs an additional $60, so when added to the new $149 / $179 price points, the total for two people will exceed the $189 reimbursement. In my household, my wife and I signed up for CLEAR separately on our own Platinum cards since we each have cards that offer reimbursement, so this change won't really hit us (we will obviously "pay" more to CLEAR, but each of us will get reimbursed). At the time, we signed up separately in order to take advantage of a 3-month trial membership, but now I'm glad we did it that way because I'm not sure how convenient it is to "split" membership back up after you're on family pricing together (hopefully it's really easy).
I'm sure that some who only have one card offering CLEAR reimbursement will still find it to be worthwhile at what will turn out to be $20 or $50 for a year, but it's still a bummer to have to pay for something that has been free.
H/T: Doctor of Credit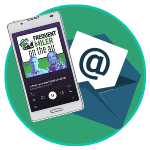 Want to learn more about miles and points?
Subscribe to email updates
 or check out 
our podcast
 on your favorite podcast platform.