Thanks to Greg's beautiful New Zealand vacation, our Ask Us Anything Live got shuffled around a bit. By the time we got it scheduled, Stephen was off enjoying paradise in Mauritius. (So much paradise, so little time!)  In this episode, Nick talks about why he may consider canceling his Amex Gold in favor of a Savor One card (20:25) and the whole team discusses which country has the best food (23:43 ).
You can watch the full episode above or click the timestamps below to navigate directly to a specific question in YouTube.
05:20 – Since you travel often and stay at chain hotels often, why is it difficult for you to use your free night certificates before they expire? I know you have good luck getting them extended, but why not use them in the original 12 month time window?
08:20 – Nick, can you explain the timeline that led to getting both a 35k & 85k cert when you upgraded to the ritz? If you upgraded just before the AF posted, any concern you wouldn't get any cert at all?
11:20 – do you think they will eventually get rid of priority pass restaurants? I can only think of a few cards that even offer it anymore.
13:20 – Tim explains the loud background noise behind him. (Sorry everyone!)
14:15 – what are y'alls thoughts on the rumours surrounding new premuim citi cards… given the new trademarks (strata elite)
20:25 – Nick – You commented on a post recently that you were considering canceling your Amex Gold for a Savor One. Can you explain your rationale/breakeven calc there? Very curious on this one
23:43 – Which country has the best food you've visited? Mine istanbul
27:42 – Where is Dr. Pepper?
27:58 – If i pay my daughter's phone bill with one of my cards that provides insurance, will she be covered?
30:22 – Any suggestions about fjord cruises, tours, experiences, hotels — Bergen, Trondheim, etc.?
32:49 – Hello experts, If i gift a free Hyatt night who gets the qualifying night? Me or my guest?
33:30 – Does credit card travel protection apply to repriced tickets? For example, using the change flight feature on Southwest – new flight is paid for by travel credit from the old flight.
36:36 – on the 3 cards, 3 continents challenge. Didn't you already have those great cards (and previously had received the bonuses)? Were you able to churn them?
37:28 – If you have an elevated AMEX referral offer (say the current Gold 90K), if you don't spend on that card for a few months (to focus on another SUB), will that elevated offer stay or could it go away?
38:32 – Hilton Free night certificates – supposedly transferable between family members. However, the CSRs at Hilton always tell us that the owner of the cert must be there at check in. Advice?
41:08 – Do you know if there's any website where I can sell my Finnair gold status gift card?
41:58 – What happens when you close an MR earning account that is linked to Rakuten? Will you receive MR for your previous purchases? And can you link a new MR earning card and keep earning MR for purchases?
43:43 – My player 2 has opened 6 CCs in the last 20 months. She only has one Chase card (Sapphire Preserve). She just received a flyer from Chase for a United CC. Would this override the 5/24 rule?
46:02 – I understand that Greg has Hyatt globalist. What kind of business travel could there be that would require 60 nights? Or if most of the stay credits is from spend? If mostly spend, how is it worth it?
47:22 – I'm considering an Amex business card. Do you only see these lifetime language once you have one of their business cards?
49:31 – How far in advance did you book your Three Cards Three Continents tickets?
51:17 – Which Star Alliance Gold status do you consider the most valuable? There is a new HSBC card in Australia allows you to choose.
52:22 – What was the hat Tim was wearing in the last episode?
53:10 – Do you ever use RocketMiles?
54:25 – Any projections on when Amex will do another Aeroplan transfer bonus?
55:02 – What's the best travel credit card right now? Best bonus?
56:52 – Which premium credit card is best for car rental: Ritz, Venture X, or CSR?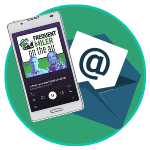 Want to learn more about miles and points?
Subscribe to email updates
 or check out 
our podcast
 on your favorite podcast platform.