I've never been one to chase airline elite status, but with yesterday's Delta Medallion Massacre, I can't help but see the real winner: American Airlines AAdvantage. While I can concede that the on-board experience when flying American Airlines is clearly inferior to that when flying Delta, I think that there's no denying the, erm, advantages of the way that American redesigned their program. I had mostly fallen asleep on the American Airlines Loyalty Games, but Hyatt's new fast track and woken me up a bit and I can't help but marvel at how much easier it is to earn meaningful elite status with American Airlines.
Delta adds ways to earn loyalty credit, but American Airlines AAdvantage offers far more
As Greg predicted, Delta scrapped multiple metrics and have gone to a single measurement of consumer loyalty: Medallion Qualifying Dollars. Along with that, they added new ways to earn MQDs — namely by booking vacation packages, hotels, and rental cars through Delta. That's great for those situations where a vacation package makes sense, but unless you're spending thousands of dollars on vacations that can be booked through Delta, it's not going to move the needle much. You cad read more about the changes in these posts: Delta's 2024 elite program: it ain't pretty and Delta announces big Sky Club access changes for 2024 and beyond.
By contrast, American Airlines offers a multitude of ways to earn Loyalty Points. You can earn Loyalty Points by flying on American Airlines and by booking vacation packages and all of the things that Delta will begin counting next year, but there are a couple of remarkable differences: Rather than earning 1 MQD per $20 spent on the Delta Platinum SkyMiles cards or 1 MQD per $10 spent on the Delta Reserve SkyMiles cards, you can earn 1 American Airlines Loyalty Point per dollar spent on any of their US credit cards. That's even true on the no-annual-fee MileUp card!
But where American really stands out is through the ability to earn Loyalty Points through the AAdvantage eShopping portal. We've long written about many ways to earn easy American Airlines elite status without flying at all.
Easy American Airlines elite status
When American Airlines launched their new Loyalty Points metric for earning elite status, Greg, Tim, and I turned the chase for AA elite status into a bit of a game. That was in part because there had been numerous shopping portal opportunities to earn easy / cheap American Airlines Loyalty Points. We tracked those opportunities pretty closely for a while.
Over time, many of the offers became less generous, some didn't pan out as expected, and others just disappeared from portals altogether for a while. However, there are a number of easy opportunities for low-hanging fruit that still exist in the here-and-now.
In my case, I intend to pick some low-hanging fruit, but I'm going to try to be strategic about how I do it. Thankfully, the strategy will be far easier for earning or maintaining American Airlines elite status than it will be for Delta loyalists.
I currently have American Airlines Platinum status thanks to the Loyalty Games when the new program launched. I haven't earned many Loyalty Points at all this year. However, I earned Hyatt Globalist status this year due to the temporary (and no-longer-available) Bilt fast track. Thanks to that status, I recently received an American Airlines fast track offer. Tim wrote about this opportunity yesterday: American Airlines back with instant status pass for Hyatt Elite Members (targeted).
The short story is that while I currently have American Airlines Platinum status, I have until October 12th to register for an "Instant Status Pass" that will give me American Airlines Platinum Pro status for four months. If I earn at least 25,000 Loyalty Points during those four months, I will keep Platinum status for four months thereafter. If I earn 42,000 Loyalty Points during that time, I will get Platinum Pro. Executive Platinum comes in at 67,000 Loyalty Points in four months.
If I meet one of those thresholds, I will receive that status for four more months, during which time I would need to re-qualify with the same thresholds over the following four months. All this does is divide the typical American Airlines elite status Loyalty Points requirements and split them into thirds to encourage me to maintain the appropriate level of activity for my desired status.
I'll wait until October 11th to register for this in order to play it as strategically as I can. Because of the way American's elite year now operates, my current AAdvantage Platinum status is valid through March 31, 2024. I don't have any plans to travel with AA or oneworld partners in the near-term, so I will wait until the last minute to register for this fast track promotion to stretch my four months of instant Platinum Pro status as far into next year as possible (February 11, 2024). If I can earn 42,000 Loyalty Points between registration on October 11th and February 11th of next year, I would presumably keep my new Platinum Pro status until June 11, 2024 — which gives me a couple extra months with status and I will likely have several opportunities to make use of first class lounges between when I register and next June.
I anticipate qualification to be very easy the first time around. Keep in mind that payouts can change at any time and I intend to hold off about a month before registering, but here are the American Airlines AAdvantage eShopping offers I anticipate using to earn the 42,000 Loyalty Points required in the first four months:
With that, I'll keep Platinum Pro status until next June. It will cost me around $315 (or less if I catch GiftCards.com sales), but I'll also end up with 44,800 redeemable miles. That is definitely not the cheapest path to miles and Loyalty points, but given the very low effort involved, I find that attractive enough. Notice that if you started with 0 Loyalty points and no fast track offer but you just did the 4 offers above, you would earn more than enough Loyalty Points for American Airlines Gold status (with no further requirements at all).
Moving forward, if the portal continues to pay out 3x on GiftCards.com, that would be an easy 24,000 Loyalty Points every 4 months, which means that if I want to continue to requalify for Platinum Pro status, I only need to find a way to get another 18,000 Loyalty Points during each 4 month period so long as I keep up GiftCards.com orders (and they stay on the portals). I might consider getting an American Airlines credit card to let card spend handle some of the heavy lifting. Other deals I'll be keeping my eye on include:
There are also a couple of other wine delivery deals that I didn't do last year and might consider if the rewards or package value increased.
All in all, I expect to earn / maintain American Airlines elite status without very much effort and certainly without spending hundreds of thousands of dollars on a credit card.
Why chase American Airlines elite status?
The obvious answer to this question would be "because I fly American Airlines often). For me, that's not actually true. I'll admit that a large part of the reason that I'll chase easy American Airlines elite status is because it is so easy. I enjoy playing games like this and I think it is especially relevant now that many people are likely to find themselves disenchanted with Delta. The contrast in the ease of earning here is just so significant.
Practically speaking, I don't fly American often. However, there are a few elite benefits that may matter to me when I do. For starters, elites can receiving complimentary upgrades (now even on award tickets). There is also additional checked luggage allowance, which often comes in handy for my family (and as I'm in the midst of planning a trip to Europe next year, the prospect of a free checked bag even on cheap intra-European flights can be very helpful). Main Cabin Extra seating at the time of booking on American Airlines is nice and access to oneworld first class lounges when traveling outside of the United States may come in handy a few times over the next 6 or 8 months.
I won't get as much value as some will get from airline elite status, but hopefully there is value in demonstrating how easy it is to get, particularly for those who can't possibly imagine qualifying for high-level Delta status in the future.
And if I'm lucky, perhaps I'll be able to pull off a status match before my Platinum Pro runs out so that I can leverage that Platinum Pro status to pick up meaningful elite status with another airline program.
Bottom line
Delta dropped a massive devaluation of its loyalty program yesterday. If that's got you down, it might be a great time to consider how much simpler the American Airlines AAdvantage program can be. Given the multitude of ways to earn American Airlines Loyalty Points and Hyatt's targeted Instant Status Pass offer, I can't help but marvel at just how different the world looks if you are aiming for Delta elite status versus American Airlines elite status. Sure, there are lots of reasons one might want to be loyalty to Delta (such as being located at one of their hubs or for their superior on-board experience), but I can't ignore American's advantages, particularly as compared against the high bar Delta has set.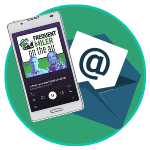 Want to learn more about miles and points?
Subscribe to email updates
 or check out 
our podcast
 on your favorite podcast platform.