Avianca is offering a 15% transfer bonus when you transfer Capital One miles to Avianca LifeMiles. This can make some of Avianca's already sweet spots a little more indulgent.
The Deal
Avianca LifeMiles is offering a 15% transfer bonus from Capital One. This bonus is on the LifeMiles side.

Expires September 30th, 2023
Key Terms
This Promotion is valid only for transfer points or miles from participating transfer partners ("LifeMiles Partners") to miles of the LifeMiles program from September 15th, 2023 (12:00 AM GMT-6) to September 30th, 2023 (11:59 PM GMT-6).
A minimum transfer of 1000 points is required.
You must be previously registered as a LifeMiles member in order to participate in this promotion, you can sign up as a member at LifeMiles.com.
During the promotion period, LifeMiles members who transfer miles into their LifeMiles account will receive 15% bonus miles on each transaction. The bonus miles and the transferred miles may be reflected in the LifeMiles account statement in two different transactions.
LifeMiles earned by transferring and the bonus Miles earned with this promotion apply to obtain or maintain the LifeMiles Elite Status according to the rules of the Elite Program available at LifeMiles.com.
Transferred LifeMiles as well as the bonus miles will be accrued no later than 24 hours after the LifeMiles Partner reports the request of miles transfer.
LifeMiles is not responsible for miles not accrued, accrued mistakenly or accrued late due to report errors or delays from the LifeMiles Partners.
Once points or miles are transferred to LifeMiles, the transaction cannot be reversed.
Quick Thoughts
LifeMiles has some tremendous sweet spots, but there's even more to the story. Avianca has a hackable award chart and adding an economy class flight at either end of a trip could drop the price significantly, requiring even fewer Capital One miles. See this post for more detail.
Avianca also has some "secret"  sweet spots where certain awards don't price according to the chart. For instance, New York (JFK) to Zurich (ZRH) prices at 16.5K miles in economy class, which would be just over 14K Capital One miles one-way. An even better one  is business class from New York (JFK) to Lisbon, Portugal, which prices at 35K miles in business class (whether on TAP Air Portugal or other partners). With this transfer bonus you'd only need 28K ThankYou points to fly one-way flat-bed business class to Europe. That's a tremendous deal.
We see regular transfer bonuses from to Avianca LifeMiles from all of the transferable currencies (and Avianca runs regular award sales as well), so there shouldn't be any urgency to transfer if you don't have a specific redemption in mind.
Note that this bonus is on the LifeMiles side, so you won't see it reflected in your Capital One account but rather Avianca will add the bonus after the transfer.
Best Uses for Avianca LifeMiles
Business class to Europe from 63K with no fuel surcharges.   While 63,000 miles to Europe isn't Earth-shattering, what makes this particuarly exciting is the lack of fuel surcharges. Surcharges for Lufthansa are often $700-1000, so this can be a huge savings.  There are many examples of routes inexplicably pricing far below the official award chart like Newark to Lisbon for 35K miles and mixed-cabin business class itineraries that price from as low as 49K (Check out The secret LifeMiles award chart and Avianca LifeMiles' awesome mixed-cabin award pricing: First class for less).
Business class South America from 35K. Avianca LifeMiles offers competitive Star Alliance pricing to both Northern and Southern South America with no fuel surcharges. Again, you can mix cabins on partner awards to save miles, which can be useful if you need a positioning flight. Flights on Avianca metal usually price out slightly higher than partners
North America in Business for 10K.  Avianca LifeMiles offers one-ways on United within a single "zone" at excellent prices (the US is split into 3 zones). Within a single zone, pricing is officially 10K one-way in business class. Pricing between Zone 1 (most of the East Coast) and Zone 2 (most of the states apart from the far west) is officially 15K. Many routes will price well below the chart for no obvious reason.
Things to Know
LifeMiles Purchases are processed directly by Avianca and DO qualify as airfare.
LifeMiles expire after 12 months of inactivity.  Redeeming Miles does NOT count as activity, but buying miles does.
LifeMiles generally does not pass on the fuel surcharges we see in other Star Alliance programs, making redemptions even more valuable.
Availability at LifeMiles.com often doesn't match what you'll find at United.com or Aeroplan. Phone agents usually do not see better availability than what is shown at LifeMiles.com.  While it can be possible to book via E-mail, it is very slow and frustrating. ALWAYS check the LifeMiles site before transferring points.
Current Transfer Bonuses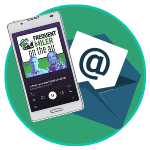 Want to learn more about miles and points?
Subscribe to email updates
 or check out 
our podcast
 on your favorite podcast platform.