Hawaii is calling. If you'd like to answer that call, we discuss this week on Frequent Miler on the Air the various tools you can use to make that trip get out of your dreams and into your inbox. We had a very long episode this week as we had a lot of segments to discuss before we even got to the main event, but as always you'll find the timestamps below and in the show notes on Youtube and all of your favorite podcast platforms.
Elsewhere on the blog this week, we've released (some) details about this year's Frequent Miler team challenge and we recap the best award search tools, remind you which Hyatt properties to book before Tuesday, and more. Watch, listen, or read on for more from this week at Frequent Miler.

00:56 Giant Mailbag: IHG Suite Upgrade Clarification
04:36 Frequent Miler Challenge Update
13:46 Card Talk: Wyndham credit cards
29:00 What crazy thing….did Citi do this week?
32:51 Mattress running the numbers: Wyndham portal promotion
39:08 Wyndham points on sale
43:02 Award Talk: A multi-night stay on Hyatt free night certificates
45:21 Award Talk: Marriott bookings before the gloves come off
50:28 Main Event: Doing Hawaii with points
56:38 How to get award flights to Hawaii
56:37 Book with miles directly with the operating airline (AA Web Specials, Delta and United flash sales)
1:03:03 Partner awards: United via Turkish Miles & Smiles
1:07:55 Partner awards: British Airways for Alaska or American
1:08:10 Partner awards: Air France and Virgin Atlantic for Delta
1:08:48 Tools for searching for award flights
1:11:21 Hawaiian miles to upgrade from economy to business class
1:12:38 Lodging
1:13:23 Wyndham
1:13:45 Book Vacasa rentals with Wyndham points
1:17:04 Wyndham points for Wyndham timeshare properties
1:21:46 Hyatt points for Hawaiian accommodations
1:23:35 StayWithPoints
1:28:50 Is Hilton worth it? What about Marriott?
1:34:23 Timeshare deals
1:38:49 Question of the Week: Why is Greg's wallet so full of Citibank cards?
Subscribe to our podcast
We publish Frequent Miler on the Air each week in both video form (above) and as an audio podcast. People love listening to the podcast while driving, working-out, etc. Please check it out and subscribe. Our podcast is available on all popular podcast platforms, including Apple Podcasts, Spotify, and many more.
Alternatively, you can listen to the podcast online here.
This week on the Frequent Miler blog…
Hawaii is a surprisingly easy destination to cross of your bucket list with just two new credit card bonuses. This is especially true right now because of the Wyndham and Vacasa partnership, which gives you access to plenty 1-bedroom Vacation rentals for just 15K Wyndham points per night, but in this post I present a couple of ways to cover a trip for two (or maybe even more!) people to Hawaii with just two new cards. This hobby is a lot of fun because it is possible to make these bucket-list-type dreams happen with a card or two.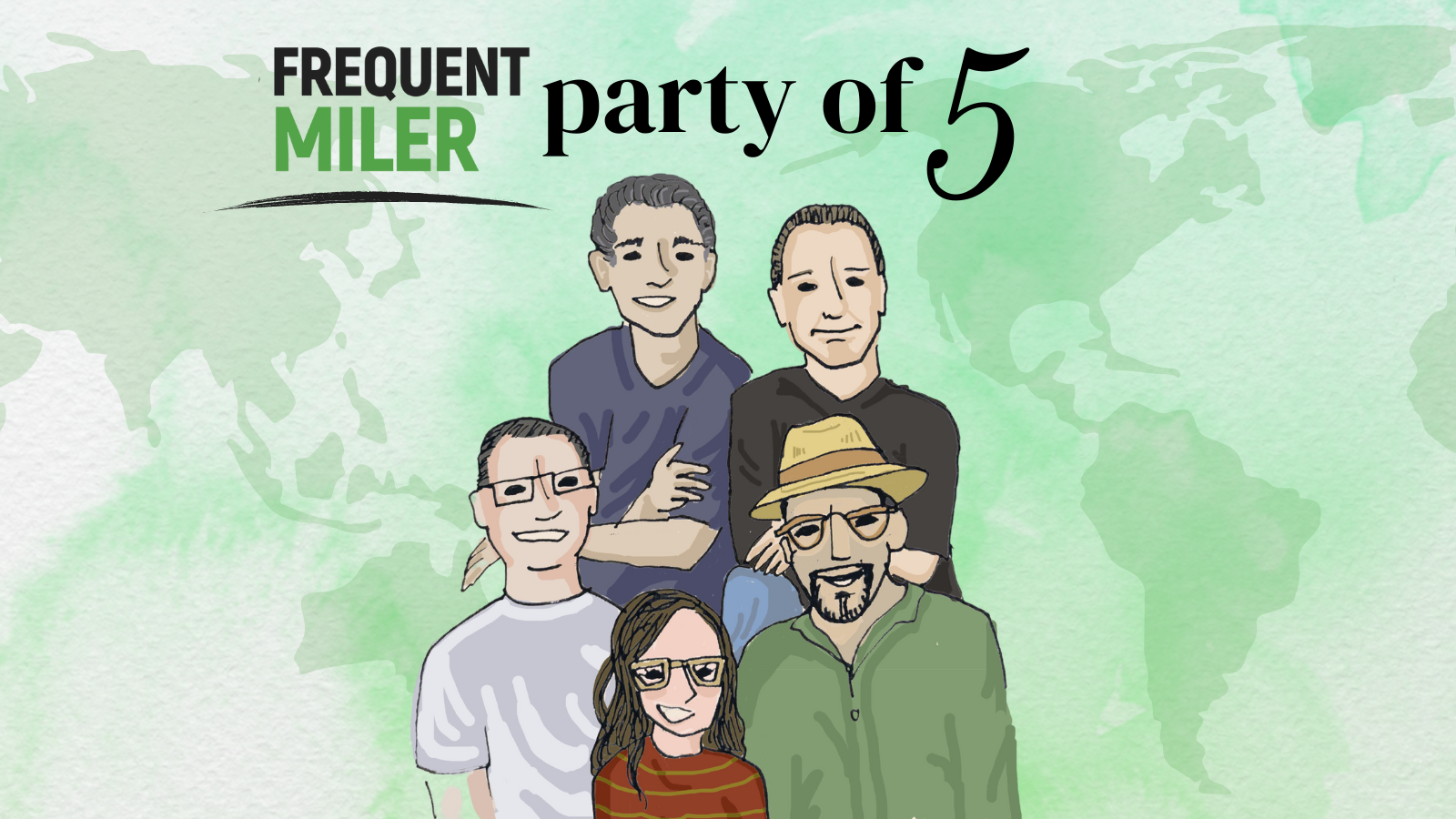 The 2023 iteration of our Frequent Miler team challenge is shaping up to likely be the most fun we've had yet. That's because this year, the entire Frequent Miler team is traveling together as a party of 5, with two teams competing to win points from Greg for planning the most epic end of the trip. This post explains the outline of what we're doing and how we can win Greg's favor.
If you're sitting on Hyatt free night certificates, now is your time: don't forget to make your bookings for properties moving up and out of reach while you still can — category changes kick in on Tuesday. Stephen previously published full details of the changes, so don't forget to see that post also for other properties slated to increase in price in just a few days.
The past couple of years have seen the dawn of a number of great award search tools that can greatly reduce the amount of time and effort necessary to find and book awards. Greg has recently updated this post with information about a couple of new tools, and when you look at the resource overall there are a lot of things out there to up the convenience factor significantly. It's worth mentioning that the things that these tools do can mostly be done on your own, but as someone who searches for award travel often I can say that these tools really save me a ton of time.
Update: I initially included this post in our week in review to alert readers to the fact that Capital One had removed Walmart and Safeway gift cards, but late last night I updated the post to note that Safeway cards are back — and Capital One Shopping has added some other redemption options that may be of broad interest, including Hotels.com, DoorDash, GrubHub, Xbox, Saks, and more.
Choice Privileges is a niche program, but one destination where Choice points can really come in handy is Australia. That's not because of the luxurious options with Choice Privileges but rather because of the ability to book large suites (in some cases with 2 or 3 bedrooms) for the price of a standard room. There's also the fact that most chains have a relatively limited presence outside of the major cities in Australia, whereas Choice is a bit more established off the beaten path. It won't be your top play of 2023, but if you're planning a trip to Australia, particularly with a family, keep Choice in mind.
Have you always wanted to visit downtown Portland, Oregon? If you drive a car with a stick shift, maybe you want to avoid the Hyatt Centric Portland. Or maybe you want to stay at the Hyatt Centric Portland because it's the only place where the valet department will be honest about the fact that they don't know how to drive a stick. I'm not sure which is the right answer, but Tim's review didn't really instill a lot of desire in me to visit this one.
---
That's it for this week at Frequent Miler. Keep a close eye on this week's last chance deals to be sure that you catch the best of them before they're gone.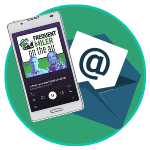 Want to learn more about miles and points?
Subscribe to email updates
 or check out 
our podcast
 on your favorite podcast platform.