Update 3/24/23: Reader Tracy commented to point out that Safeway / Albertsons / et al is back. But that's not all — many useful options have been added, including DoorDash, GrubHub, Hotels.com, Xbox, Saks, and more. That's an encouraging sign that we may  continue to see more useful options added. Personally, I think I'll probably redeem for some amount of DoorDash cards. Newly added options include:
Safeway / Albertsons / Vons / Shaw's / ACME / etc
DoorDash
GrubHub
Hotels.com
Xbox
Saks
Athleta
AutoZone
Bath & Body Works
Callway
Chewy
Cinemark
Adidas
H&M
Old Navy
NFL Shop
Omaha Steaks
Soma
Stitch Fix
Under Armous
White House / Black Market
Wine.com
Zappos
Unfortunately, Walmart hasn't returned, but there are some decent additions. The original post follows.
Yuck: Reader Bill points out that Capital One Shopping has removed the option to redeem shopping rewards for Walmart gift cards, which subsequently led me to notice that they also removed Safeway gift cards. That's a big-time bummer to me as these were the most cash-like of the redemption options (my family buys a lot of general groceries at Walmart and obviously Safeway is also a grocery store chain). I hope this is temporary, but I noticed that there have been some other card options removed (and some added), so I feel like this is probably just a shift in redemption options. That will stink if they don't continue to rotate in options like Walmart and Safeway.
For those unfamiliar, Capital One Shopping is a shopping portal that is open to anyone — no Capital One card or account is required to use the shopping portal and its associated browser extension (See: Digging the Capital One Shopping Browser extension and C is for confusion: Capital One Shopping vs Offers vs Travel Offers). While the fact the portal is open to anyone is certainly a big upside (an upside that is only eclipsed by the frequent insanely-good targeted offers like 30% back at sites like Hertz, Lenovo, HSN, and Belk….24% back at times from sites like IHG, GiftCards.com, and TireRack…and plenty more), the downside of the way the portal is set up is that the "cash back" you earn can only be redeemed for gift cards through Capital One Shopping.
Unfortunately, Capital One Shopping has made some unannounced changes in the gift card redemption options, taking away some popular retailers and adding some other options. Here are current gift card redemption options:
Just last night, Walmart was still a redemption option, but today it is gone. That led me to notice several differences with previous gift card redemption options, with a few brands removed and several added:
Gift cards no longer available for redemption at Capital One Shopping:
Walmart
Safeway
Bed Bath & Beyond
Petco
New options to redeem Capital One Shopping rewards:
Boscovs
Dicks Sporting Goods
Express
CVS
SiriusXM
Shutterfly
Fitbit
CDCFoundation (donation)
Guitar Center
Johns Hopkins Bloomberg School of Public Health (donation)
I  put together the above lists based on a screen shot I used in a post last year. There has been no notification of changes in gift card options. I'm not sure how new the "new" options are, but I only recently noticed several of them (within the last week).
Overall, this is a huge disappointment for me. I had viewed Capital One Shopping rewards to be nearly cash-like because I frequently get ordinary groceries at Walmart and I knew that many others could do the same at Safeway. Now the list is a bit more niche. While there is a wide range of retailers represented that certainly could be useful, most people probably won't find many options where they spend money with regularity (aside from perhaps eBay and the home improvement stores). In many cases, these gift cards could often be purchased at a discount (which typically isn't the case with retailers like Walmart or grocers like Safeway), so this reduces the value of Capital One Shopping returns since it narrows the field of potential uses and narrows the list to gift cards that you could often buy at a discount elsewhere.
Hopefully this is only a temporary change — I'd love to see popular retailers like Walmart and Safeway return. I had heard some reports of problems with Walmart gift card redemptions, so perhaps this is connected to that, though since there have been several changes I feel less confident that's the case. I'm still keeping my fingers crossed that Capital One brings them back.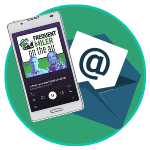 Want to learn more about miles and points?
Subscribe to email updates
 or check out 
our podcast
 on your favorite podcast platform.