Perhaps it's the snow under which we were recently buried here in upstate New York (and that is now, thankfully, melting away) or perhaps it is my closet full of flowery shirts (im)patiently waiting for warm enough weather, but Hawaii has certainly been on my mind lately. It was on my mind in part due to the fact that I recently heard that a family friend who is not yet experienced in miles and points dreamed of taking a trip to Hawaii; I thought to myself how easily that type of trip could be done with just 2 or maybe 3 new credit card bonuses. When newcomers enter the game, I often think that the best approach is to pick a bucket list trip like that and figure how how to make that trip happen and in the process you'll learn what you need to know for the next trip. To that end, and for that family friend, here's how I would put together a trip to Hawaii with just 2 new credit cards. Long-time readers will know that I wrote a post like this a few years ago, but so much has changed in the interim that I decided to write an entirely new post rather than updating that one.
Flights for two (or more) to Hawaii with a single new credit card bonus
The easy route (revenue fares)
The easiest approach for beginners (albeit not necessarily the best for learning the tools we use) is figuring out how much it would cost to fly to Hawaii from your home airport and then figuring out how to cover that cost with a new card or two. I don't love this technique for learning about award travel, but it is hard to deny the simplicity.
To be clear, this isn't a bad technique for covering your trip to Hawaii, it just won't help you learn skills that will be applicable to other future award bookings. That said, it does provide a baseline idea of how much value to accept at minimum from your points — and it is probably the easiest route to a "free" trip to Hawaii.
I think the easiest solution for flights is through Chase Ultimate Rewards points since those who have the Chase Sapphire Preferred can redeem points for a value of 1.25 cents per point toward paid travel (if you have the Chase Sapphire Reserve card, you can redeem points at a value of 1.5c per point, but with its higher annual fee and lower potential intro bonus, it would probably be less appealing to a newcomer).
The current best online offer for the Chase Sapphire Preferred (at the time of writing) would yield 60,000 points after spending $4,000 in the first 3 months. You could use those points to book $750 worth of travel (like plane tickets!) through Chase Travel. However, there is an in-branch-only offer good for 90,000 points after spending $4,000 in the first 3 months. In total, after points earned from the minimum spending requirement, you would have at least 94,000 points with that offer, which could be used to book up to $1,175 in travel. It is worth taking a trip to the nearest Chase branch even if that's a bit of a drive from home given the additional $375 in value from the additional 30K bonus points.
Depending on where you're starting in the US, that could be plenty of points to cover a round trip ticket to Hawaii — or perhaps even two tickets.
Keep in mind tips from our old post How to find incredible flight deals with Google Flights when searching for tickets as you can sometimes do better with some flexibility in your searches. For instance, let's say that you're based at a small airport like Myrtle Beach, South Carolina and you had it in mind to fly to Honolulu. I ran a search for a week-long trip in August 2023 and came up with prices mostly in the $900s.
Add a few more destination airports, like Maui (OGG), Kona (on The Big Island, airport code KOA), and Kauai (LIH) and there are more sub-$800 options.
These are all really long itineraries, I'm just using them to illustrate potential price differences when you add additional Hawaiian airports.
Since inter-island flights can often be had on Southwest Airlines for well under $100 (I see some routes under $40 each way right now), it's cheap enough to get around once you're in Hawaii (and Southwest is your best choice for inter-island flights since everyone gets 2 free checked bags).
Prices will generally be the same through Chase Ultimate Rewards as what you see at Google Flifhts, so a flight that costs (for example) $700 in cash would require 56,000 Chase Ultimate Rewards points to book through Chase at a value of 1.25c per point.
You could alternatively position on the front end of the trip to an airport with cheap flights to Hawaii. For instance, it is often possible to book cheap flights between Myrtle Beach and New York City and flights on the same dates from New York airports to the Hawaiian islands can be had in the $500's.
If you're based in a major metropolitan area like Atlanta, New York, Chicago, or many west coast cities, it is very likely that the points earned from just the Sapphire Preferred card in-branch offer could completely cover flights for two people round trip since flights costing $500-$600 round trip would cost 40,000 to 48,000 points round trip per passenger. The 90K points earned from the welcome offer on that card along with the minimum of 4K points earned from meeting the spending requirement would be enough to cover $1175, which may completely cover two round trip tickets. That's an easy start to booking your trip.
If the points earned from that offer don't completely cover your trip, you could consider a card with a good cash back welcome bonus or a complementary card that would also give you an opportunity to earn Ultimate Rewards points. There are quite a few cards available that offer Chase Ultimate Rewards points — and if you have more than one of them, you can easily combine your points online (See our Chase Ultimate Rewards Complete Guide for more detail).
Award flights for two (or more)
If you have flexibility and you are willing to put in the time and effort to find award availability, you can potentially get an even better deal. We maintain a resource page full of the best ways to get to Hawaii using points that will be a great tool to study if you want to try booking award flights. While this can sometimes involve complexity and it can often require flexibility (See: Yes, you can travel cheaper and better with award travel), the upside is that you can potentially save points this way over the method outlined above for "revenue" tickets.
For instance, we broke the story a few years ago about the fact that it is possible to fly one-way from the continental US to Hawaii on United Airlines using Turkish Miles & Smiles for just 7,500 miles each way. You could fly round trip form Boston to Honolulu on United Airlines in economy class for just 15,000 miles and $11.20 round trip in January 2024 if you booked through United's partner Turkish Airlines using Turkish Airlines miles.
In fact, on those dates, I see availability for a family of four for a total of 60,000 miles round trip plus $44.80 in taxes.
Thankfully, getting Turkish Airlines miles is easy since Turkish is a 1:1 transfer partner of Citi ThankYou rewards and Capital One miles (and also Bilt Rewards points). That means that the welcome bonus on either the Citi Premier card or the Capital One Venture Card would give you enough miles from the welcome bonus alone to fly four people round trip to Hawaii.
In fact, you could even run a combo and get just those two cards and use the combined 135,000 bonus points to cover flights at 15K points per person round trip and transfer the rest to Wyndham Rewards to book a Vacasa vacation rental for your family (more details in the lodging section below).
That said, the challenges in this strategy are important to mention: Turkish Miles & Smiles offers a great deal when the stars align, but booking these awards isn't always easy since:
United doesn't often release award space to partner airlines like Turkish.
The Turkish Airlines website isn't intuitive and doesn't always show United flights that should be available as awards. Phone agents aren't much help either. You can book via email, but that's not the most beginner-friendly process. We have a Turkish Miles & Smiles Complete Guide with steps to book, but it isn't as easy to do as I'd like.
Turkish can be a nightmare to deal with when things go wrong. For instance, if United cancels your flight or changes the schedule significantly, it can be a nightmare getting the situation fixed.
That last point above is one that should give a newcomer pause. Personally, I am not at all afraid to book with Turkish Miles & Smiles, but I know that I'll find a way to fix problems with my existing stash of points if something goes awry. The Turkish sweet spot has worked swimmingly for many, many readers — but there are also plenty of negative experiences in cases of irregular operations. Buyer beware.
That said, the next best deal for the same United Airlines flights in terms of major transferable currency partners would come from Star Alliance partner Singapore Airlines, which would charge 19,500 miles each way per passenger (39K miles round trip per passenger). That's more than 2.5 times as expensive in terms of miles, though you should be able to book through the Singapore website with relative ease.
Other award options to and from Hawaii will mostly be dominated by whatever the major carriers are charging since American Airlines, Delta, and United Airlines so rarely make award space available to partner airlines. If you're based on the west coast of the United States, you may be luckier since you can potentially book nonstop American Airlines or Alaska Airlines flights for just 13,000 miles one-way with British Airways Avios (which is a transfer partner with Amex, Chase, and Capital One), or you could book United flights from some west coast cities for 12,500 miles each way using Air Canada Aeroplan. Alternatively, you may even get a solid deal on Southwest Airlines flights from the west coast.
Lodging: One credit card bonus to pay for a hotel in Hawaii for up to a week
While you may find it easier to use points from the Sapphire Preferred card for paid ("revenue") flights, you will absolutely want to be transferring points to a hotel program and booking awards for your hotel stays rather than using cash-like points to pay for hotel rooms in Hawaii. Room rates in Hawaii can be outrageously expensive. Thankfully, you can entirely cover the cost of lodging for several nights with a single credit card — and you have more than one good option on that front.
Whether or not you are eligible and interested in opening business credit cards will make a difference on the path you take for your next steps.
One consumer card
If you're only interested in consumer cards (which, in my opinion, can be shortsighted since business credit cards are often not difficult to get), a great option for Hawaii lodging right now would be the Capital One Venture Rewards card.
At the time of writing, the Venture card offers a welcome bonus of 75,000 Capital One miles after making $4,000 in purchases in the first 3 months (and the link we list on our Best Offers page also includes up to $200 in statement credits for purchases on Avelo airlines, which won't be of use for most but beats not having that option). While those points could be used to erase $750 worth of paid travel, you can do better with a transfer partner. Capital One miles can be transferred to numerous partner loyalty programs at a rate of 1:1 (see our Capital One Miles Complete Guide for more detail). In other words, you could transfer your 75,000 Capital One miles to Wyndham Rewards and have 75,000 Wyndham Rewards points.
That transfer would be appealing because of Wyndham's partnership with Vacasa vacation rentals. Vacasa manages vacation homes and can best be described as a competitor to sites like Airbnb and VRBO. We have written extensively about the Wyndham-Vacasa partnership because Vacasa rentals can be booked for 15,000 points per bedroom per night (up to an unstated limit that we believe to be $500 per night per bedroom when including all fees). See Vacasa: Great value is real for more detail on how to find and book vacation rentals using Wyndham Rewards points.
In other words, just the bonus from that one card could cover 5 nights in a one-bedroom condo with a view like this one on Kauai (my favorite Hawaiian island!):
That's not totally maximizing value since that unit would only come to about $2100 for 5 nights (and you could presumably book a one-bedroom home that costs up to $2500 for 5 nights using 75,000 Wyndham Rewards points). Perhaps you'd rather go to Maui for a similar view. Once again just the Venture card bonus could cover 5 nights (which at current rates would cost more than $2300) if you transfer to Wyndham and book with your Wyndham points to book this example unit:
Those are just two of many, many options where Wyndham points could be leveraged for great value with Vacasa rentals, and in many cases those one-bedroom Vacasa units may have sleeping space that could easily accommodate an entire family of four (or more).
With just the Sapphire Preferred in-branch offer (for paid flights) and the Capital One Venture card offer, you could cover flights and hotels for a 5-night trip for two to Hawaii. Alternatively, make it the Citi Premier card and the Capital One Venture card and book those United flights with Turkish miles and then use all of the leftover points from both cards to transfer to Wyndham for even more vacation rental nights in paradise.
Award-booking pros would point out that there are ways you could tweak this strategy with a couple more credit cards to get even better value (like by getting the Wyndham Business Earner card so you would get 10% off of Wyndham award redemptions and pay just 13,500 points per bedroom per night for Vacasa rentals or getting the Capital One Venture X Rewards card because the annual travel credit and anniversary miles make it a better "net" deal than the Venture card), but I think there is a lot of potential for a newcomer to get lost in the weeds as you complicate things.
The bottom line is that I think it's pretty amazing to think that someone based in New York or Atlanta or Chicago or Dallas or almost any major US city could completely cover flights and hotels for a trip that many would consider to be a bucket-list, once-in-a-lifetime destination with just the welcome bonuses from two credit cards that each carry an annual fee of just $95. I know people who saved for years to go to Hawaii. To think that you could get there sometime this year with two new credit cards and relatively minimal effort is amazing to someone new to this game (and while it seems second nature to those more experienced in the game, we shouldn't forget to stop and be amazed by it now and then also!).
Of course, you'll still be on the hook for food and a rental car and other associated expenses if you travel to Hawaii, but getting the flight and hotel covered with two cards sure would make a nice dent in the trip.
One business card
Have a business? (yes, you probably do)
Do you sell things on eBay or Facebook marketplace now and then? Are you working on the great American novel? Did you just start a blog writing about your random thoughts on knitting projects? Have you signed up to deliver for Uber Eats or done some babysitting or done a little phone tech support for friends or family? All of those things can be considered a business! A sole proprietorship is a business that is entirely run by one person and in that case the business name is commonly your name. Your tax ID would be your social security number and in many cases businesses are approved with very little revenue (or with some issuers, maybe even with no revenue yet at all). Business credit cards are not particularly difficult to get from most issuers (though some issuers tend to be easier than others).
If you have a business, the Chase Ink Cash card (or Chase Ink Unlimited card) could be a great complement to the Chase Sapphire Preferred card.
Either of those Chase Ink cards currently (at the time of writing) comes with a bonus of 75,000 points after spending $6,000 in the first 3 months. However, if you are a Chase customer and you click around in the Chase app or take a quiz in the app about credit cards, you may be able to trigger an offer that's good for 90,000 points after $4,000 in purchases in the first 3 months (Doctor of Credit has more detail). That was recently a public offer that unfortunately expired a few days before publishing this post. Still, even at a bonus of 75K points, the no-annual-fee Ink cards each remain a fantastic value.
The special thing here is that the Ink Cash card plays well with the Sapphire Preferred card since both cards earn valuable Chase Ultimate Rewards points. When you hold both cards, you can move your Ultimate Rewards points earned on your Chase Ink Cash card to your Sapphire Preferred card (See our Chase Ultimate Rewards Complete Guide for more detail). But this time, instead of booking through the Chase Travel portal, you should consider transferring points 1:1 to World of Hyatt.
That can be attractive because Hyatt offers a number of valuable hotel redemption options in Hawaii. For instance, you could stay at the Wailea Grand Champions Villas, a Destination by Hyatt Residences property, for 20,000 points per night during my example week.
Even if you only get the 75,000-point offer on the Ink card, you'll have more than 80,000 points after meeting the minimum spending requirement (or perhaps more than 100K points if you do the majority of that spend in the card's 5x categories, which include office supply stores, which sell a wide range of gift cards. See our Chase Ink Cash Complete Guide for more detail). That would be enough for at least four nights at this property, which on the same dates would go for about $1900 if you were paying cash. Using points from a single new card welcome bonus is a much better deal.
Hyatt has a number of Destination by Hyatt Residence properties in Hawaii that range in price from as low as 18K points per night off-peak up to more than 40K points per night.
By contrast, if you're looking to stretch your points as far as possible with Hyatt, there's the Hyatt Place Waikiki Beach. This property isn't right on the beach and it isn't my favorite Hyatt property in Hawaii (that nod without question goes to the Grand Hyatt Kauai), but at just 12,000 points per night most of the time, the bonus on the Ink Cash card could give you enough points for seven nights at this property after meeting the minimum spending requirement with just a small portion of that spend done in a 5x bonus category.
A seven-night stay during the same example dates would otherwise cost north of $2,000. Remember that when you redeem World of Hyatt points, you don't pay resort fees — so you could book this week with just 84,000 World of Hyatt points all-in rather than paying nearly $2100.
Hyatt has plenty of other options in the Hawaiian islands that might strike your fancy. The above are examples that help illustrate a small part of the range of possibility. If you want Hyatt luxury, you could stay at the Andaz Maui for ~40,000 points per night.
There's no denying it is a gorgeous property. It isn't my favorite in terms of service, but it can certainly make for a special stay.
If by chance you currently have Chase Ultimate Rewards points (or Hyatt points), don't forget that the Hyatt Regency Maui and the Lahaina Beach Resort are two of the properties scheduled to increase in price next week when Hyatt's category changes take effect. You have the chance to lock in those properties now at what are excellent award rates if you already have the points.
What about hotel cards?
Notably absent from the strategies noted above are hotel credit cards. It certainly is possible to use a single hotel credit card to get a multi-night stay in Hawaii.
However, I didn't include hotel cards in the strategies above for two main reasons:
I don't think they are a good fit for beginner strategy because they limit you to a single chain. While I only mention transferring Chase points to Hyatt above, you could alternatively book travel through the Chase Travel portal or transfer to Marriott or IHG (though I don't recommend either) or straight up cash out points and use the cash to book what you want. You don't have that flexibility with traditional hotel points.
Marriott, Hilton, and IHG have all eliminated award charts, so you'll never know for sure how many points you'll need to book their properties until you are ready to book. It is therefore hard to recommend one specific hotel card since it is impossible to know whether or not that brand will have a good deal for the dates you're traveling. It is also impossible to know how many nights you'll be able to cover thanks to variable pricing.
None of the above is to suggest that hotel cards are bad or couldn't be part of the strategy, I just don't find them to be a beginner-friendly / easy part of a strategy.
Why not Amex Membership Rewards points?
Regular readers know that I am a big fan of Amex Membership Rewards points thanks to the many Amex Membership Rewards sweet spots for international business and first class travel and I have in fact often argued that Chase Ultimate Rewards points are overrated.
While I do love Membership Rewards points, they aren't the best in general for the purposes of this post. That's in part because Amex's transfer partners only offer good deals to Hawaii if you're based on the west coast and there is partner award space available. Amex doesn't have useful hotel transfer partners for a Hawaiian trip. And while you could use points to good value toward paid flights with the Business Platinum card's benefits, the high spending requirement on that card doesn't lend itself well to a beginner.
In general, I love Membership Rewards points for booking flat-bed international business and first class flights and the current offers on the Amex Platinum and/or Amex Gold cards can offer you the chance to fly round trip to much of the world in comfort, they just aren't the best option for trips to Hawaii.
Bottom line
If Hawaii has long been on your bucket list (or the bucket list of someone you know), you don't necessarily need to save for years to make the trip happen. By contrast, you can turn the itinerary on that bucket list into a trip confirmation in your email inbox with welcome bonuses from just two credit cards to cover flights and hotels. After paying a total of $190 in annual fees and meeting the minimum spending requirements on two cards, you could be booking a week-long trip to paradise within just a few months with relatively small effort. That's the joy of this game: a little time spent reading and studying and opening a couple of credit cards and you can be jetting off to your own personal paradise, wherever that may be.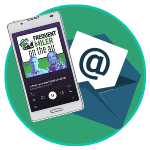 Want to learn more about miles and points?
Subscribe to email updates
 or check out 
our podcast
 on your favorite podcast platform.