Emirates has one of the most glamorous first class products in the sky. Some accuse it of being more flash than substance, but there is no denying that it is a fun way to fly. The "new" first class kicks it up a notch higher while even business class can be fun on the airline's A380 given that you get access to the same lounge at the back of the plane that is used by first class passengers. Ever since Emirates slashed fuel surcharges last year, we have gained some opportunities to fly up front with Emirates for reasonable rates using Emirates Skywards miles. By far, the best practical values for US-based flyers are flying from New York JFK to Milan or Newark to Athens, which offer excellent value in either business or first class. That's good news since Emirates is an Amex transfer partner, Chase transfer partner, Citi transfer partner, and Brex Cash transfer partner. And there is also good news for those with champagne taste and a near-empty stash of points: on some very short flights, you could fly Emirates First Class from just 30K miles round trip.
North America to Europe
The biggest Emirates Skywards sweet spots for North America-based flyers are the fifth freedom routes from New York JFK to Milan and Newark to Athens. That's because on these routes, Emirates charges:
62,500 miles one-way in business class
90,000 miles round trip in business class
85,000 miles one-way in first class
135,000 miles round trip in first class
I've bolded the round trip pricing above because as you can see it is better than the cost of two one-ways. In fact, at 45K each way for a round trip business class ticket, Emirates is one of the cheapest ways to get to Europe round trip in business class using miles. Emirates first class at a cost of 67,500 miles each way is a similarly amazing price. Considering that some programs (*ahem*, Delta) charge north of 100K one-way in business class, these prices from Emirates are terrific.
And now that fuel surcharges are greatly reduced, they are entirely reasonable. Here are round tip business class examples from New York JFK to Milan and Newark to Athens.
As you can see, total taxes and and fees run around $160-$170 round trip.
Taxes & fees on Emirates run the same in first class.
Personally, I'd rather take the Newark to Athens flight and get a total of about 3 more hours of free-flowing Dom Perignon and this view.
As noted at above, a one-way journey is more expensive than half the cost of a round trip. Back when we first wrote about the reduced surcharges, a one-way first class flight from Newark to Athens cost 85,000 miles and $41. The price has since gone up by $19 to to 85,000 miles and $60 one-way, but availability is pretty plentiful early next year.

Availability is generally excellent in business class also, though note that you'll see some date combinations price at 90K round trip (the equivalent of a "saver" price) and other dates price at 107.5K miles round trip when there isn't a saver flight in one direction.
Note that it is possible to find a mixed-cabin flight. In practice, I found that the search tool returned mixed-cabin pricing most days but it was only actually available some days. The good news is that when it is available, you get charged 1/2 the round trip price of each cabin class (i.e. fly first one way and business the other and you'll be charged 1/2 of first class  round trip price plus 1/2 the round trip price of business class for a total of 112,500 miles round trip). Note that the following example shows first class from Newark to Athens and business class back to the US. but I'd prefer to work that the other way around (business class to sleep on the overnight flight to Athens and first class on the daytime flight to enjoy on the way back to the US.
Contrast the round trip / mixed cabin award price to the cost if you were to book a one-way in first class and a one-way in business class (two one-ways would total 147,500 miles + taxes and fees).
North American flyers looking to maximize flight time for a small increase in miles could consider positioning to Mexico City as flights between Mexico City and Barcelona cost 95,000 miles round trip in business class or 142,500 miles round trip in first class — a small increase in terms of miles but flights of 11-12 hours in each direction.
Cheap first class with 5th freedom routes
In addition to those flights from the US to Europe, (in a normal world) Emirates operates quite a number of other "5th Freedom" flights (i.e. flights that connect two destinations without traveling through the airline's home country). The best deals for flying Emirates in premium cabins tend to be 5th freedom routes (surely in no small part because these flights tend to be shorter than flights that connect through Dubai en route to somewhere else). Some of these routes are very short and as such awards can be just 20K round trip in business class or 30K round trip in first class on some intra-regional flights like Europe-Europe or Africa-Africa.
This Simple Flying post by Chris Loh lists the various Emirates 5th Freedom routes and can help you easily identify some of the shortest / cheapest routes by searching city pairs via the Emirates mileage calculator, such as:
20K round trip business / 30K round trip first class
Male, Maldives to/from Colombo, Sri Lanka
Accra, Ghana to/from Abidjan, Ivory Coast
Harare, Zimbabwe to/from Lusaka, Zambia
40K round trip business / 60K round trip first class
Larnaca to/from Malta
Bangkok to/from Phnom Penh
Singapore to/from Penang
Bangkok to/from Hong Kong
50K round trip business / 75K round trip first class
Rio de Janeiro to/from Santiago, Chile (only business)
Rio de Janeiro to/from Buenos Aires
Note that just as above, those are saver-level prices. You may need to hunt to find them on some routes, though I suspect that it would be fairly easy on most of those routes. While most of those routes may not be very practical, I could see the allure in the right circumstances. For example, if you book a one-way award on Cathay Pacific using Alaska miles, you could have a stopover in Hong Kong. Perhaps you'd like to spice up that Hong Kong stopover with a jaunt to Bangkok. You could fly dirt cheap with Air Asia:
Or sip champagne under the stars for 60K round trip:
Other good Emirates first class and business class award values
The majority of long-haul routes aren't particularly well-priced on Emirates. However, for those looking to maximize hours-in-first-class-per-mile, here are some decently long options I found that aren't priced badly:
Europe to/from Dubai (Lisbon is the longest at 7-8 hours) for 90K round trip in business or 135K round trip in first class. Continue on to select Middle East destinations for 95K / 142.5K.
Dubai to/from South Africa (Cape Town is 11-12 hours each way) for 95K round trip in business class or 142.5K round trip in first class
Dubai to/from many cities in Africa (prices range based on distance from Dubai, but a number of them are reasonable enough — like Dubai to Addis Ababa (over 4 hours each way) for 55K round trip in business or 82.5K round trip in first class
Singapore to Melbourne, Australia for 90K round trip in business or 135K round trip in first class. Note that the mileage calculator shows this trip being more expensive in the opposite direction (120K / 180K). Since the route is currently suspended, I couldn't find any example flights to test pricing.
That isn't a comprehensive list, but those are the ones that stuck out to me. It certainly might make sense in other situations where you're trying to connect the dots on a multi-stop journey and you want to get a flight in luxury on the way. Those who just enjoy trying out luxury flight options might be particularly interested in seeking out routes with the new Emirates first class (which typically isn't operated on most US routes).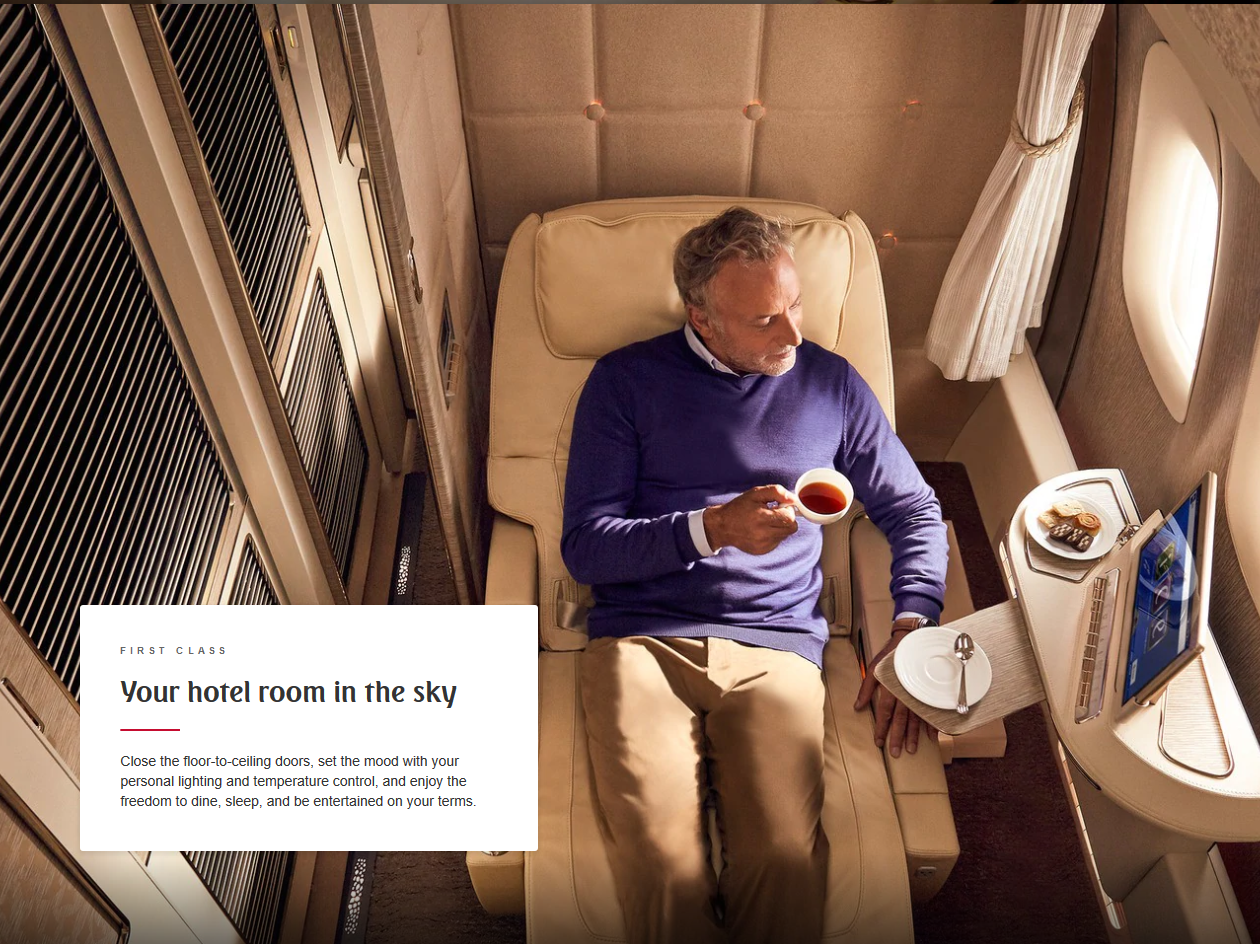 How To Get Emirates Skywards Miles
Another great feature of Emirates Skywards is how easy it is to transfer miles into the program. It's one of the five most promiscuous airline programs as you can transfer in from Amex Membership Rewards, Citi ThankYou points, Capital One miles, Marriott Bonvoy, and Brex Cash.
Other Emirates Sweet Spots
Emirates has some additional sweet spots on partner airlines, as well as some non-flight redemptions, so check out the following posts for examples: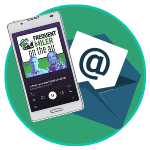 Want to learn more about miles and points?
Subscribe to email updates
 or check out 
our podcast
 on your favorite podcast platform.