I'm excited about IHG!  What?!  I've never spoken or written that before.  But, yesterday we learned about a number of positive changes coming to IHG credit cards, including the ability to add points to your 40K free night certificates in order to book more expensive hotels.  That is awesome, but it's only a part of why I'm excited about IHG…
New IHG Rewards
IHG had also previously announced that they'll be updating their rewards program in March.  When I first learned about that I was only mildly hopeful.  Compared to other big programs (Hyatt, Marriott, Hilton), IHG's rewards program has always lagged way behind.  IHG's elite status benefits are extremely weak, and even those are applied inconsistently across brands.  Plus, the few things that I previously liked about IHG went away over time.  For example, their credit cards used to offer uncapped annual free night certificates, but they're now capped at 40K points; and they used to adhere to a fixed award chart (making it possible to get outsized value at high end hotels), but they've mostly scrapped that in favor of dynamic awards (they still offer fixed award prices at some properties, but most are dynamically priced).  My point is that IHG hadn't done much in recent years to make me expect that they're interested in making customer friendly changes to their program.
While my expectations for IHG's rewards program have gone down over the years, my interest in IHG properties has gone up.  In recent years, IHG has acquired and/or partnered with some exciting hotel brands: Kimpton, Six Senses, Regent, and most recently, Mr & Mrs Smith.  IHG members have access to some great brands, but with limited elite benefits.
The positive credit card news has me rethinking my biases.  By allowing us to use points to supplement 40K free night certificates (without capping the supplement the way Marriott intends to do), IHG has shown a willingness to make truly customer friendly enhancements to their rewards program.
New IHG elite benefits
We don't yet know what elite benefits IHG's updated program will offer, but to get an idea of how bad the current elite benefits are, I'll simply repost Stephen Pepper's own words:
While I love the value we can get on award stays, where IHG has always fallen down is elite member recognition. It's simply terrible. For starters, they're non-committal about room upgrades – we've stayed 190 nights at 32 different IHG properties since 2018 and I can literally count on one hand the number of times we've gotten a room upgrade.

There's also no such thing as a free breakfast unless you're staying at one of their brands that offers free breakfast as standard for all guests (e.g. Holiday Inn Express and Staybridge Suites). If you stay at a Holiday Inn, Crowne Plaza, etc. you'll be paying out of pocket for breakfast unless the hotel is unexpectedly generous and offers free breakfast anyway.

There are no suite upgrades, no free parking, no guaranteed 4pm (or even 1pm!) late checkout, etc. IHG Rewards can therefore be great for award redemptions but poor if you want any kind of elite recognition during your stays.
In that same post, Stephen wrote that he was "mildly optimistic" about upcoming changes.  That's where I was too.  I mean, it would be hard for them to make the elite program worse, so I was optimistic that it would get better, but I was far from confident that it would actually become "good".
Now, though, the credit card announcement has led me to be more optimistic than before.  I realize that IHG may have simply borrowed the idea of topping off certs from Marriott, but still it's a great enhancement.  Maybe they do want a world class loyalty program after all.
I'm now hopeful that they'll add meaningful elite benefits to their program.  Here is my wish-list of benefits I'd love to see:
Equal benefits across brands: Today there are different rules for Kimpton hotels, Intercontinental hotels, Regent hotels, etc.  The one exception I'd understand keeping is with Mr and Mrs Smith properties since they aren't formally part of IHG (they have a partnership similar to Hyatt and SLH).
Waived resort & destination fees:

All members should get waived resort fees on award stays.  Hilton, Hyatt, and Wyndham already offer this benefit to their members.
Diamond elites should get waived resort fees on paid stays too.

Free breakfast: IHG should offer free breakfast (at all brands) for Diamond elites (take that Hilton!)
Late Checkout: IHG should offer guaranteed 4pm late checkout for Platinum Elite and higher (and 2pm for Silver and higher).
Room upgrades:

IHG could leapfrog the competition by allowing high level elites (Platinum and above, perhaps?) to upgrade to a higher category room at the time of booking.  How awesome would it be, for example, to guarantee an ocean view room from the get-go when paying for a standard room?
Upgrade all elites at the time of check-in to the best available room.

Suite upgrades:

Diamond elites should be automatically upgraded to a standard suite at check-in, when available.
IHG should offer a way for members to earn suite upgrade certificates that can be applied and guaranteed at the time of booking.  For example, these could be Choice Benefits available to those who earn Diamond Elite status.

Extra credit (i.e. more goodies I'd love to see):

Guaranteed early check-in
Free parking
Welcome amenity (At high-end hotels, I love getting a cheese tray and bottle of wine, for example)
No, I don't think it's at all likely that IHG will implement all or even most of the above suggestions, but I am more hopeful than before that some may come true.  IHG has a real opportunity here to leapfrog Marriott and Hilton (both of which are on a downward trajectory, in my opinion) and maybe even to be discussed non-ironically in the same breath as Hyatt.  I'd love to see that!  And this would undoubtedly lead many of us to frequently choose IHG hotels over the competition.  And I'm sure IHG would love that.
What do you think?  Will IHG make meaningful enhancements to their elite program?  Comment below.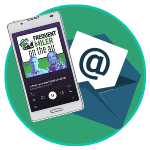 Want to learn more about miles and points?
Subscribe to email updates
 or check out 
our podcast
 on your favorite podcast platform.