My last recap of my 3 Cards, 3 Continents trip left off with me checking into the new Hyatt Regency Cairo West that's been open less than a year. I stayed there for a couple of nights and then left to fly on to the final city of my trip – Singapore – before heading home.
What is 3 Cards, 3 Continents?
Frequent Miler loves creating fun and competitive team challenges. This year Greg, Nick, and Stephen are competing to
book the most amazing 3-continent dream-trip using 3 credit card welcome bonuses.
Here's a roundup of what I've gotten up to in the last 48 hours.
Cairo Activities
When planning out my trip, I'd deliberately not booked anything in advance as I thought I might need some down time by the time I got to Cairo.
My wife and I visited Cairo last year where we spent time at the Pyramids…
…visited the Egyptian Museum…
…visited Babylon Fortress in Old Cairo…
…and took a boat ride on the Nile.
I therefore felt like we got a good taste of Cairo during the last trip and didn't think it was worth rushing around doing the same activities again a year later as part of 3 Cards, 3 Continents.
Greg and Nick might be happy going non-stop from flight to activity to flight to activity, but when putting together a dream trip, I like to not constantly be on the go.
View this post on Instagram
Having said that, there were some activities I was interested in. Unfortunately, those all turned out to be a bit of a bust.
The first activity I was most interested in was the brand new Grand Egyptian Museum which was under construction when we visited in August 2021. Khufu's Ship had been removed from display at the Pyramids of Giza when we were there last year and was being moved to the Grand Egyptian Museum. Unfortunately this museum now isn't due to open until November 2022 and so I missed it by a couple of months.
I was also wanting to see the Sound & Light Show at the Pyramids, a show that happens at nighttime. Shae and I tried to visit last year when staying at Marriott Mena House.
We went to walk up to the show like we had when visiting the Pyramids during the day, but they close off the entrance to the Pyramids closest to the hotel at night, with access to the Sound & Light Show being at the other entrance to the Pyramids of Giza. We therefore missed it that night, then when trying to visit the show the following night we tried getting two Ubers but after the drivers confirmed they'd pick us up, they just drove off in the other direction and so we missed the show a second time.
I didn't have any more luck when trying to watch the show during this latest visit. I hadn't booked tickets ahead of time as I wasn't sure if I'd want to visit the night I arrived or on my second night. My flight from London was delayed and by the time I'd checked in to the Hyatt Regency and settled in on my first night, it was about 7pm and so I decided to catch the show the following day.
Unfortunately I procrastinated with getting a ticket for the following night and tickets were sold out on their official website. I decided to try Viator and saw there were some tour operators selling tickets with a driver picking you up from your hotel and taking you back later on. I bought one of those tickets, hoping that tour operators had access to a reserve bank of tickets not sold on the official website. That's sadly not the case; I received a message on WhatsApp shortly after buying the ticket advising that tickets were all sold out.
In hindsight, maybe this was for the best. While there are some good reviews online for the Sound & Light Show, other reviews state that it's incredibly hokey and feels like something put together in the 70s or 80s and not updated since. Shae and I have incredible memories of our visit to the Pyramids, so perhaps this third-time-unlucky is the universe's way of ensuring those great memories remain unsullied.
That left me with the third thing I was interested in. My 3 Cards, 3 Continents trip has a world record theme and Cairo's Tahya Misr Bridge holds the Guinness World Record for being the World's Widest Cable Stayed Bridge. There's a pedestrian walkway on it with some parts having a glass floor so that you can see below. It seemed like it would be fun to walk over that, so I caught a 45 minute Uber from the Hyatt Regency to drop me off there.
At first I had a hard time working out how to get up to the bridge as the road leading to it is elevated as well. I finally spotted a staircase leading up to the pedestrian walkway, but it was on the other side of the road. I don't know if you've ever tried crossing multiple lanes of traffic in Cairo, but it's like a more dangerous version of Frogger at night.
I did get across safely though and walked up the stairs, only to be turned away at the top by military police who, for some reason I'm not sure of, weren't letting pedestrians walk across the bridge even though the bridge was open for vehicles. That meant I was stuck taking a photo at a distance, but it also meant all three places I'd wanted to visit in Cairo hadn't worked out.
American Airlines AAdvantage Sweet Spot: Middle East To Asia
When planning out my trip, I knew straight away that I wanted to visit certain places in Europe and Asia due to what would be there for my world record theme. The flights involved in getting to Europe, up to the World's Shortest Scheduled Flight and then back to the US from Asia would take up a large chunk of my miles and cash budget.
I therefore had to be careful with picking my third continent as I wouldn't have much to play with. That meant one of my card picks would pretty much have to be dedicated to getting from Europe to another continent and on to Singapore.
My first thought had been either a United credit card or a premium Chase card which would allow me to transfer Ultimate Rewards to United. The reason why is that United classes Egypt as being part of the Middle East, but for the purposes of this challenge Egypt is in Africa, thereby netting me a third continent. Award flights on United are cheaper between the Middle East and Asia than they are flying between Africa and Asia. Flying from Egypt (Middle East) to Asia could be booked for 66,000 MileagePlus miles in business class, whereas other countries in Africa to Asia required 110,000 miles. That meant a single card's signup bonus could get me from Egypt to Singapore which sounded good, even if it did mean I'd still need to find a way to get from the UK to Egypt.
Another option was American Airlines. Similar to United, they class Egypt as being in the Middle East but only charge 40,000 AAdvantage miles one-way. There was a downside with the flights I was finding listed on American's website though – they all had two stops and only one leg of the three flights would be in business class – the other two would be in economy.
Point.me To The Rescue
This is where Point.me saved the day. While conducting some searches for the trip, I noticed that they listed a business class flight as being available on Etihad between Egypt and Singapore for 40,000 AAdvantage miles + $71.70 in taxes and fees with only one layover in Abu Dhabi and both legs being in business class.
At first I thought this might've been phantom award availability because those flights weren't showing up on AA.com. However, I then noticed their site mentioned that you had to call to make the reservation and vaguely remembered reading about the fact that to book this sweet spot on Etihad using AAdvantage miles that you had to call.
Sure enough, I called American Airlines and they were able to put the award on hold for me while I made sure that I could get all my other flights lined up. Once those were all settled, I called up and finalized the booking. At only 40,000 miles, this meant I could pick any of the American Airlines credit cards in the Card Draft, but I was particularly pleased to be able to pick the American Airlines AAdvantage Aviator Red card as that didn't have a minimum spend requirement which assisted me with the other cards I wanted to pick given the 3 Cards, 3 Continents challenge had a rule stating that we couldn't exceed $15,000 in minimum spend requirements.
The 60,000 miles also meant I had 20,000 miles left over which I was able to use to book an economy award from the UK to Cairo.
Etihad Business Class Flight – Cairo to Abu Dhabi
This first flight had a business class cabin for eight people – two rows in a 2-2 formation. It's obviously not the most luxurious business class seat out there, but it beats sitting in economy.
I was due to have a 3.5 hour layover in Abu Dhabi before continuing on to Singapore. I'm glad that my connection wasn't any tighter than that because no sooner had we started taxiing to the runway than a passenger ran screaming from somewhere back in economy class to the front of the plane.
I think she was having some kind of panic attack about being on a flight because she was letting out non-stop terrified screams. Flight attendants had to block her from the exit, while her two family members came up to the front of the plane to try to calm her. I think one of the business class passengers might've said something about her because all of a sudden the panicking flyer's husband got incredibly angry and started arguing with the business class passenger. Needless to say, this made everything worse.
The flight attendants got the pilot to stop the plane and they managed to get the lady to calm down. The pilots then started taxiing back to the gate which restarted the woman's meltdown and she once again lurched for the exit. Eventually we made it back to the gate where she had to disembark with her two family members. We then had to sit there for about an hour while they took their checked bags out of the hold and refueled the plane.
While that was going on, the guy sitting next to me asked the flight attendant if he could get off as well. I'm not sure if he thought there was something wrong with the left phalange or if he thought the woman had had a premonition a la Final Destination, but someone came out and must've said enough to reassure him and he remained on the flight.
Side note: the flight attendant called us both by our names and referred to him as Mr Sultan. That means our two seats in business class were Sultan Pepper 😉
Anyway, back to the flight. After sitting at the gate for an hour our flight got underway. Once in the air, they served champagne and warm nuts.
The flight time itself was only about three hours, but we received a full meal. The Arabic mezze was all gone as a starter by the time I came to order, so I got the smoked salmon to start, sea bass mandi for my main and a pistachio and chocolate mousse tart for dessert.
The food was all good and I also managed to finish off watching The Matrix Resurrections which I'd started on my Norse Atlantic flight but never got around to finishing.
Ahlein Lounge – Abu Dhabi Airport
With our flight from Cairo departing later than expected, we arrived in Abu Dhabi shortly before boarding was due to begin for my flight on to Singapore.
Thankfully I had just enough time to visit the Ahlein lounge. I had access to this courtesy of my business class ticket, but it's also part of Priority Pass and so I could've access it even if flying economy.
The Ahlein lounge has a shower in the restrooms and this was available, so I gladly took the opportunity to refresh before my next flight.
Etihad Business Class Flight – Abu Dhabi To Singapore
Now this was more like it. The business class seat on my Cairo to Abu Dhabi flight was comfortable enough, but the cabin was in a 2-2 formation and with me having the window seat, I didn't have direct aisle access.
The business class cabin on the Boeing 787-9 Dreamliner on the other hand is in a 1-2-1 configuration, so all passengers get direct aisle access.
I'll be writing a more detailed review of my flight in the future, but here's a quick summary. The service was very good, the food was nice but not incredible, the seat itself was comfortable, but I struggled to sleep as the cabin was too warm and the seat is a little narrow. All in all though, getting the two flights in business class for only 40,000 AAdvantage miles + $71.70 for about 11 hours of flying time was a great deal.
This was my first time flying with Etihad and I'd be happy to fly with them again in business class. I also didn't have to feel guilty flying with them as a Liverpool fan because Etihad are no longer shirt sponsors of Manchester City.
Plaza Premium Lounge At Singapore Airport
My flight landed just before 10am, so I didn't want to head to my hotel yet because it would likely be far too early to check in. I got lucky when getting off the flight because shortly after there was a sign for a Plaza Premium lounge.
I wasn't 100% sure if I'd be able to access it upon arrival, but the agent at the front desk confirmed I could stay up to three hours. Access was free as a benefit on the Amex Platinum card I'd picked up in the card draft.
The lounge was nicely designed, although the food spread wasn't all that great. That didn't matter during my visit though because I'd had breakfast on the flight just before landing. I therefore took this as an opportunity to do some work before heading to the hotel.
Grab
Uber isn't available in Singapore, so before arriving there I downloaded the Grab app as that's a popular ride-hailing app in Singapore.
Something important to be aware of if planning to use Grab in Singapore. I was able to create an account ahead of time, but whenever I tried adding a payment method it rejected it. When researching this online, it sounded like this is only an issue when trying to add a payment method while physically outside of Singapore. Sure enough, while at Singapore airport I was able to add a couple of payment methods without any issue (well, other than Citi immediately giving me a fraud alert that I was able to clear before taking a ride).
I was impressed with Grab. It's an intuitive app to use and I liked that the pickup points from Changi airport were so clearly defined, including which particular door I'd be waiting at.
With my first ride the driver accepted my request in less than three seconds. When trying to hail an Uber in recent months, it's often seemed to take a while, so an almost immediate ride acceptance with Grab was particularly notable.
The ride price was reasonable too at ~$20. I could've taken a bus from the airport to my hotel for only a few dollars, but that would've taken more than twice as long and I was exhausted having not really slept on my overnight flights.
Shangri-La Singapore
The hotel I booked for one night in Singapore was the Shangri-La. I booked this through the American Express Fine Hotels & Resorts program because the Amex Platinum card I picked in the Card Draft offers a $200 statement credit when booking a prepaid FHR stay and paying with the card.
My night cost a total of $297.18, so my net cost was $97.18. With it being an FHR stay, it came with a number of benefits:
12pm early check-in upon availability – I arrived at 1pm and was able to get checked in straight away even though the official check-in time wasn't until 3pm.
4pm late checkout – I'll definitely be taking advantage of this.
Daily breakfast for two people – You have to book a time slot for breakfast at the Shangri-La Singapore.
Room upgrade on arrival upon availability – There apparently wasn't a one category upgrade available when I checked in, but I was fine with that. My room was plenty large enough for one person and I was just grateful I could check-in early as I needed a nap.
Complimentary Wi-Fi
Experience credit – This benefit differs from property to property with Fine Hotels & Resorts. At the Shangri-La Singapore you get a S$132 (US$100) property credit that can be used during your stay. This includes spa treatments, dining and more, but excludes room rates, airport transfers, excursions and retail items. I'm planning on using it for a late lunch before checking out at 4pm.
Centurion benefit – If you're a Centurion cardholder, you also get a $50 food & beverage credit that's valid at all dining outlets, room service and mini bar.
I haven't had a chance to explore the hotel since arriving because my first port of call was my bed for a much-needed nap and then I headed out this evening. However, it looks like it would be a great place to stay for longer, especially if their massive outdoor pool would be of interest to you.
Mandai Night Safari
In addition to being a zoo during the day, the Singapore Zoo has a separate area called Night Safari.
This was the world's first nocturnal zoo and is only open in the evenings. Setting up the Night Safari in this way means that the animals don't have their natural rhythms disrupted.
The site has a show called Creature of the Night that runs once every hour in the evening. There's no additional cost to watch the show after you've bought your entry ticket, but you can only get a ticket to the show up to two hours before each time slot. I'd read online that tickets were impossible to get, but perhaps that was pre-COVID; I was able to get a ticket at 5:30pm for 7:30pm without a problem.
If you don't manage to get a ticket for Creatures of the Night though, don't be too despondent. While it was an OK show, it wasn't something I'd make an effort to see again. They brought out some nocturnal birds and animals like a fennec fox, owls, raccoon and more, but the 20 minute show wasn't overly special.
The rest of the Night Safari was great though. Your ticket includes a tram ride around the park where you pass by lots of the animal habitats while learning more about the different animals.
This included elephants, rhinos, hippos, barasingha and many more.
The tram ride lasts about 30 minutes and then you can go and explore walking trails around the site to see even more animals.
Something I appreciated about the Night Safari is that animals are kept in open areas. There are cattle grids between sections to animals from crossing over to other habitats and there's dim lighting that's been set up in a way to mimic moonlight. That ensures there's just enough light for visitors to see the animals without it affecting their circadian rhythm. It does mean though that it can be hard to get good photos of the animals – particularly on the tram ride – so it's one of those activities that you have to remember in your mind.
As a visitor, I could definitely get on board with this nighttime zoo setup. Shae and I visited the Omaha Zoo a few months ago and once or twice a month they open up at nighttime for adults only. There are food trucks, adult beverages, etc. and visiting in the evening has the added benefit of not being out in the blazing sun in the middle of summer.
It's a similar situation with the Night Safari in Singapore. The site is in a tropical forest and so it gets very humid, but visiting after dark at least means it's not as hot as it would be if visiting during the day, not to mention the benefit for the nocturnal animals at this particular zoo.
What's Next?
I'm planning on taking a hop on-hop off bus tour tomorrow to explore Singapore before heading to Changi airport to fly back home. Some people have already guessed why that flight will be significant given my theme, but I'll be sharing more about that soon.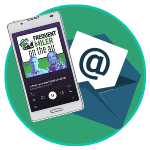 Want to learn more about miles and points?
Subscribe to email updates
 or check out 
our podcast
 on your favorite podcast platform.