Update 7/7/20: As reported last week at GC Galore, GiftCards.com affiliates have received notice that the monthly cap will reduce from $60K per month in orders to $2K per month in orders tomorrow (7/8/20). If you are placing an order today that will put you over the $2K/month cap that will be instituted tomorrow at GiftCards.com, I'd highly recommend taking a screen shot and savings records as was originally noted below.
Update: In addition to portals having decreased the cap on GiftCardMall, Doctor of Credit noticed that TopCashBack has decreased the monthly cap for GiftCards.com to $2K per month. While we had speculated below that this could happen, we hadn't yet seen any indication that the $60K monthly cap had changed for GiftCards.com. If you are still ordering from GiftCards.com through a portal that shows the $60K per month cap, I'd recommend keeping screen shots of the terms in case this changes without notice.
Bad news on the manufactured spending front: Stephen Pepper reports at GC Galore that GiftCardMall is reducing the monthly cap for orders that qualify for cash back from $60K per month down to $2K per month. This change is officially effective on June 29th, though individual portals could of course change their own terms at any time. That's a huge change that doesn't bode well for online MS at the moment.
A few months ago, when we broke the news about Simon Malls making their $1K gift cards available for online purchase, we noted that the Simon cards would not be the cheapest form of MS (and indeed some readers chimed in to say the same). That's because sites like Gift Card Mall have long been available through cash back portals, which reduces net cost considerably (See our guide to the Best options for buying Visa and Mastercard gift cards). While payout rates and caps have varied some over time, the current monthly cap for Gift Card Mall purchases has been up to $60K in orders per month. Affiliates have been notified that the cap will be reduced to $2K in orders per month as of June 29th. It is possible that some affiliates (i.e. shopping portals) will make the change sooner than that.
This is certainly bad news. While GiftCards.com also caps portal rewards at $60K in orders monthly, this new reduction thus far only affects GiftCardMall. Since both sites are owned by Blackhawk Networks, I wouldn't be surprised to see a similar move from GiftCards.com, though it hasn't happened yet.
If you were planning to place a GiftCardMall order before this change takes effect, I would strongly recommend taking screen shots of the cash back terms / caps listed on your shopping portal of choice when placing your order. Since we know the cap is going to change before you receive payment for the cash back and we don't know if all portals will change the cap on the same date, I'd definitely want to keep good records (and also take a screen shot of any pending activity).
Hopefully this shift is temporary given the current economic environment because it would certainly be a disappointing change otherwise.
H/T: GC Galore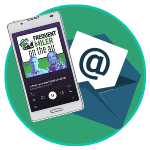 Want to learn more about miles and points?
Subscribe to email updates
 or check out 
our podcast
 on your favorite podcast platform.