In the post "Pondering Prestige. When 30K beats 60K," I described a short term opportunity to double up on card benefits by applying now for the Citi Prestige card.  The card's benefits change significantly on October 19th, some for the better and some for the worse.  By getting the card now, it might be possible to get the best of both.  Here are the details:
Many card benefits are changing on October 19th:

Benefits going away October 19th: Flight points, Airport Angel lounge access, annual $200 airline fee credit, annual companion ticket, and some parts of the Relationship Bonus.
New benefits as of October 19th:  3X points on air and hotel; 2X points on dining and entertainment; $250 air travel credit; Priority Pass Select lounge access; and Complimentary 4th night hotel stays

By signing up before October 19th, it may be possible to take advantage of both the card's current benefits and future benefits with one annual fee:

Before October 19th, use tricks of the trade to get $200 in airline fee credits.
After October 19th, but before the end of the year, it might be possible to get $250 in air travel credit.  Starting January 1 it will be possible to get another $250 in air travel credit since that is a calendar year benefit. Note: it is as yet unknown whether Citi will reimburse more than a total of $250 this calendar year.
Use the worldwide companion pass within a year of applying (details here).  Travel must be completed by October 18th 2015.
I decided to go for it.  My intention was to increase rewards and reduce the Prestige annual fee by first signing up for a Citi Gold checking account and qualifying for a $400 bonus.  With a Citi Gold checking account, the Prestige card would cost $100 less.  Unfortunately, Citi denied my checking account application (I still don't know why).
Undaunted, I went ahead and applied for the Prestige card despite the $450 annual fee.  As a reminder, Rapid Travel Chai found that it is possible to sign up for the card with a $350 annual fee if you sign up in-branch.  With no Citi branches near me, I resigned myself to the larger fee in exchange for the ease of signing up from home.  If I wasn't a blogger who writes about credit card deals, I doubt I would have signed up.  But I am and so I did.  After applying online, I called Citi for an instant decision, and I was approved.  Lucky for me, their credit card approvals are easier than their bank account approvals.
Doubling up points earned
One of the benefits that Prestige cardholders will soon lose is the "Flight Points" feature.  Flight Points are earned by buying airfare with the Prestige card.  One flight point is earned for each mile flown.  Flight Points become Thank You points when they are matched with equivalent spend.  For example, if a cardholder earns 10,000 flight points and spends $10K on their card, all 10,000 flight points become ThankYou points.  In other words, flight points are/were a way to double the base point earnings of the card.  Since Prestige cardholders can redeem ThankYou points for 1.33 cents towards airfare or 1.6 cents towards AA / US Airways airfare, that means that the Prestige card can return the equivalent of 2.66 to 3.2 cents per point value.  And, that's why many cardholders are upset that the feature is going away.
My card arrived in an impressive box (with a slide-out drawer!) along with documentation about the card's benefits and a flyer detailing the upcoming changes to the card.  With respect to Flight Points, it said that "points will be earned on airline tickets purchased with your card through October 18, 2014."  And "Any Flight Points earned through October 18, 2014, will remain eligible for transfer to your ThankYou Member account once the matching ThankYou Points are earned from Purchases."
Short of actually buying airfare and flying around the world to earn Flight Points, I've been told that one way to game the system is to buy award tickets costing $50 or more in fees.  Those award tickets earn Flight Points based on the distance of the award flights.  So, the trick is to book long distance award flights with fees of $50 or more.  That's something I can do.  As a Delta Platinum Elite member, I can make free changes and cancellations to award flights.  So, I should be able to book award flights to get Flight Points, and cancel them later.
One potential "gotcha" is that Flight Points aren't earned until the date of departure.  By then, it will be too late to cancel my award (Delta requires changes to be made 72 hours in advance).  If I simply cancel right after booking, I run the risk that the fees returned to my credit card will negate the flight points.  To try to avoid that, I'll change my award flights before cancelling them.  The hope is that the cancellation will be tied to the changed award rather than the original one.  We'll see.  I'm not really worried about whether or not this will work.  We're not talking about a huge number of points here.  It's really just an experiment to see what will happen.
Earning the $200 airline fee credit
Until October 19th, the Prestige card reimburses airline fees up to $200 per year.  According to the Prestige card's documentation, fees are defined as airline charges of $100 or less.  This one's easy.  I'll use the same award bookings intended to earn flight points to earn these credits.  In fact, yesterday, I went ahead and booked three flights: one to Seoul, Korea and two to Rome.  $201 in charges now appear as pending in my Citi Prestige account:
Luckily for me, Rapid Travel Chai is a step ahead with his Prestige card.  He found out that to get airline fee reimbursements, you have to enroll in that feature.  When I called to activate my card, thanks to advice from my friend Rapid, I also signed up for fee reimbursements.
Next steps
I'm already close to meeting the minimum spend requirements for the 30,000 point signup bonus.  I can now only wait and see if I earn Flight Points and airline fee credits from the awards I booked.  Looking further out, beginning October 19th, I'll repeat the process of booking awards in the hopes of securing $250 in credits.  Then, I'll do that again in early 2015.  I'm also hoping to find good uses for the 4th night free hotel benefit, and the worldwide companion ticket benefit which I have a year from my application date to use.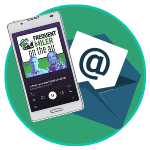 Want to learn more about miles and points?
Subscribe to email updates
 or check out 
our podcast
 on your favorite podcast platform.