Just over a year ago, Chase and Gopuff announced that they were partnering with each other, with Chase offering a $10 Gopuff credit each month on more than 30 of their credit cards, including cards that come with no annual fee like the Freedom Flex card.
In case you're not familiar with Gopuff, it's a service that offers fast delivery (within 20-40 minutes) on a range of items, from groceries to toiletries to booze and more. There's a minimum delivery fee of $3.95 and a minimum order amount of ~$10.05 (this can differ by location), so the $10 Chase credits mean you can regard it as getting $10 of items free or that the credits will cover the cost of delivery, tip and possibly more depending on how generous you're feeling.
I used Gopuff for the first time last year while in Denver as they had a partnership with select Hyatt properties – you can read about my experience here.
The $10 monthly credits aren't the only way to save on Gopuff orders though. There are several other potentially stackable elements that can make for a fipple stack with the right combination. If you're not familiar with fipple as a concept, it's a term Greg coined on a podcast earlier this year as an alternative to quintuple (i.e. 5x) and I much prefer it as a word, so fipple stack it is. Here are the different layers of the stack.
1) Chase / Gopuff $10 Monthly Credit
The first layer is the one that I've already mentioned – the $10 monthly credit. There are a couple of key things to be aware of with this credit. First, it's valid for 12 consecutive months, so up to $120 in credits. Second, it's valid through December 31, 2023, so you'll want to start using the benefit soon if you want to be able to get all 12 credits of $10 before the benefit ends.
Note that the limit of 12 monthly credits means that if you've already been using this benefit, it won't last through December 2023 – it'll be for 12 months from whenever you first started using the benefit. Update: It looks like I misinterpreted Chase's announcement from last year. That states "Starting today, Gopuff customers who add an eligible Chase credit card as the default payment on their Gopuff account will automatically receive up to a $10 statement credit each month they make a Gopuff purchase–a potential value of up to $120 over 12 months." I took that to mean that the benefit was only valid for 12 months, but that's not actually what it says; instead, it's just saying that the benefit can earn you up to $120 over the course of 12 months.
If you're wondering which Chase cards have this $10 monthly credit, here's a full list:
Chase Freedom card
Chase Freedom Unlimited card
Chase Freedom Student card
Chase Freedom Flex card
Chase Sapphire Preferred card
Chase Sapphire Reserve card
J.P. Morgan Reserve Card
Aer Lingus Visa Signature Card
British Airways Visa Card
British Airways Visa Signature Card
Disney Premier Visa Card
Disney Visa Card
World of Hyatt Credit Card
Iberia Visa Signature Card
IHG Rewards Club Premier Credit Card
IHG Rewards Club Select Credit Card
IHG Rewards Club Traveler Credit Card
IHG Rewards Club Classic Credit Card
Marriott Bonvoy Credit Card
Marriott Bonvoy Premier Credit Card
Marriott Bonvoy Boundless Credit Card
Marriott Bonvoy Bold Credit Card
The Ritz-Carlton Credit Card
Southwest Rapid Rewards Credit Card
Southwest Rapid Rewards Plus Credit Card
Southwest Rapid Rewards Employee Credit Card
Southwest Rapid Rewards Premier Credit Card
Southwest Rapid Rewards Priority Credit Card
Southwest Rapid Rewards Performance Business Credit Card
Starbucks Rewards Visa Card
United Club Card
United Presidential Plus Card
United MileagePlus Select Card
United MileagePlus Awards Card
United MileagePlus Card
United Explorer Card.
2) SimplyMiles
At the time of writing this post, SimplyMiles has an offer for Gopuff giving 9 American Airlines AAdvantage miles per $1 spent. There's a limit of 465 bonus miles, so you'll max this out when spending $51.67.
In addition to the AAdvantage miles you'll earn, you'll also get a corresponding number of Loyalty Points towards earning American Airlines status.
SimplyMiles is a card-linked program, so you'll need to enroll your eligible card(s) with SimplyMiles and activate the Gopuff offer. SimplyMiles offers are only linkable with Mastercards, so there are only a few of the Chase cards listed above that will be eligible, such as the Freedom Flex and various flavors of IHG cards.
Nick C has pointed out in the comments that the SimplyMiles offer states that it's only valid for new customers.
3) Shopping Portals
Something that isn't dependent on having eligible Mastercards is the ability to earn cashback or other rewards through a shopping portal – you can find the current rates for Gopuff here.
The best shopping portal will depend on a number of factors, such as the size of your order, whether it's your first order, how you value miles if using an airline shopping portal, if you're working your way towards American Airlines status, etc.
One good option could be the American Airlines shopping portal. At the time of writing this you can earn 8x miles per dollar spent with Gopuff which means you'd also earn 8x Loyalty Points towards status. This is separate to – but stackable with – the SimplyMiles offer.
Another option is RetailMeNot as they're currently offering 20% cashback on up $250 of spend with Gopuff. A potentially better option – depending on how much you'll be spending – is TopCashback which is giving $21 cashback for new customers or $8.40 for existing members. If you're a new Gopuff user, you'd need to spend $105 or more to make it worth choosing RetailMeNot over TopCashback.
4) Drop
Drop is an app that works as both a shopping portal and a card-linked offer program. At the time of writing this, they're offering new customers 12,000 points (worth $12 towards gift cards) when spending $20 or more with Gopuff and paying with a linked card.
As far as I'm aware, Drop doesn't use RCLON (Rakuten Card-Linked Offer Network) which is what's used by SimplyMiles, so these two card-linked programs should stack without any issues.
If you're new to Drop, here are our referral links. You'll earn 5,000 points (worth $5) when signing up and using any Shop offer (it seems like the card-linked Gopuff offer is eligible, but I'm not 100% certain), while we'll receive 10,000 points (worth $10) at the time of publishing this.
5) Fetch Rewards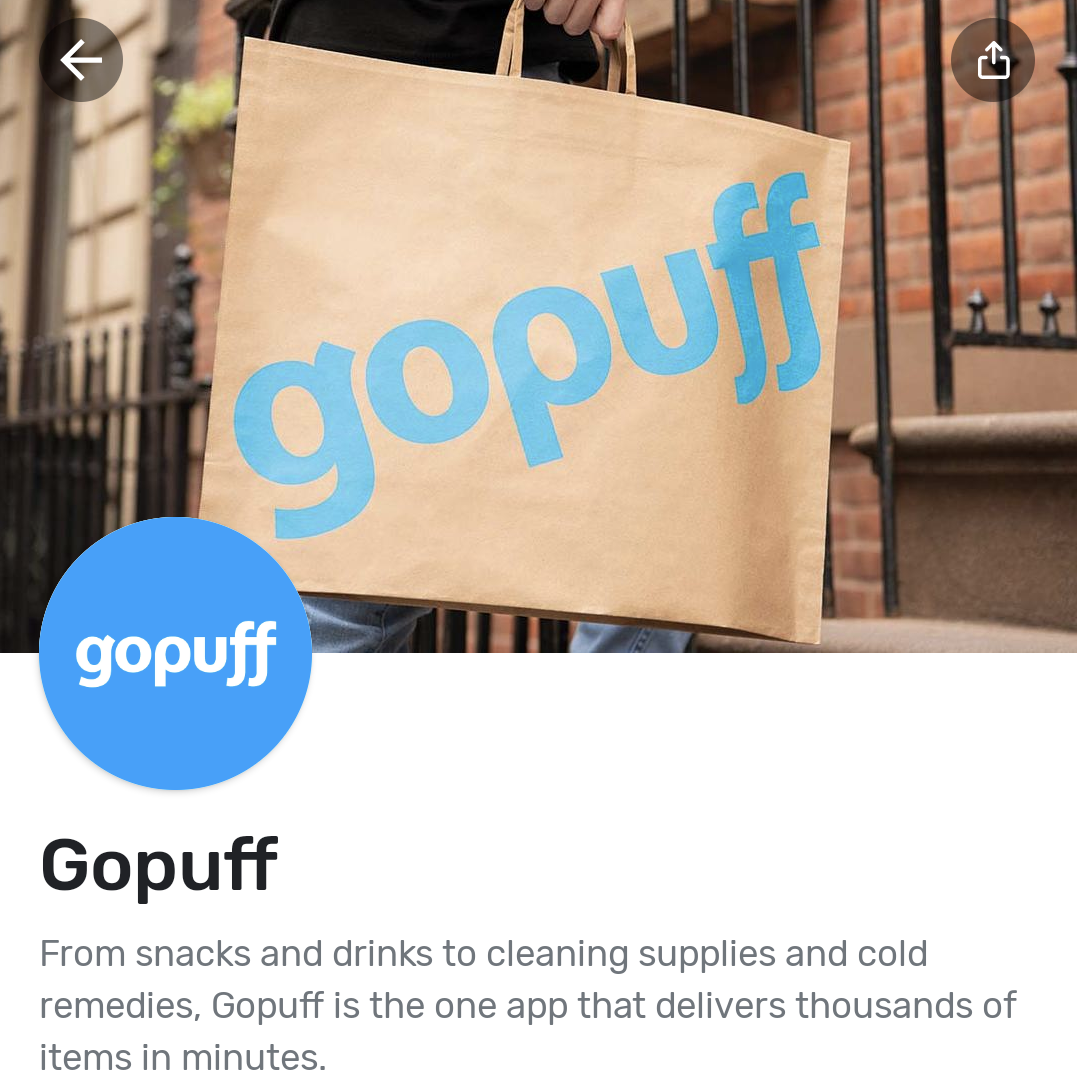 Fetch Rewards is a receipt-scanning app that's somewhat similar to Ibotta, but doesn't tend to have anywhere near as many offers as Ibotta does.
When it comes to Gopuff though, Ibotta doesn't seem to accept receipts from there whereas Fetch Rewards does. Fetch offers points (redeemable for gift cards) when buying a large number of eligible brands, plus they often have offers giving x number of bonus points when scanning any receipt.
If you're new to Fetch, here's my referral link – my referral code is D2CA8 if needed. At the time of publishing this, you'll earn 2,000 bonus points (worth $2) the first time you scan a receipt, while I'll earn 4,000 bonus points ($4).
Question
Those are the fipple stackable elements that can make for a nicely rewarding Gopuff purchase, but are there any other ways to stack purchases from Gopuff that you're aware of? Let us know in the comments below.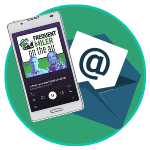 Want to learn more about miles and points?
Subscribe to email updates
 or check out 
our podcast
 on your favorite podcast platform.