Update: Offers discussed within this post were accurate at the time of writing but have long since expired. See our Best Offers page for current offer information.
In the past 6 months, I've earned over 1 million points and miles.  No, I haven't signed up for dozens of credit cards.  Here is how I earned the points and miles:
Credit card sign-up bonuses (only 2!)
Credit card spend
Shopping portal points
Mega promotions
Discounted points
Staying and flying
The numbers below are rounded to the nearest thousand points.
Credit Card Signup Bonuses: 160K
While I'm about to sign up for a few more cards, so far this year I've signed up for only two cards:
First, I received a 100K targeted offer for the American Express Business Platinum card.  This card does come with a hefty $450 annual fee, but the card's perks make up for that.  In addition to airline lounge access, free Global Entry, and other perks, this card gives $200 per calendar year towards airline fees (for a single selected airline).  Since I got this card in March, I can get back $200 this year and $200 next year before canceling the card in March 2013.
Second, a 60K Chase Ink Bold signup offer appeared briefly in April.  I jumped on that offer and got my application in before it was shut down.  My application was actually denied at first since I had applied for the old version of the Ink Bold less than 6 months prior, but a second call to the reconsideration line was a success.
Credit Card Spend: 135K
In the post "Mileage running, from home" I described my goal to put $110,000 of spend on my two Delta cards in order to maintain high level elite status.  So far, I've spent $56K and I've qualified for the first high spend bonus (15K) on my Delta Reserve card.  I'm close, but haven't yet qualified for the first spend bonus on the Delta Platinum card.  Altogether, with base spend, some 2X spend on Delta flights, and the Reserve's high spend bonus, I've earned approximately 73K Delta miles.
Another major source of points is spend I've put on my Ink Bold card.  The Ink Bold gives 5 points per dollar for phone, cable, and office supplies.  I pay all such bills with the Ink Bold, and I regularly buy gift cards and Vanilla Reload cards at office supply stores so as to indirectly earn 5X for all purchases made with those products.  For details, see "One card to rule them all."  I've held the Ink bold card for almost 3 months now and I've earned approximately 50K Ultimate Rewards points through spend.
In order to qualify for the Amex Platinum 100K sign-up offer, I had to spend $10K on that card, so I also earned 10K Membership Rewards points.
I've earned little bits of points from other cards that I've used off and on.  The biggest of these is the Sapphire Preferred in which I've earned 2K Ultimate Rewards points.
Shopping portal points: 274K
So far this year, I've taken advantage of two shopping portal mega-offers: Nordstrom 36X through the British Airways shopping portal, and Sears 15X through the Southwest Airlines Rapid Rewards Shopping portal.  See "Weekend Update" and "Sears 15X: Frequent Miler's almost final results for details.  Only half of my Southwest points have moved from pending to available so far, but I'll assume that the rest will post soon.  In total, these two shopping sprees led to a combined 269K points. Additionally, I've earned 5K points through the Ultimate Rewards Mall.
Mega promos: 150K
Every now and then a hotel or airline offers a huge promotion that is too good to pass up.  The biggest so far this year has been the Club Carlson variations on the "buy one, get one" promotions.  Basically, these promotions were setup to give 44,000 or 50,000 bonus points (depending on the hotel brand) to people who first registered for the promotion and then stayed a night in a corresponding hotel.  This is so lucrative that I've gone out of my way to qualify for these bonuses.  While my family as a whole has earned much more than this, I personally have earned approximately 150K Club Carlson points from these promotions this year (see "When 138000 points is not enough").  Now I'm trying to figure out how to qualify for the new, but more elusive, Park Plaza promotion.
Discounted points: 341K
In April and May, there were a series of "Daily Getaway" promotions.  Many of these promotions made it possible to buy points and miles at a steep discount.  Generally, these discounts are hard to get because there are very few available compared to the huge number of people who try to get them.  With a great deal of persistence, though, I was able to score several good deals and earn 5X Ultimate Rewards points in the process!  See "Daily Getaways 5X" and "Maximize your Daily Getaways" for details.  Here is what I bought:
Wyndham Rewards points: 76K
Hilton HHonors points: 250K
Hertz points: 15K
Staying and flying
Hotel and airline loyalty programs are designed to encourage people to come back often – to pay for stays and flights with them instead of with competitors.  Ironically, I've earned so few points from regular hotel stays and flights this year that it's hardly worth counting.  I guess I'm a disloyal opportunist.  C'est la vie.
Add it up
While I have earned points and miles here and there in other ways, the above categories are where I raked in the most.  Here are the totals:
Credit card sign-up bonuses: 160K
Credit card spend: 135K
Shopping portal points: 274K
Mega promotions: 150K
Discounted points: 341K
Total: 1,060,000 points and miles
At what cost?
Unfortunately, I haven't done a great job of keeping track of the costs associated with earning all of these points.  If I was concerned only with saving money, I would have kept better track of things to see if it's all really worth it.  Will I do better financially using purchased hotel points, for example, instead of using Priceline?  Maybe, maybe not.  For me, though, the benefit of all of these points and miles are two-fold: First, travel booked with points and miles are usually fully (or mostly) refundable.  This gives me freedom to book travel speculatively and not have to worry about what happens if plans change.  To me, this freedom and stress-reduction is worth a lot.  Secondly, I can (and do) book much more luxurious travel than I would have otherwise.  I enjoy flying business and first class instead of coach!  I enjoy staying in luxury hotels instead of Holiday Inns!  So, is it worth it?  To me, yes, without a doubt.
And you?
This post isn't intended to be advice about what you should or should not do to earn points and miles.  Everyone has there own tolerance for cost and risk associated with getting points.  Many will look at what I did and shake their head at how crazy it is, while a smaller group will laugh at how few points I earned compared to the haul they have raked in.  Some will question why I haven't done more with credit card signups this year since that is such an easy path to free points.  The answer to that is simply that I wanted to focus primarily on creative point earning strategies that could help readers.  Credit card signups are great (and I will be doing more very soon), but there's not much I can add to that story over what has been well covered elsewhere.
How are you doing with your point and mile accumulation this year?  Did you beat my total?  Comment below.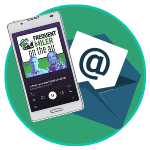 Want to learn more about miles and points?
Subscribe to email updates
 or check out 
our podcast
 on your favorite podcast platform.