With Amex currently offering a 30% transfer bonus from Membership Rewards to Virgin Atlantic, I realized that it was well past time to update this post for 2022.  Virgin Atlantic points continue to be the best option for booking Delta One business class flights between the U.S. and Europe.  Fly one-way nonstop business class for only 50,000 points!  When a 30% transfer bonus is available, the same flight will cost you only 39,000 transferable points!
This post has been updated with an embedded link to our new video tutorial, improved step-by-step written instructions, details about how to switch search results from the default one-week view to 5 week calendar view, and new solutions for VirginAtlantic.com bug workarounds.
For select routes, one of the best ways to book Delta flights is with Virgin Atlantic points. On some routes, Virgin Atlantic charges fewer points than Delta for the same Delta flights.  Sometimes the difference can be extreme.  For example, Delta might require over 300,000 miles for the same flight that Virgin Atlantic would charge 50,000 points.
Virgin Atlantic also has low award change and cancellation fees. Virgin Atlantic charges only $50 per passenger.  Even better, on awards that incur less than $50 in taxes and fees to book, you'll lose those fees, but you won't have to pay $50 to cancel and get your points back.  It's worth noting, though, that this is no longer a big advantage over booking with Delta miles.  Delta now waives award and cancellation fees for flights originating in North America.  When booking flights originating elsewhere, though, Virgin Atlantic's low change and cancellation fees are still an advantage.
Virgin Atlantic points are super easy to get.  For example, you can sign up for the Virgin Atlantic credit card (which often has a 65K welcome bonus) and then average more than 2 cents per dollar on spend with that card.  Also, points transfer 1 to 1 from most major transferable points programs:
Rewards Program
Amex Transfer Ratio
(and transfer time)
Chase Transfer Ratio
(and transfer time)
Citi Transfer Ratio
(and transfer time)
Marriott Transfer Ratio
(and transfer time)
Capital One Transfer Ratio
(and transfer time)
Bilt Transfer Ratio
(and transfer time)
Virgin Atlantic Flying Club
1 to 1 (Instant)
1 to 1 (Instant)
1 to 1 (Instant)
60K to 25K (1 to 2 days)
1 to 1 (Unknown)
1 to 1 (~1 Minute)
Even better, transfer bonuses are common.  The following display shows current transfer bonuses, if any:
7 things you need to know
Search and book online: Most itineraries can be booked online at virginatlantic.com.
Book nonstop Delta flights: Virgin Atlantic charges separately for every leg of the trip. When multiple legs are required, it is often cheaper to book the same flights with Delta miles.
Watch out for the 21 day blockade.  For domestic flights within 21 days of departure, Delta often blocks awards from partners such as Virgin Atlantic.  This means that it may not be possible to book the flight you want if the departure date is within 21 days.
Mind the bugs: The Virgin Atlantic website is buggy, but there are easy workarounds detailed later in this post.
Virgin Atlantic provides support via Twitter:  If you're having trouble getting someone on the phone to help with a problem, try using Twitter to send Direct Messages to @VirginAtlantic.  When attempts to finalize award bookings online resulted in errors, I was able to get the awards booked through the Twitter team.  If they tell you something like "I am sorry for any inconvenience. Due to Brexit we are limited and cannot sell any flights which do not fly via the UK," make sure to reiterate that you're not looking to buy a ticket, but that you want to use Virgin Atlantic points to book an award flight.
Instant point transfers: Point transfers from most transferable points programs (Amex, Chase, Citi, etc.) to Virgin Atlantic are usually instantaneous.  This is great because you can find available award space before transferring points and then transfer and book the award with little risk of someone else swooping in to book the same flights.
Book Virgin Atlantic flights with Air France or Delta miles: Just as it is often much cheaper to book Delta flights with Virgin Atlantic points, it is often cheaper to book Virgin Atlantic flights with Air France or Delta miles.
Award prices
Virgin Atlantic has published comprehensive award charts for Delta flights (found here).  There are three separate award charts: US to UK, US to Europe, and all other routes.  Virgin Atlantic also lists pricing for lap infants.
US to UK Award Chart
The following are one-way non-stop award prices for Delta flights between the United States and the United Kingdom.  Note that while award prices are competitive, taxes on Delta One (business class) flights are extremely high.  I've consistently seen over $700 in fees one-way for these flights.  That's crazy.  The sweet spot here is flying standard season main cabin for only 15K to 20K points plus ~$150 in fees one-way.
US to Europe Award Chart
The following are one-way non-stop award prices for Delta flights between the United States and Europe (excluding United Kingdom).  Unlike flights to the United Kingdom, taxes and fees are nearly nonexistent for flights originating in the US.  You will pay a few hundred dollars in fees, though for flights originating in Europe.
Gotta love the simplicity of this chart!
All Other Nonstop Flights Award Chart
Award pricing for all other routes is based on the distance flown.  Very short flights are cheap, but very long flights are (in my opinion) unreasonably expensive for flying Delta One or First Class.
Sadly, if your flight includes multiple segments, each segment is priced separately.
Lap Infant Award Chart
Infants under two who do not require their own seat at the time of travel can be added with the following award prices:
Step by Step Guide
The best way to learn how to find and book Delta awards using Virgin Atlantic miles is by watching the following video.  If you prefer to read instructions, skip the video and read below.
Here's how to book Delta flights with Virgin Atlantic points:
Enter your search criteria
Browse to virginatlantic.com and enter your origin and destination airports; select "round trip" or "one way" (I recommend booking one-way awards); select your travel dates, and the number of passengers.
Set advanced search criteria
Click the "Advanced search" link, then select "Points" under "Show Price in"  Then choose whether to search for Economy or Upper Class seats.  If you want to fly Delta first class or Delta One (AKA "business class"), select "Upper Class."  Always click "Show flexible dates" to increase the chances of finding available awards.  When ready, press the red circle with arrow to start the search.
Search one week at a time
By default, Virgin Atlantic's website will search one week at a time: from three days before the date you picked to three days after.  If for the full 7 days Virgin Atlantic couldn't find award space on any route in your selected class of service (e.g. Economy or Upper Class), it will then show you an error:
The trick then is to edit your search criteria for one week later and try again.  Keep repeating until you get results, even if it's not the results you want.  For example, I searched one week at a time for Detroit to Paris Upper Class until I got this:
I knew that the above results were not exactly what I was looking for.  If I had found nonstop Delta One flights, they would have cost 50K points each and only $5.60 in fees.
Switch to 5-week view
If your week-by-week search doesn't immediately reveal useful results, it's very helpful to switch to the full 5 week calendar view.  Unfortunately, Virgin Atlantic has taken away the button for viewing the 5-week calendar.  Fortunately, I found an easy hack to switch to this view:
When viewing a single week of results, click on your browser's address bar to see the full URL.
Find the words "flexible-dates" and change it to "flexible-calendar"
Press enter
Now you'll see 5 weeks at a time and can click left or right to go back or forth a full month a time:
By clicking the red arrow (>) on the right, I searched the next month and found several days with awards available for 50K points plus $5.60 in fees.  This means that these are one-way Delta One non-stop flights from Detroit to Paris:
Select and book your flight
Once you find a date that has award availability, click the link within that date and press "Continue" to see available flights for that day.  Here's an example showing an option to fly nonstop to Paris or to fly to Paris with a short layover in Amsterdam:
To book the flight, simply click on the award price next to the flight you want.  For example, if you want the nonstop flight in the example above you would click "50,000". This will then lead you through a straightforward checkout process.
To learn more about the flight (or flights) before booking, click "Details".  This shows you the specific flight number, aircraft, and more.  And to see available seats and seat configurations for a flight, click "Seats."
As you can see above, the nonstop flight I found offers old-style reverse herringbone Delta One seats.  If you were really hoping for a Delta One Suite with a privacy door, you'll have to look for another flight.
Optionally add your Delta number
If you have elite status with Delta, you may want to add your Delta account number to the reservation:
After you receive an email confirmation of your booking:
Log into your Delta account on Delta.com
Go to: My Trips… Find My Trips
Use the Virgin Atlantic confirmation number to find the flight
Next, you can modify the flight details, remove the Virgin Atlantic frequent flyer number, and then add your Delta account number
Now the flight will appear under "My Trips" on Delta.com
Dealing with bugs and limitations
Pay with Points is grayed out
If the website only lets you choose to show price in "Money" and not "Points," the workaround is to temporarily change to a multi-city search, pick "Points" and then return to a one-way or round-trip search.
Destination doesn't auto-complete
When entering your search criteria and you click on the destination box, a pop-up box opens to allow you to type the name of the airport you're looking for.  With some airports, like London, a scrolling list of suggested auto-completions will pop-up.  Often, though, nothing like that will appear.  If that happens to you, you have a few options:
Click "Full Airport List" and look for the airport that way.
Type the destination into the departure airport text box and then copy and paste it into the destination box.
Simply type the three letter airport code into the destination box and then press the X to close the dialog box.  This is my favorite option since it's so quick and easy.
Airport not found
Some foreign airports aren't loaded into the Virgin Atlantic system. If you want to book flights to one of these airports, it can't be done online.  I recommend first finding award space and then contacting Virgin Atlantic to book it:
Find Award Space
Air France's website can be used to search for Delta award space.  You need an Air France Flying Blue account to search for awards.  And note that the Air France award availability calendar does not work for Delta flights.  You need instead to search for Delta awards on specific dates.  If you find award availability through Air France on Delta flights, ignore the award price that Air France wants to charge.  Virgin Atlantic has different award pricing for the same flights.  The key is that if Air France can see the award space on Delta flights, then Virgin Atlantic should be able to also.
Error when finalizing award booking
Sometimes after going through all of the steps of booking an award, including entering your credit card info to pay the taxes and fees, the system craps out with an error like this one:
Sorry, there are no longer seats available on your chosen flight. Please try another search.#100503A.
In my experience with this error, the award seats were still available, but no matter how many times I tried to book online, with different browsers, or with the mobile app, I got the same error.  The solution was to send a direct message to Virgin Atlantic via Twitter.
I sent a direct message on Twitter to @VirginAtlantic to explain the problem. It took slightly over 3 hours for a live person to get back to me on Twitter (their bot is quite chatty though), and another 7 hours to get the award booked, but they did it! And, I could go about my business doing other stuff without having to keep an ear to my phone (or an earbud in my ear).
To finalize the booking through Twitter, the Twitter team emailed me a link to a website where I entered my credit card info to pay taxes and fees ($56 USD per person in this case).
Note: If they tell you something like "I am sorry for any inconvenience. Due to Brexit we are limited and cannot sell any flights which do not fly via the UK," make sure to reiterate that you're not looking to buy a ticket, but that you want to use Virgin Atlantic points to book an award flight.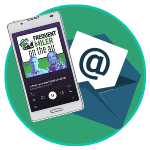 Want to learn more about miles and points?
Subscribe to email updates
 or check out 
our podcast
 on your favorite podcast platform.