Lost in the excitement about airlines eliminating change fees was the announcement from American Airlines that their elites will no longer be punished while flying Basic Economy.  Later "this fall," those with AA elite status flying basic economy will enjoy priority boarding, upgrades, elite seat privileges (main cabin preferred and main cabin extra), and free same day confirmed changes (Platinum Pro and Executive Platinum).  The downside is that, starting Jan 1, basic economy tickets will no longer earn elite qualifying dollars, miles or segments toward future status.
American Airlines' changes mean that you can enjoy elite benefits when flying basic economy, but you can't earn elite status from those flights.  What if Delta and United copy AA's approach?  In that case, with the big three, it will be more valuable than ever to earn status without flying.  That way, you can buy those dirt-cheap basic economy tickets while enjoying your elite perks.  Here's a quick round-up of the best ways to earn airline status without flying…
AA: Earn Status Without Flying
Summary: Earn Hyatt elite status, then challenge or match to AA status
Historically, AA has informally offered paid status challenges.  By "informally" I mean that it was necessary to reach out to AA to request a challenge and then you'd be given an offer.  Typically it would cost somewhere in the $100 to $250 range to get free status (Gold or Platinum) for 90 days.  Then, during that time if you meet the challenge requirements, you keep that status longer.  The trick is to make sure to time things so that you complete the challenge after June 15th so that your status will last for the rest of the current year and all of the next.
AA has also sporadically offered free challenges to their members (like the one pictured above).  More recently, AA has partnered with Hyatt and has offered generous status challenges and matches to Hyatt elite members.
Unofficially, many top-tier Hyatt Globalist members were offered no-strings-attached top tier AA Executive Platinum status at the end of 2019 or beginning of 2020. There's no guarantee that this will happen again, but since I recently earned Hyatt Globalist status, I'm certainly hoping it will!
Officially, Hyatt Explorist and Globalist elites can sign up for free for challenges that offer status for 90 days (or longer if you complete the challenge).  You must first link your Hyatt and AA accounts to be eligible.
The easiest way to earn Hyatt elite status (other than staying often at Hyatt hotels) is with the World of Hyatt credit card.  The card offers 5 elite nights every year plus you'll earn 2 more elite nights with every $5K of spend.  Here are the annual requirements for each meaningful level of status:
World of Hyatt Explorist: 30 elite nights (or 50K base points or  10 meetings)
World of Hyatt Globalist: 60 elite nights (or 100K base points or  20 meetings)
For details about earning Hyatt status through credit card spend, please see: Manufacturing Hyatt Globalist Status.
Also note that keeping Explorist status after you earn it can be ridiculously easy if Hyatt's partnership with MLife continues as it has in the past.  In the past several years, it has been possible to match Explorist status to MGM MLife Gold, then once your Explorist status expired, you've been able to match your MLife Gold status back to Explorist.  Then, when your MLife Gold status expired, you would match again.  And so on.  See this post for a recent example.  There's no guarantee that this status merry-go-round will last indefinitely though.
Delta: Earn Status Without Flying
Summary: Spend big on Delta Platinum and/or Delta Reserve credit cards

With Delta, it's possible to earn elite status entirely through credit card spend.  In fact, my wife and I have been doing this for years to earn high level Delta status!  For full details, please see: How to earn Delta elite status through credit card spend.
United: Earn Status Without Flying
Summary: Marriott Bonvoy Titanium status gives you free United Premier Silver status

Thanks to United's partnership with Marriott, Marriott Bonvoy Titanium and Ambassador elite members can register to get free United Premier Silver status.  See details in our Marriott Bonvoy Complete Guide.
Titanium status requires earning 75 elite nights per year.  You can almost cut that requirement in half by getting both a consumer and business Marriott card.  Each offers 15 elite nights per year, so you can start each year with 30 elite nights (but note that multiple consumer or multiple business cards won't give you more nights).  More shortcuts to Marriott elite status can be found in our Marriott Bonvoy Complete Guide.
Conclusion
If other airlines follow AA's lead, elite status will be more valuable than ever when flying basic economy.  And, at the same time, earning status through means other than flying will be ideal since basic economy won't help you earn that status.  As you can see above, each of the major programs offer paths to elite status without flying.  Personally, I'm doing all three.  I've spent my way to Hyatt Globalist status with the World of Hyatt card and I'm hoping to be offered AA Executive Platinum status at the end of the year.  Every year I spend my way to Delta Diamond status.  And, for the past few years at least, I've earned Marriott Titanium status (75 night status) through various shortcuts to elite status.  This has given me free United Premier Silver status.
To-date I've avoided booking basic economy flights despite the price often being much lower than regular economy.  In the future, if everyone copies AA, I may be less hesitant since I'll then save money and enjoy elite perks while flying.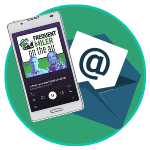 Want to learn more about miles and points?
Subscribe to email updates
 or check out 
our podcast
 on your favorite podcast platform.