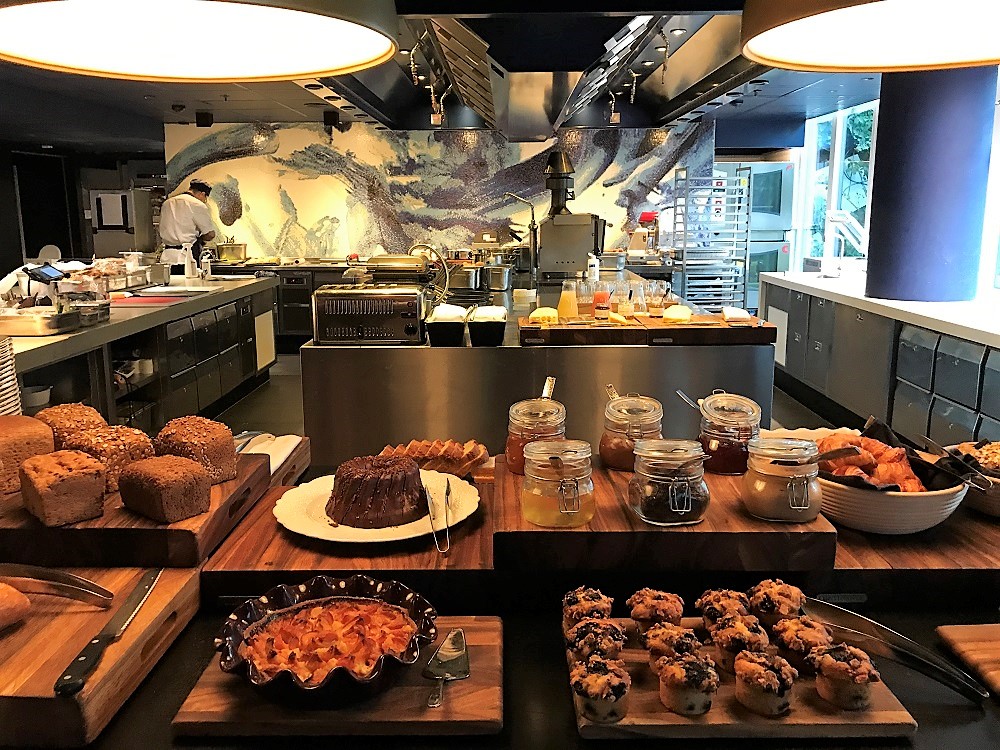 In my opinion, Hyatt offers the best top-tier elite perks of any hotel chain.  Hyatt also arguably offers the best redemption options of any major chain thanks to having a reasonably priced award chart and the ability to book upgrades such as as club access, suites, and premium suites with points.  The only area where other chains have a big advantage is with the number of hotels available: Hyatt is tiny compared to Marriott, Hilton, Wyndham, and IHG.  That said, I'm most interested in using my points at desirable high-end properties.  And, on that score, Hyatt has been expanding aggressively with their Two Roads Hospitality acquisition (with Alila, Destination, Joie de Vivre, Thompson and Tommie brands) and their partnership with SLH (Small Luxury Hotels of the World).  Counting SLH properties, I'd guess that Hyatt now has nearly as many aspirational properties as Marriott and more than the other chains.
Despite the recent announcement that Hyatt will add peak and off-peak pricing in March 2020, World of Hyatt continues to be my favorite hotel rewards program.  The one gripe I have is that mid-tier Explorist status doesn't offer much.  Don't get me wrong, I'm happy to get it each year for free (thanks to the Hyatt/MLife status merry-go-round), but there's really nothing there benefit-wise to get excited about.  Top-tier Globalist status, on the other hand, is exciting…
Top tier Globalist elites get free upgrades including standard suites, waived resort fees on paid nights (resort fees are waived on award nights for all members), free breakfast or club access, free parking on award nights, and 4pm late checkout.  Additionally, on your way towards earning the required 60 elite nights per year to get and keep Globalist status, you'll earn 1 category 1-4 free night and 2 club access awards at 30 elite nights, a choice of perks at 40 nights (5,000 points, $100 Hyatt gift card, or 10K point discount on a FIND experience), 2 suite upgrade awards at 50 nights, and several great perks at 60 nights: 1 category 1-7 free night, 2 suite upgrade awards, and an assigned My Hyatt Concierge.
Each suite upgrade award allows you to upgrade an entire stay, up to 7 nights, as long as a standard suite is available.  Even better, upgrades can be confirmed at the time of booking.  And when you show up to check into your suite, your Globalist status is likely to lead to an upgrade to an even better suite.  Of course, depending upon the hotel, perks like free parking, free breakfast or club access, and waived resort fees can be huge.
Given all of the above, I'd love to have Globalist status.  The problem is that earning the required 60 nights isn't easy or cheap.  And the irony is that it's possible to get many of the same perks without earning that status.  You just need a friend who has it (see: How to get top-tier Hyatt elite benefits without status).  Due to the high hurdle to getting top-tier status, and the low-bar to getting many of the same benefits through a friend, I haven't reached top tier status in the past few years.  And, up until now, I don't think I've missed much.
I've changed my mind for 2020.  I now want to go for Globalist status.  Part of the reason is that I expect to have quite a few Hyatt and SLH stays in 2020, so it should be easier than usual to get to 60 nights.  Plus, I want to be in position just in case Hyatt's partnership with American Airlines bears fruit again next year.  This month, some Hyatt Globalists have reported that they've been matched to American Airlines Executive Platinum status!  That's huge.  If nothing else, the ability to change and cancel AA awards for free is a huge perk.  As far as I know, only a small subset of Globalists have been given this match, so it's far from guaranteed, but I am disappointed that I missed out on the chance of getting it this month.  Maybe they'll do something similar next year.
Manufacturing Hyatt Globalist Status
The normal way to earn Globalist status is to spend at least 60 nights per year at Hyatt hotels (and with partner properties such as SLH and MGM).  There are, however, alternatives…
Options to jump all the way to Globalist without 60 nights:
Fast track challenge: Hyatt sometimes targets people or companies with a challenge to get to Globalist status faster.  Early in 2019, for example, employees of targeted companies could sign up and earn Globalist status by completing 20 nights in 90 days.
American Airlines Concierge Key: American Airlines' top elite members can simply link their AA and Hyatt accounts to get Globalist status.
20 meetings: You can earn Globalist status by holding 20 meetings or events at Hyatt properties.  Qualifying meetings must include either 10 paid guest room nights, or a hotel-catered meeting or event space.
100,000 base points: Since you earn 5 base points per dollar for hotel charges, this is essentially the same as requiring $20K Hyatt spend within a year to earn Globalist status.
The above options are "all or nothing".  If you make progress on one of them but you don't get Globalist status, the progress you did make doesn't add to your elite nights.  So, I expect that most people will want to earn status through nights.
Options to earn additional nights:
World of Hyatt credit card: The World of Hyatt credit card from Chase offers additional elite nights both for having the card and for card spend:

Get 5 elite nights every year automatically
Free category 1-4 night every year upon renewal (this adds another elite night when you use the certificate)
Earn 2 elite nights for every $5,000 spend
Earn 1 free Cat 1-4 night certificate after $15K spend in your cardmember year (this adds another elite night when you use the certificate)

Mattress Runs: Another way to earn additional elite nights is to check into Hyatt/SLH/MGM hotels just to earn elite nights:

Paid mattress run: Pay the cheapest rate you can find when booked directly through Hyatt.  On these stays you'll also earn points from the stay.
Award mattress run: Book the cheapest award nights you can find (Beginning March 2020, award nights start at 3,500 points off-peak, 5,000 points standard)

Promotions: Hyatt sometimes runs promotions to earn, for example, double elite nights at certain properties.
World of Hyatt Card vs. Cash Back cards
It occurred to me recently that earning elite nights through Hyatt credit card spend might not be the best option.  I wondered if it would be better to earn cash back on a high-earning cash back card and then use that cash back to pay for cheap mattress runs?
At first blush, I thought I was on to something with the cash back option.  For example, consider the Bank of America Premium Rewards card which earns a minimum of 2.62% cash back everywhere if you have Platinum Honors status with Bank of America's Preferred Rewards program (details here).  With the Hyatt card, you earn 2 elite nights with $5,000 spend.  With the Premium Rewards card with Platinum Honors, you would earn $131 cash back for the same $5,000 spend.  In some markets, it would be reasonably easy to use $131 to purchase two nights at a low-end Hyatt.  So, other than the work involved in booking the stay and checking into the hotel, both options would result in 2 elite nights.
The problem with that line of thinking is that it ignores the fact that the World of Hyatt card spend also earns points.  With $5,000 spend, you would earn a minimum of 5,000 points.  That's enough for a one night stay in a category 1 hotel at standard rates.  Even better, you would have 1,500 points left over at a category 1 hotel at the 3,500 point off-peak rate.  Then, if you go up to $15,000 spend, the Hyatt credit card offers a free night certificate.  Once you use that, that results in another elite night.
The cash back option does have one thing going for it: you'll earn points from your cash stays.  Let's say you have Explorist status at the time of your stay.  In that case, you'll earn a total of 6 points per dollar.  With $131 worth of hotel stays, you would earn nearly 786 points (you don't earn points on the tax & fees portion of your paid stay).  That's not nearly enough for another elite night, but you might do much better when Hyatt runs point promos.
I calculated that I would have to find $40 hotel nights in order to earn as many nights per dollar of spend as one could earn with the World of Hyatt card.  $40 or cheaper rooms are probably easy to find in third world countries, but not at all easy in the US.  And that $40 benchmark doesn't even factor in the other ways the Hyatt card helps with elite nights: automatic 5 elite nights per year; a free night certificate at $15,000 spend, and an annual free night upon renewal.
Conclusion: For most people, the World of Hyatt card is far better than cash back cards for manufacturing Hyatt elite nights.  Those who spend considerable time in places with very cheap Hyatt hotels (less than $40 per night) might do better with cash back.
World of Hyatt Card vs. Ink Business Cash
Another way to earn elite nights through credit card spend is indirect, to say the least:
Use Chase Ink Business Cash (or Ink Plus) card to buy Visa gift cards at office supply stores.  Earn 5X rewards.
Move points from the Ink Business Cash card to a premium Ultimate Rewards card (Sapphire Reserve, Sapphire Preferred, Ink Business Preferred, Ink Plus)
Transfer points from the premium card to Hyatt
Use points to book 3,500 per night rooms.
With the above process, $5,000 spend results in 25,000 points.  25,000 points can be used to book 5 nights at standard or 7 nights at off-peak category 1 hotels!  Compared to the World of Hyatt card that can earn up to 3 elite nights with $5K spend, that's awesome.
On the other hand, Visa gift cards bought at office supply stores usually have high fees.  Suppose you buy $300 Visa gift cards at Staples.com, for example.  Each $300 card has a $8.95 fee.  So, your $5,000 in 5X spend will also incur about $150 in fees.  If you were willing to throw away $150 per $5,000 of spend, then with the Hyatt card approach, you could add a couple more elite nights by booking $75 per night paid stays.  Once you consider the fees, the Ink card approach is still ahead, but not by leaps and bounds.  That said, Staples and Office Max frequently run deals for fee-free (or nearly fee-free) Visa/Mastercard gift cards.  If you take advantage of these deals then the Ink Cash has a huge advantage in terms of the number of elite nights you can earn per dollar of spend.
The biggest knock against the Ink Business Cash approach is that it requires far more work.  You would need to watch for office supply gift card deals, hit up those stores often, use or liquidate huge numbers of gift cards, transfer points to Hyatt, book off-peak category 1 nights with points, and go to the hotel to check in.
My approach
Ideally, for long term I'd like to get the World of Hyatt credit card since it offers the easiest way to pad my elite nights towards Globalist status.  Right now, though, I'm still over 5/24 so I can't yet qualify for the card, but I will become eligible next year.  In the meantime, I'll keep booking real stays and occasionally ask Globalist friends to book those stays for me through the Guest of Honor program.  By the time I get the Hyatt card I'll have a better idea of how far short of Globalist status I'll be by the end of the year and can then set in place a plan for generating the necessary card spend to get me there.  I'll also keep my eye out for great promotions.  Sometimes Hyatt offers bonus points for stays.  If the deal is good enough, I may mattress run at the cheapest nearby Hyatt hotels either with points or cash.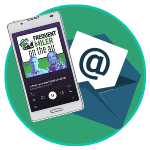 Want to learn more about miles and points?
Subscribe to email updates
 or check out 
our podcast
 on your favorite podcast platform.