When Drew and I visited Nepal this last month, our visit was bookended by Kathmandu where we arrived from India and departed for Dubai. Kathmandu is a vibrant and beautiful city with a dash of chaos that's definitely worth seeing. While we made sure to stay close to the sights in the tourist-favored Thamel district at the start of the trip, we decided to try out the Hyatt Regency Kathmandu for our last night before leaving Nepal.
Hyatt Regency Kathmandu Bottom Line Review
The property is gorgeous, and by that I mean both the grounds and the building itself. There is a lovely, green walking path surrounding the property and the building has intricate features fitting with Kathmandu's ornate temples downtown. This attention to detail continues into the beautiful lobby, but once in your room, everything inside feels a bit dated and worn in a once-luxurious kind of way. For instance there are nice hardwood floors and carved furnishings, but the rug is stained and the floor is scuffed – things that don't impact comfort but someone is sure to notice. If you ask me however, a slightly rundown room is a small price to pay for such a good deal, especially when the rest of the experience is nice, over all.
Points Price: Category 1

3.5-6.5K points per night for a standard room
5.5-8.5K points per night for a club room (what we booked.)
6.5-9.5K points per night for a standard suite
7-13K points per night for a premium suite

Cash Price: Mostly in the $140-$180 range for standard rooms and $190 – $220 for club rooms.
Points Value: Great points value!
Resort/Destination Fee: None.
Parking: Free Parking.
Turndown service: None.
Housekeeping: Daily housekeeping.
Internet: Free
Dining:

The Café: This is currently closed for renovations.
Rox Restaurant: Open from 7am – 10pm. This is where the breakfast buffet is, which I'll describe more below.
The Living Room: This is a sort of lobby bar area with light food and snacks. In lieu of a club lounge, (which was suspended for COVID), there is a "happy hour" benefit in this lobby area where Globalists can get a set menu of complimentary snacks and drinks.
The Terrace: This is a casual cafe area by the pool.

Spa: Club Oasis, open from 9 am to 8:30 pm. (I did not sample this.)
Fitness Room: I did not visit the gym to confirm whether or not the recent renovations are complete yet or not.
Hyatt Globalist Elite Benefits: 

Welcome Gift: Unfortunately the hotel didn't see our status on file ahead of time, so it's possible they would have had a welcome gift for us if they had, but as it was, they did not.
Suite Upgrade: We were upgraded from a standard club room to an executive club room.
Club Lounge: The private club lounge was suspended for COVID and has not reopened yet, so instead of a club lounge there is a "happy hour" benefit in the lobby restaurant "The Living Room". The happy hour includes a set menu of snacks and drinks. For our visit, this featured chicken or veggie sliders, potato croquettes, chicken nuggets, local beers and wine.
Free Breakfast: Free breakfast at the Rox Restaurant's breakfast buffet. (The buffet at Rox was supposedly suspended for COVID as well, but this is open again). Breakfast was a bit chaotic and maybe understaffed but to be fair, this could have been impacted by a private wedding they hosted on property that weekend. For instance we had to be very proactive about asking for coffee and table settings, and there were breakfast items I saw others eating that I still have no idea where they found them or how they ordered them.
4PM Late Checkout: We did not have opportunity to use this, but could have requested.
Free Parking: Yes

Would I stay again?  If I had a short layover where I didn't intend to sight-see at all, I'd certainly stay again. Otherwise I'd prefer being in the Thamel area.
Hyatt Regency Kathmandu Images and Captions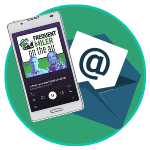 Want to learn more about miles and points?
Subscribe to email updates
 or check out 
our podcast
 on your favorite podcast platform.