Hyatt has the hands-down best top tier hotel elite status in the business. From suite upgrades that can be confirmed at the time of booking to free parking on award stays, free breakfast, waived resort fees on all stays and more, the Globalist level is a step beyond what is offered by competitors. And now Hyatt has lowered the bar for 2021, making it pretty conceivable for just about any loyalty program enthusiastic to make a run at it. Is it worth it to you? Should you mattress run 30 nights to get to 60 total — or should you be aiming for 50 nights or planning a simpler 15-night mattress run next year? On this week's Frequent Miler on the Air, we try to make sense of it all regarding this likely one-time-only opportunity that could have you reaping the rewards that you sew today into February 2023.
Subscribe to our podcast

We publish Frequent Miler on the Air each week in both video form (above) and as an audio podcast.  People love listening to the podcast while driving, working-out, etc.  Please check it out and subscribe (if we get enough people to subscribe, we might be able to earn some income from this someday. So far, the podcast is just a labor of love).
Our podcast is available on all popular podcast platforms, including:
You can also listen here in the browser:
This week at Frequent Miler
Hyatt sets the bar low
I expected to see programs reduce elite qualifications again next year. I did not expect to see Hyatt make the most valuable top tier status laughably easy to get. Wow!
This post is the natural extension of the post above. It is incredible how easy it will be to obtain Globalist status for all of 2021 and all of 2022 and a couple months of 2023. If I were single or my wife and I still didn't have children, I'd be happy with the 15-night path to Globalist status. Because I value the suite upgrades so highly, I'll still be completing my 30-night stay to get 60 total elite nights and all of the milestone rewards.
When everyone is elite, nobody is elite. Right? Many in the points & miles community have had that idea on their minds given how ridiculously easy it will be to pick up Hyatt Globalist status in the new year. However, in this post, Greg makes a strong case for why the influx that we expect will be a non-event. I totally agree.
Credit card news
The old Hyatt Visa card will soon get converted to a World of Hyatt credit card. Some readers have asked whether they should cancel the old Visa card now in order to earn the welcome bonus (and extra elite nights toward status next year!) by applying anew for the World of Hyatt card. The answer might surprise you.
We don't write much about store credit cards because most of them stink. But not all of them stink. This post makes the case for a few such cards that might be worth adding to your wallet. Unfortunately, the best of the bunch, the version of the Sears Mastercard that earns Thank You points is anything but simple to get. Still, Greg brought up a potential strategy in the post roast on this week's podcast.
Updated Resources
We've updated the complete guide with some recent developments. Keep in mind that MetaBank cards have been a problem in some instances, which is a good reminder to tread carefully and have a few backup plans.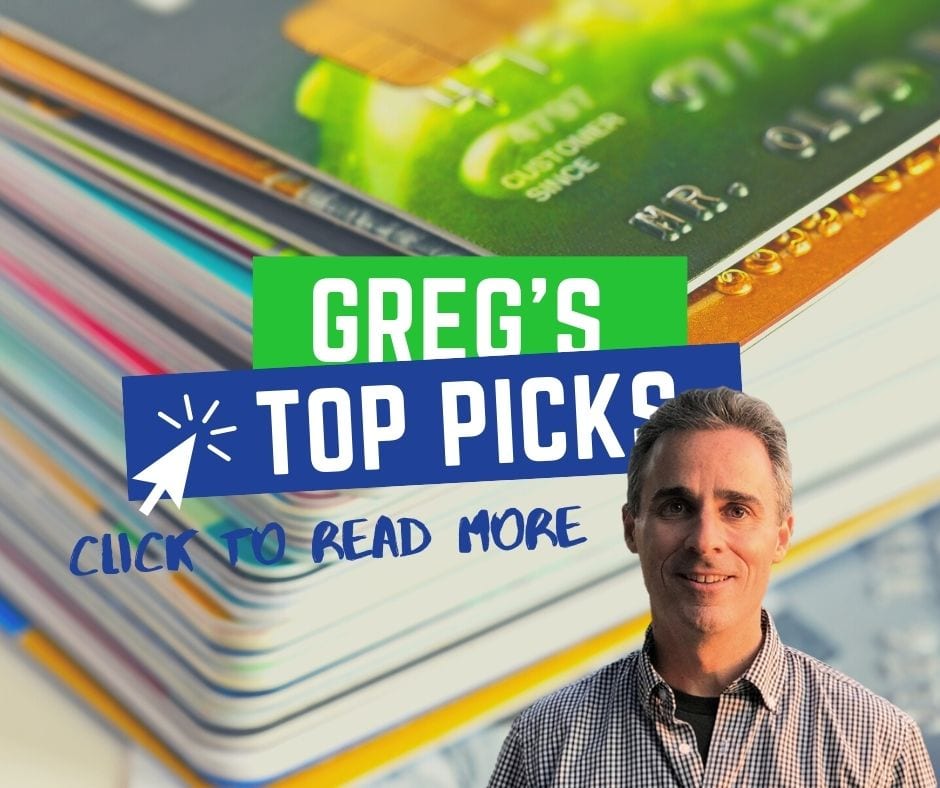 Changes this month include the addition of the Hyatt and Southwest credit cards in the "great" list. I'll actually argue against both choices: as we discuss in Frequent Miler on the Air, those eligible for a Chase card should consider the Ink cards first. Either the Ink Cash or Ink Plus include more points (which can be transferred to Hyatt 1:1!) and no annual fee. They nearly match the Southwest offer (again, with no annual fee!) with less spend. Both also offer more rewarding spending structures in ongoing years — though you do lose the chance to spend toward Hyatt elite status. Unless you anticipate a lot more early 2021 travel than I do, I furthermore don't think the timing is interesting for the Southwest Companion pass. My opinion: stick with cards in the "show-stopping" list for now.
The enhancements keep on coming — with this latest update, be sure to spend a few minutes calling Chase to see how much money they are willing to give you back just for calling and asking.
Loyalty programs
The year 2020 has been awful in so many ways. However, in this post, Greg shows that there are at least a few bright spots for frequent flyer program enthusiasts. In my opinion, the big key to all of this is that although I expect some of these changes to eventually be rolled back I completely agree with Greg that they likely won't be for a very long time indeed.
Most Marriott properties are off-peak yet again for bookings through December 14th for stays through February 28th. In most cases, I still don't think it's worth a mattress run unless you really intend to leverage free breakfast next year, but there are some who will surely disagree. If you're going to make a run at it, might as well make it at off-peak rates.
Miscellaneous
Confession time: I didn't read Greg's Cyber Monday post until Friday. I'm kind of disappointed about that, too: I didn't think about stacking a Citi card with 5% back or the Chase Marriott 10x offers with discounted Marriott gift cards. Truth be told, I don't need any more Marriott gift cards right now – I've got north of $1K thanks to a Capital One redemption and a recent Amex Offer and no plans to travel any time soon. Come to think of it, I'm glad I didn't see this: I didn't need to spend any money on that deal right now. See? Just like Greg says at the beginning of the post — don't get drawn in just because it's a deal.
---
That's it for this week at Frequent Miler. Be sure to check our this week's last chance deals.