Over the past 10 years or so, frequent flyer programs seemed to get worse and worse.  Awards became more expensive, fees increased, points earned for flying decreased, and elite status became harder to obtain.
Now, though, the momentum has shifted.  We're starting to see exciting positive changes from frequent flyer programs.  Here are the top 7 changes that make me optimistic about our frequent flyer future…
#1 Free award changes and cancellations
Most US-based airlines have announced the elimination of change fees for paid flights, usually within the United States and surrounding areas.  In some cases, this applies to award changes as well.  American Airlines has led the charge with the most frequent-flyer-friendly changes of all: AA has removed award change and redeposit fees altogether.  This is true for all awards, not just those in or near North America.  Plus, this applies to awards using AA miles to fly partners as well.
My take:  This is awesome.  AA's move makes their miles more valuable than before.  Now, all award tickets booked with AA miles are equivalent to fully refundable cash tickets.  That's huge.  We can now book awards when we spot good values even if we're not sure we'll end up using the tickets.  And we can do things like book one first class award seat when we find it in the hopes that a second first class award seat will open up later so that two can travel together. If the second seat never materializes, we can simply cancel that first award.  I'm hoping that other airlines will soon follow AA's lead.
See also: Airlines eliminate change fees: Quick reference chart
#2 Elimination of fuel surcharges
Fuel surcharges, AKA "carrier imposed surcharges", are the worst.  On paid tickets they hardly matter to consumers: they're baked into the price.  The problem is with award tickets.  In many cases, frequent flyer programs pass along those surcharges to customers booking awards.  When this happens, our "free tickets" are hardly free at all.  One of the worst offenders, for example, is Lufthansa. Lufthansa adds crazy high surcharges to most long distance flights.  As a result, when you book an award flying Lufthansa, you'll often pay both in frequent flyer points and in cash.  Sometimes the cash component is as much as it would have cost to buy the ticket outright!
There are two potential solutions to this problem: 1) airlines can stop charging surcharges for their flights; or 2) frequent flyer programs can stop passing along those surcharges to those booking awards.  We're starting to see more and more of both:
#3 Free or cheap stopovers
Ten years ago, AA, Delta, United, and US Airways (remember them?) all offered versions of free stopovers on award tickets.  This made it possible to put together amazing multi-stop itineraries with no extra cost.  Unfortunately, one by one those options disappeared.  To their credit, United at least kept a version of this with their Excursionist Perk awards but with far more restrictions than before.
Alaska Airlines, meanwhile, never stopped offering free stopovers.  They allow them even on one-way awards.  So, for example, you can use Alaska miles to book Cathay Pacific from the US to Australia or South Africa with a stopover along the way in Hong Kong for no extra cost.  There is considerable fear that Alaska will change this policy when they join the OneWorld alliance next year.  Let's hope not!
One reason for optimism is with Air Canada's recently revamped loyalty program called Aeroplan.  While they used to allow free stopovers on round-trip awards, they now have a more flexible option: add a stop-over on a one-way award for 5,000 points.  It's not free, but it's cheap.
My hope is that more frequent flyer programs will follow Air Canada's lead to allow stop-overs on all awards.  Of course I'd prefer that they don't charge extra at all, but if that's not an option, I think that adding on 5,000 points or so to the cost is reasonable.
#4 Cheaper awards
Year after year we've seen airline increase award prices.  Sometimes the changes are minor, but sometimes they're devastating.  When this happens, the value of the points you've earned suddenly plummets.
In a rare turn of events, Qatar recently went the other way and reduced their award prices!  Unfortunately, I don't think we'll see many other airlines reduce their fixed award prices (but I hope I'm wrong!).  However, many airlines now price awards dynamically.  While planes fly regularly with excess seat capacity, I expect that these airline programs with dynamic pricing will make their awards cheaper and cheaper.  We should also see more award sales.
#5 Family sharing
One common problem for families wanting to spend their airline points is that they may not have enough points in a single account to book an award.  Instead, points are spread out across family members.  And most frequent flyer programs charge way too much to move points from one person to another.  Fortunately, some programs now allow family members to pool their points together, for free.  Air Canada, British Airways, Emirates, Etihad, JetBlue, Lufthansa, and Virgin Australia are examples of programs that allow family sharing.  Some programs, such as Frontier and Virgin Atlantic, allow family pooling but only if at least one member of the family has elite status.  Others allow sharing points, but only if you have the airline's credit card (e.g. Hawaiian Airlines, Air France).
If just one of the big three US airlines (AA, Delta, United) starts allowing family sharing, I think it's inevitable that the others will follow.  Let's hope!
#6 Elite status tames basic economy
A few years ago airlines introduced the concept of "basic economy" tickets.  These are economy tickets with severe restrictions such as no allowed changes, no advanced seat assignments, no elite upgrades, and sometimes no carry-on luggage.  This was advertised as a way to make tickets cheaper but in reality it became a way to make regular economy tickets more expensive.
American Airlines has led the way in making basic economy tickets more appealing to those with elite status.  Now AA elites flying on basic economy tickets are eligible for same-day changes, seat upgrades, and can choose seats in advance, including Main Cabin Preferred and Main Cabin Extra seats.  The one downside is that basic economy tickets no longer earn elite qualifying dollars, miles or segments toward future status.
So far only AA (to my knowledge) has significantly improved basic economy for elite members, but I'm hopeful that Delta and United will follow soon.
#7 Earn status on award flights
Most major hotel programs count award nights towards elite status requirements, but until recently I couldn't name a single airline program that did the same.  That changed when Virgin Atlantic announced that award tickets now earn tier points towards elite status!
While I'm not particularly excited about Virgin Atlantic elite status (except for those who want to use miles to book a week on Necker Island), I'm hoping that other airlines will follow Virgin Atlantic's lead.  To be clear, I don't think it is likely that they'll do so, but one can hope.
General thoughts
Early in the COVID-19 pandemic, Gary Leff, at View from the Wing, predicted that a new golden age for frequent flyers was just around the corner.  In that post, Gary predicted great airfare deals, terrific award availability, and increased mileage bonuses and elite incentives.  I think that each of those predictions have either proven true or will soon do so once travel opens up more broadly.  None of those predictions, though, required changes to the frequent flyer programs themselves and each are likely to change for the worse if/when travel again reaches pre-pandemic peaks.  In contrast, in this post I've described positive fundamental changes to frequent flyer programs.  While these improvements can be rolled back when conditions change, it will take time and effort to do so.  And, in some cases, airlines may fear a competitive disadvantage if they take away features that are available with their competitors.  In other words, I believe that many of the program enhancements are here to stay for a long time.  And that's very good news.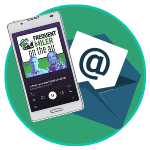 Want to learn more about miles and points?
Subscribe to email updates
 or check out 
our podcast
 on your favorite podcast platform.