Today Hyatt has announced that for 2021 they are cutting in half the elite status requirements in 2021.  Plus, they are extending several lucrative promotions.  The combination will make it ludicrously easy to earn top tier status in 2021.   This post includes only the basics.  For an in-depth look at how to play this, see: Ludicrously easy path to Hyatt Globalist status (top-tier status for 2 years!).
Elite Status Requirements Cut in Half
For those seeking to earn Hyatt elite status in 2021, Hyatt has cut in half the requirements. Here are the new requirements for each elite level:
| Membership Level | Elite Nights Usually Required | Elite Nights Required in 2021 | Key Benefits |
| --- | --- | --- | --- |
| Discoverist | 10 | 5 | 2PM late check-out; Earn Hyatt points w/ AA spend |
| Explorist | 30 | 15 | Match to M life Gold; Room Upgrade |
| Globalist | 60 | 30 | Waived resort fees on all stays; Suite upgrades, 4PM late check-out; Club access or free breakfast; Free parking on award stays; Guest of Honor bookings |
For those who earn status through spend at Hyatt properties, the requirements for earning status through base points has also been cut in half.  For example, in 2021 you can earn Globalist status by earning 50K base points instead of the usual 100K.  This would require $10K calendar year spend at Hyatt.  Most people will do better earning status through stays.
Lucrative Promos Extended
Bonus Journeys, Free Nights on Sale and Dine Local, Earn Triple Points will be extended through February 28, 2021.  Here's a summary:
Bonus Journeys: October 1, 2020 through Feb 28, 2021 (Register by Jan 15)

Earn double elite nights, with base elite nights credited to the check-out year and bonus elite nights credited towards 2021.  In other words, any stays with a check-out date in 2021 and by Feb 28th will earn double elite nights.
Earn triple points (15 points per dollar) at all Hyatt properties, participating MGM Resorts, Small Luxury Hotels of the World locations, and Lindland Expedition experiences.
Earn quadruple points (20 points per dollar) at select properties (Find the full list here). Hyatt cardholders only.

Free Nights on Sale (Up to 25% back): July 8, 2020 – Feb 28, 2021 (Register by Jan 15)

Points rebate: 25% back for Hyatt cardholders; 15% back for everyone else
Free parking on award stays
Triple base points per dollar spent on dining at Hyatt properties.
Top Tier Hyatt status: Why chase Globalist?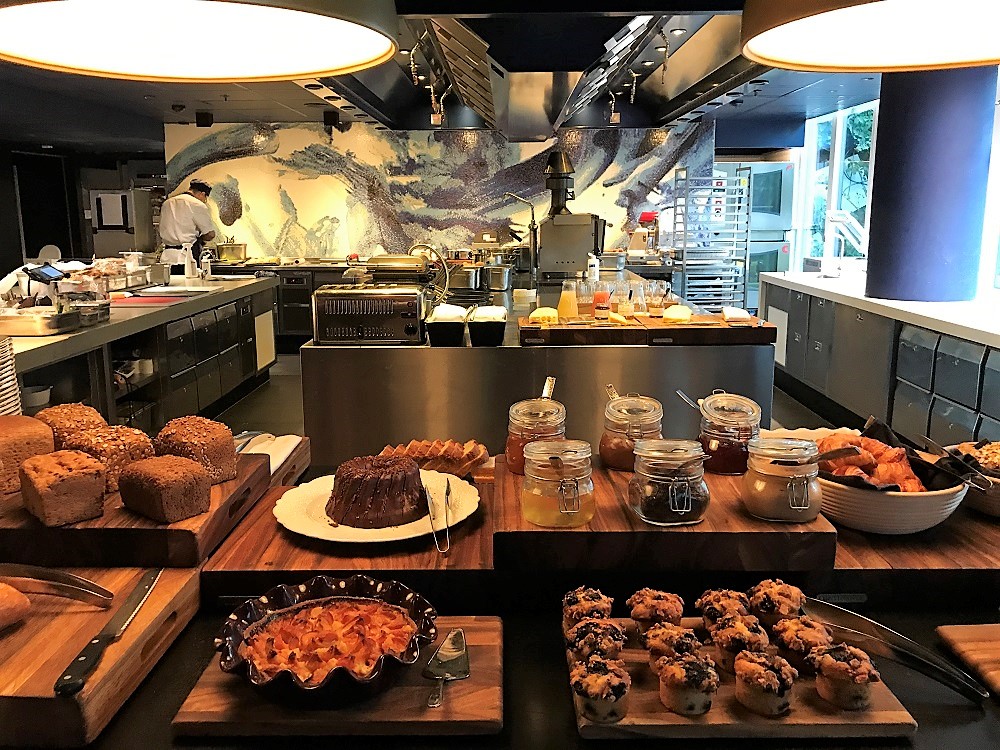 In my opinion, Hyatt offers the best top-tier elite perks of any hotel chain.  Top tier Globalist elites get free upgrades including standard suites, waived resort fees on paid nights (resort fees are waived on award nights for all members), free breakfast or club access, free parking on award nights, etc.  Mid-tier Explorist status, meanwhile, offers very few meaningful perks.  In my opinion, Globalist status is worth a lot.  Explorist status is worth very little.
Quick Thoughts
Here are some quick take-aways:
We can now earn top-tier Globalist status with only 15 nights of actual stays (or less for World of Hyatt cardholders).  Plus, these stays do not have to be all-in-one.  As long as each stay has a check-out date between Jan 1 and Feb 28, you'll earn double elite nights in 2021.
It's time to cancel any 30 night mattress run that you booked! You can now rebook either a single 15 night stay or multiple stays that add up to 15 nights as long as each stay has a check-out date between Jan 1 and Feb 28.
If you earn Globalist with 30 elite nights, you won't earn suite upgrade awards. Suite upgrade awards are earned through Milestone Rewards at 50 nights and 60 nights.
For the next two years, everyone and her brother is going to have Hyatt Globalist status. This will likely make free suite upgrades upon arrival much harder to get (and will therefore make suite upgrade awards more valuable since they let you upgrade in advance).
For more, see: Ludicrously easy path to Hyatt Globalist status (top-tier status for 2 years!).