There's a new (possibly targeted) offer out on the IHG Rewards Club Premier credit card that looks amazing for IHG enthusiasts: in addition to the intro bonus of 125K IHG points after spending $3K on purchases within the first 3 months, get 25x at IHG properties and 4x everywhere else for the first year. While IHG points can often be purchased for around half a cent (and sometimes quite a bit less), earning 25x on paid stays and 4x everywhere else will no doubt be awesome for those who can leverage the points for good value.
The Offer
For more information about this card and to find an application link, see our dedicated card page by clicking the card name below.
Card Offer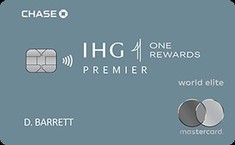 140K Points + $100 statement credit
140K points + $100 statement credit good towards IHG purchases within the first 12 months after $3K spend in 3 months$99 Annual Fee
Recent better offer: 175K after $3K in spend (expired 4/6/23)
Key Card Details
Card Name w Details & Review (no offer)
---
$99 Annual Fee
Earning rate: 10X IHG ⚬ 5X travel, dining, and gas stations ⚬ 3X on all other purchases
Card Type: Mastercard World Elite
Big spend bonus: 10K bonus points + $100 statement credit after you spend $20K in a calendar year + make one additional purchase ⚬ Diamond status after $40K in purchases + one additional purchase in a calendar year
Noteworthy perks: Anniversary free night e-certificate good at IHG properties up to 40K points per night ⚬ Ability to add an unlimited number of points to a free night certificate to book a higher-level hotel ⚬ Fourth night free on award stays ⚬ 20% discount on points purchases ⚬ Platinum elite status ⚬ Up to $50 in United TravelBank cash per year (must register your card with your United account) ⚬ $10 monthly GoPuff credit (through 12/31/23)
Quick Thoughts
Note that if the link on our card page doesn't work, try logging in to your IHG Rewards Club account to look for this offer (and comment to let us know!).
Stephen noticed this offer this morning when logging in to his IHG account and it looks fantastic for people who spend paid nights at IHG properties. Earning 25x on credit card spend on top of the points earned from staying with IHG (ordinarily 10x base points + 5x bonus for having Platinum status, which comes as a benefit of the card) means you'll earn a minimum of 40x at IHG hotels for the first year. Spire Elite members will earn 45x (and as IHG recently ran a status match opportunity, hopefully some readers took advantage of that).
Keep in mind that this card is subject to the Chase 5/24 rule. Furthermore, the bonus is not available to you if you currently have this card or have earned a new cardmember bonus on it within the past 24 months.
Chase's 5/24 Rule: With most Chase credit cards, Chase will not approve your application if you have opened 5 or more cards with any bank in the past 24 months.

To determine your 5/24 status, see: 3 Easy Ways to Count Your 5/24 Status. The easiest option is to track all of your cards for free with Travel Freely.
Ordinarily, I wouldn't consider using up a 5/24 slot on an IHG credit card since I find other Chase cards generally more valuable. However, for someone who has a lot of paid IHG stays — particularly those reimbursed by an employer — this offer is incredible. A member who spends 50 nights a year at IHG properties at an average cost of $100 per night would earn at least 200,000 IHG points between the credit card and loyalty program. That's before considering any quarterly Accelerate or other bonus offers, etc. Surely some folks spend more paid nights and pay higher average rates, in which case earnings could quickly increase.
I am less enthused about the prospect of earning 4x "everywhere else" for the first year. That's actually not a bad rate of return, but if you can get a card that earns more than 2% cash back in the first year (like the Discover IT Miles card or Alliant Cashback card or BOA Premium Rewards card with Platinum Honors), you could earn cash back instead and probably buy more than 4 IHG points per dollar spent. On the other hand, if you know you have a valuable use in mind and you'd rather keep things simple, earning 4x everywhere else sure beats earning 1x.
Keep in mind that IHG has gotten rid of award charts in favor of variable award pricing and recently raised the points rate of some hotels to 100K points per night, which dulls the shine on this offer a bit. I suspect that it will become harder to get outsized value out of your points moving forward. I still think 25x at IHG properties is a good enough return to consider this offer if you have a lot of paid IHG stays, but it may be less attractive a year from now depending on how variable pricing pans out.
Overall, I'd say this is an intriguing offer for those invested in IHG Rewards.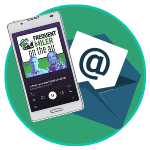 Want to learn more about miles and points?
Subscribe to email updates
 or check out 
our podcast
 on your favorite podcast platform.