I'm calling it: The US Bank Altitude card is Dead On Arrival.
This morning, Greg wrote about US Bank's Sapphire Reserve Killer. Long story short: US Bank is making a foray into the premium card market. This card would presumably do what the Citi Prestige and the American Express Personal and Business Platinum cards haven't done: kill the buzz on the Chase Sapphire Reserve. Unfortunately, I think the only thing the US Bank Altitude Reserve is going to kill is itself. Dead on arrival — my opinion is that this card will be hobbled straight out of the gate.
3X Mobile Payments would be crazy, right?
OK, so DOA might be a bold statement and it is a bit disingenuous. I don't think the card is going to be a flop altogether — on the contrary, I think it's going to be so huge with a small subset of big spenders as to self-destruct very quickly. If the rumors are correct and this card offers 3X on mobile payments (via Android Pay and Apple Pay), its death certificate will be signed from day 1. Don't get me wrong — I'd love a card that paid 3X on mobile payments. But so would you. And my friends. And your friends. And your coworkers. And their friends. And their friend's neighbor's sister's hairdresser's cousins. Everyone would love it. It's a category bonus that will just get too much love to be sustainable if the card were to be popular enough to be a Sapphire Reserve killer.
What does your wallet look like?
I admire US Bank's attempt here. For years, the focus for card issuers has been how to become the top-of-wallet card that you pull out for everyday purchases. For the classic Chase Freedom card, the gimmick was rotating categories — if the categories are constantly changing, maybe you'll just use the card all the time since you can't remember which one is bonused this quarter. For Amex cards, the sell has been Amex Offers — there might be an offer for this store, right? For Discover, the game has been double rewards for the first year — if they can take a year to condition you to keep the card on the top of your wallet….well, you know old habits are hard to break. US Bank deserves credit for recognizing that the new frontier is not the top of your wallet but rather being saved on your smartphone. I give them points for creativity. And I can do that — give them points — because my points aren't worth 1.5 cents each towards travel. I don't see US Bank being able to keep up that earning structure. And US Bank isn't exactly new to offering a benefit that turns out to be too generous to sustain (I'm looking at you, Club Carlson Visa).
Signup Bonus Weak Compared to Fee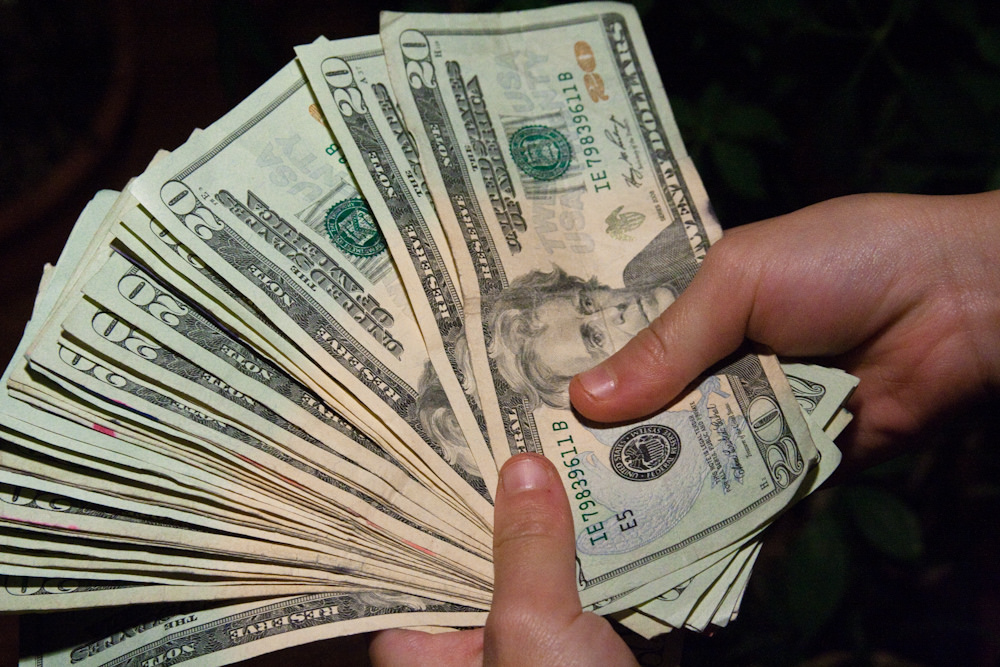 The second reason I'm calling this card "DOA" is because I don't think it's going to appeal to average consumers. The average consumer wants to know how much the signup bonus is worth in dollars-and-cents. Show me the money! The major factor that blew up the Sapphire Reserve in popular culture was that the signup bonus was worth an impressive amount: $1500 when used towards travel. That number was psychologically significant enough to wash away the $450 annual fee for most people. It was an easy sell.
US Bank, on the other hand, is rumored to be offering a $750 bonus (50k points x 1.5 cents) on a card with a $400 annual fee. I don't think that's going to excite average consumers (who may never have considered a card with a $400+ annual fee) in the same way that the Sapphire Reserve's signup bonus did.
Unfamiliar Entity
Let's face it: everyone has heard of Chase; many fewer consumers know US Bank. While a major player in the midwest, US Bank isn't nearly as well known nationwide. Name recognition is important in selling premium products. I think fewer average consumers will get excited about a premium card from a bank they've only seen on the stadium of the Minnesota Twins. No disrespect to the Twins.

Wait a second……….the Twins play at Target Field. It's the Vikings who play in US Bank stadium. Who woulda known? I'll tell you who shoulda known: A Detroit Lions fan. Like me. :-). Much love to the Twin cities and apologies for mixing up your teams!
But I do like it 
All that said, I don't dislike the card as rumored. I think it will be very interesting. Unfortunately for US Bank, I don't think the equivalent of 4.5% back almost everywhere is sustainable. I see a redemption structure that is less generous or more difficult to use than the Chase travel portal, whether that happens at launch or is a change that comes in the not-so-distant future. My guess is that we'll see a more FlexPerks-like redemption structure — where a set number of points gets you "up to" a certain value. For example, 20,000 points gets you any ticket "up to $350" — whereby you theoretically can get 1.5 cents per point in value, but you have to find just the right flight. I'd love to be wrong. In fact, I'd love to see US Bank compete with a premium card that really shakes up the market — and they have the opportunity to do that here I think.
What could make the US Bank Altitude card a stone-cold assassin
In addition to keeping 3X mobile payments, which would definitely make them a must-use card on a daily basis, I can think of one thing: Transfer partners. Some unique transfer partners could be the benefit that would make the earning structure sustainable. Airline miles are a less costly benefit for the bank, yet can still yield psychologically-significant value to consumers. Am I the only person who finds it ironic that a bank with a name as patriotic as US Bank issues 0 cards that are co-branded with US-based airlines? Having a US-based airline partner would be big. How soon will Richard Branson be starting Virgin America 2.0, anyway?
The bank already has a hotel partner in Club Carlson. US Bank also has a few airline co-brands with Korean Air, LATAM, and Aeromexico. At the very least, that gives them Skyteam and Oneworld presence. Adding a European partner in the Star Alliance that isn't already a partner elsewhere — maybe SAS — could spice things up a bit and get people transferring points to miles instead of redeeming for expensive airline tickets. OK, maybe SAS is wishful thinking — I was just hoping to have a backup for topping up miles earned from the Hertz promotion. Transfer partners could make the 3X mobile payment bonus more sustainable and excite at least a slightly wider swath of consumers. I'm still not sure that Aeromexico, LATAM, and Korean Air partnerships appeal to a wide enough range of consumers to kill the Sapphire Reserve, but it would be a start.
But maybe that's all wrong — that's all just my opinion of a rumor. What's yours? Let's dream: What would make the US Bank Altitude a true player in the premium card market?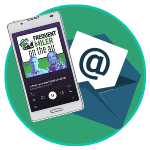 Want to learn more about miles and points?
Subscribe to email updates
 or check out 
our podcast
 on your favorite podcast platform.