Marriott's big move to encourage us to mattress run for status or choice benefits got us talking much more this week about chasing hotel elite status than I'd have otherwise imagined given everything going on in June 2020. This week in Frequent Miler on the Air, Greg and I discussed that topic at length (including how many points it's worth putting toward a mattress run for each given situation). We also discussed his questionable (my opinion) Hyatt Milestone choice, why Greg chose to post about the Black Lives Matter movement this week and more. Watch, listen, or read for this week in review at Frequent Miler.
Note that if the video does not yet play, Youtube may still be processing it. Check back a little later.
FM on the Air Podcast
For those who would rather listen than watch, the audio of our weekly broadcast is available on all popular podcast platforms, including:
You can even listen right here in this browser:
If you can't find the podcast on your favorite podcast platform, send us a message and let us know what you'd like us to add.
This week at Frequent Miler:
In travel planning & award booking:
The big loyalty program news this week was Marriott's announcement that they are giving members elite night credit for 50% of the nights required to earn the same status level that they earned during 2019. This is particularly exciting for Marriott credit card holders as in some cases members will instantly qualify for a choice benefit like suite night awards or will find themselves within a few nights of a meaningful upgrade in status. We discuss this at length this week in FM on the Air, so watch/listen for more analysis.
Faced with the choice between 5,000 Hyatt points or a $100 Hyatt gift card, Greg chose the gift card. I question his choice. We debated it in Frequent Miler on the Air and Greg made a strong case by asking whether I'd take 5,000 points or $100 off my bill if offered that choice at checkout. On the other hand, I feel like there is a chance to get more value out of the points and no chance to get more value out of the gift card, so I'd probably take the points in Greg's shoes. What about you?
Before I wrote this post, I had kind of assumed that all chains were offering a 24hr cancellation policy if you booked by 6/30 in order to encourage people to make future travel plans. I was wrong; policies vary quite a bit from chain to chain. Some (I'm looking at you, Hyatt) allow broad exceptions to the policy, while others (hello, Hilton) are allowing you the rest of the summer to make flexible bookings through the end of next summer. If you're thinking about future travel right now, check these policies out.
This is an award program to which I hadn't previously paid much attention and the type of sweet spot that I wish I'd known about back when I moved to South America and knew nothing about miles and points. Today is not the right moment to take advantage of the value of this sweet spot, but it's a good time to learn about how to leverage it so you can keep it in mind down the road.
In credit cards: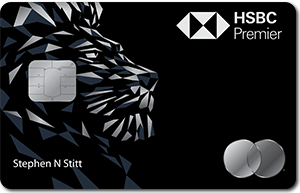 In updating our Best Offers page, we added several cards to the list. The HSBC cards added here are really worth a look these days as they potentially offer really nice welcome bonuses if you're able to put them toward paid flights, especially given that the requirements for HSBC Premier status have dropped. I should add a tidbit that didn't make it in the post: while HSBC Premier requires $5K/mo in "direct deposits", my wife has been able to move money via ACH from another bank to meet those requirements. YMMV.
Come see us live:
Ask us anything at a new time & day. Starting this upcoming Tuesday, spend lunch time with Greg and I every other Tuesday (if you're on Eastern or Central time). You've got questions, we've got answers. See you then!
On our minds:
Should we raise taxes to build a new gym for the local school? How much of a subsidy should we give to farm industry A or airline B? Is it better to give a tax break to businesses or individuals? Those are political questions with multiple viewpoints and more than one answer. The senseless and brutal murder of George Floyd and the crisis it has brought to light is not one of those political questions that beg debate like foreign policy or trade agreements. It isn't a matter of red state vs blue state or big government vs small but rather a question of basic human rights. I think Greg did a terrific job of explaining how recent events have re-framed his perspective and why that made it important for him to share his thoughts. This isn't a political post; it is a reflection of our basic value of human life and one that warranted the only statement I can recall about something completely unrelated to our normal subject matter in my time at Frequent Miler and perhaps in the history of the blog. This post is no less reflective of who we are than any post about how much time we spent trying to figure out how to eke out an extra point or two per dollar or why we are or aren't going to mattress run for an extra elite benefit — and it was certainly more important to us in our current times. I encourage you to read Greg's thoughts and hope that you, too, will find hope within them.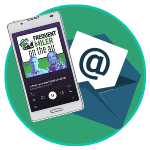 Want to learn more about miles and points?
Subscribe to email updates
 or check out 
our podcast
 on your favorite podcast platform.