JetBlue has announced sweeping changes to its TrueBlue loyalty program coming in Spring 2023 (date TBD), with four new levels of elite status expected to be launched in the new year and milestone benefits to be earned on the way to elite status. This will be a significant change and, in a similarity with American Airlines, credit card spend will become a path toward elite status. I'm probably less excited than most about these changes, but I can certainly imagine that some will be thrilled to receive a selection of useful benefits even without hitting a traditional elite status level.
JetBlue's new elite status metric: Tiles
Starting sometime in Spring of 2023, JetBlue will introduce four levels of elite status. Most airlines require earning some type of "Tier Points" or "Qualifying Points" or "Loyalty Points" to earn elite status — but rather than calling their units "points", JetBlue is calling the units earned toward elite status by a new name: "tiles". You'll need to earn a certain number of "tiles" to reach status (and various benefits along the way).
You'll earn 1 tile for every $100 spent on JetBlue (including fares and seat or baggage fees, etc), American Airlines, or JetBlue Vacations or 1 tile for every $1,000 spent on a JetBlue credit card. The great news here is that you can combine the two. Previously, you could spend your way to elite status via the credit card ($50K spend has gotten you JetBlue Mosaic) or you could earn status with enough travel on JetBlue, but you couldn't combine some spend on the credit card with some spend on JetBlue travel. That either/or proposition was silly in my opinion and the new program rectifies that and incentivizes loyal members to both spend on their credit cards and spend on JetBlue.
I was initially totally put off by the fact that they pulled this word out of thin air as I do not at all associate the word "tile" with loyalty programs. It felt unintuitive an confusing. But as I took time to digest the news, I realized it made a lot of sense: members have long found the difference between redeemable miles earning and elite qualifying miles earning to be confusing with traditional programs (obviously folks who mastered the system knew the difference, but for a newbie, particularly one who wasn't going to earn elite status, it was hard to wrap one's mind around the fact that they were earning two different numbers of miles/points on each flight and that some of those were miles they could use and some were just pointless points).
JetBlue will give members the chance to select benefits every 10 tiles before they reach the first tier of elite status, which provides an incentive for even those of us who won't earn enough tiles for one of the new elite levels.
Select JetBlue benefits before earning elite status
At 10, 20, 30, and 40 tiles earned, JetBlue will allow members to select one of the following benefits:
5000 bonus points
Early boarding (Group B). Basic economy fares are excluded, but otherwise this benefit would apply to all of your subsequent flights.
Free alcohol drink on board: first beer, wine or liquor on each flight (must be 21 years old or older)
Priority security where available.
One-time double points on a JetBlue Vacations package
According to View from the Wing, you can only choose each benefit one time, so if you make it through all four levels you will end up with four of the five options (and if you make it all the way to 50 tiles, you get the last of those benefits also).
I find this most interesting for those who would only earn 10 or 20 tiles. I could see some finding it worthwhile to do $10K spend on their JetBlue credit card knowing that they will be able to get 5,000 bonus miles — earning an effective 1.5 JetBlue miles per dollar spent on that first $10K. I could further see some folks placing real value on early boarding or a free alcoholic drink on each flight.
However, if you're going to spend enough money (whether on JetBlue or on their credit card) for much more than that and not enough for high-level JetBlue status, I think it would make sense to consider investing in the American Airlines loyalty program. That's because 30,000 American Airlines loyalty points, which could be earned by crediting your JetBlue paid flights to AA or through AA credit card spend or the shopping portal and SimplyMiles shenanigans, would be enough for American Airlines Gold status. American Gold will get you priority security and check-in and also 1 free checked bag and complimentary Even More Space seats at check-in. That's a set of benefits that would mean more to me personally since I don't really care about double points for JetBlue vacations, priority security (since I now have CLEAR and plenty of credit cards that would reimburse TSA Precheck), and I generally wouldn't want the alcoholic drink anyway. I would like to skip the long line to drop my bags at check-in and pick an Even More Space seat when available. Obviously that calculation will vary significantly depending on personal circumstances, but it's worth thinking about.
New JetBlue elite status tiers, requirements, and benefits
When this new program launches sometime in Spring 2023, there will be four levels of JetBlue elite status. Requirements and benefits are as follows:
Tier One / Mosaic 1 (50 tiles)

All of the perk choices from 10-40 tiles.
Mosaic boarding
2 free checked bags
Even More Space extra legroom seats at check-in, if available
Free same day changes
Priority check-in, phone and chat
Complimentary upgrades on Heathrow Express

Tier Two / Mosaic 2 (100 tiles)

All of the perks of Tier 1
Extra legroom seats at booking

Tier Three / Mosaic 3 (150 tiles)

All of the perks of Tiers 1 and 2
Four Mint upgrade certificates. These will be valid for any business class seat, but the number of certificates required will vary by flight. We don't yet know how many you'll need. In other words, it is possible that you'll need to use all four (or more?) for a single flight in some circumstances or perhaps you'll be able to use just one to upgrade. We won't know until the program is closer to launch.

Tier Four / Mosaic 4 (250 tiles)

Ongoing perks from previous tiers
Two additional Mint upgrade certificates.
Four complimentary seats on BLADE Airport helicopter transfers between Manhattan and New York JFK or Newark.
Additionally, when you reach each of the four tiers above, you'll be able to select one of the following benefits:
FoundersCard Blue Membership
Pet Fee Waiver
$99 Statement Credit on JetBlue Plus or Business Credit Card
20 elite tile bonus for help qualifying for the next level
15,000 bonus points
Priority access to Mint Suite selection (excluding row 1 Mint Studio)
I believe you can repeat these selections, so you'll be able to (for example) choose 15K miles each time you reach a tier.
Thoughts on the JetBlue program changes
I have mixed feelings on these changes. On the one hand, it's good to see JetBlue offer a more substantial elite program. On the other hand, I'm not wild about the benefits and I think that those who had previously spent $50K for top-tier Mosaic status will likely be disappointed with a downgrade from Even More Space seats at booking to getting them only at check-in unless they also spend $5K with JetBlue or another $50K on the credit card (or more likely a combination of the two). At best, those members could choose 20 tiles as the Tier 1 choice benefit and need just an additional $3K JetBlue spend / $30K credit card spend to reach Tier 2.
Keep in mind that every 50 tiles will require $5K spend on JetBlue or $50K in credit card spend or a mix. The ability to mix the two is the big improvement for sure.
That said, you can get some overlapping benefits by earning American Airlines elite status, which is considerably easier to earn given the shopping portal at SimplyMiles. That's not to say there is no benefit in earning JetBlue status instead — you'll need JetBlue status to get extra legroom seats at booking and that free alcoholic drink could add up to something of value for someone who flies frequently and usually has a drink on board.
Obviously the really big deal here on the elite status front is Mint upgrades. Previously, there was no mechanism for JetBlue's most loyal customers to get upgraded to Mint, which seems silly given that JetBlue offers what some consider to be the best business class in America and they would let a seat go out empty over using that as an opportunity to give a top-tier customer a reason to remain loyal.
The problem is that we don't know how these Mint upgrade certificates are going to work. I'm going to bet that you'll need at least two (if not all four of them) to upgrade a single seat for a premium transcontinental flight and I can't see Europe requiring fewer than three. I'd think that if there is a shot at using a single Mint upgrade certificate for Mint service it would be on flights to the Caribbean, where I imagine the market is largely leisure anyway. I'd love to be wrong about this speculation and see a situation where the number of certificates depends on demand or seasonality. We'll see.
I further find the choice benefits at each of the major loyalty tiers to be a nice add-on. At that stage, you're already earning more perks at each tier and you're likely already pretty loyal to JetBlue, so getting $99 or roughly $200 worth of points at each tier seems generous enough to me. The 20 bonus tiles could also be useful.
One thing missing is that I'd love to see the chance for those redeeming TrueBlue points to earn toward elite status. Since JetBlue award tickets basically correspond with cash prices, I'd think that it would be reasonable to give members some credit toward status when they redeem points and I think that's something that would have differentiated them from some competitors (and something that would have made credit card spend to reach the next level even more logical since not only earning those points but using them would have benefit). Given that JetBlue's route network is significantly smaller than the major legacy carriers, I think it would have made sense to add this avenue toward earning status.
Overall, I think most of JetBlue's most loyal customers win with these changes and I'm glad to see another airline considering the overall picture of a customer — including credit card spend — rather than only spend on their flights. We'll see how those Mint upgrade certificates pan out.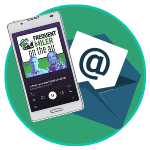 Want to learn more about miles and points?
Subscribe to email updates
 or check out 
our podcast
 on your favorite podcast platform.