My wife and I love traveling with our kids. No, it's not always easy, but it's something we feel lucky to be able to do. For the most part, things have gone remarkably smoothly traveling first with one kid and now with two. That was true until last week, when the tables turned and our luck absolutely ran out in Las Vegas (we're not the first to utter that sentence, but in our case it has nothing to do with the tables).  While our plans were totally ruined, I can be thankful for this game. I wouldn't quite say that we took lemons and made something as sweet as lemonade, but I guess we only ended up with the approximate bitterness of lemon water, which sure beats sucking on a lemon.
Dreams of grandeur dashed
I recently wrote a post about how much this hobby of collecting points and miles amazes me. I calculated retail prices and realized that my family's trips this year would otherwise cost more than $100,000 if paid in cash (See: My $100,000 vacation year (On Nick's Mind). A large part of that calculation was the $69,500 retail cost of our trip to Fiji and Australia.
I would have liked to have been typing this post as a bottom line review of Nanuku Resort in Fiji, an SLH property bookable with World of Hyatt points. Nanuku looks great, and a week before my stay was scheduled to begin, I received an email from the resort alerting me to the fact that children under the age of 6 years old each get their own nanny.
I later read about the service on their website, described this way:
With ample activities on and off property, Nanuku and Fiji provide the perfect setting for families to explore, experience, and connect, and children of all ages are welcomed with wide smiles and open arms. Relax and reconnect as a couple while your child's nanny whisks them away for a full and stimulating day of fun, active and educational adventures from warrior drumming lessons to sandcastle building competitions at our Lailai Children's Club. When the moment inspires, join in with your children to create family moments together snorkeling our house reef, sailing out on a Hobie Cat, visiting an enchanting waterfall, climbing massive sand dunes, zip-lining through the rainforest, and so much more.
I was really surprised to read on and find that every child under the age of six has a dedicated nanny "to attend to their care from 9am until 6pm daily". We wouldn't have utilized that service to its fullest extent by any stretch, but we did have dreams of a lunch or two where we could enjoy a quiet conversation, and "warrior drumming lessons" sounded like it would be a huge hit (pardon the pun) with our sons. We booked this trip last August and had already been excitedly anticipating it, but with a week or so to go before the trip we couldn't wait.
Then one of my kids got sick. We thought he had been on the mend – a bit low-energy in the days leading up to the trip, but we didn't think there was a cause for alarm. We spent a few days in Las Vegas and then, in the rental car on the way to the airport, we found out that he wasn't fine. Thank goodness for leather seats.
Thankfully, we hadn't checked out of our MGM property (we had been happy to have paid for the night in order to have use of the room until it was time to leave for our evening flight since we would also get Hyatt elite credit and Bonus Journeys credit). Back to Delano we went….and I extended the stay for a few nights more to give us time to cancel things and regroup. We were already big fans of Delano; this trip solidified that it is the best place for us to stay in Las Vegas. Base rooms are full suites (with a full-size living room with a sofa, chair, and desk that is separated from the bedroom by a solid door). For us, the biggest selling point was two bathrooms (one full bath with a separate large tub and shower and one half-bath in the living room). Huge.
Our collective disappointment was also huge; nobody wanted to have to return to the hotel. I can be thankful that at least we had the hope of getting most of our points, miles, and money back.
Canceling most of our flights was close to free
Fiji Airways business class booked via Alaska Airlines Mileage Plan
We had booked our flights to Fiji in business class on Fiji Airways with Alaska Airlines Mileage Plan miles for 55,000 miles and just $18.10 per passenger — that's broken down as $5.60 per passenger in taxes and a nonrefundable $12.50 per passenger partner booking fee.
Alaska Mileage Plan allows for free cancellation, so even though our son vomited just hours before takeoff, we were able to cancel and instantly get the miles back with no fee (the taxes got refunded a few days later). Unfortunately, we lost $12.50 per passenger in the nonrefundable partner booking fee — $50 in total for the four of us. I cancelled this reservation on the Alaska Airlines website — it just took a couple of clicks and the miles were immediately redeposited.
For those curious, I checked several times and did not see those seats go back into award inventory (but two seats I cancelled on Fiji Airways a week prior did go back into inventory immediately).
American Airlines flagship first booked via AAdvantage
Our fights home from the trip were booked with American Airlines miles. I had written previously about finding very good deals on Flagship First class from Sydney to cities other than Los Angeles. We had booked Sydney to Los Angeles to El Paso for about 108K miles per passenger (note the irony in that I almost had to go to El Paso on the front end of this trip also), with the leg from Sydney to Los Angeles in Flagship First. I should add that we saved a few miles by first booking 2 passengers at a slightly cheaper price and then 2 more in the next fare bucket.
To clarify that last part, the situation was something like 4 passengers would have been 113K each, but 2 passengers were only 104K each, so we booked two at 104K and then made a second booking for two at 113K, which averaged out to 108K, saving us about 20K miles over booking under a single reservation (that's a close approximation).
My family actually flew American's Flagship First to London last year. It didn't amaze me, but the seats are very spacious and there are only 8 seats in first class, so scoring 4 of them for my family seemed awesome. Alas, it wasn't meant to be.
Thankfully, American Airlines awards can be cancelled for free and the miles redeposited, so this only took a couple of clicks to cancel. The cancellation message said that the miles were immediately redeposited, though they didn't show back up in our accounts until the next day.
We had booked flights onward in the US on Alaska Airlines via British Airways, but that was also an easy online cancellation. You just need to forfeit the taxes ($5.60 per passenger), but in my past experience with awards on American Airlines, they have refunded the taxes despite what the policy says.
Unfortunately, there was one additional flight that we had to cancel between Fiji and Australia — and that one was a different story. We'll come back to that in a minute.
Hotels easily canceled (surprisingly)
Nanuku Resort (SLH property) booked via World of Hyatt
We had Nanuku Resort in Fiji booked via World of Hyatt points. In a stroke of luck, this was one of the properties that dropped to a lower a category in March (from Category 7 to Category 6), so we actually got 5K points per night back on this reservation after the category changes (I love that Hyatt does this automatically!).
Unfortunately, we still had 100K points tied up in this reservation — and the cancellation policy said that it needed to be cancelled 31 days in advance to avoid a 50% penalty and if not cancelled 14 days in advance the penalty was slated to be 100%. I was really, really disappointed about having to cancel this reservation to begin with — that was obviously compounded by the prospect of losing 100K World of Hyatt points.
I decided that it was worth reaching out to the resort directly via email since they had been very responsive and online reviews noted their fantastic customer service. I explained the situation and asked if it would be possible to at least get some of my points back. In short, they said that since I had booked with World of Hyatt, I would need to follow up with Hyatt — but they basically said that if Hyatt reached out to them, they would be willing to do whatever possible on their end to help.
Based on that interaction, I went to the Hyatt app and canceled the reservation, expecting to have to follow up with World of Hyatt. Much to my surprise, the points immediately redeposited in my account when I canceled (on day of arrival no less as I had awaited the hotel's response before cancelling). I was very pleasantly surprised.
Intercontinental Sydney booked with IHG Ambassador "free night certificate"
We also had the Intercontinental Sydney booked for a 2-night stay using my Intercontinental Ambassador "free weekend night certificate" (which I often note is really a Buy One Night, Get One Free coupon). I'm disappointed to miss out on this because I had clicked through from a Capital One Shopping portal offer that had been good for 24% back. IHG initially reserves the Intercontinental Ambassador free weekend night certificate stay as being two paid nights at the full price and only takes the second night off at checkout. I had hoped that maybe the cash back would track based on the full cost of the reservation at the nightly rate for two nights. Sure enough, it did track that way. I don't know whether it would have been adjusted later on after the second night was taken off at check-out, but I was hoping to find out. Nonetheless, this was an easy cancel since I had until the day before arrival to cancel it for free. I canceled in the IHG app.
Business Platinum Pay-with-points could be the big loss
Unfortunately, I wasn't so lucky on one part of my trip. I had booked our flights from Fiji to Sydney in business class on Fiji Airways using the Amex Business Platinum pay-with-points rebate. The tickets had come out to about $3200 for the four of us, so I used ~320,000 Membership Rewards points to pay for them and later received a rebate of 112,000 points for a net cost of 208,000 points.
Once it became totally clear that we weren't going to make it to Fiji, I called Amex Travel to ask about cancellation options. Unfortunately, the cancellation penalty was 50%. That was actually better than what I'd initially expected (I was originally thinking that I'd be stuck with an airline credit for travel on Fiji Airways, which I was unlikely to use within a year), but obviously not great.
However, the Amex agent wanted to call Fiji Airways to ask if they would waive the cancellation penalty since we were cancelling because one of us was ill. Fiji Airways told her that I would need to submit a request for a penalty waiver on the Fiji Airways website. I was hesitant to do that because I had called within a day of departure (I originally held some hope that we'd magically find a way to still get to Fiji a day or two later). I thought that I might not hear back from the airline before the flight and I didn't want to end up getting back nothing if they didn't get back to me in time, so I asked the agent to just cancel with the 50% penalty (which would have meant getting about $1600 back). The agent insisted that I wasn't risking anything by submitting for the penalty waiver — in the worst-case scenario I would get 50% back even if they denied the penalty waiver request.
Unfortunately, I haven't heard back from Fiji Airways and that flight would have been a couple of days ago. No 50% refund from Fiji Airways, either. I'm really hoping that I don't end up getting nothing back when I could have had $1600 back (which would have hurt being that I'd given up 208,000 points for it, but it would hurt less than using 208K points and having no flight and no dollars to show for it). I still don't know how this one is going to shake out, but I guess I'll either end up with $0 or $1600 or $3200. I'm really hoping for option B or C.
It stinks to cancel the trip, but this outcome is amazing
To say that I'm disappointed that we had to cancel the trip would be a colossal understatement. It really stinks. However, in the years before I started with award travel, this trip would have been a total loss since I only ever booked travel that was completely nonrefundable (I imagine that most people do). I wouldn't have booked business or first class for my family of four, and I'd have booked a cheaper hotel, so I never would have been out the $69,500 retail cost of this trip — but I'd have likely lost all of whatever it was that I had put into it.
I certainly know that cancelling a trip like this would have cost me far more than the equivalent of 208,000 points in my previous travel life. Even if we value the points at our Reasonable Redemption Value of 1.55c per point, we're talking about a total of around $3,224 — $806 per passenger plus $12.50 each for the Alaska Airlines partner booking fee makes a loss of less than $820 per passenger. Based on the "cash" value when redeemed via Schwab, the points could have been redeemed for $2,288. That value makes it a loss of about $572 + $12.50 per passenger.
Either way, my worst-case scenario isn't all that bad. If I manage to get the $1600 back that the Amex rep assured me was my worst-case scenario, I'll consider the small loss here to be part of the variance one has to deal with when traveling with a family and be glad that we got stuck in Las Vegas rather than being stuck in Fiji (at what would have been much higher cost).
The bright side: Las Vegas has been hackable
Unfortunately, both of my kids ended up being sick over the past week and a half (and luckily both parents have stayed totally healthy). We had a brief glimmer of hope in between when kid #1 seemed better and before kid #2 got sick, but we've otherwise mostly been stuck in our rooms (and stuck in Las Vegas, unable to fly home). I say rooms in plural form because we have had to change hotels a couple of times due to availability. The bright side of this whole thing has been that Las Vegas is one of the more reasonable markets in which to get stuck in this situation.
For instance, we spent the past few nights at Delano in a 1-bedroom suite for $52 per night with a $20 resort credit that we booked through my wife's MGM Gold account. The resort fee is waived since she has Gold status, so it was really just $52 + taxes. Since the current Bonus Journeys promotion (don't forget to register by April 30th!)  provides 3K points back after every 2 nights (starting with your second stay), we're effectively getting a rebate of 1500 points per night, dropping the "net" cost further.
We have also used a $200 Amex Platinum credit for a The Hotel Collection booking and we alternatively could have booked some nights at Caesars properties as cheaply as $10-$50 with our Caesars Diamond status.
Food isn't cheap, but thankfully I had a bunch of Capital One Shopping cash back, which can only be redeemed for gift cards. I redeemed for a couple of DoorDash gift cards this week to help feed us.
Yesterday, with everyone feeling much better, we took a walk outside and made it up to Shake Shack to use a $10 Amex Gold card credit.
We finally set up an Instacart account to take advantage of the free membership with the Chase Sapphire Reserve and the $15 monthly statement credit — that came in handy for some basic supplies we needed.
We needed laundry done, so we checked out the Hampr app, which seems like an Uber for laundry (you can sign up to be a "washr" and pick up laundry and do it for people).
We have paid for some overpriced coffees and pastries on-property a number of times. All food that we've ordered within MGM properties we have charged to the room whenever possible. Note that you can charge to your room from any of the other MGM properties — so, for instance, you could be staying at Excalibur and you could eat dinner at Bellagio and charge it to your room at Excalibur. I always charge meals to the room when possible in order to earn both tier credit with MGM and also World of Hyatt points. Also keep in mind that your MGM Gold status provides a discount in some of the retail shops (sometimes including those small stands with drinks / snacks).
Overall, our cost in getting "stuck" in Las Vegas will be a lot more than $0, but it has been a lot cheaper to extend our stay here than it would have been if the kids had gotten sick in Fiji.
Bottom line
We had to cancel our highly anticipated trip to Fiji, but how little the cancellation is going to cost us reminds me of how lucky we are in this game. Before award travel, this trip would have been a total loss that would be compounding daily here in Las Vegas. Instead, we got most of our miles and points back from the cancellations and our cost to spend far longer in Las Vegas than we'd intended has been entirely reasonable. The MGM stays have been especially good value when you consider the chance to earn bonus Hyatt points with the Bonus Journeys promotion and the chance to make progress toward the nights required for the Bilt / Hyatt elite status challenge. My wife and I have actually both had rooms during our nights in Vegas because the cost has been so low (and the second room has come in handy a couple of times). By the time we leave Las Vegas, we will both have almost hit the 10 nights necessary to maintain Explorist status and we'll be well on our way to both becoming Globalists. It probably isn't necessary for both of us to reach Globalist, but if we make it back to Las Vegas (in better health!) during the challenge time period, maybe we'll both stumble our way into Hyatt top-tier status for fun.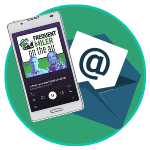 Want to learn more about miles and points?
Subscribe to email updates
 or check out 
our podcast
 on your favorite podcast platform.