Hidden city ticketing is the practice of booking a connecting itinerary while only intending to fly part of the itinerary (for example, you book Paris to New York to Mexico City intending to only fly the leg from Paris to New York). Why would someone book an itinerary with an extra flight that they don't intend to take? At a high level, the reason is because airlines use complicated pricing algorithms. As a result of these complicated systems, tickets with connections to secondary cities can sometimes be far less expensive than tickets connecting major metropolitan centers (where demand is likely to be higher and price resistance lower). Hidden city ticketing (or "skiplagging") has long been a practice utilized by some shoppers to save on cash tickets, but with the rise of more dynamic award pricing structures across the US-based frequent flyer programs, this is a tool to keep in your bag (with the appropriate caveats) because it can sometimes save you a lot of miles.
Hidden City Ticketing Caveats
I need to lead with the fact that hidden city ticketing can be risky business. This isn't a technique for the faint of heart and/or those unable to pivot quickly and implement a backup plan if things go sideways. There are a number of reasons to proceed with caution.
First, airlines don't like it when customers do this. Their goal is obviously to sell a ticket for the highest price possible and if you really want to buy a ticket from Paris to New York (to follow my example above), they want to charge you the Paris to New York price, not the Paris to Mexico City price. If you do this a lot, an airline frequent flyer program may shut down your account.
Lufthansa famously even sued a passenger who did this on a paid ticket looking to charge that passenger the extra $2300 that their ticket would have cost without the "skipped" leg. Their suit got tossed out in lower court. Lufthansa initially appealed that but then eventually dropped the suit altogether. United has reportedly even trained employees to ask questions about your plans at your destination in order to discover hidden city ticketers. American has also been known to send threatening letters. Of course, the flip side is the perspective that you bought a ticket and can do whatever you want with it. I'm not immediately aware of instances in other industries where customers are told that they must consume 100% of a product they purchased "or else" (imagine if a restaurant tried to force you to eat the Brussel sprouts that came with your steak). While airline letters point to their contract of carriage, I'm not aware of instances of airlines actually winning court cases based on that argument (note: maybe it has happened, I didn't do extensive research on it). I'm no lawyer and won't be holding your hand in court, so make your own decisions here. Personally, I think the perspective that an airline wants to charge you more because you're a smarter consumer is nutty – but my opinion isn't going to reinstate your frequent flyer account, so you do you.
Greg has written about the practice before and also recognizes that some may find it ethically objectionable. If that's your take, then by all means don't do it. See Greg's post for more.
Greg previously wrote the following "rules" for Skiplagging that you should know before you get into this (I took these rules from the post Skiplagging for the best flights at the best price and edited them slightly to fit this post):
The segment you plan to skip must be the last segment of your itinerary.  If you fail to show up for an earlier segment, most airlines will cancel the rest of your trip.  In general, this means that you should book these flights as one-ways.
This technique only works when you are flying to a connecting airport (ideally a hub).  For example, Detroit to Greensboro would not work because Greensboro is not a connection point to any other destinations.  However, Greensboro to Detroit works because Detroit is a Delta hub.  Many connecting flights go through Detroit.
Never check your bags.  You do not want your bags to end up at your ticketed final destination.  There are exceptions to this rule when flying internationally since you sometimes have to retrieve your bags along the way, but you seriously need to know what you're doing if you rely on this.
Avoid gate checking bags.  In some cases when gate checking bags, the gate agent may try to check your bag all the way to your final destination.  If you are forced to gate check your bags, make sure that it is checked only to your intermediate destination.
Consider leaving your frequent flyer number off the ticket.  If you're worried about the possibility of losing your miles, you may be better off leaving your frequent flyer number off the ticket.
Always have a story ready.  In case of irregular operations, the airline may try to reroute you to your final destination.  Have a story ready about why you need to get to that connecting airport.
Don't try this with kids.  I would only do this when flying alone.  By myself, if I get stranded somewhere I didn't mean to be, I can deal with it.  I think it would be much harder to deal with if an entire family was traveling together. (Note that Greg wrote these rules; while I generally agree, I think there are scenarios where I'd still do it with the family).
If things do go very wrong in terms of flight cancellations or significant itinerary changes that cause a misconnect, you need to be prepared to pivot and "figure it out". I'd be hesitant to try this kind of maneuver at a peak holiday period (when I might not otherwise be able to easily find a different award itinerary to get to my intended destination) and/or if I were not prepared with plenty of miles and know-how to get some sort of backup plan set on short notice. However, if you are prepared to handle the risks, the savings can sometimes be tremendous.
A real-life example that saved my trip (and a ton of miles over the City A to City B price)
A spontaneous hunt for a hidden city ticket (sort of) recently saved a trip for me.
Last year, we wrote about a sudden and unusual influx of award availability to and from Fiji on Fiji Airways. I can't recall ever having seen four award seats in business class on Fiji Airways. I jumped on booking space for my family. Knowing that with Alaska Mileage Plan I should be able to tack on an additional leg on Fiji Airways for the same 55K miles that I paid for each of us to fly to Fiji in business class, I thought that perhaps we would continue on to Australia or New Zealand for a bit before returning home. I only booked the outbound to Fiji and decided to figure the rest out later (which is now approaching).
Of course, Australia and New Zealand are notoriously difficult places to visit using miles and points in the sense that saver-level award availability is extremely difficult to find even for one or two travelers. I had held off on even trying to plot out a return from Oceania as we were booking Fiji so far in advance that I wasn't completely sure that the trip would even happen.
Two or three months ago, I began getting more serious about finding a return from the Fiji trip via Australia or New Zealand. Unfortunately, that's proved to not only be as difficult as you would expect but also be more difficult than I expected. I'm obviously not naïve to the challenge of finding four premium cabin seats to/from Australia, but since I enjoy a lot of flexibility given my job, I figured that I would have plenty of options to return home: maybe a few days in New Zealand or Australia and then on to Singapore as a gateway from which to return — or Seoul or Tokyo. Or given Aeroplan's partnerships with both Etihad and Emirates and American's partnerships with Etihad and Qatar and/or my desire to go back to Oman for another go at those whale sharks, surely I would be able to find four seats on some sort of route home.
Uh, nope.
I found a date that conveniently had 8 seats in United Polaris business class nonstop from Seoul, but getting from Fiji, New Zealand, or Australia to Seoul in business class proved to be a total roadblock  (at least without 3 or 4 connections and more time or desire than I had to hop around Asia). Amazingly, I found a date with 2 seats in business class from Auckland to Seoul on Air New Zealand (which is notorious for releasing almost no business class award space at all), but no way to easily get four people to Seoul on the same flight (there weren't even any additional award seats in economy class on the same Air New Zealand flight).
Those searches have been intensifying over the last month and I have been striking out. I had recently been contemplating canceling the trip altogether. While I wouldn't have thrown in the towel for a while yet still hopeful to find something, my faith in my own ability to thread the needle was waning.
And then I saw an article from The Points Guy about booking American Airlines flagship first class to/from Australia using Etihad Guest miles (which I included in this past weekend's Saturday Selection). I didn't do that. But it did make me look at American Airlines — and for that, I'm thankful.
That post from TPG was about how to book AA flagship first for 62.5K Etihad Guest miles one way. That's an incredible deal if you can get it (even if I think AA flagship first isn't much better than flagship business and American intends to get rid of the product altogether). Unfortunately, there was no such availability around my dates.
However, that post got me looking at AA.com. I searched from Sydney to Los Angeles, curious to see how much American would be asking for flagship first class on that route. The answer was "LOL miles" (otherwise known as 233,000).
Perhaps funnier yet is that they wanted nearly as many miles for flagship business on the same route at 223,000. I guess if I were going to pay these prices, I'd pony up the extra 10K miles to fly ~14hrs of flagship first class over booking business.
Then it dawned on me that sometimes American prices awards differently based on the final destination. Curious to see how this might affect the price, I started searching to other cities that I thought might be served by American Airlines.
It turns out that American Airlines will take a bit less for that flight depending on where you're going. How much less? Well, about one hundred and fifty thousand miles less. Yeah, I mean 150K fewer miles. Actually, 152K, but who's counting?
I know that the note in red above says that the same class of service isn't available for all flights, but that's just because the flight from Los Angeles to San Antonio doesn't have 3-cabin first class (F class). There is indeed first class availability at the "web special" pricing of 81K.
The itinerary that includes both Sydney to Los Angeles in first class and a leg onward to San Antonio costs 81K miles — a savings of 65% over what American would charge from Sydney to Los Angeles alone so long as you tack on a flight to San Antonio. Wow.
How much can you save with hidden city ticketing?
If you thought that saving 65% by adding a leg seemed like an absolutely nutty outlier that must be a one-off instance, let me tell you: savings can get even bigger. Don't get me wrong, those days when you'd save an amount in the six figures with a hidden city ticket are few and far between. But it is also possible for the savings to get even more outrageous.
For instance, just one day before the example above, American is again charging 223,000 miles one-way for business class from Sydney to Los Angeles.
But tack on that flight to San Antonio and you'll save 163,000 miles.
Again, Sydney to Los Angeles in business class = 233,000 miles. Sydney to Los Angeles (on the same flight!) and onward to San Antonio in business class = 60,000 miles. You pay one hundred and sixty-three thousand fewer miles if you continue on to San Antonio. River Walk, here I come.
Lest you think I stumbled on some sort of secret sauce in Texas, I assure you that I didn't. It's the same 60K to Denver that day.
Or Palm Springs…
Or Tulsa…
Or back in Texas if you instead really need some Round Rock Donuts in your life, it's the same price to Austin.
Or Houston…
Or even to Cleveland!
I was particularly surprised that the 60K price held up all the way to New York.
Sorry, LA — you're out of luck….unless you're willing to continue beyond LA.
Don't say I didn't warn ya
I think it's worth repeating that loyalty programs don't usually like this sort of activity. I wouldn't make it a regular habit to book flights and miss them.
That said, it isn't altogether unreasonable that you might miss a connection — it happens all the time. And if, say, instead of the many examples above, you booked to San Diego, which would require an airport change from Los Angeles to Ontario airport — well, I'd say that a lot can happen between immigration, baggage claim, finding a rental car or ride share, and the space of 55 miles for the change of airport from LAX to ONT.
If American wants to sell a ticket that complicated, they need to accept that you might miss the onward connection to Phoenix and beyond. At the very least, it would probably be hard for American to prove that you did so intentionally.
But, given the sweeping way that American Airlines went about account shutdowns when they decided that their partner Citibank was abused by customers who allowed Citi to sell them credit cards, they might not take kindly to a lot of this. Accept that if you do something that they might not like, they might do something that you don't like.
Personally, I found an itinerary that connects onward to a city that I've always wanted to visit but couldn't have otherwise sold the rest of the family on visiting for a trip of its own. While I started out searching for a "hidden city ticket", I landed on an option that I liked and that cost a lot fewer miles than flying to Los Angeles (and since I'm east coast based, I needed to continue onward from Los Angeles no matter what).
Hidden city ticketing to save miles on award tickets happens at other airlines, too
Hidden city ticketing with Delta awards
To be clear, this is not a phenomenon that is unique to American Airlines. Years ago, the formidable team at Travel is Free developed a tool to hunt for the cheapest Delta award ticket destinations out of any US origin airport (see the Travel is Free Delta Miles Calculator). While that tool is based on old / out-of-date data, just playing with it would probably give you an idea as to hidden city ticket opportunities of the past and some of those may still exist today.
For instance, the only three places that Delta flies nonstop from my home airport of Albany, NY are Atlanta, New York City (LGA) and Detroit.
However, looking at the cheapest destinations from Albany at the time when Travel is Free made that tool shows that connecting to any of these cities would have been cheaper than flying to Atlanta, Detroit, or New York (at least at that time). I know that they would be cheaper than flying to Atlanta, Detroit, or New York because those cities appeared at much higher rates further down the list.
According to the tool, at that time, the cheapest flights to Atlanta or Detroit were 19,500 miles one-way (LaGuardia may not have been a route at the time). That tells me that I could have really flown to Atlanta for 6,000 miles by booking a connecting itinerary to Fort Lauderdale.
That tool is a few years out of date. Yet history, it turns out, sometimes repeats itself. Here's a look at Albany to Fort Lauderdale in April.
As you can see, that route is widely available for 7,000 miles one-way. As it happens, the first individual date I clicked (of those dates with 7K pricing) presented an excellent example: one could fly from Albany through New York (LaGuardia) or Atlanta for 7,000 miles in basic economy or 9,500 in main cabin or through Detroit for 8,000 miles in basic economy or 10,500 miles in main cabin.
Yet if you wanted to fly just to New York-LaGuardia, it'll cost you at least 14K miles in basic economy on any day over the course of the same monthly view.
In other words, you'd save 7K miles in basic economy class if you connected onward from New York to Fort Lauderdale. I include the monthly view to show that I didn't cherry pick a magical date when that's true.
If you just wanted to fly to Detroit, it would cost you a minimum of 17,500 miles (keep in mind that you could have connected in Detroit en route to Fort Lauderdale for 8,000 miles in basic economy or 10,500 in main cabin on April 26th).
What about if you really wanted to fly to Atlanta? It would cost you no less than 26K miles — even on those (many) days where you could connect in Atlanta en route to Fort Lauderdale for 7K miles.
In fairness, Delta sells Basic Economy if traveling to Fort Lauderdale, but not on the route from Albany to Atlanta. Still, if we compare Main Cabin to Main Cabin, the pricing on my example date of April 26th was 9,500 miles to Fort Lauderdale via Atlanta versus 26,000 miles just from Albany to Atlanta. That's a savings of 63.4% with a hidden city ticket where you buy Albany->Atlanta->Fort Lauderdale instead of Albany->Atlanta.
But is it worth potentially drawing the ire of Delta over your penchant for hidden city tickets? It surely isn't for everyone. And my family always checks bags, so this wouldn't work for us.
But if you travel with a a family that can handle flying carry-on-only, it certainly is hard to ignore just how badly you're getting hammered by Delta by not looking for these opportunities.
For instance, on my example date, there is room for nine passengers at 7K miles in basic economy or 9.5K in main cabin.
If we keep a comparison from main cabin to main cabin, you'd save 148,500 miles one-way by booking your trip to Atlanta with a leg continuing on to Fort Lauderdale than you would pay for simply the trip to Atlanta. The difference is 171,000 miles if you'd book basic economy. If you doubled that on a single round trip, you'd be overpaying by the equivalent of thousands of dollars by simply booking to Atlanta. I'd have a hard time not considering that move. Delta may not like it if you do that, but neither do I like overpaying by thousands of dollars . . .
Hidden city ticketing with Air France / KLM Flying Blue
Dynamic pricing strikes again with Air France / KLM Flying Blue. Since Flying Blue awards are priced dynamically, it is frequently true that you can save miles by connecting beyond Paris or Amsterdam.
For instance, here's a single seat on a midsummer date from New York to Prague via Paris for 56,500 miles one way in business class.
However, if you want to fly only to Paris on that same 18:30 departure from New York, it'll cost you an additional 15,000 miles.
In that case, you save about 21% by continuing to Prague. However, unlike arrival in the United States, you will not pick up your checked bags in Paris — checked bags would get checked through to Prague. You definitely wouldn't want to check bags if you weren't planning to continue to Prague.
Hidden city ticketing with Turkish Miles & Smiles by connecting in a third region
Where I think hidden city ticketing can really become a fun puzzle-piece exercise is when you start playing games with connecting in third regions.
An example that I stumbled on (and previously mentioned) during our 3 Cards 3 Continents challenge is that Turkish airlines charges 30,000 miles one way for a business class award from Asia to Asia on Turkish metal. I word it that way because I wouldn't really consider this example to be an intra-Asia award:
As you can see, that itinerary would take you on a 10.5hr flight from Hanoi to Istanbul and give you a full day in Istanbul (plenty of time to, say, cross the Boshporus) before continuing on with an 11.5hr flight to Jakarta. That seems like a steal in its own right for 30K miles and $530, but it is particularly amazing when you consider the fact that Hanoi to Istanbul on its own would cost 105,000 miles and $275.
In that case, the hidden city ticket (assuming you really just wanted to go from Hanoi to Istanbul) would save you 75,000 miles at an additional cost of $265. That's a pretty fair trade.
Turkish Miles & Smiles isn't the only program where transiting a third region can save you miles, but it's worth mentioning that some programs won't allow you to transit a third region and/or charge as though you're flying to that third region, so this technique won't always work. I've stumbled on this like this in years past and saved miles this way. In another hat tip to Travel is Free, I used this post years ago to save a ton of miles on an itinerary that hopped around Asia and brought me to Saipan. That post was based on United's old system, so it is completely outdated and of no use for United awards today, but it's a fun read that will give you an idea as to how much fun it can be to piece together these kinds of puzzles.
Hidden city ticketing on Air France via Virgin Atlantic
Last year, Greg published a cool tip for travel on some Air France routes via Virgin Atlantic: a one-stop can sometimes be cheaper than a nonstop to Paris. In itself, that won't sound surprising after reading the section above about Air France, but in this case the reasoning is because Virgin Atlantic is applying its distance-based chart based on the distance from origin to destination (but only when your origin or destination is within France). If that's a little hard to wrap your mind around, you should see his One-stop Sweet Spot finding here.
I had hoped to expand upon his findings, but I tried to dig pretty deep and I couldn't find similar phenomena connecting nearby cities where neither city was in France. This sweet spot is therefore of somewhat limited use, though I hesitate to call a way to save miles on flights within Europe of "limited use" in the same post where I wrote about connecting from Hanoi to Jakarta via Istanbul.
Bottom line
Hidden city ticketing carries some risk. The naysayers will point to many valid reasons why this may be a bad idea (airlines don't like it and might shut you down for repeated use, bags could end up where you don't want them to be, and in the case of irregular operations you could really be in for a headache). On the flip side, the savings using this technique can sometimes be absolutely absurd. If the savings were very modest, I probably wouldn't consider hidden city ticketing an award, but in cases where you can save upwards of a hundred thousand miles per passenger I think it would be crazier yet to turn a blind eye to it. Hidden city ticketing isn't a beginner move and it is perhaps slightly reckless (and some may say unethical), but in the right situation, it could save you a bundle of miles.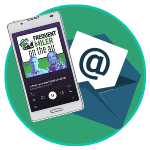 Want to learn more about miles and points?
Subscribe to email updates
 or check out 
our podcast
 on your favorite podcast platform.