My wife and I will be celebrating our 20th anniversary next year and we're planning on going to the Maldives for the first time. It'll be several months before I can book anything due to when award calendars open up, but I've started doing some research into all the different accommodation options there.
We'll almost definitely be staying at the Conrad Maldives for at least some of the time using free night certificates, but provided we can stomach the expensive transfer charges levied per person to get to these resorts, it'd be nice to check out another property too.
The Park Hyatt Maldives Hadahaa and Alila Kothaifaru Maldives are top of the list due to the ability to book those by transferring Chase Ultimate Rewards points to World of Hyatt. The Le Méridien Maldives Resort & Spa is on my radar too following Greg and Nick's trip there in 2021, although with Marriott's upcoming devaluation we might get priced out of that.
During my research though, I came across an interesting option that I don't remember seeing mentioned much before but which has the potential to be a great option for families and/or people wanting to travel on a budget – the Holiday Inn Resort Kandooma Maldives.
While the Holiday Inn Resort Kandooma Maldives doesn't have the cachet of the Conrad Maldives, Park Hyatt Maldives Hadahaa, etc., it does appear to have a lot of things going for it.
Wide Open Award Availability
There's a handful of dates in the next 6 months where there aren't any rooms bookable with points, but other than that there's wide open award availability.
There appears to be two room types bookable with points – 1 King Bed Garden View Villa and 2 Single Beds Garden View Villa. If you've got your heart set on booking straight into an overwater villa using points or free night certificates, you're out of luck at this property. Having said that, I contacted the hotel to find out how much it would cost to upgrade to an overwater villa if booking one of these standard rooms with points. They advised that provided there's availability in an overwater villa it would cost $290 per night before taxes and fees.
Relatively Low Award Pricing
IHG introduced dynamic award pricing a few years ago which means award pricing can change from night to night.
That's the case with the Holiday Inn Resort Kandooma Maldives, but for large parts of the year you're looking at award bookings costing 30,000-45,000 points per night. For example, here's the pricing for the four month period from May 21-September 21.
During that entire four month period there's only one week where award nights cost more than 43,000 points. In fact, only two weeks out of that four month period cost more 40,000 points or more. That's notable because of how IHG free night certificates work (more about that in a moment).
Award pricing isn't always quite this low though. Pricing seems to get a little more expensive in October and a little more expensive still from November-January. That's presumably due to weather – and thus demand – as the wet season in the Maldives runs from April to October.
Bookable With Free Night Certificates Without Needing To Top Up
If you have an IHG Premier and/or IHG Select (no longer available for new applications) credit card, you get a free night certificate at your card's anniversary date each year. Both those certificates are valid for one night worth up to 40,000 points. The Premier's certificate can be topped up with points for award nights costing more than 40,000 points per night, while the Select card's certificate can't be topped up. With award pricing less than 40,000 points on most nights though, there's plenty of availability where you can redeem those more restrictive IHG Select certificates.
It used to be possible for IHG Select cardholders to also get the IHG Premier credit card. My wife and I each have both of those cards which means that between us we get four IHG free night certificates each year. If you're in the same position, being able to book four nights in the Maldives for the cost of two $99 annual fees and two $49 annual fees (i.e. a total of $296 or $74 per night) is an absolute steal.
4th Night Free
Both the IHG Premier and IHG Traveler credit cards offer every 4th night free on award stays. If you're planning on booking with points rather than (or in addition to) free night certificates, that can save you a substantial number of points.
If you stay 8 nights, you get both the 4th and 8th nights free. Stay 12 nights and get the 4th, 8th and 12th nights free, etc. The way IHG calculates that is that they remove the cost of every 4th night rather than deducting 25% of the average cost for those four nights.
It can be a particularly valuable perk if at least one of your nights would be expensive and you have some flexibility with the dates you visit. For example, at the time of writing this post the nights spanning September 9-16 cost 65,000-74,000 points per night – much more expensive than dates during the preceding few months. If you were able to adjust a four night stay so that your dates were September 6-10 rather than, say, September 11-15, it would place the expensive night as your final night.
If you have the IHG Premier or IHG Traveler credit card, you get that 4th night free. Remember how I said IHG removes the cost of that 4th night rather than deducting 25% from the total cost for those four nights? This is why the benefit can be so valuable:
That four night stay drops from 173,000 points to 99,000 points – significant savings. That makes the average cost 24,750 points per night which is an incredibly low price for the Maldives given that these are IHG points.
See this post for even more details about how the 4th night free benefit works: New IHG Sweet Spot: Dynamic Pricing + 4th Night Free For Huge Savings
10% Points Rebate
If you still have an IHG Select credit card, you get a 10% points rebate on award stays. That stacks with the IHG Premier & Traveler 4th night free benefit if you have one of those cards too, thereby leading to even more savings.
In the example given above, that four night stay would be further reduced from 99,000 points to 89,100 points or an average of 22,275 points per night.
Stock Up On Points With The IHG Premier Credit Card
At the time of publishing this post, the welcome offer on the IHG Premier credit card is 175,000 bonus points when spending $3,000 in 3 months. You'll earn at least 3x on that spend, so you'll earn at least 184,000 points when meeting the minimum spending requirement. You can find the latest welcome offer and card details below.
One of the card's benefits is that you get every 4th night free, so with 184,000 points – and depending on your dates – you'd almost have enough for 8 nights free at the Holiday Inn Resort Kandooma Maldives.
Buy Points
IHG frequently sells their points for 0.5cpp (cents per point). That means 30,000 points can be bought for $150, 40,000 points for $200, etc. To see how that compares to cash rates, let's look at the night of May 21 which is when they're charging exactly 30,000 points for the night.
The cheapest price with free cancellation is $207 for the night, but with taxes and fees you're looking at $276.13. Buying 30,000 points would therefore save you $126.13 for just that one night.
The savings from buying points get even better if you have an IHG Premier or Traveler card and can therefore also take advantage of the 4th night free benefit. Let's assume the first two of those nights of a four night stay cost 37,000 points per night and the final two nights cost 36,000 points per night; based on the screenshots of award pricing earlier, that seems to be a reasonable expectation. The final night costing 36,000 points would be free, meaning the total cost for the four nights would be 110,000 points. When IHG points are on sale for 0.5cpp, that number of points would cost you $550, or an average of $137.50 per night. If paid rates were an average of $275 per night, you'd be saving 50% over the cash rate which represents fantastic savings.
Good Value Speedboat Transfers
One of the most expensive parts of a trip to the Maldives involves getting to your resort from Malé airport. With many points-bookable options, you're looking at paying $500+ per person for round trip seaplane transfers.
The Holiday Inn Resort Kandooma Maldives is one of the exceptions though, partly because transfers are conducted by speedboat rather than seaplane. The 45 minute round trip speedboat ride costs $130 nett per adult and $70 nett per child under 12 which means a family of five could get to the Holiday Inn Resort for less than the cost of one adult flying to a different resort like the JW Marriott Maldives Resort.
Free Kids Meals
Another reason this resort could be a good place for families to visit is that children aged 12 and under stay and eat for free when sharing their parents' room. That could save larger families a significant sum because that policy applies to up to four children and is valid when choosing meals from the "Kids Eat Free" menu.
Something important to bear in mind though is that the maximum occupancy on the rooms bookable with points is three people. That means that if you have 2+ kids and want to book with points, you'll have to decide which one you love more and leave the rest behind 😉 Alternatively, a family of 4-6 people could book two rooms with points and have 2-3 people in each one. If you assign a parent to each room (even if that's not how you actually sort out your sleeping arrangements), that would allow up to four children under 12 to eat for free.
Free Breakfast With Diamond Status
Towards the end of 2022, many people jumped on the opportunity to get free Diamond status with IHG and extended that through 2023 by paying for Ambassador status as that extends Diamond status despite that not being a published benefit for Ambassador members.
IHG revamped their loyalty program last year which means that for the first time members with top-tier status (i.e. Diamond) can choose free breakfast for two as their welcome amenity. That benefit will apply at the Holiday Inn Resort Kandooma Maldives which can help reduce the cost of meals there.
Reasonable(ish) Meal Pricing
Eating at hotel restaurants in the Maldives is never going to be cheap, but the Holiday Inn Resort has lower meal pricing than many other hotels.
In fact, they offer all kinds of meal pricing options. You can order meals a la carte from the restaurants on-site, or you can pay for one of several different meal plans – bed & breakfast, half board (breakfast & dinner), full board (breakfast, lunch & dinner) or all-inclusive which also includes both alcoholic and non-alcoholic drinks.
The upcharge for each of these dining packages depends on the rate type you book. If you're planning on booking with points or free night certificates, that'll be a room-only rate which means the upcharge will be:
Bed & Breakfast – $30 per person
Half Board – $90 per person
Full Board – $125 per person
All-Inclusive – $195 per person
While those prices aren't cheap, they are reasonable for the Maldives, especially if you're planning on drinking a lot while you're there.
When reaching out to the hotel to get details about dining packages, they sent me a PDF which provides comprehensive information about dining packages, a la carte pricing, drinks menus, restaurants, etc. That pricing is obviously subject to change and so it's worth reaching out to the hotel before your stay if you want up-to-date details, but here's what they sent me in February 2023.
Reviews
Everything I've written so far is all well and good, but one of the biggest questions on my mind was if the Holiday Inn Resort Kandooma Maldives is actually worth visiting. To my somewhat surprise, it appears it is.
The resort has more than 1,500 reviews on the IHG website with an average rating of 4.8/5. While that's a little higher than reviews for the resort on other sites, reviews are still very good elsewhere. Google Reviews has it at 4.5/5, Booking.com at 8.7/10, Trip Advisor at 4.5/5, Expedia at 8.8/10, etc. That suggests they provide a solid experience, even if service likely isn't going to be as stellar as somewhere like the Conrad.
Getting To The Maldives
About a week before COVID resulted in worldwide travel restrictions, Nick published this post sharing tips for how to book flights to the Maldives and hotels there using the bonuses earned from two credit cards. While that post is three years old, most of the information in it is still valid, so that's worth checking out if you're planning a trip to the Maldives and would like to be able to do that with as little money out of pocket as possible.
Your Experience
I'm sure there are some readers who've had a chance to stay at the Holiday Inn Resort Kandooma Maldives. If you've had a chance to experience the resort, what were your thoughts?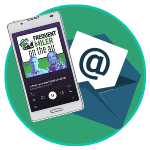 Want to learn more about miles and points?
Subscribe to email updates
 or check out 
our podcast
 on your favorite podcast platform.