In my opinion, the value of holding an Amex Platinum card dropped recently when we learned that US Airways and American Airlines lounge access would no longer be an included perk.  And, to make matters worse, as of May 1, Delta will no longer allow cardholders to bring in guests for free.
On the plus side, Amex has been installing their own Centurion lounges in some airports (Las Vegas and Dallas, so far) and reviews have been quite positive. And, in those lounges, Platinum cardholders can bring immediate family members or up to two guests.  Still, two new lounges and promises of more hardly make up for the loss of US Airways and AA lounges, and reduction of access to Delta lounges.
Despite the lounge situation, it's still possible to get good value from Platinum cards.  The Platinum cards have a $450 per year annual fee (or $475 for the Mercedes branded version).  You can reduce this cost by teaming up with friends and relatives: For $175 more, you can add up to three people as authorized users on your account.  Each user will get almost all of the perks associated with having a Platinum card except for the $200 airline fee credit.  So, if you assume you'll always get the $200 airline fee credit reimbursement, the math works out to just over $100 per card: ($450 + $175 – $200) / 4 = $106.25.  In my opinion, that's pretty good for the perks this card offers!  Keep in mind, though, that charges placed on these cards go to your account.  You can limit spending on these cards, but basically you need to really trust anyone you do this with!
Below is a round up of card benefits including personal anecdotes showing how I've received real value so far.  Note that there are quite a few additional benefits that I won't mention here because they are available on many other Amex cards as well.  The focus here is on benefits available specifically to Platinum cardholders.  Note too that you have to enroll in most of these to get the benefits.  You can enroll through this website:
exploreplatinum.americanexpress.com/Benefits/BenefitEnrollment
$200 Airline Fee Credit
Amex will refund airline fees charged to the Platinum card up to $200 per calendar year.  This credit is not supposed to cover gift cards and award fees, but it often does anyway (see "Award fee reimbursements: searching for limits").  Keep in mind that this benefit is only for the primary cardholder and only for one designated airline.
$100 Global Entry Fee Credit
Use your Platinum card to pay the $100 Global Entry fee and Amex will automatically reimburse your account for that amount.  This benefit does apply to authorized user accounts as well (as long as they pay with their cards).  Global Entry is a nice system that lets you bypass most of the lines when reentering the U.S. from abroad.  However, for many of us an even bigger benefit is TSA PRE.  By having global entry, you automatically qualify for TSA PRE (which is mostly used for domestic travel).  With TSA PRE, you can enter the faster TSA PRE security lines, keep your shoes on, and keep laptops and liquids in your bag.  If you haven't tried it, let me just say it's awesome.  I'm pretty sure it has saved me at least once from missing a flight.  And, it has certainly saved me multiple times from extremely long security lines.  Yes, there are times where the TSA PRE line is just as long as the other lines (especially during peak business travel hours), but I still appreciate keeping my shoes on, etc.
Marriott Gold Status
Once you get your card, call Amex at 1-800-525-3355 to get your Marriott account upgraded to Gold status.  SPG Gold status gives you the following perks:
Earn a 25% bonus on points earned from paid stays
2PM late checkout
Room upgrades, when available
Welcome gift: bonus points
Enhanced Internet
Car rental elite status
The Platinum card offers elite status with three car rental companies: Avis Preferred, Hertz Gold Plus Rewards, and National Emerald Club Executive. This is a bigger deal than I had previously realized.  With National Executive status, for example, you can book (and pay for) a mid-sized car but then choose from any car in their Executive Aisle.  Recently my family vacationed with friends and we put this benefit to great use.  Because minivan rates were so high, we reserved two separate cars.  At National, though, I went ahead to see if I could find a minivan in the Executive Aisle.  Success!  The other family cancelled their car reservation and we saved the cost of an entire rental.  To make the deal even sweeter, we saved money in every place that charged for parking during the trip since we only had to pay for one car instead of two.
Airport Lounge benefits
As I mentioned at the start of this post, the Platinum card's lounge benefits will soon become less valuable, but they still have real value.  The Platinum card automatically gives the cardholder access to Delta SkyClubs (when , Centurian Lounges, and Airspace Lounges (currently at BWI, CLE, and JFK).  And, you can enroll in Priority Pass Select for access to "over 600 participating lounges worldwide".  Note though that you do need to enroll in Priority Pass Select, and use your Priority Pass card to enter those 600+ lounges.
Fine Hotels & Resorts
American Express Platinum cardholders can book hotels through the Fine Hotels & Resorts website.  By doing so, you will receive elite-like benefits:
Noon check-in upon arrival, when available
Room upgrade upon arrival, when available
Daily breakfast for two people
4pm late checkout
Additional special amenity unique to each property, such as a $100 food and beverage credit or a massage for two people
One great thing about booking hotels this way, is that you will receive elite benefits, points, and stay credits when staying at chain hotels.  This is not true of most stays booked through online travel agencies such as Expedia, Travelocity, etc.  In my case, I haven't yet found a situation where the Fine Hotels & Resorts prices were close enough to the best otherwise available rates.  However, I know others have found good deals in the past, especially when combining very short stays with a $100 food and beverage credit.
More premium travel benefits
In addition to the Fine hotel and Resorts program detailed above, Platinum card members get access to many high-end (read "expensive") travel services:
Cruise Privileges program: $300 per stateroom shipboard credit, or two category upgrade (depending on ship, category booked and availability)
Platinum Villas: receive benefits valued at up to $500 per booking
The Hotel Collection: Up to 475 hotel credit when staying at least two nights
Premium Private Jet Program: Up to $300 total per flight towards limousine transfer service, in flight catering, etc.
Platinum Destinations Vacations: Get up to 25,000 Membership Rewards points.
I can't recommend any of the above services since I haven't tried any of them (and probably never will).  If you have recommendations for or against these, please comment below.
Reader experiences
Have you received value from your Platinum card in ways that I missed?  Please comment below.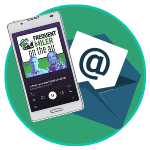 Want to learn more about miles and points?
Subscribe to email updates
 or check out 
our podcast
 on your favorite podcast platform.