706,000 points earned. 294,000 left to go.
Background: Million Mile Madness is the fun and foolish quest to earn a million points in one month. Throughout March, I'm doing everything I can to earn as many points as I can while keeping within my ethical boundaries. I don't expect that a million points will have been credited to my account by March 31st: points often take quite a while to get credited. Instead, I'll track all of the points that I expect, and I'll declare victory if the expected total is over a million. To keep things challenging, I will try to keep my net costs below $1,000.
All points earned and expenses incurred are tracked via this Google Docs spreadsheet.
See all Million Mile Madness posts (in reverse order), by clicking here.
Extreme Savings and Points from Lowe's
In June, FlyerTalker Sam_Goh helped write up a series of techniques that can add up to huge savings at Lowe's (see "Extreme savings at Lowes"). More recently, I ran experiments to see if it was possible to double or triple dip at Lowe's through point earning portals. Fortunately, the experiments worked! Sure, I'd love to save a lot of money, but this month my primary goal is to earn a lot of points. Here is the triple dip that worked in my small scale experiments:
Buy Home Improvement gift cards at Office Depot. Pay with a Chase Ink card to earn 5 points per dollar. See "The Home Improvement gift card" for more details.
Go through Chase's Ultimate Rewards Mall to Lowe's. Use the Home Improvement card (as a Discover credit card) to buy Lowe's gift cards. Earn 5 points per dollar.
Go through Chase's Ultimate Rewards Mall to Lowe's again. Buy merchandise and pay with the Lowe's gift cards. Earn 5 points per dollar.
The above "dips" have worked in individual experiments, but I have not yet proven that they work altogether on a big scale. I'm about to find out. I've been busily buying up thousands of dollars worth of gift cards in anticipation of using them to buy items which I will then resell (see "Million Mile Madness: Preparing to buy & sell"). If all goes well, I'll earn a total of 15 points per dollar with minimal cash losses.
10% off
When buying and selling things bought at retail, its not easy to avoid losing money due to shipping costs, seller fees, etc. The key to minimizing losses at Lowe's, I think, is to take full advantage of the Lowe's moving coupon which gives you 10% off orders up to $5000.
In order to get the coupon, I stopped at my local post office and asked for moving coupons. Along with a smile, I was given three packs of coupons. When I got home I discovered that the Lowe's coupons had expired in February. Ugh.
Luckily I remembered that in the comments of my Extreme Savings at Lowe's post, someone had given a link to a website for requesting the coupon. I quickly found the comment (and link) contributed by Patrick. He wrote:
Go here…
http://www.lowes.com/cd_Coupon+Registration_253641591_?UserSearch=moving+coupon&rpp=16
So, I clicked his link, filled out the online form, put in the future date in which my family may (or may not) move, and soon enough received the coupon via email. Valid until April 18th. Excellent. Thanks Patrick!
The Plan
My plan is to buy about $5000 worth of merchandise from Lowe's by applying the triple dip techniques described above, along with the 10% off coupon. I'll find merchandise that is lightweight, sells at a competitive price, and gets good reviews at Amazon.com. Then, I'll use Amazon's "Fulfillment by Amazon" service to resell all of those items.
Unless I stumble across a spectacular sale at Lowe's, I will likely lose money through buying and selling. Let's assume that I'll be out 10% ($500) of the $5000 spent. That's OK. I'll have earned 15 X 5000 = 75,000 points. The cost per point would be $500 / 75,000 = .67 = 2/3 of a cent each. Since the points earned would be valuable Ultimate Rewards points, that's a good deal. Of course, I hope to lose less than that, but I think 10% is a reasonable conservative estimate.
So far, I've ordered $3500 worth of Lowe's gift cards and paid with Home Improvement cards. Points for my first three orders of gift cards have already posted as pending in the Ultimate Rewards Mall, so I'm feeling pretty confident about the plan. One big risk is that I will need to pay with a bunch of $500 Lowe's gift cards and I don't know how many gift cards Lowes will accept in one order. Will they accept 10 or more? Does anyone know?
Another difficulty is that my local Office Depot store is currently out of stock of Home Improvement cards, so it may be difficult to get the final $1500 worth. It may be time for me to venture further out from home…
Learn about Million Mile Madness: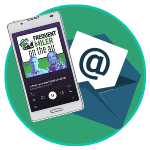 Want to learn more about miles and points?
Subscribe to email updates
 or check out 
our podcast
 on your favorite podcast platform.