Miraval Berkshires is one of three sought-after, all-inclusive Miraval "wellness retreat" properties in the US (read Greg's recent review of Miraval Arizona here).  Hyatt recently announced that it's expanding the footprint of this property to include Wyndhurst Manor, formerly a Destination Hotels location. The addition will add 40 additional rooms and a another fine-dining restaurant to the current Miraval Berkshires resort.
Since opening in 2020, Miraval Berkshires has somewhat confusingly shared a 380-acre property with Wyndhurst Manor. Once the two resorts are combined, Wyndhurst Manor will add 40 additional guest rooms that are spread between the Gilded Age Mansion and 3 Carriage Houses that have 10 guest rooms each.  Wyndhurst Fitness and Golf Club, which shares the same property, will still continue to operate separately.  Wyndhurst Manor's 1894 Fireside Bistro & Bar will become part of Miraval as well, adding a third dining option to The Harvest Moon Restaurant and The Roost.
Is this a "Wyn" for Miraval Berkshires?
Miraval Berkshires has been the most inconsistently reviewed of the three Miraval locations (perhaps not surprising as it was opened in the middle of the pandemic). We published a review in late 2020 that was very positive overall, the one complaint being that it could feel quite busy with all of the on-site golf club traffic.
It will be interesting to see how well Wyndhurst Manor is incorporated into Miraval. On the plus side, this will increase the total amount of rooms at Miraval by ~40% and removes the awkwardness of having two, distinctly-themed resorts on one property.  The newly-renovated suites in the Manor look nice enough and the addition of another dining option seems like it would be an improvement as well.
On the other hand, Wyndhurst Manor seems to be a significant step down from what the expectations would be for a Miraval property in terms of rooms, facilities and dining.  Prices for the same rooms will be tripling in some cases, albeit now as an all-inclusive.  When it was with Destination Hotels, it received very spotty reviews on the state of the facilities as well as on the dining experience.  The press release optimistically states that Miraval will now be able to offer "direct access to the historic golf course where golf enthusiasts can experience the mindful side of the sport."  Whether or not golf carts and club traffic will promote mindfulness depends on how you do or don't golf, I suppose.
Quick Thoughts
Miraval Berkshires is a very popular resort and a nice option as a retreat for those in the Northeast Corridor. There is a lot of potential in this property and it will provide more availability for Hyatt loyalists looking to try Miraval (especially during the regular BOGO promos). It will be interesting to see how well the addition of Wyndhurst Manor is managed and if Hyatt will be able to put the necessary TLC into making sure all of the facilities are up to snuff.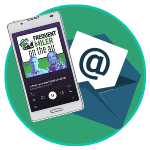 Want to learn more about miles and points?
Subscribe to email updates
 or check out 
our podcast
 on your favorite podcast platform.