Believe the hype: the used car market is hot right now. I just beat the heat by buying a car with a credit card and I earned so many points on my used car purchase that I could turn around and sell the car tomorrow (and I'll show you how) and turn a profit. Alternatively, I could use the points I earned to cover an entire vacation with a retail price higher than the cost of my vehicle (See: Incredible vacations with half a million Membership Rewards points). Here's how I did it, what I learned, and how you can do the same. This post is long, but you can get the short summary in the next section and you can easily skip around to the sections that interest you using the table of contents below.
Update: In the hours since publication, the offer on the Platinum card has changed. Unfortunately, the Shop Small component has expired and restaurants are now only 10x for the first 12 months. This is a huge bummer!
Summary: I bought a car with a credit card and raked in more than 500,000 points
The bottom line summary for this post is:
I shopped the Internet looking for a deal on a used minivan. I ultimately purchased 9 hours away from home in Columbus, Ohio.
I bought my van at a car dealership that I was confident would code as an Amex Shop Small business (most dealerships likely do) and I put $24,000 of the purchase on a credit card. It is worth noting that I was initially told that the dealership had a $2,000 limit on credit card payments. That proved to be negotiable.
I earned 360,000 points at 15x for a $24,000 Shop Small purchase (this offer has since expired – bummer!), 96,000 points at +4x because of a referral offer, and 125,000 points from the welcome bonus for a grand total of 581,000 points by paying for the majority of the cost of the car on a credit card.
Because of the hot used car market, I could potentially sell the car for nearly what I paid and come out with a bucket of cheap Membership Rewards points. If you shop really well, I think you could make an easy profit. See more in this section.
The points I earned from this purchase could nearly cover my entire $17,600 vacation to Europe planned for later this year – and it could get far better than that (See: Incredible vacations with half a million Membership Rewards points). This was well worth the effort.
The truth is that there was some effort involved and I learned some important things along the way. With the lessons I learned, hopefully your approach can be more streamlined and you can also walk away with a boatload of points that makes it worth buying a car even in the current ridiculously hot market.
The Resy offer for the Amex Platinum card: Buying a car with a credit card never yielded so many points
Update: In the hours since publication, the offer on the Amex Platinum card has changed. The best offer (as shown below) no longer includes the Shop Small bonus. If you got in on that offer while it was still available, you can still use the technique in this post to generate a ton of Membership Rewards points, but if you missed the 15x Shop Small offer it has now expired. That's very disappointing!
For months now, the most incredible welcome offer we have ever seen on a single credit card has been available on the Platinum card from American Express (and it has now expired as noted above). The catch is that the absolute best offer was only available by applying through a link at restaurant reservation website Resy. Since Resy is offering the indisputable best offer on the Platinum card, our Platinum card page has linked to it and we have referenced it many times in posts and on the Frequent Miler on the Air podcast. To be clear, we don't earn any sort of affiliate commission or bonus on this card, the offer is just so good that it feels necessary to shout about it from the rooftops.
This is the offer:
Card Offer and Details
100K after $8K spend in 6 months plus 10x at restaurants for first 6 months (up to $25K max spend). Terms apply.$695 Annual Fee
Information about this card has been collected independently by Frequent Miler. The issuer did not provide the details, nor is it responsible for their accuracy.
Recent better offer: 150K after $6k spend (referral only, expired 10/23)
FM Mini Review: This card is absolutely loaded with high end perks. Depending upon your situation, those perks may be worth the annual fee or much more.
Earning rate: 5X points for flights booked directly with airlines or with American Express Travel ✦ 5X points for prepaid hotels booked through American Express Travel
Card Info: Amex Pay Over Time Card issued by Amex. This card has no foreign transaction fees.
Noteworthy perks:
Up to $200 a year in statement credits for incidental fees at one qualifying airline per calendar year ✦ $200 prepaid hotel credit per calendar year valid on Fine Hotels & Resorts and The Hotel Collection bookings ✦ Up to $20 per month rebate for Disney+, a Disney Bundle, ESPN+, Hulu, The New York Times, Peacock, SiriusXM, and/or The Wall Street Journal ✦ $15 monthly Uber or Uber Eats credit ($20 in December, use it or lose it each month) ✦ $189 CLEAR fee reimbursement per calendar year ✦ $12.95 (+tax) monthly credit for Walmart+ monthly membership subscription credit when you pay with Platinum card ✦ Up to $100 in credits annually for purchases at Saks Fifth Avenue (up to $50 in credits semi-annually) ✦ Priority Pass membership (Lounges only) with 2 guests and other airport lounge benefits (Centurion and Delta) ✦ Rental car elite status ✦ Marriott Gold status ✦ Hilton Honors Gold status Enrollement required for some benefits. Terms Apply. (
Rates & Fees
)
While the 125,000 points after $6,000 in purchases in the first 6 months would be a monster offer on its own in a normal world, what made the now-expired previous offer so unprecedented was the ability to also earn 15x on up to $25,000 in purchases during the first 6 months at Shop Small businesses in the US and at restaurants worldwide. Ordinary credit card category bonuses are 3x, 4x, or 5x. Getting 15x — even as a temporary category bonus – is bananas.
If you were able to spend the full limit of $25,000 at Shop Small businesses / restaurants in the first 6 months, you would have ended up with 500,000 Membership Rewards points. That is broken down as follows:
25,000 x 15 = 375,000 + 125,000 points (welcome offer) = 500,000 points.
In my case, I did even better thanks to a temporary referral bonus that was available last year: by opening my new Platinum card in November 2021 and referring someone else to a new card before December 1, 2021, I triggered a referral bonus of +4 points per dollar spent on up to $25,000 in purchases for 3 months. That stacked.
In total, I was able to earn 19x on my purchase (15x small business plus 4x from the referral bonus) plus the 125,000 welcome offer points. I put $24,000 on my card and as such I earned 581,000 points.
$24,000 x 15 = 360,000 points (Shop Small offer)
$24,000 x 4 =  96,000 points (referral offer)
Welcome offer = 125,000 points
Total = 581,000 points
Redeemed for a cash deposit to a Schwab brokerage account, that would be $6,391. That represents a 26.6% return on my $24,000 purchase.
To be clear, I would need to also have the Schwab Platinum card to do that (or to open the Schwab Platinum before I close this current Platinum card). However, I use this as a baseline cash value for the points since it is possible to get that value in dollars and cents.
Alternatively, I showed yesterday how these points could be used to cover a vacation with a retail cost of $17,000-$30,000 or potentially far more. If I just used this welcome bonus for four round-the-world business class tickets as you see in the example in that post, we would get north of $64,000 worth of business class flights with our $24,000 used car purchase. No, I would never spend sixty four thousand dollars on those flights, but it sure seems like a nice pot sweetener to soften the blow of accepting my middle-aged-dad-who-drives-a-minivan status.
And in fact the points are why we purchased. We have talked about getting rid of our SUV in favor of a minivan for the past year or two, but with used vehicles commanding high prices right now, we thought we would hold off on purchasing until prices came back down to Earth. However, with the unprecedented chance to earn more than half a million Membership Rewards points with our used vehicle purchase, we just couldn't justify not buying now.
Thanks to how hot the market is right now, it might even be worth buying a vehicle speculatively to try to resell just to pick up the points if you got the Shop Small offer. You can easily test the market in terms of what kind of price to expect, but more on that in a bit.
Is a car dealership a small business? Yes! Maybe.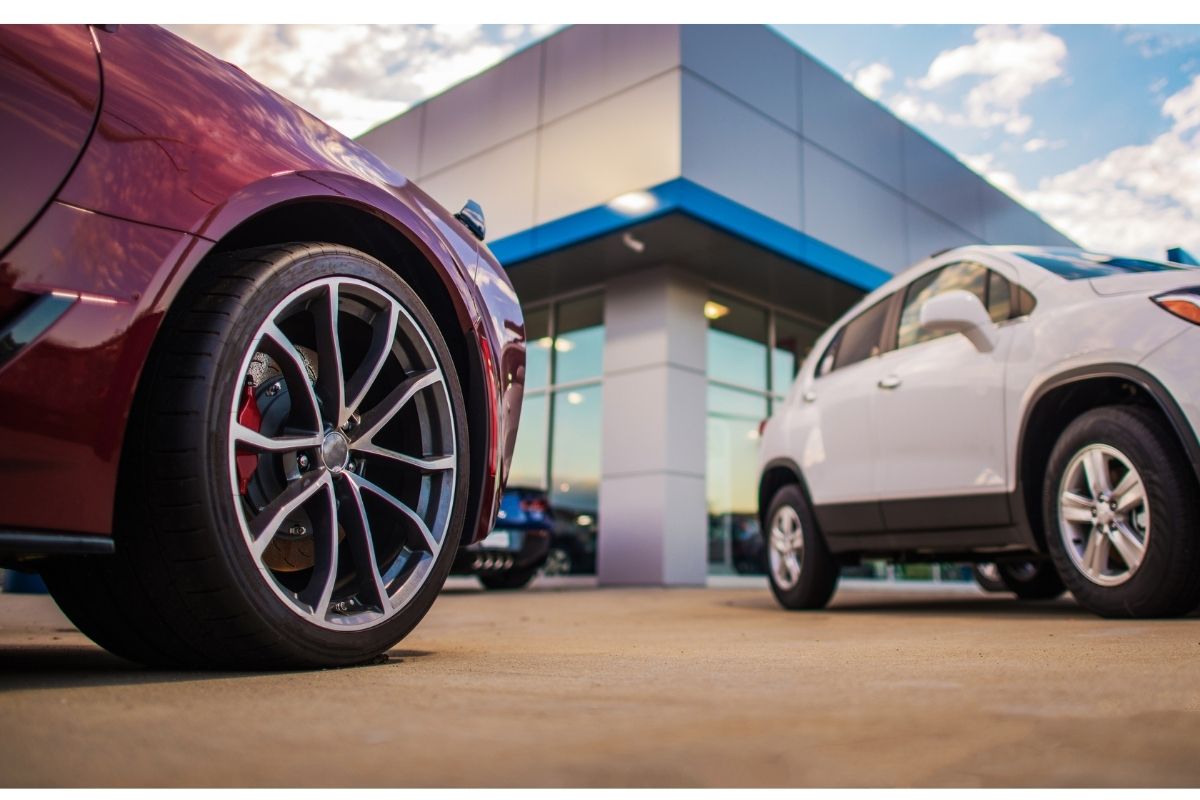 I long expected car dealerships would code as small businesses for the Shop Small component of the former offer. That may seem counterintuitive since names like Toyota, Chrysler, Ford, and Chevrolet clearly aren't small businesses. However, apart from Tesla, most car manufacturers don't sell directly to customers. Instead, locally-owned entities sell the cars. Notice someone's last name on the marquee of most dealerships. They are usually family-owned small businesses.
I therefore wasn't surprised when I found car dealerships listed on the Amex Shop Small map on Day 1. Indeed most car dealerships I've searched show up on the map with the small business icon. Here were some examples I previously shared: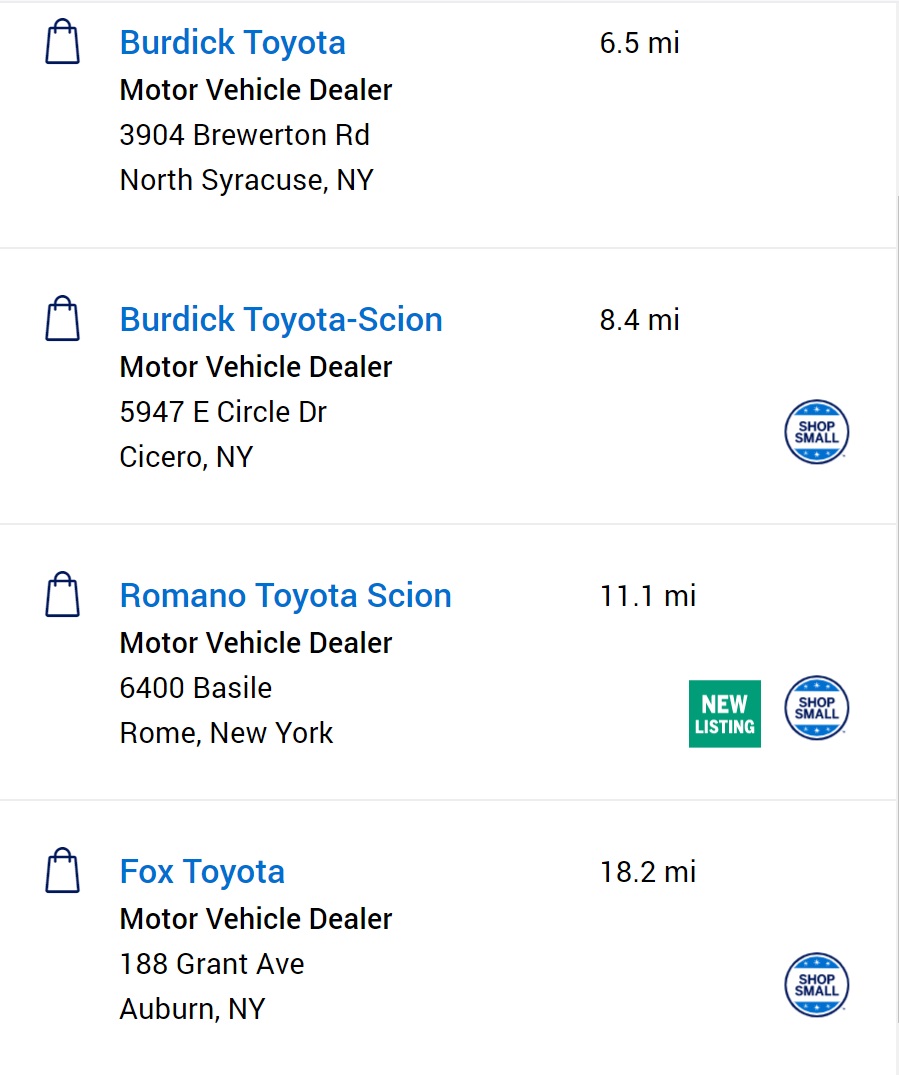 In the picture immediately above, you can see that Fox Toyota, Romano Toyota, and the Burdick Toyota-Scion dealership in Cicero all have the Shop Small icon. That is an indication that they probably participate in the Amex Shop Small program. However, the Burdick Toyota dealership located on Brewerton Rd in North Syracuse does not have the Shop Small icon.
Most retailers that appear with the Shop Small icon should code as Shop Small businesses (and in my experiences they have), though we've had a few reports from readers who spent at businesses that have the Shop Small icon but did not code as a Shop Small business. I have also spent at businesses that did not have the Shop Small icon on the map but successfully coded as small businesses.
My point here is that you can't read too deeply into the Shop Small map. I wrote an entire post about the usefulness and uselessness of the map here: Ways I've earned 15x at small businesses.
However, the map is the best you can do in terms of trying to predict businesses that will probably code for the Shop Small bonus. To be absolutely sure, you'll need to make a small test purchase. I don't know how often Amex updates their site when businesses join or leave the Shop Small program and in some cases I imagine that a small business might make a payment terminal or coding change on their end that Amex would have no way of knowing. The Amex Shop Small Map Frequently Asked Questions suggest that vendors who have accepted Amex cards for at least a year must have taken at least 1 payment with an Amex card in the previous 12 months. There is some element of gamble unless you make a test purchase.
Unfortunately, that whole test purchase thing is hard with a car dealer. The dealer where I eventually purchased my car was in Columbus, Ohio, about a 9 hour drive from where I live. It was a new and used car dealership (affiliated with a major car brand) and it showed up on the Shop Small map with the Shop Small icon, so I felt pretty confident that this would all work. Still, I was hoping to make a deposit first to know before I showed up.
I agreed to a deal with them on a Monday, but they wouldn't hold the car until Friday even if I put down a $24,000 deposit. Truthfully, that put me off some, but it's a hot market. One dealer wouldn't even give me a cash price, telling me, "We don't do cash sales. We prefer financing". You know it's a hot market when they aren't even interested in naming a price for someone who walks in with a fistful of dollars.
Of course, dealers do prefer financing. Let there be no doubt, the car business is less about selling cars and more about selling loans. If my experience is any indication, don't expect much negotiation if you're not financing through the dealer.
Anyway, the dealership finally agreed to take a deposit on Wednesday contingent on me picking up on Friday. I drove out Thursday and picked up my van on Friday morning. Unfortunately, points from my deposit didn't post until Saturday, so I just had to cross my fingers and hope for a pile of points.
Still, if you can get five or six thousand bucks back on a $25K purchase (or a vacation worth thousands more), the ability to negotiate a little bit off the price might not matter much to you.
Will Amex approve a charge to buy a car with a card?

The short answer is yes. The Platinum card has no preset spending limit. That doesn't mean you can purchase anything and everything you want, but it does have a flexible spending limit.
That said, when I first started shopping, I hit the "Check Spending Power" button in my account and picked a large enough amount to cover the high end of my car shopping budget. I got a message saying to call to speak with a representative.
I called and explained that I was looking to buy a car with my Amex card. The rep told me that as this was a new account, they couldn't approve a charge at the amount I was requesting. I asked whether I could pre-pay the charge and he said that I could absolutely schedule a payment. At the time when I originally called, I thought I would buy a vehicle within the week. The phone rep was able to schedule a payment for the following week and then immediately approve the amount I was requesting so that I could purchase the car (with the payment set to automatically occur to cover my balance).
As it turned out, I didn't buy that week. The automatic payment still processed for the small (few hundred dollars) balance I had on the card.
Then, when I found the car that I did want, I realized that it didn't make sense to put more than $25K on the card because of the 2% fee. Once I maxed out the welcome bonus and referral offer (both capped at $25K spend), I'd only be earning 1x. I didn't want to pay a 2% fee to earn 1 point per dollar. I decided to put less than $25K on my Platinum card because I had already done a little bit of qualifying small business and restaurant spend.
When I used the "Check Spending Power" link in my account, it said that a $24,000 charge would be approved.
I later called to be sure that I was all set and to see if I needed to provide any more info, but the phone representative assured me the charge would be approved.
I made a $1,000 deposit with the dealer over the phone with my Platinum Card two days before pickup. At the dealership, I paid an additional $23,000 to buy a car with my Platinum Card (and paid the rest via check). Sure enough, it all went through without a hitch. The day after picking up the van, the bonus points from my $1,000 deposit (both 14x Shop Small and 4x from the referral bonus) posted to my Membership Rewards account. Then it was just a matter of waiting a few days for the rest to roll in (and they did).
How I hunted down a dealer and a deal to buy a car with a credit card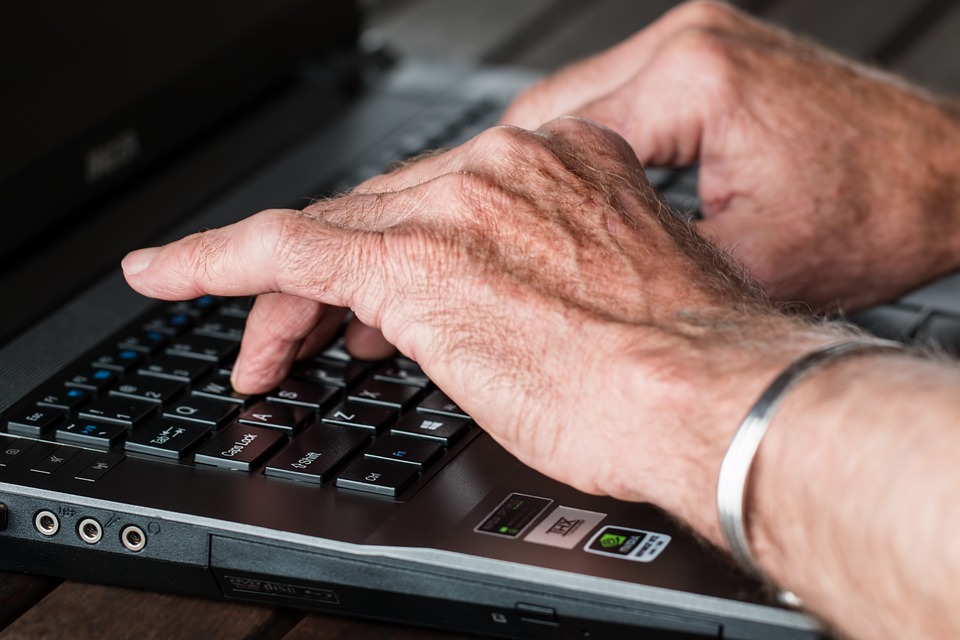 Years ago, I read some articles on how to negotiate a car deal via email. I contacted more than 200 dealerships in my process of finding the vehicle that I bought and I can confidently say that most of what I read a few years ago is outdated or doesn't work quite as well as you would hope.
Here are my key takeaways from contacting more than 200 dealerships:
First, keep in mind that all the usual car shopping caveats apply. Do your research both on the vehicle and the dealership. This post isn't about how to check the Carfax and do your due diligence on the dealer and so on. If you're new to car shopping, give that process a Google before you get into this.
Going to the dealership website to find a specific person to email was a waste of time. It seemed smarter to go directly to a specific person, but I rarely got responses that were any better than what I got sending a message through a site like Autotrader or the button on the dealer website that says "check if this car is available". An exception is probably if you have been referred by a specific past customer or mutual friend.
Don't waste much time on the initial email because in 95% of cases nobody is going to read it. You'll get automatic drip email campaigns with form emails, but very few personalized responses. The instances where anyone actually read my initial email and responded directly to anything in it were few and far between — that happened maybe 5% of the time. Just send a simple "I'd like to email with someone about this vehicle" type of message and wait to get the automatic email asking you when you have time to come to the dealership in person. Respond to that with your actual questions.
While we're on the email thing, create a dummy email. You're going to get junk email forever, so don't use your primary email address. I created one just for car shopping.
Speaking of junk mail, you'll also get calls and texts nonstop. I recommend either using Google Voice or one of those prepaid Verizon numbers you recently opened.
Don't expect much negotiation in the current market. I spent a lot of hours shopping both via email and over the phone and I was frequently told that the price is the price. Surely this will vary and negotiation is an art, but my strong sense is that a lot of dealers don't feel a need to negotiate right now.
Expect to do most of the work. This was a bit of a challenge for me at the beginning. I typically expect a little hustle out of someone working for a commission. But it's a hot market and it quickly became obvious that what I envisioned as a chance to make an easy sale was actually viewed by the salesperson as a sale they were going to make with me or without me. While I definitely came across a few exceptions, I had a lot of situations where getting answers to questions or getting a return call or email was like pulling teeth. I even got a few outright rude responses. Don't expect Singapore Airlines service in most situations.
Don't lead with the fact that you want to use a credit card. Conventional wisdom will tell you that you need to negotiate the price before negotiating payment, but I didn't really want to waste time with multiple emails with dozens of dealerships that ultimately wouldn't take my credit card for the amount I wanted. On my first rounds of emails, I led with the fact that I wanted to put the entire purchase on a credit card. The very first dealer to respond was willing to take the full purchase price on a card for a 3% fee. After that, many, many dealerships cited a card limit of $2500-$5000 and I immediately eliminated them. That was a mistake. I would have gotten more helpful responses without leading with the credit card angle and those credit card limits were probably negotiable in at least some situations. In my final negotiation, I waited to mention the card until the end. Upon hearing that I wanted to put $24K on a credit card, the salesperson from whom I purchased my van initially told me that the dealership only accepts $2,000 on a credit card. I asked him to talk to his manager and let them know that I was willing to pay the interchange fee. I said that I understood that dealers who took a large payment on a card typically charged something like a 3% fee and I was fine with that. Less than 10 minutes later he called back saying they could take $24K on the card for a 2% fee ($480). I don't doubt that he'd been told of the $2K limit before, but clearly that wasn't set in stone. I probably missed out on another deal or two I could have made early on.
If you want to do this process yourself, keep those tips in mind and be ready to invest some amount of time for a great payoff.
It won't be without some bumps. The expectation of the industry on the whole is still that the customer will take their free time driving dealer to dealer to test the same car again and again and sit in an office waiting for a salesperson to run back and forth with some "manager" in another room to determine a price and deal. Personally, I wasn't going to take time I could spend with my kids on my day off to do the old-school dealership dance negotiating a price. That whole process feels so antiquated to me. I wanted to fire off an email to a bunch of dealerships and work with those interested in making a deal. Be aware that will inherently limit your options for better or worse.
The hot used car market might make this an opportunity to resell
The hot used car market right now might make for an opportunity to resell a car for a profit or cheap points.
Before I purchased my van, I was looking up the Kelly Blue Book value of my current vehicle and I noticed the option to get an "instant cash offer" through Kelly Blue Book.
This is essentially a service that hooks you up with local dealers who agree to offer a "guaranteed" set price. You submit your vehicle information and pictures and Kelly Blue Book gives you a price and shares your contact info with a few local dealerships who will honor that price.
I tested it out with my SUV. I submitted for an instant cash offer at 12:46pm one afternoon. One of the local dealerships called me at 12:47pm. I kid you not.
We bought our SUV 4 years ago (we bought it used) and we have put a little over 50,000 miles on it. The instant cash offer was about 80% of our original purchase price. However, on the private sale market, I think I can get closer to 90%.  Considering the fact that we triggered some welcome offers with that last car purchase also, I feel like we've done pretty well with that.
I wondered whether there may be an arbitrage opportunity with our new van. We essentially paid the low end of the trade-in value given at sites like Kelly Blue Book or NADA Guides. Out of curiosity, I submitted for an instant cash offer with Kelly Blue Book, Vroom, and Carvana.
Unfortunately, the instant cash offer from Kelly Blue Book was a couple thousand bucks lower than I hoped. I responded to the first dealer to reach out saying that I wasn't interested in selling at that price and they told me to come in and let them check it over and maybe we could make a deal.
Carvana seemed very low both on my van and SUV. Vroom was very close in price to the Kelly Blue Book offer in both cases.
I got a deal with which I was very happy on my van. A dealer much closer wanted $6,000 more for an almost identically equipped van of the same year and mileage. Another closer to me with fewer miles was $9,500 more. Still, after sales tax, I don't necessarily think that I could sell this van for more than the total I'll have paid including tax, the one-way rental to pick up, etc. On the other hand, I don't really need to sell it for more. Even if I sold it for $3,000 less than my total cost, I could cash out 272,728 points via Schwab to make up that $3,000 and still be 300,000+ points ahead.
Had I focused entirely on finding a $25K car that I could resell, I feel like there is a reasonable chance that I could have been closer to breaking even or even coming out ahead without much effort. If you cash out 500,000 points for $5,500 via Schwab, that allows for a lot of margin of error in picking a resale car.
In fact, I've just begun searching for such an opportunity and in my initial searches I've found some potential arbitrage with vehicles priced in the ~$25K range that ring in cash offers close to $24K via Kelly Blue Book (all you really need is the VIN and options to submit for offers and you could do it outside of your home area if you just want to test the waters). Obviously there are a lot of question marks there regarding condition of the vehicle, market conditions / fluctuations, float, etc. Reselling a $25K car isn't a slam dunk nor is it without risk, but neither is it impossible to do and the big bonus on the Platinum card creates a nice buffer for a margin of error for those who can stomach the risk.
I might personally be tempted to take a swing at reselling a car if the Shop Small bonus continues for long (I could still get the Schwab or Morgan Stanley Platinum cards with a slightly lesser but still decent 100K + 10x intro spend offer). In the meantime, if I could sell the van I bought for enough, I'd probably consider selling it, pocketing the points, and shopping around again without being tethered to using a credit card to pay for my new car.
Bottom line about buying a car with a credit card
I am incredibly excited to both have a nice new ride in the driveway and a huge stash of points that appeared along with it. The massive Shop Small bonus being offered on the Platinum card (particularly with the offer that is only available via Resy) forced my hand into buying a car right now because the return on spend was just too valuable to ignore (when am I ever going to get half a million points on a car purchase again without buying a Ferrari?).
It is astounding that it is possible to buy a car with a credit card and earn enough points to book travel worth more than the cost of the car. I'm not saying we should value the points at the retail cost of travel, but the bottom line is that the rewards here made it worth buying a car now rather than waiting for "someday" later.
My wife and I had long resisted the idea of a minivan, but driving off with half a million Membership Rewards points certainly had us all smiles for the long ride home as we daydreamed about where this van could take us — both on the road and in the sky.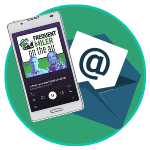 Want to learn more about miles and points?
Subscribe to email updates
 or check out 
our podcast
 on your favorite podcast platform.