As first reported by Gary Leff at View from the Wing, Citi Thank You points has added a brand new transfer partner: Turkish Miles & Smiles. Thank You points transfer to Turkish at a 1:1 ratio in increments of a thousand, and we have added this information to our Citi Tansfer Partners page.
What's the award chart look like?
As far as I can tell, Turkish doesn't publish an award chart. However, Loyalty Lobby worked out a chart in 2014, and as far as I can tell it is still accurate (though I would recommend checking your preferred routes before transferring any points).
Update: Turkish does have the award chart online (Thanks to Shabbir for pointing this out). The challenge is that the website tries to open in a newer version (at least on my end) that doesn't show an easy link to the chart as far as I can tell. This is a direct link to the chart. However, if that link doesn't bring you to a chart, click where it says "revert to old version":
Then you should be able to mouse over "Miles & Smiles" and click "awards".
And that will bring you to a page where you can choose the chart you want to view:
Some highlights from the Star Alliance partner award chart include:
90,000 miles round trip for business class between North America and Europe (including Turkey)
98,000 miles round trip for business class between North America and North/Central Africa
94,000 miles round trip for business class between North America and the Middle East (or 139K in First)
20,000 miles round trip for economy class within North America (cheaper than United if you can find saver space)
Gary Leff also points out that there are companion tickets available for fewer miles to combine with a paid ticket.
Are there fuel surcharges and how much are they?
Word is that the fuel surcharges should match those added to a paid ticket  — meaning that you will pay them on airlines that add them. Some airlines have notoriously low fuel surcharges and some may add none at all depending on the route. If you want to know the fuel surcharges on a ticket, search your itinerary at ITA Matrix. In the detailed fare breakdown, see the section marked "YQ". It can vary quite a bit between carriers. For example, here is a random date next month for New York to Tokyo in business class. I haven't checked Turkish's routing rules, so I'm not sure you'd even be able to book this, but Swiss Airlines would charge $390 in fuel surcharges:
On the other hand, ANA charges $44 on a business class ticket from New York to Tokyo:
I neither confirmed that those routes are both valid (though the ANA flight obviously must be) nor did i confirm those amounts match what Turkish charges, but they should theoretically be what you could expect to pay in fuel surcharges.
Can you book an award online?
This is the unfortunate part: according to View from the Wing, you can only ticket an award via a ticket office. This means that you will first have to call Turkish to put a ticket on hold and then visit a ticket office to have the ticket issued. Alternatively, he reports that you can usually get a ticket office to issue a ticket over the phone without appearing in person, but they may require you to pay the taxes & fees via bank wire rather than credit card. In short, it's not for the faint of heart — but it sounds as though it is not impossibly difficult.
Bottom line
I have no direct experience with Turkish Airlines award tickets, but I am very happy to see Citi expanding partnerships with the Thank You program. While most US flyers are probably familiar with programs like United MileagePlus and American AAdvantage, many readers are probably aware that there can be much stronger value to be found in foreign programs — you can often get a better deal on the same award tickets accessible with those more familiar currencies by simply transferring to a foreign airline program. In this case, it won't be as simple as booking a partner award on United.com, but it's great to see a potentially useful Star Alliance award partner added to Citi Thank You points.
Have you ever booked an award ticket with Turkish? We'd love to hear from you — how was your experience?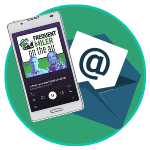 Want to learn more about miles and points?
Subscribe to email updates
 or check out 
our podcast
 on your favorite podcast platform.