Chase is out today with a new credit card: the Chase Southwest Airlines Rapid Rewards Priority Credit Card. It isn't everything I'd hoped for in a rumored premium card, but with a $149 annual fee it isn't as expensive as I'd expected, either. Since it will cost $50 more per year than the Chase Southwest Airlines Rapid Rewards Premier card, many readers will wonder: is it worth the extra fifty bucks? In short, I'd say the answer is "absolutely" if you fly Southwest regularly. Unlike the Premier, which is mostly only worth it for the signup bonus, the Priority card might be a long-term keeper. Unfortunately, those who currently have a Southwest personal card or who have received a new cardmember bonus on one in the past 24 months are not eligible for the new cardmember bonus on this one. This card is subject to the Chase 5/24 rule.
The Offer
Earn up to 65,000 Rapid Rewards points: 40,000 points after $1,000 in purchases in the first 3 months plus an additional 25,000 points after $15,000 in total purchases in the first year
See more details and find an application link on our Chase Southwest Airlines Rapid Rewards Priority card page.
Key Card Details
$149 annual fee is not waived
$75 annual Southwest credit (applied automatically via statement credit on up to $75 in cumulative purchases, excludes upgraded boarding and in-flight purchases)
7,500 Rapid Rewards points each anniversary
Four A1-A15 upgraded boardings each year (applied via statement credit)
20% back on in-flight drinks, Wi-Fi, messaging, and movies
No foreign transaction fees
Earn 1,500 Tier Qualifying Points for every $10K in purchases (up to $100K in purchases)
Earn 2x on Southwest and on Rapid Rewards hotel and car rental purchases
Earn 1x everywhere else
Card Review
When a premium Southwest card was rumored many months ago, I think most people envisioned a card with a higher annual fee that seemed more in line with the benefits of the Chase Sapphire Reserve, Chase Ritz-Carlton, Amex Hilton Aspire, or the coming SPG Luxury card. This card isn't that. However, once you get past that, I think this card is an outstanding value for frequent Southwest flyers.
New cardmember bonus
First, it offers a two-tiered welcome bonus. The first part, 40,000 Rapid Rewards points after spending $1,000 on purchases in the first 3 months, will be a very easy target to reach for most. Second, an additional 25,000 points after spending $15,000 in the first year is obviously an attempt to get you to continue exercising the card. That makes for an effective return of 2.78 Rapid Rewards per dollar on unbonused spend for the additional $14K necessary to trigger the second bonus (1x on $14K + 25K bonus).
If you are looking to earn a Southwest Companion Pass, you'll want to hold off on applying for this card until near the end of the year and then meet the spending requirements early in 2019. That's because the Companion Pass requires you to earn 110,000 points in one calendar year. If you earn 40,000 points from the first $1K spend this year and then hit the $15K in spend for the additional 25K points in 2019, you'll be shorting yourself in terms of progress towards the Companion Pass in either year. It would be better to apply for this card in November or December and wait to meet the initial $1K requirement until January so that all 65K points can post in 2019. Note that the current offer is set to expire August 22nd, 2018 — but the timing on completing spend and earning the points still isn't ideal.
Speaking of earning a Companion Pass, it will still be possible to do so via 2 credit card intro offers, but one of them will have to be the Southwest Airlines Rapid Rewards Business card. That's because the terms on this one exclude those who currently have a Southwest Airlines personal credit card or who have received a new cardmember bonus on one in the past 24 months (I've added bold for emphasis here):
The product is not available to either (i) current Cardmembers of any Southwest Rapids Rewards® Credit Card, or (ii) previous Cardmembers of any Southwest Rapid Rewards Credit Card who received a new Cardmember bonus within the last 24 months. This does not apply to Cardmembers of the Southwest Rapid Rewards Business Card and Employee Credit Card products
Again, you would want to time those applications and spend to be sure that all of the bonus points post in one calendar year.
Valuable ongoing benefits
In terms of benefits, I think the card clearly offers ongoing value that outpaces the annual fee.
For starters, it offers a $75 annual credit on Southwest purchases. If you intend to spend at least $75 per year on Southwest flights, that will certainly feel like cutting the annual fee in half. We typically value statement credits like that at 90% of face value for the purposes of determining the first-year value of a card, so our value on that is $67.50. Either way, regular Southwest flyers shouldn't have trouble using up $75 annually. One key note: The terms state that the credit will be per cardmember year based on when the charge posts. In other words, if you buy a ticket the day before your anniversary date but the charge doesn't post until the day after your anniversary date, the $75 credit from year #2 will apply and you'll have missed out on the credit from year #1. Moral of the story: don't buy a ticket at the last minute before your anniversary. Second key note: The terms of this credit do not exclude gift card purchases. Even if you don't intend to fly one year, it looks like you could still buy a gift card to take advantage of your credit.
Next, it offers 7,500 points every year at anniversary. According to our Reasonable Redemption Values, that's worth about $112.50, though it can be worth as much as $143 depending on the situation (See: The new true value of Southwest points, 2018 edition. How to get up to 1.9 cents per point value). Personally, I value points a bit more than the straight purchase power of said points because they are more flexibile once the ticket is booked. That's because when you cancel a flight booked on points, those points return to your account with no expiration or restrictions (beyond the normal Southwest policy of 24 months of inactivity). A ticket paid with cash, on the other hand, is returned as a Southwest credit in that passenger's name that is good for a year from the date of booking.
Between the annual credit and points, most people would already be ahead with this card every year. Note that you don't get the 7500 anniversary points the first year, but the new cardmember intro offer more than makes up for that.
Beyond that, the four upgraded boardings each year is a pretty nice benefit in my opinion. This is valid for paying up to A1-A15 boarding, which is something you can do at the gate before your flight based on availability. This comes in handy when you've forgotten to check in 24 hours ahead for your flight or accepted a bump to a later flight or experienced irregular operations. Normally, upgraded boarding costs $30-$40 per segment (based on distance, but almost always $40). The terms clearly state that this can be used for multiple people on a single flight or over separate flights. You pay at the gate and get reimbursed as a statement credit.
How you value upgraded boarding depends on how you will use it, but I think it is fair to compare it to the cost of Early Bird Check In (EBCI), since you could theoretically use the upgrades in place of paying for EBCI. You ordinarily pay $15 each way for EBCI (and it's nonrefundable – you lose that money if you cancel your ticket), whereas you pay per segment for upgraded boarding. If you ordinarily fly direct flights, these upgrades would potentially save you from paying the EBCI fee 4 times (though keep in mind that you're chancing it a bit as A1-A15 boarding may not be available). On the other hand, if you would have booked a round trip flight with 2 connections each way (6 total flights), your four upgrades from the credit card won't even cover one full round trip itinerary (normally $30 total for EBCI). I think most people are probably somewhere in between, booking a round trip with 1 connection each way. We can therefore conservatively value the four upgrades at $30, recognizing that they will be significantly more valuable for some. In my case, I think I've ended up paying for A1-A15 boarding at least twice a year for the past couple of years. Now that we have a baby, we would get family boarding (immediately after Group A), so I don't think this benefit would be particularly valuable to me at the moment (though we'd certainly still put the upgrades to use).
Actually, I think some people might find the upgraded boarding to be quite a bit more valuable in the sense that it provides a backup plan and disincentive to choose Early Bird Check In that might save you multiple times. If I knew I had the upgraded boarding credits as a backup, I would be more apt to first try checking myself in 24 hours in advance rather than paying for EBCI, figuring that I could get to the gate early if need be and pay to upgrade. When I check in on my own, I usually get a boarding position with which I'm happy. I could see where having this backup plan could save someone on EBCI fees multiple times over the course of the year.
Twenty percent back on in-flight purchases probably won't amount to much for most people, though I often pay for Wi-Fi since I'm usually trying to get work done in-flight. This benefit isn't a major draw, but it's better than paying full price.
No foreign transaction fees and 2x on Southwest purchases are nice enough, though I think the true vlaue on this card lies in the various credits above. Those who fly Southwest often enough to be within reach of A-list status may be happy to be able to earn 1,500 Tier Qualifying Points with each $10,000 in purchases (up to $100K in total purchases). If you are the type to earn a Companion Pass from actual spend, you could earn up to 15,000 Tier Qualifying Points per year.
Direct comparison to the Premier card
Since the annual fee is so close in price to the Premier card, I'm sure many readers will want to see how this card stacks up against the Premier version. Most of the benefits of the two cards are identical. However, there are a few key differences that make the Priority card more valuable. See the chart below for a comparison and the cash values along with how they were calculated.
Feature
Southwest Premier card
Southwest Priority Card
Difference
How we valued this
Annual fee
$99
$149

-$50

Cash difference

Earning rate

2X Southwest & Rapid Rewards hotel & Car Rentals

1X everywhere else

2X Southwest & Rapid Rewards hotel & Car Rentals

1X everywhere else

N/A

Identical

Anniversary points
6,000
7,500

+$22.50

2018 average value of 1.5cpp

Annual Southwest Airlines credit
$0
$75
+$67.50

90% of face value

Upgraded A1-15 Boarding
N/A
4 times per year as a statement credit

+$30

Value of Early Bird Check in 2-ways

20% back on in-flight drinks, Wi-Fi, movies, and messaging
No

Yes

?

No value assigned

Foreign Transaction Fee
None
None

N/A

Identical

Earn Tier Qualifying Points
Yes (1500 points per $10K spend up to $100K)
Yes (1500 points per $10K spend up to $100K)

N/A

Identical

Total

+$70




 
As you can see, the ongoing value of the Chase Soutrhwest Rapid Rewards Priority card are worth at least $70 more than the Premier even after accounting for the $50 difference in annual fee. If you value the upgraded boarding more than the conservative $30 estimate I used, or you frequently buy in-flight drinks or Wi-Fi, you may find the Priority card even more valuable.
Truly, the Premier card does not hold much ongoing benefit. It is more or less a wash in terms of the value of the anniversary points stacked up against the annual fee, but the Priority card offers more ongoing value than the annual fee. At the time of writing, both cards come with an intro offer that includes 40,000 points after $1,000 in purchases in the first 3 months. The Priority Card steps it up with the chance to earn an additional 25K with an additional $14K in purchases in the first year. That said, the offer on the Premier often increases. That might make a difference for you. But in terms of long-term value, the Priority card would be the one that makes more sense for most people to hold.
Yes, it's subject to 5/24
According to several commenters at Doctor of Credit, this card is subject to 5/24.
Chase's 5/24 Rule: With most Chase credit cards, Chase will not approve your application if you have opened 5 or more cards with any bank in the past 24 months.

To determine your 5/24 status, see: 3 Easy Ways to Count Your 5/24 Status. The easiest option is to track all of your cards for free with Travel Freely.
Upgrades possible
Doctor of Credit also indicates that there is a targeted upgrade offer of 5,000 points for upgrading to this card and making a purchase by September 30th. That upgrade would certainly make sense for those well over 5/24 without intention to dip below any time soon as this card is more valuable as an ongoing keeper. Click here to see if you are targeted for an upgrade.
Tour with free stuff
Southwest is planning to trot out this new card with a tour giving away some free stuff, including Rapid Rewards points and even a round trip ticket. Oddly, residents of New York, Florida, Rhose Island, and DC are excluded. I'm sure someone in the comments will point out the legal reason for that, though I don't recall residents of New York being excluded from other giveaways. See more about the tour here.
Bottom line
While not the premium card many were probably expecting, this new Southwest Airlines Rapid Rewards Priority card looks like it offers a lot of value for frequent Southwest passengers. Between the value of the points and annual $75 credit, it wouldn't be hard to come out ahead of the annual fee every year. If you find use for the four upgrades and in-flight rebate, it looks like a pretty good deal. Hopefully, we'll see a good new cardmember bonus available on this card later in the year. The current offer is set to expire on August 22nd, but most people would be better off waiting so as to earn the introductory bonus points early in the next calendar year for the purposes of Companion Pass qualification.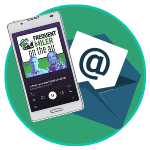 Want to learn more about miles and points?
Subscribe to email updates
 or check out 
our podcast
 on your favorite podcast platform.