And we're off! On Saturday, I set off for my first stop on our 3 Cards, 3 continents challenge (arriving at my first destination today, Sunday September 11th). This first stop has some personal significance as to why this was a must-do first stop for me on this "dream trip", but before I get into that I wanted to share just a few pictures for those who haven't followed the Instagram story.
I arrived in Egypt on Egyptair business class.
I'll write a separate short review of the flight, but I'll note here that I specifically chose to take Egyptair from Washington, D.C. for several reasons:
The Washington (Dulles) flight is on the 787 Dreamliner, which looks significantly nicer than their 777. It was perfectly comfortable and service was decent. Nothing was amazing, but everything was fine.
The timing worked out better on the DC flight. This flight leaves Washington at 12pm and arrives at 4:30am (we actually arrived at about 5am). I knew I'd be able to fall asleep mid-day and get a full night's rest (I slept more than 7 hours!) and unlike the New York flight that lands at 9:45am, this flight would allow me to arrive and get to the famous sights as soon as they opened, hopefully beating some of the crowds.
The tour company picked me up at the airport (they had a representative to meet me as soon as I stepped off the plane who could guide me through immigration) and dropped me off at Le Meridien Cairo airport when we were done (Le Meridien is connected to Terminal 3 by a bridge, so it is was a very convenient place to sit and get some work done before I could go check in for my flight). In the end, I spent about 9 hours with my guides visiting Memphis, Saqqara, and Giza.
More on the tour itself in another post, but for now I wanted to highlight why I picked Egypt as a first destination.
As a kid, I was a very competitive student. The key word in that sentence is "competitive". I grew up in a family that my sister would tell you was extremely competitive. My wife might even call us competitive to a fault (if you asked when I wasn't in the room!). I wouldn't say that I grew up with a love of study but rather that I wanted to win at academics.
By far, my favorite class was social studies — and in particular, I loved Global Studies, which (at least at the time) encompassed both 9th and 10th grade. I had the good fortune to have the same (amazing) teacher both years. Mr. Hornung was well-loved by students; he was the kind of guy who could behave so ridiculously in class that you'd think the students would have laughed him out of the room, but he made history fun and relevant for a bunch of teenagers, which is a feat for which he still gets tons of respect from me. He was the type of teacher who would dress up in crazy costumes and have his classes spend months preparing a trial of Adam Smith, with one class tasked with being the prosecution and another the defense and both required to find "witnesses" in the community to testify as to the strengths and weaknesses of capitalism. His lessons were memorable.
One of my favorite parts of his Global Studies class was when we would play a review game to prepare for a test.
In the weeks before an exam, Mr. Hornung would reliably have a day dedicated to a review game. My favorite recurring game was baseball. He'd divide the class into two teams and each student would need to choose whether to go for a "single", "double", "triple", or "home run" question when their turn came to bat. I always swung for the fences. And in two years of Global Studies, I never missed a home run — except for one time.
You have to understand the key rule / promise behind our review games: every question in the review game and on the test had to be something we had gone over in class. I mentioned above that I didn't have a love of study. Instead, I had an incredible memory. I do not exaggerate when I say that throughout a "baseball" review game, I not only remembered the answer to every question but I could remember where Mr. Hornung was standing in the room when he taught us whatever it was. One day, a home run question was "How many miles was Ghandi's salt march to the ocean?". I didn't hesitate then and I could still tell you today that it was 241 miles. Don't ask me why I remember that or what usefulness it serves, I just remembered those kinds of things. (Also, there is apparently some disagreement as Wikipedia says 239, another site says 240 and history.com says the 241 that I recall reading in our textbook. Thank goodness the Internet was very limited back in those days!)
And so at the end of class one day, with my team down by a couple of runs and with a couple of people on base, I was taken completely off guard when the home run "pitch" came and I did not know the answer to this question: "Who found King Tut's tomb?"
I immediately protested, "We NEVER went over this in class!". Mr. Hornung smiled and said that it had been covered once in class. I protested again, "No way. I have never before heard who found King Tut's tomb". He gave me a wry smile and a shrug and stuck with his story that it had been covered. Time wound down, I had no idea as to the answer, and as such my team took the third out and lost as the bell rung to end class.
Absolutely flabbergasted, I stayed after class to press my teacher. When had he ever talked about that?
He flashed a more sympathetic smile, clearly seeing that I was totally at a loss and he told me that it was mentioned in passing in a video we watched one day — one of those old PBS-type video clips where this factoid was one quick passing mention. I rolled my eyes and he shrugged and called out loudly as I turned and walked out of the room, "It was a home run question!". I knew he was right and I told him that I would never forget that Howard Carter found King Tut's tomb. More than 25 years later, I have kept that promise — if you'd have asked me that question on any day in all the years since, I'd have been able to answer without hesitation.
Unfortunately, not much else about ancient Egypt stuck in my mind because before I planned the flights for this trip I had assumed I would find that site around Giza / Cairo (much to my surprise, it is in the Valley of the Kings in Southern Egypt, which I learned all about from an Egpytologist today! Yes, I had realized I wouldn't see King Tut's tomb sooner than today, but too late to add that stop). Nonetheless, that missed home run question long created an allure in my mind around Egypt that has lasted all these years.
I distinctly remember seeing pictures of the pyramids of Egypt in textbooks as a kid and not even imagining the chance to actually go to Egypt and see them. Nobody I knew traveled like that. Of course, few were playing this game back in those days.
So I was very excited to start out my 3 Cards, 3 Continents challenge with a sort of "dream" destination of my childhood — a far-off land that didn't seem remotely accessible. And yet it was so easily accessible. In fact, it was just the first stop. As I finish writing this post and prepare to publish it, I'm already at stop two. When you wake up tomorrow, check the Frequent Miler Instagram account to find out what I'm up to next . . .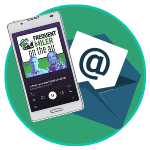 Want to learn more about miles and points?
Subscribe to email updates
 or check out 
our podcast
 on your favorite podcast platform.