The last two weeks saw a whirlwind of (very different) travels from our 3 Cards, 3 Continents contestants – and with their "dream trips" finally done, it's time to vote for a winner!
Vote now! Or read some helpful recaps below before you decide.
Ask us Anything
: Want to hear from the contestants directly before you vote? Join us LIVE on Youtube Wednesday Sep 28 at 9PM ET. In addition to the Frequent Miler team, Greg's culinary concierge Maisie Wilhelm will answer questions about the 3 Cards, 3 Continents Challenge.
Subscribe to our YouTube channel here,
(and click the bell icon next to the "subscribe" button to enable notifications from our channel.)
Maybe you liked the action-packed nature of Nick's trip as he stretched the limits of how much one person can see (and do) in a short period of time, (even including a trip above the arctic circle to visit Santa Claus!) Or maybe you preferred Stephen's clever approach with a trip that included both the world's shortest flight as well as the world's longest flight, (not to mention other world-records sprinkled in along the way). Or perhaps you were most excited by Greg's food-inspired itinerary with culinary adventures in food-havens like Vietnam and Turkey and other exclusive experiences curated by his very own culinary concierge, featuring everything from Michelin-star meals to cocktails made with worms.
What is 3 Cards, 3 Continents?
Frequent Miler loves creating fun and competitive team challenges. This year Greg, Nick, and Stephen are competing to
book the most amazing 3-continent dream-trip using 3 credit card welcome bonuses.
Watch the videos and Instagram stories
As Greg, Nick, and Stephen were busy eating exotic foods and flying all over the world, we were busy documenting their journeys on Instagram. If you missed these live updates, don't worry, they're all still visible on our "Highlight Reels" on Instagram. If you're not familiar with highlight reels, here's how you can find them within Instagram:
Search for "Frequent Miler" in your Instagram App and click on our name once it appears. (You'll recognize us by the picture of Greg and Nick in green.)

This will take you to our profile. Somewhere below our name and description, you'll see a row of little green circles. These are our "highlight reels". (Sometimes Instagram puts a "Suggested For You" area before it and sometimes they don't, but the main thing to remember is that you're looking for the row of little circles.)

If you look closely, you'll see cartoon sketches of Greg, Nick, and Stephen on the first three little circles in that row. Or, you can also look for the title "3C3C Team…" Click on each circle to see that person's collection of videos.
While instagram will give you the most complete picture of each contestant's trip as it plaid out over the last two weeks, you can also catch the videos we've reposted onto YouTube below:

But now let's review each contestant's trip below…
Nick's Adventure
Nick's trip started with the pyramids in Cairo and a boat across the Bosphorus in Istanbul to tackle his 3-continent requirement by day 2. This was the first surprise of his trip, but he had plenty more in store. For instance swimming with whale sharks in Oman the very next day. He then proudly left the airport in Bangkok (something he hadn't achieved in 40K to Far Away Challenge 2 years before), visited a Michelin Bib Gourmand food stall in Singapore, and went off-grid for some canyoneering in Cebu, Philippines. But the biggest surprise of his trip happened next, when he made his way above the Arctic Circle to visit Santa Clause in Rovaniemi Finland, (something Greg had joked about in a pre-trip podcast episode). While there, he caught an incredible view of the Northern Lights – as if his trip hadn't been epic enough already.
But that didn't cover everything: make sure to read Nick's full recap.
Here's why Nick believes he should win (in Nick's own words):
At the outset of the 3 Cards, 3 Continents challenge, I knew I wanted to go big. I wanted to take some glamorous flights and cover wide distances and showcase some of the really cool things you can do with miles and points — both in terms of airlines and activities (by virtue of being able to get to far-flung places).

I also wanted to spend 10 or 11 days living the life of a jet-setter, flying to many destinations for short visits (something my wife and kids would never tolerate). While I know it isn't everyone's dream to visit Muscat for just long enough to snorkel with whale sharks and sea turtles before jetting off overnight for a day of running around Bangkok just to sprint back to the airport in time to catch a flight to Singapore to sleep, but to me that was a dream. It wasn't exhausting, it was exhilarating.

Speaking of exhilaration, I got several tastes of it throughout this trip: there was the feeling of seeing the pyramids, a sight that as a kid I never expected I would actually see; the moment I noticed a whale shark coming from behind me and passing within an arm's reach; the waterfall I slid down backwards and head-first or the many cliffs of ~10′ or more from which I jumped after zip lining across a huge valley in Cebu, Philippines; there was the moment I walked into Santa's workshop in the Santa Claus Holiday Village in Rovaniemi, Finland and felt like a kid meeting Santa, and the night I spent north of the Arctic Circle and under the Northern Lights, a phenomenon I've wanted to see since I knew it existed. To anyone who felt bad for me because of the pace of my trip, don't. Most people I know would feel incredibly fortunate to cross one of those things off a bucket list. I did all of them in 12 days. If that's not living the dream, I don't know what is.

To think that I did all of the above with just the rewards from 3 credit card bonuses and $1,000 is a feat that I find truly notable. I hope that others find it inspirational. For me, the point wasn't about showing you a trip you would like to replicate, but rather showing you a trip that would inspire you to know that whatever it is that exists on your bucket list is within reach with 3 new credit cards (or less).  There's no reason not to make your dream trip happen. With a little time and effort and focus, anything is possible. I did it — now it's your turn. Right after you vote for me.
Stephen's Adventure
Stephen's trip was bookended by the world's shortest flight at the start and the world's longest flight at the finish. The shortest flight (under 2 minutes!) required him to make his way to Aberdeen and then onward to Scotland's rugged Orkney Islands. His next stop, Cairo, is one he and his wife had visited fairly recently, so instead of the typical pyramid activities, he took advantage of this visit by checking out the Hyatt Regency Cairo West, catching up on rest, and seeing another world record site – the Tahya Misr Bridge (the world's widest cable stayed bridge). From there, he headed to Singapore where he did some sight-seeing in the city as well as within the impressive Changi Airport (including a rooftop pool!) At last, he boarded the world's longest flight homeward to JFK.
Make sure to read Stephen's full recap here for even more details.
Here's why Stephen believes he should win (in Stephen's own words):
For me, part of planning a dream trip means not having nightmares resulting from it. Due to the complexity and elaborateness of both Greg and Nick's trips, they had some problems during the booking phase and even when their trip was underway. Within a few days of the Card Draft back in June I had nearly all my travel booked and so was able to sit back and enjoy the last 2.5 months while Greg and Nick had to fret about award availability and their budget. The extent of my issues related to a hotel costing 2,000 points more than I thought and not booking tickets for the Sound & Light Show at the Pyramids of Giza in time.

Despite going for the more stress-free route, I still had a fantastic trip. I flew both the world's shortest and longest flights which I doubt many other people have done during the same trip. I got to explore Singapore which I've been interested in visiting for some time, checked out the new Hyatt Regency Cairo West which I'd missed out on last year, got to see the Orkney Islands which my wife and I now want to return to, used an American Airlines sweet spot for great value in Etihad business class, experienced the brand new Norse Atlantic Airways which we'll likely fly again when heading home to the UK, saw Neolithic homes older than the Pyramids and more.

All this was done while staying $75 under my travel budget and spending less than $550 on food and activities over the course of 10 days, showing that you can create a dream trip that doesn't break the bank.
Greg's Adventure
Greg decided to bring a secret weapon with him – a culinary concierge: Maisie Wilhelm. Together, he and Maisie had a delicious food-centric trip with a secondary theme featuring water activities. They started out with an especially shocking treat: worm-cocktails from Chef Peter Cuong Franklin then a tour of the Mekong Delta in Saigon. This was followed by a crazy, middle-of-the-night adventure in Doha, dancing with locals on a pleasure cruise. Sofia, Bulgaria had more food than water-activities, but in Istanbul they checked both boxes again with a local food tour and a rowing lesson on the Golden Horn. The climax of the trip came next with a gorgeous Norwegian fjord tour – a personal dream for Greg. To satisfy their third continent requirement, Greg and Maisie finished their trip at Niagara Falls. And of course, this incredible journey was sprinkled throughout with fabulous restaurants like Lysverket and Pearl Morissette all along the way.
This doesn't cover all the fascinating culinary adventures, so be sure to read Greg's full recap here.
Here's why Greg believes he should win (in Greg's own words):
Maisie and I had an absolutely fantastic round the world trip!  We visited 7 countries in 3 continents.  At every stop we ate amazing food and enjoyed amazing experiences, including all kinds of boat rides from paddling in the Mekong Delta in Vietnam, to rowing the Golden Horn at sunrise in Istanbul, to a fjord cruise of a lifetime in Norway, to riding into Niagara Falls' mist.  And, we traveled in luxury the whole way.  We stayed 8 nights in terrific hotels.  Our long flights were all in lie-flat business class seats and most of our short flights too were incredibly comfortable.  Our business class tickets gave us access to swank airport lounges and had the added benefit that we could travel with real luggage: we didn't have to worry about baggage fees (unlike my competitors who flew parts of their journeys on low cost carriers and carried all of their stuff on their backs to avoid paying extra). While Stephen and Nick did a great job in putting together truly amazing trips, I think you'll agree that Team Greg's trip is the only one that most travelers would be eager to replicate.

Finally, the technical achievement of booking an ANA Round the World award for only 90,000 points shouldn't be overlooked (especially since I had to find two seats on each flight!).  I managed to use up almost every single mile of the 14,000 flown miles allowed with that award.  Sure, a last minute SNAFU caused me to go slightly over budget but that hardly diminishes the overall accomplishment.  If anyone were to book a similar trip they could (and should!) allocate more time to each stop.  And if they did so, the SNAFU I ran into wouldn't be possible since it was caused by the artificially short stop we had in Toronto.
Vote Now
Polls close Friday Sep 30 at 8pm ET.  Before voting, please read the full trip recaps posted separately by each contestant:
Who do you think won the 3 Cards 3 Continents challenge?
Nick (66%, 633 Votes)
Greg (22%, 208 Votes)
Stephen (12%, 117 Votes)
Total Voters: 958

Loading ...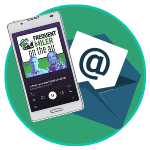 Want to learn more about miles and points?
Subscribe to email updates
 or check out 
our podcast
 on your favorite podcast platform.