In the comments on a post last week, a reader named Andrew mentioned the fact that they found Southwest Rapid Rewards to be a "valuable and unique" transfer partner. The justification for that rationale was as follows:
If you're a 2 player household really hitting the Southwest Companion Pass hard then that can still be a valuable and unique transfer partner for UR. Being able to book all your tickets as BOGO brings the value of transferred points to Southwest up to around 2.6 cpp.
Andrew makes a common error in this analysis that we've debunked before, but I thought it was worth another pass at this both for those who aren't familiar with the error in this thinking and for those who haven't yet been convinced. Note that I am not writing this post to pick on Andrew (and I hope he understands that!), but he makes an argument I have seen many times before and his comment offers an excellent reference point for this discussion. It is also worth adding that when I explained the core ideas that led to this post, Andrew immediately understood the rationale, so I'm not writing this post to argue with him but rather to help other readers who might have the same notion in mind.
The foundation for the (incorrect) argument for a 2.6c per point valuation
I have often said that the Southwest Companion Pass is the best deal in domestic travel, and I re-analyze that each year in this post. Once you earn 135,000 Southwest Rapid Rewards points in a calendar year, a companion flies for free with you every time you fly, whether your ticket is purchased with points from your Rapid Rewards account or cash or even points redeemed from someone else's account. You can read more about this in our Southwest Companion Pass Complete Guide.
Andrew's number is based on the assumption that Southwest Rapid Rewards points are worth about 1.3cpp (note: cpp = cents per point) toward paid airfare (our Reasonable Redemption Value is actually 1.4c per point, but we probably need to refresh our number on that and we have previously shown that there is some variance due to taxes on international routes). For simplicity, let's run with Andrew's number, because the math makes the point no matter what the points are actually worth. So let's accept Andrew's premise that Southwest Rapid Rewards points have a base value of 1.3c per point.
In other words, let's say that you wanted to buy a single ticket that costs $130 in cash — the price in points will be about 10,000 points.
However, if you have the Companion Pass, Andrew is asserting that your points are worth double (2.6cpp) since you get two tickets for the price of one. The foundation of Andrew's argument therefore is that you get $260 worth of airfare (two tickets that would individually cost $130 each) for just 10,000 points, a valuation of 2.6cpp.
Unfortunately, that argument is wrong — you don't get 2.6cpp, and if you buy into that theory, you will make poor decisions that cost you money in the long run.
The Companion Pass is effectively a discount code that works with points or cash equally
The heart of the argument as to why Andrew's premise was wrong is the fact that the Companion Pass applies equally to tickets purchased with cash or points (or even someone else's points).
Going back to the example from the previous section, let's say that you want to buy airfare on a route that costs $130 in cash or 10,000 points:
If you want to buy one ticket, 10,000 points saves you $130.
If you want to buy two tickets and do not have the Companion Pass, you'll need to pay either $260 or use 20,000 points. In that case, using 20,000 points saves you $260 — a valuation of 1.3cpp.
If you want to buy two tickets and you do have the Companion Pass, you'll need to pay either $130 or use 10,000 points. In this case, using 10,000 points saves you $130, which is still a valuation of 1.3cpp.
The 10K points don't save you $260 because those tickets don't cost $260 for a Companion Pass holder, they cost $130. In other words, if you had zero points, you wouldn't pay $260, you would pay $130 for two tickets. Using points instead of cash keeps $130 in your bank account. You are essentially trading away 10,000 points in order to avoid spending $130.
To suggest that the 10K points are worth $260 is to suggest that every $130 in your bank account is worth $260 as a Companion Pass holder. That's not true — it won't buy you $260 worth of anything. It just buys you two tickets on Southwest Airlines as a Buy One Get One Free type of coupon. If your grocery store runs a Buy One, Get One free coupon on a dozen eggs, the $5 in your wallet doesn't suddenly become "worth $10", you're just effectively getting each dozen eggs for $2.50. You get more stuff for your money, you don't get more money for your money.
It is worth noting that Andrew would be right if the Companion Pass only applied to award tickets. In other words, if you could only got two tickets for the price of one when using points and not when using cash, then your choices would be to spend 10,000 points or $260, a valuation of 2.6cpp. But since the Companion Pass applies equally when using cash, your actual choice is between spending 10,000 points or $130 in cash, a valuation of 1.3cpp.
If you're not convinced, consider this (1x vs 2%)
Let's ignore my argument and pretend for a moment that Andrew is right and points are worth 2.6cpp when you have the Companion Pass.
Let's imagine that you have a large purchase to make through a shopping portal. To keep  the numbers simple, let's say it is a $10,000 purchase. Let's further say that you have the choice between earning 1 Southwest Rapid Rewards point per dollar spent or 2% cash back.
If Andrew were right, we should choose 1 Southwest Rapid Rewards point over 2% cash back since 1 point would be the equivalent of 2.6 cents. That is clearly more than the 2 cents represented by 2% back.
But the math doesn't support Andrew's opinion. If you made that $10,000 purchase and earned 1 Southwest Rapid Rewards point per dollar spent (1x), you would have 10,000 points and you would therefore be able to buy $130 worth of airfare at 1.3cpp. If you have the Companion Pass, you'll get the two tickets with your 10K points and have nothing left over.
If you made that $10,000 purchase and earned 2% cash back, you'd earn $200 cash back. With your $200 in cash, you could buy the same two tickets for $130 and have $70 left over. Earning 2% cash back (2 cents per dollar spent!) gets you the same two tickets and $70, whereas earning Southwest points would have only gotten you the two tickets. The points clearly are not worth 2.6c per point — in fact, earning 2 cents per dollar spent (2% cash back) is about 50% more valuable since it leaves the extra $70 in your pocket.
And that holds up exactly with my premise above: the points are only worth about 1.3c per point whether or not you have the Companion Pass. That's important because if you mistakenly think of them as being worth 2.6cpp, it would lead you to make poor decisions like choosing the Southwest shopping portal at 1x over earning 2% cash back or choosing to use a Southwest card to purchase airfare at 3x Southwest points over using a card like the Chase Sapphire Reserve that earns 3x points that are worth 1.5cpp for that purchase.
Transfers to Southwest get you a fixed ~1.3cpp, which is low for Chase points
One of the relatively poor decisions you might make if you imagine points to be worth more than they are is that you might consider transferring points from Chase Ultimate Rewards to Southwest Rapid Rewards with the justification that the points become "more valuable" as a Companion Pass holder. As shown above, the points do not become more valuable with a Companion Pass.
If you transfer 10,000 Chase Ultimate Rewards points to Southwest Airlines, using those 10,000 points will save you $130 whether you use them for one ticket or two (since two tickets cost the same as one for passholders). While that certainly isn't the worst possible use of Chase Ultimate Rewards points, it is at the low end of what I'd find acceptable.
This is particularly true of you have the Chase Sapphire Reserve card. That card enables you to use points to book travel through Chase Travel at a value of 1.5c per point. Unfortunately, Southwest Airlines flights do not show up via Chase Travel. That said, it may be possible to book Southwest flights over the phone with Chase Travel — Greg showed during our 40K to Far Away challenge that Chase Travel is able to book some travel providers over the phone that aren't offered online. I haven't personally tried to do this, but we reported several years ago that it was possible (See: Book Southwest through Chase Ultimate Rewards again). In that case, you would get 1.5cpp toward the purchase and also earn Southwest Rapid Rewards points on the flight, paying 8,667 Ultimate Rewards points for a $130 flight rather than transferring 10,000 points to Southwest and earning points on the flight. Again, I'm not sure whether or not this is still possible, though it was a couple of years ago.
Regardless of whether or not you can book Southwest flights through Chase Travel over the phone, I would be unsatisfied transferring to Southwest in most instances because of the fact that those points will have fixed value, with no chance at getting outsized value. Whereas transfers to Hyatt or even Chase's other airline partners like could yield far more than 1.3cpp, transfers to Southwest can not (excepting the situations with international Southwest fares where the taxes are a high percentage of the ticket price as shown in this post). If it were an option to do so, in my previous examples, I would rather spend $130 and keep 10,000 Ultimate Rewards points for a future use at higher value since there are plentiful opportunities to do that. There is an argument to be made against that philosophy if you have an endless supply of millions of Ultimate Rewards points withering away since your money can grow (via interest / investment growth) whereas your points remain stagnant (and almost always devalue over time), but given the speed at which I burn through Ultimate Rewards points at higher-than-1.3cpp-in-value, I just don't think I would generally accept the lower value of Southwest.
To be clear, our Reasonable Redemption Values are meant to be a floor value of how much value you can expect to get when redeeming points without much effort at cherry picking the best value. Those of us who do cherry-pick the best values with Chase points (see our recent podcast episode Chase Ultimate Rewards points: Best ways to get great value) very frequently get far more than 1.5cpp in value out of Chase points. It is common for decent Hyatt redemptions to be worth well more than 2cpp and premium cabin international award tickets can be worth far more yet. We can argue about how much some of those premium experiences are actually worth, but in many cases the value is pretty objectively higher than the equivalent of 1.3cpp.
Let's be clear about this: a transfer to Southwest Rapid Rewards beats most non-travel redemptions of Chase points. Getting 1.3cpp in airfare generally beats things like redeeming points for a statement credit or gift cards or physical products. Transferring points to Southwest isn't the worst use of your Ultimate Rewards points, it just provides no opportunity for outsized value and rather offers lower value than what is possible through other partners.
Are there situations where it might make sense to transfer to Southwest despite suboptimal value?
Within an hour of the publication of this post, I suspect you will need to look no farther than the comments of this post to find arguments in favor of transferring points to Southwest. At the end of the day, if transferring to Southwest makes your heart happy, don't let me steal your sunshine. And while my opinion is that this is a relatively low-value use of Ultimate Rewards points, I can recognize that there are a few instances where I might consider transferring to Southwest:
If you don't have quite enough points to make an award redemption, it could certainly make sense to top off your account. Southwest doesn't allow you to pay partially in cash and partially in points, so if you want to book an award and have most of the points but not quite enough, a transfer could make sense.
If you are very points rich, it could make sense to accept slightly suboptimal use of points in order to keep cash invested / growing as you spend down your points balance (which does not earn interest, etc).
If the current cash savings is of significance to you, it could make sense to transfer. I'd caution a bit against the "I don't pay for travel" mentality if transferring points now so you can say your flight was "free" is going to cost you more later when you don't have the points to cover a hotel where you would have gotten better value, but I could nonetheless imagine a multitude of reasons why immediate cash savings could matter more than long-term higher-value uses of the points.
If you highly value the flexibility of using points for a specific redemption, a transfer could make sense. Some will argue that the flexibility of an award over a that of a paid ticket makes points more valuable than the cash equivalent. In other words, in our theoretical example, if you paid $130 for your flight and later had to cancel, you'd get a credit that may be set to expire depending on the type of fare purchased and potentially tied to a specific passenger (though there are ways around this with Wanna Get Away Plus fares). On the flip side, if you cancel a flight booked with points, you'll get the points back immediately and they don't expire. If you're just booking a backup flight or a situation where you are highly uncertain about travel, I could see the added appeal of an award flight.
Given the added flexibility of Wanna Get Away Plus fares, I would be less swayed by the flexibility of points these days, but I certainly recognize that there are situations where one of the above applies. And while the title suggests that I think you should never transfer points to Southwest, the truth is that I know this game is one with few absolutes.
Earned Southwest Rapid Rewards points (not transferred points) are more valuable before you have the Companion Pass
One quick side argument that I'd like to add is one that Greg has made before me: Southwest Rapid Rewards points earned from their credit cards and shopping portal and other associated earning activity (which is to say not from transfers) are actually worth more before you have the Companion Pass than after.
That's because before you have earned the required 135,000 points to get a Companion Pass, each point you earn from paid fares or Southwest credit card welcome bonuses or spending or the shopping portal not only buys 1.3c worth of airfare, but it also gets you 1 point closer to the 135K required for the repeatable Buy One Get One Free coupon that is the Southwest Companion Pass. How much a Companion Pass is worth is a subjective analysis that varies so much that I won't even try to quantify it except to say that whatever it is worth adds some sort of value to the points you are earning en route to the pass.
For simple math, let's say you were willing to buy a Southwest Companion Pass for $1,350 (you can't buy it, this is just theoretical). That means that each point earned en route to 135K effectively buys you 1.3c toward airfare (as Rapid Rewards points) and 1c toward the Companion Pass (again, you can't actually buy the pass, so this additional value is entirely subjective and meaningless except to say that the points get you closer to an object of value – the Companion Pass).
Once you have the Companion Pass, you no longer have that added value with each additional point you earn, so the points you earn from that time onward are only worth 1.3c per point.
While none of this section has anything to do with transfers from Ultimate Rewards (since transfers do not count toward the Companion Pass), I make this distinction to argue against my shopping portal premise above and say that you may choose the Southwest shopping portal at 1x over earning 2% cash back if those points will help you earn a Companion Pass and you highly value that Companion Pass (if you want to do the math, you'd have to value the Companion Pass at $945 or more to make up for the difference versus 2% cash back, but let's not muddy things further with that math).
Note that I saved this section for last because it isn't actually related to transfers from Chase, but it was tangentially related enough to my shopping portal point above that I wanted to include it for completeness.
Bottom line
Southwest Rapid Rewards points have relatively fixed value and that relatively fixed value is less than the Reasonable Redemption Value of Chase Ultimate Rewards points, which I think makes them a generally poor transfer partner (albeit still better than most non-travel redemptions). Given Chase's transfer partners, there are a plethora of opportunities to get more value by transferring to almost any of Chase's other partners. Importantly, the value of points transferred to Southwest does not double when you have the Companion Pass; the purchasing power of Southwest points remains constant as compared to the cash cost you will incur as a Companion Pass holder since that pass is effectively a repeatable Buy One Get One Free coupon that applies the same to cash as it does to points. I love the Southwest Companion Pass and I love Chase Ultimate Rewards points, but maximizing both of those things means understanding that the Pass does not make Ultimate Rewards points more valuable when transferred to Southwest.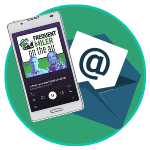 Want to learn more about miles and points?
Subscribe to email updates
 or check out 
our podcast
 on your favorite podcast platform.