Southwest Airlines has had a rough couple of weeks to put it mildly. Some will swear off the airline with the emotions of ruined holiday celebrations still fresh and questions still lingering about which expenses Southwest will reimburse and the rollout of 25K apology points per passenger being very rocky (with many not receiving the points or not able to redeem them because the website appears to be in a constant state of overload). There is no doubt that the major holiday meltdown of 2022 will be remembered for many years to come — but eventually, I imagine that this, too, shall pass — and when it does, will the Southwest Companion Pass still be the best deal in domestic travel? With booming demand for travel and increased prices across the board, will the savings via the Southwest Companion pass increase in 2023?
Getting two passengers for the price of one every time you fly, whether on a paid ticket or award ticket, even when the primary passenger's ticket is paid for with someone else's miles, has long been a no-brainer massive value for anyone who can accept Southwest's boarding process / lack of assigned seats.
Given what I expect will continue to be increased demand for domestic travel in 2023,  I wanted to revisit methodology for my 2020 comparison, my 2021 comparison, and my 2022 comparison to answer the question, "Is the Southwest Companion Pass still worth it in 2023?". The answer is yes – at least on paper. Your answer may certainly be different.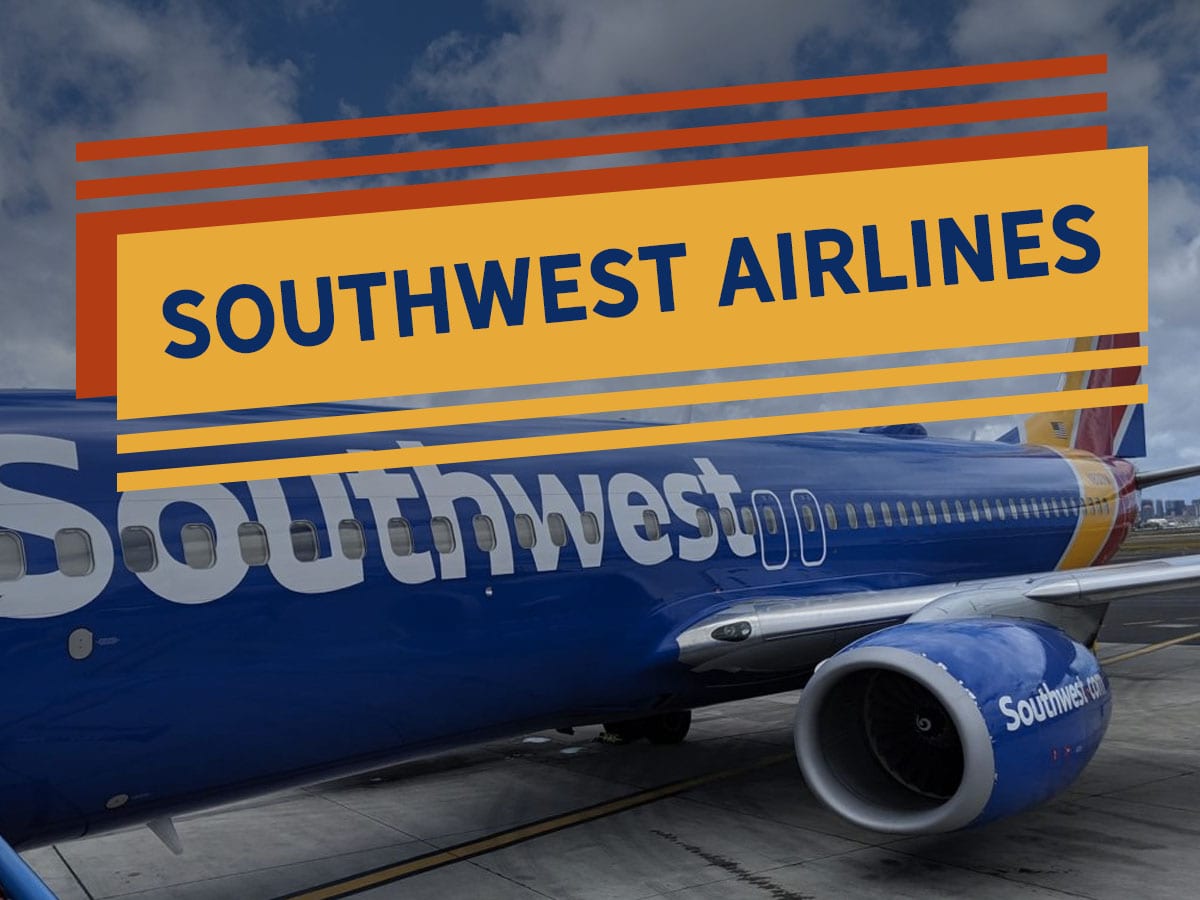 You only get value out of it if you use it (but you can count it every time)
The primary focus of this post is the comparative value of the Southwest Companion Pass as opposed to booking award flights on the other major US carriers.
The decision about whether a Companion Pass makes sense for you starts with how much you'll use it. For the latter half of the last decade, we used our Companion Pass many times each year, getting tons of value out of it. Unfortunately, the past few years were a different story thanks to the pandemic; we also had a Companion Pass in my household during 2020 and 2021 and we didn't get to use it a single time thanks to the pandemic. Despite any calculation within this post, keep in mind that the true value of the Companion Pass to you depends on how much you can use it.
The good news is that once you have a Southwest Companion Pass, you can count on using it every time. Unlike many elite benefits, there aren't many terms and conditions and you don't have to hope to get lucky enough to use it: if there is a seat available for sale for your Companion, even if the fare is far more expensive than the one you originally booked, you can add your companion for free. For those who can use this benefit often, it can be huge.
Advantages of Southwest (diminished)
From the outset, Southwest has some advantages that have made it attractive as compared to American, Delta, and United. Flexibility is one of the things I value most highly in my travel plans and Southwest offers the ultimate flexibility: award tickets can be cancelled up to about 10 minutes before departure for no penalty (I think the closest I've ever actually cut this is about 30 minutes before). If you book an award ticket, you can cancel up to shortly before departure and immediately get your points back and request a refund of the taxes to your credit card (though you do need to specify that you'd like a refund of the taxes rather than having them held as a credit for future travel). If you booked a cash ticket, you can similarly cancel up until just before departure and you'll get a credit that doesn't expire.
That used to make Southwest really stand out because in past years you would have needed elite status with the other major carriers to get that kind of flexibility. However, the pandemic has changed things on that front, with many airlines eliminating change and cancellation fees. You can (at least in many cases) get similar flexibility with the major carriers, so Southwest's competitive advantage has been eroded from that perspective.
Still, one particular advantage of the Companion Pass benefit is that it works on both paid and award tickets. This means that you can add your companion for just the taxes (usually $5.60 one-way within the US, more for international destinations) whether you paid for your ticket on your credit card, you used your Rapid Rewards points, your company bought your ticket, or great aunt Suzy used her Rapid Rewards points to buy your ticket. That's been a nice deal in two-player mode since (for example) you could use the companion's rapid rewards points to book a ticket for the primary traveler and then add the companion for free.
Another advantage that could be huge for those who pack heavy is that Southwest includes two free checked bags per passenger. While you might be able to get one free checked bag by having the right credit card with the other airlines, you'll always get two with Southwest. You'll also always get a free carry-on — there is no basic economy.
A final strength of the Companion Pass in terms of award travel has long been that it is possible to get a great deal when planning far in advance. While the other major loyalty programs traditionally charged 12,500 miles each way for a domestic economy class ticket, Southwest has long had a more revenue-based program. This has meant that I have scored tickets to fly across the country more than once for fewer than 10,000 points one way. With the Companion Pass, that works out to less than 5,000 points per passenger. For a transcontinental flight, that was a steal for many years.
Pressure from the big guys
However, what was long a steal just isn't as obvious anymore. The domestic award travel landscape has changed pretty dramatically over the past couple of years (even before the pandemic), thanks to the following four things:
It is possible to book United domestic awards via Turkish Miles & Smiles for 7.5K each way (and you can once again buy online)
American Airlines has gone to dynamic pricing with frequent web specials from 5K each way
Delta has continued dynamic pricing and increased the frequency of flash sales from 10K (or sometimes even less) round trip
United has also gone to dynamic pricing, with some flights available for as few as 4K miles each way.
Each of these points comes with its caveats (Turkish can be hard to book, AA web specials are restrictive, Delta's best prices are for basic economy), but they are hard to ignore. While Southwest enthusiasts will rightly point to the fact that Southwest award tickets offer more predictable value compared to the cash price (whereas dynamic pricing on the other major carriers can be truly dynamic rather than always revenue-based), the fact is that there are now opportunities to book domestic awards for competitive rates on the major carriers. Add in the fact that close-in travel with Southwest is likely to cost an exorbitant number of points whereas a domestic United saver award could be just 7,500 miles through Turkish whether booked 3 months in advance or 3 days in advance (if you can successfully book it) and taken on the whole there is an argument to be made for the major carriers if you want to be able to plan or change flights close to the date of travel.
How useful you find AA's economy web specials or the Turkish sweet spot will obviously depend on where you're based and prefer to fly, but the bottom line is that Southwest no longer enjoys the huge advantage in terms of award cost that it once did.
Comparisons
As I said in the original version of this post in 2020, and in the follow-up in 2021 and 2022, I am not a computer programmer, so I'm relying on old fashioned searches to compare one city pair at a time. However, I wanted to revisit my quick comparison to take a look at the value of the companion pass for travel for two people versus simply being diversified in terms of having points in various programs.
My methodology is unchanged: I searched from five airports – my "home" airport of Albany, NY (both because this comparison is useful for me personally and because it represents a smaller market that is served by all of the major carriers), New York City and Los Angeles because of the fact that they represent two major US markets that are kind of "hubs" for everyone, Chicago because it is both a major market and a hub for both Southwest and United, and Dallas as it is both a major market and a hub for both Southwest and American. I searched a random date a few months in advance for travel from these cities to three destinations: Orlando, San Francisco, and Omaha. I picked Orlando and San Francisco in order to have one major destination on each coast and I picked Omaha in order to have one additional destination somewhere in the middle of the country that is served by all the major carriers in order to represent domestic travel to/from a smaller or more mid-sized market.
My sample size here is admittedly tiny. I literally searched one date, I intentionally picked a weekday (since I figured I could count on the lowest saver award availability from the major programs) and I didn't discriminate in terms of the desirability of connections or anything else. I simply wanted to see whether or not Southwest was still competitive considering dynamic pricing and the current travel landscape. My expectation as I wrote the original version of this post and once again now in 2023 was that Southwest might be better in some instances but behind in others.
Here are my results for one-way travel in total points for two passengers on the cheapest option with each carrier on a random weekday. Note that the Southwest price is the price for one passenger since the Companion Pass makes the second passenger cost 0 additional points whereas the other airlines all show the total mileage price for 2 passengers.
I've bolded the cheapest option for two passengers in each instance and noted the margin by which the option was the cheapest. I included both basic economy and main cabin on Delta but used basic economy as the comparison point where relevant. Note that when the price via a partner like Turkish, Air Canada Aeroplan, or Avianca LifeMiles is present, I actually searched to make sure that route was available to be booked for the noted price and I used that price as the comparison point when cheapest.
Albany

To Orlando

American: 19K
Delta: 23K basic / 28K Main
Southwest: 8,808 (best by 10,192 miles)
United: 30K miles (or 25K via Aeroplan)

To San Francisco

American: 25K
Delta: 31K basic / 36K main
Southwest: 15,734 (best by 9,266 miles)
United: 30K

To Omaha

American: 23K
Delta: 38K basic / 46K main
Southwest: 14,036 (best by 5,964 miles)
United: 30K (20K via Aeroplan or LifeMiles)

New York City

To Orlando

American: 15K
Delta: 16K basic / 21K Main
Southwest: 7,319 (best by 181 miles)
United: 30K (20K via Aeroplan or LifeMiles)

To San Francisco

American: 19K
Delta: 23K basic / 30K main
Southwest: 10,407 (best by 8,593)
United: 30K

To Omaha

American: 18K
Delta: 23K basic / 28K main
Southwest: 10,407 (best by 7,593)
United: 30K (or 20K via Aeroplan via LifeMiles)

Chicago 

To Orlando

American: 21K
Delta: 27K basic / 33K main
Southwest: 11,434 (best by 3,566)
United: 30K (or 15K via Turkish)

To San Francisco

American: 25K
Delta: 24K basic / 36K main
Southwest: 12,028 (best by 2,940)
United: 30K (or 15K via Turkish)

To Omaha

American: 31K
Delta: 18K basic / 23K main
Southwest: 8,114 (best by 6,886)
United: 25.2K (or 15K via Turkish)

Dallas

To Orlando

American: 22K
Delta: 27K basic / 33K main
Southwest: 11,434 (best by 8,566)
United: 30K (or 20K Aeroplan)

To San Francisco

American: 18K
Delta: 28K basic / 34K main
Southwest: 11,951 (best by 3,049)
United: 28.6K (or 15K via Tukrish)

To Omaha

American: 25K
Delta: 27K basic / 33K main
Southwest: 9,735 (best by 5,265)
United: 30K (or 15K via LifeMiles)

Los Angeles

To Orlando

American: 25K
Delta: 30K basic / 38K main
Southwest: 7,319 (best by 17,681)
United: 32.6K

To San Francisco

American: 14K
Delta: 9K basic / 12K main
Southwest: 2,632 (best by 6,368)
United: 30K (or 12K via Aeroplan)

To Omaha

American: 25K
Delta: 26K basic / 31K main
Southwest: 10,021 (best by 4,979)
United: 30K (or 15K via Turkish)
Note that the margins included here assume that you value points equally across programs, which certainly may not be the case for you.
The results surprised me yet again. Despite the fact that Southwest ran the table the first time I looked at this and again the second before finally getting unseated on a single itinerary the third year I ran the comparison, I expected that things may have flattened out. This time around, Southwest ran the table again, presenting the best value for two passengers on all 15 route comparisons.
Out of those 15 trips, on average a Southwest Companion Pass would save you 6,739 points over your next best option assuming that you are booking two passengers one-way. That's an increase of almost 50% over the margin of savings in last year's comparison. If that average holds up both ways, it would be a savings of more than 13,000 points on a round trip.
What do the results of the above mean?
The results won't be significant for everyone. Again, the sample size was pretty small. However, I still find it very intriguing that Southwest continues to come out on top in almost every situation. That certainly makes the Southwest Companion Pass appealing on the surface.
As noted in a previous section, it all comes down to how much you'll use it. If you'll use the pass a dozen times a year and save more than 80,000 total points/miles, that would certainly be significant enough to make the pass very attractive. On the other hand, if you'll use it two or three times per year, the potential savings may not move the needle enough. If flying Southwest creates additional compromises — like connecting when you could have flown nonstop or operating out of a less desirable airport — then I think you need to analyze your value closely to be sure you're getting the deal that you're imagining.
Keep in mind that timing is everything. The typical strategy of earning a Companion Pass for nearly two full years by timing out credit card applications and minimum spending requirements to earn two welcome bonuses early in the calendar year (like right now) makes a lot of sense to me as it increases the length of time during which you can extract value. If you can earn a Companion Pass that is valid for nearly two years (See our Southwest Companion Pass Complete Guide for more detail), the additional time may add up to more significant savings.
Keep in mind when planning your strategy that each member is now limited to a single personal Southwest credit card every 24 months. It is however possible to get one personal card and one business card. On the business credit card side, the terms only preclude you from the bonus if you have had that particular card in the past 24 months. Note that you do need to be under 5/24 to get approved for a new Southwest card
In my case, the value of the Companion Pass could be questionable because I fly with a family of four. While Southwest beats other airlines handily when booking for two passengers, you can do the math and see that in some instances you'll save miles by booking via another program if you're booking for four passengers (particularly if you're able to book via Turkish). In my case, my family would ordinarily choose to fly Southwest over other options because we prefer Southwest, but your calculations may vary if you're traveling with additional passengers. Of course, a smart strategy for us could be getting two companion passes so that each of our kids flies for free.
Bottom line
For the fourth year in a row, I ran a comparison for to see how the Southwest Companion Pass stacks up against the competition. I expected that it would not be a runaway win for Southwest ever since dynamic pricing became the norm all of the major carriers. However, my results surprised me yet again because yet again Southwest generally came in well below the competition in terms of pricing for two passengers on an award ticket if you have the Southwest Companion Pass. Assuming Southwest fixes the operational issues that caused the major holiday meltdown of 2022, the Companion Pass is still arguably the best value in domestic travel.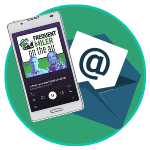 Want to learn more about miles and points?
Subscribe to email updates
 or check out 
our podcast
 on your favorite podcast platform.