October 2016 has been an interesting month!  There have been huge changes to hotel and airline loyalty programs, some good, some bad (really bad).  And things have been similarly interesting with credit cards as Amex has rushed to compete with Chase's Sapphire Reserve card.  Chase meanwhile kept the heat on by announcing a new business card.  Read on…
Credit Card News
Amex responded to Chase's blockbuster new Sapphire Reserve card with a few terrific changes to their Platinum cards.  Their personal Platinum cards now earn 5 points per dollar for airfare.  That alone isn't enough to make the cards competitive with Chase, but it's a good start for those who keep the cards for their excellent benefits.  Amex enhanced their Business Platinum card differently.  Business Platinum cards do not get 5X for airfare, but they do get a 50% point bonus on purchases of $5,000 or more.  And, more interestingly (to me, anyway), Business Platinum cardholders now get a 50% rebate when using points to purchase travel on their selected airline or on any business or first class flights.  This means that it is now easy to get 2 cents per point value from Membership Rewards points.  It's huuuuge!  Plus, Amex sweetened the pot significantly by introducing a 100,000 point signup offer for their Business Platinum card.
On the heels of the Sapphire Reserve credit card launch, Chase has announced that they will follow that up with a new Ink business card. Bloomberg reported that the bank will launch the Ink Business Preferred card later this year.  This card will offer an 80,000 point signup bonus and decent category bonuses: 3X Ultimate Rewards points per dollar for travel, telecommunications, shipping, and advertising on social-media and search engines.  Unfortunately, once the Ink Business Preferred card is launched, Chase will stop offering their popular Ink Plus card which offers 5X rewards for office supply purchases, cellular services, landline services, and cable services (TV and internet).  So, you might want to get in on the Ink Plus 70K offer before it's too late. Please see: How to get approved for the Ink Plus 70K offer before it's too late.  Fortunately, we now know that the no-fee Chase Ink Cash card, which offers the same 5X categories as the Ink Plus, will stick around.
Loyalty Program News
In September, Marriott and SPG formalized their merger by adding the ability for customers to link accounts.  Those who are members of both loyalty programs now get automatically status-matched to their highest elite status level.  Plus, everyone who links accounts now has the ability to freely move points back and forth between the programs where 1 SPG point = 3 Marriott points.  This merger has led to a wealth of new opportunities such as shortcuts to high level status, enhanced value of SPG points, ability to share points with anyone, and more!  This month, Marriott has taken things a slight step further by enabling enhanced credit card earnings across properties: Marriott credit cards now earn bonus points at Starwood properties; and Starwood (SPG) credit cards now earn bonus points at Marriott properties.
Hyatt then shook the points world by announcing that, as of March 1 2017, they're scrapping their Hyatt Gold Passport program and replacing it with their new World of Hyatt program.  While there are many changes to absorb, the biggest are the introduction of a new mid-tier elite level and the fact that status will be earned through nights or spend, but no longer through stays.  You can read the full scoop here, and read our Devil's Advocate take on it here.  One of the most interesting aspects of the new program is the ability to earn free nights in various ways. For example, in the new program you'll be able to earn a free category 1-4 night by staying in 5 separate brands.
Wyndham had a very weird month.  First, they announced enhancements to their co-branded credit cards, but failed to highlight that the new cards would no longer earn 2X rewards for all spend.  Fortunately those with the old cards will continue to earn 2X everywhere. Then things got really weird when they introduced an exciting promotion to try to steal SPG customers, but they cancelled the promo before it started.  Finally they revealed truly good news: timeshares and rental homes from the Wyndham Destination Network are now available to be booked with points.  They are keeping their fixed 15,000 point per night room rate and are literally applying it per room.  So, a 4 room rental home will go for 60,000 points per night.  This all sounded great to me, but The Deal Mommy has a contrarian view.  It's worth a read.
The news with airline programs has been almost all negative.  Alitalia used to have a great partner award chart, but they decimated it overnight.  Now, it appears that the only good use of Alitalia miles is for flying Alitalia itself.  Delta furthered its own string of unannounced devaluations by drastically increasing the award price of business class flights to and from India.  And, it appears that Virgin Atlantic is on the cusp of increasing the price for a Celebration Week on Necker Island.
The worst blow to many was with United.  United has drastically changed their award booking rules.  Overnight, they went from one of the most flexible programs to one of the least flexible.  Fortunately, there are still some tricks available for getting good value from United miles.  Travel is Free has the details here and offers up some new tricks here.
Best of Frequent Miler
Don't miss these Frequent Miler posts from October 2016!
Credit Cards
Manufacture Spend / Meet Minimum Spend Requirements
Miles, Points, and Travel
Miscellaneous Other

When signing up for new credit cards, it's important to keep track of which cards you signed up for and when. The reason?  Banks have various and ever changing rules about if or when you can sign up for the same card again in order to earn a signup bonus a second time.  For example, Citibank currently restricts bonuses by brand: you must wait 24 months after opening or closing an account in order to get a new signup bonus within the same brand (e.g. American Airlines, Hilton, Citi ThankYou).
To help you get started with tracking your credit card applications, I created a sample Google Docs Spreadsheet (found here).  If you'd like to use it, open the spreadsheet, then make your own copy by clicking File… Make a Copy.
Chase Sapphire Reserve: 100K after $4K spend
Chase Ink Plus: 70K after $5K spend (in branch)
Amex Business Platinum: 100K: 50K after $5K spend + 50K after additional $10K spend in 3 months.
Platinum Delta SkyMiles: 70K + 10K MQMs after $3K spend in 3 months + $100 statement credit after Delta purchase in 1st 3 months (Update: This offer has temporarily expired.)
All of the above offers and many more can be found on our Best Offers Page.
More Deals worth checking out
Bonus Points:
Save at wholesale clubs:
Travel deals:
Miscellaneous:
About Month In Review
This post is the first in a new series…
Once per month we publish a round up of miles and points related news, highlights of our best posts of the month, and a list of the best ongoing deals.  For those who subscribe to our monthly newsletter, this is it.  Those who subscribe weekly will find this post listed in the Week in Review section.  Those who subscribe to the daily or instant newsletter will receive this post directly, just like any other.
How to Fix Your email Subscription
If you find that you are receiving duplicate emails or would like to change the frequency of your emails, please do the following:
Find the "click here to safely unsubscribe" link at the very bottom of the email.  Click the link to unsubscribe.
Visit our Subscribe to Frequent Miler page to subscribe to instant, daily, weekly, or monthly newsletters.
Long term readers who prefer the old style "Quick Deals Only" emails should visit our Advanced Options subscriptions page.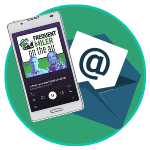 Want to learn more about miles and points?
Subscribe to email updates
 or check out 
our podcast
 on your favorite podcast platform.