It's time to check in again with our informed newbie Ben. Previously, we helped him form a credit card plan.  Next, he successfully signed up for three cards at once.  Intentionally, all three were business cards that do not report to personal credit bureaus.  This way, Ben can sign up for many more cards without exceeding Chase's 5/24 limits.  And our next update about Ben was in July when we reported his progress and his 3X surprise.  Finally, in the post "Newbie's Second Dance," we reported his second round of applications.  He successfully signed up for a second Ink Business Preferred card (80K offer), an Amex SPG Business card (35K offer), and the Amex Delta Platinum Business card (70K offer).  Coincidentally (for those interested), the SPG and Delta offers are now available again.
Recently Ben signed up for a few new cards.  In January he applied through an targeted email offer for the Chase Sapphire Preferred for 60,000 points after $4K spend and an additional 5,000 points for adding an authorized user.  Unlike the current public 65K offer, Ben's first year fee was waived.
Then, after meeting the spend on his Sapphire Preferred card, he decided that it was time to pickup the SPG personal card and the Marriott Business card.  Neither card is likely to be available for new signups after this year (see: Marriott announces new credit card lineup) so Ben wanted to get in on them while he still can.
SPG Personal 30K Offer
The current public offer for the SPG personal card is 25K points after $3K spend.  Ben reports, though, that he was able to find a 30K offer by doing the following:
Ben opened an incognito window in his Chrome Browser
He opened our Best Offers Page within that window
Ben found the link on the Best Offers Page for the personal SPG card.  Even though our page lists the public 25K offer, he found a 30K offer when he clicked through.
Ben reports that the 30K offer

did not

show up when he tried the above steps with a Private Firefox window or an InPrivate Microsoft Edge window.
Ben was instantly approved when he signed up.
Marriott Business 75K Offer
The current public offer for the Chase Marriott Rewards Premier Business card is for 75K points after $3K spend in 3 months.  Ben couldn't find a better offer than that (neither can I, FYI), so he applied for that offer.  Ben's application went pending.  He reports that he called Chase's reconsideration line (found here) and spoke to an analyst to try to get an instant decision.  The analyst asked a few questions and then said that he pushed the application forward to a senior analyst.  He was told that he should get a decision in 5 to 7 business days.  Ben is still waiting for news on this one.  If he is denied, he'll call reconsideration again.  It's possible / likely that they'll approve him if he moves credit from another Chase business card.
Update March 11 2018: Ben reports that his application was approved!
Blue Business Plus 10K Offer
Ben decided to throw one more application into the mix: the Amex Blue Business Plus Card.  Thanks to its 2X everywhere Membership Rewards earnings on up to $50K spend annually, I've previously described this card as the "new king of everyday spend."  Ben reports that he has wanted to get this card but was waiting for a signup bonus (there hasn't been a public signup bonus for this card since early on).  Fortunately for Ben, Amex recently started offering 10K points after $3K spend when signing up through a referral link (found here).
Ben first tried his Chrome incognito trick (as described above in the SPG 30K section), but didn't land a better offer, so he went with the 10K referral offer.
Ben's application was instantly approved.
Staying under 5/24
Chase's 5/24 Rule: With most Chase credit cards, Chase will not approve your application if you have opened 5 or more cards with any bank in the past 24 months.

To determine your 5/24 status, see: 3 Easy Ways to Count Your 5/24 Status. The easiest option is to track all of your cards for free with Travel Freely.
In the past 9 months, Ben has signed up for 10 new credit cards.  Given that, you'd think he was now way over 5/24, but he's not.  Most of the cards Ben applied for were business cards from Chase and Amex.  And those business cards do not count towards 5/24 (see this post for details).  Out of those 10 cards, only his Sapphire Preferred card and his SPG personal card add to his 5/24 total.  As a result, Ben can continue to sign up for Chase cards for a while without worrying about 5/24.  As long as he sticks primarily with business cards (except from Capital One which reports business cards to the credit bureaus), he can continue to collect new card bonuses without adding to his 5/24 count.
Chase 5/24 semantics ("Subject to" vs. "Count towards"): Most Chase cards are subject to the 5/24 rule. That means the rule is enforced in making approval decisions. In other words, you probably won't get approved if your credit report shows that you opened 5 or more cards in the past 24 months. Meanwhile, most business cards (such as those from Chase, Amex, Barclaycard, BOA, Citi, US Bank, and Wells Fargo) are not reported on your personal credit report. These cards do not count towards 5/24.

Example: Chase Ink Business Preferred is subject to 5/24, so you likely won't get approved if over 5/24. If you do get approved, it won't count towards 5/24 since it won't appear as an account on your credit report.
Adding up the points
Here's a full tally of Ben's point earnings so far.  In most cases I assume that Ben spent (or will spend) exactly the amount needed to meet minimum spend requirements, and that this spend earns just 1 point per dollar (except where noted with an asterisk).
| | | | | | | |
| --- | --- | --- | --- | --- | --- | --- |
| Card | | Offer | | Total Spend | | Estimated Points after Spend |
| Chase Ink Business Preferred | | 80K after $5K spend in 3 months. $95 annual fee not waived. | | $5K | | 95K* |
| Chase Ink Cash | | 30K after $3K in 3 months. No annual fee | | $3K | | 33K |
| Amex Delta Gold Business | | (Expired)60K after $4K in 4 months + $50 credit after Delta purchase in 4 months. $95 annual fee waived first year. | | $4K | | 64K |
| Chase Ink Business Preferred (Ben's second business) | | 80K after $5K spend in 3 months. $95 annual fee not waived. | | $5K | | 95K* |
| Amex SPG Business | | 35K: 25K after $6K spend in 3 months, Additional 10K after additional $4K spend in first 6 months. $95 annual fee waived first year. | | $10K | | 45K |
| Amex Delta Platinum Business | | (Expired) 70K + 10K MQMs after $4K spend in first 3 months + $100 statement credit after Delta purchase in 1st 3 months. $195 annual fee. | | $4K | | 74K |
| Chase Sapphire Preferred | | 65K: 60K after $4K spend in 3 months + 5K for adding an authorized user. $95 annual fee waived first year. | | $4K | | 69K |
| Amex SPG Personal | | 30K after $3K spend in 3 months. $95 annual fee waived first year. | | $3K | | 33K |
| Amex Blue Business Plus | | (Expired) 10K after $3K spend in 3 months. No annual fee. | | $3K | | 16K** |
| Chase Marriott Rewards Business | | 75K after $3K spend in 3 months. $99 annual fee waived first year. | | $3K | | 78K |
* Ink Business Preferred 3X: As described in an earlier post, Ben has found that his Plastiq payments to his retirement home have been earning 3X when he pays with his Ink Business Preferred cards.
** Amex Blue Business Plus: The Blue Business Plus card earns 2X on all spend, up to $50K spend per year.
Point Totals:
$44K spend
602,000 points
568,000 miles*
* Converting points to miles:  Different types of points and miles have very different values.  For example, Marriott points are worth far less than SPG points.  Even Marriott acknowledges this by allowing members to freely convert SPG points to Marriott points at a 1 to 3 ratio (1,000 SPG points becomes 3,000 Marriott points).  Similarly, they allow converting 3,000 Marriott points to 1,000 SPG points.  In order to compare apples to apples, I estimated how many airline miles Ben has earned, assuming that he wants to convert all of his points to miles.  Most of the points that Ben has earned are airline miles (Delta), Ultimate Rewards points, or (soon) Membership Rewards points.  The latter two can be transferred 1 to 1 to a number of airline mile programs, so I counted each of these points as being equivalent to airline miles.  SPG points can be converted to airline miles at a ratio of 20,000 points to 25,000 miles, so I multiplied Ben's SPG point total by 1.25.  And Marriott points can be converted down to SPG points 3 to 1 and then converted to airline miles 20,000 to 25,000, so I multiplied Ben's expected Marriott points by 1.25/3.  The latter is a conservative estimate of the number of miles he has earned since he could do even better by using his SPG and Marriott points to purchase a Marriott Travel Package.
First year expenses
Earning over 600,000 points in a short period of time is impressive, but it's worth considering how much it cost Ben to accomplish this.  In order to estimate his expenses, we'll include the cost of meeting minimum spend and any first year annual fees.
I don't know how much Ben really spent on meeting minimum spend requirements, but I'll assume worst case… I'll assume that Ben used Plastiq bill payments for all of his minimum spend and that he had no Fee Free Dollars from their refer-a-friend program.  In other words, we'll assume that he was charged 2.5% for all spend.  Also, for simplicity, I'll assume that the Plastiq fees were not themselves used to meet minimum spend.  On the other hand, also for simplicity, I'll assume that Ben got full value from his Delta card statement credits:
Meet spend at 2.5% with Plastiq: $44K  x 2.5% = $1,100
First year fees: $385
Less Delta card credits: ($150)
Total expenses: $1,335
$1,335 sounds like a huge amount of spend, but it's arguably a very small price to pay for 600,000 points.  Also keep in mind that Ben probably had some Fee Free Dollars with Plastiq, and probably met some of the minimum spend requirements with natural credit card spend (no fee) rather than with Plastiq at 2.5%.
Per point cost:
$1,335 / 602,000 = 0.22 cents per point
$1,335 / 568,000 miles = 0.24 cents per mile
Fee Free Option:
If Ben wanted to, he could redeem Ultimate Rewards points for cash at a penny per point.  So, he could actually offset all of his fees as follows:
Redeem 133,500 points for $1,335 in cash
If Ben did this, he would still have the following points available:
602,000 points – 133,500 = 468,500 points
568,000 miles – 133,500 = 434,500 miles
In other words, Ben arguably earned over 400,000 points for free.
Credit Score?
Ben's Transunion and Equifax scores are still excellent:
Here were his comparable scores in July:
And Ben's Experian score is still Very Good (but it has dropped 22 points since we looked at it in July):
This is a 22 point drop from July:
Ben's Amex applications have resulted in Experian credit inquiries while his Chase applications resulted in inquiries with both Experian and TransUnion.  This helps explain why his Experian score dropped the most (since all inquiries appeared on his Experian report), TransUnion just a bit, and why his Equifax score was completely unharmed (it actually increased 2 points since July).
Inquiries become less important to your credit score after about 90 days and drop off your report completely after two years.  So Ben's Experian score should recover nicely if he waits a while before applying for more cards, or applies for cards from banks that don't use Experian for their hard credit pulls.  Note that which credit bureaus the banks pull from varies by the applicant's location.  You can get a fair idea of which credit bureau may be pulled by checking the Credit Pull Database.
Summary
In the 9 months since Ben started signing up for credit cards, he has earned (or will soon earn) over 600,000 points.  That's awesome.  And these are not cheap easy to get points like Hilton or Club Carlson points.  Most points earned (or soon to be earned) are transferable points (Ultimate Rewards, SPG, and Membership Rewards) which I consider to be the most valuable points around.
Using my Reasonable Redemption Values (RRVs) for points & miles, we can estimate how much travel Ben can reasonably expect to get from the points he has collected so far: $9,784!  And if he cherry-picks the best value rewards he can get much more.
Applying for Business Credit Cards

Yes, you have a business: In order to sign up for a business credit card, you must have a business. That said, it's common for people to have businesses without realizing it. If you sell items at a yard sale, or on eBay, for example, then you have a business. Similar examples include: consulting, writing (e.g. blog authorship, planning your first novel, etc.), handyman services, owning rental property, renting on airbnb, driving for Uber or Lyft, etc. In any of these cases, your business is considered a Sole Proprietorship unless you form a corporation of some sort.

When you apply for a business credit card as a sole proprietor, you can use your own name as your business name, use your own address and phone as the business' address and phone, and your social security number as the business' Tax ID / EIN. Alternatively, you can get a proper Tax ID / EIN from the IRS for free, in about a minute, through this website.

Is it OK to use business cards for personal expenses? Anecdotally, almost everyone I know uses business cards for personal expenses. That said, the terms in most business card applications state that you should use the card only for business use. Also, some consumer credit card protections do not apply to business cards. My advice: don't use the card for personal expenses if you're not comfortable doing so.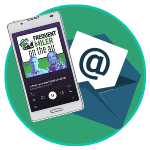 Want to learn more about miles and points?
Subscribe to email updates
 or check out 
our podcast
 on your favorite podcast platform.