Avid points & Miles collectors are always on the lookout for opportunities to increase credit card spend without fees. Taxes, mortgage payments, rent payments, car payments, etc. are great examples of large expenses that many would like to pay with credit cards, but high fees for paying by credit card are often a barrier.
For Federal Taxes, the IRS maintains a web page that links to service providers who make it possible to pay taxes via credit or debit card. See "Pay Taxes by Credit or Debit Card." This is great if you have a mile-earning debit card since debit fees are very low. However, most of us have credit cards (or charge cards which work the same as credit cards), and the credit card fees are quite steep. Here is the fee chart:
The lowest fee for paying with a MasterCard or Visa is 1.89%, and the lowest fee for paying with an American Express card is 2.29%. Debit cards, though, have only a single fixed fee per payment of $3.49 to $3.95. The larger the payment you make, the lower this fee is as a percentage. With a $1000 payment, for example, the fee is less than half of one percent.
Pay Taxes for Very Low Fees
One easy way to lower your fees is to buy American Express gift cards for cash back and then use those cards to pay your taxes. Currently, for example, BigCrumbs is offering 2.25% (or, temporarily, 2.5%) cash back if you go through their portal to American Express Gift Cards and buy the cards there. For details, please see my post "Big News at BigCrumbs." Note that depending on which cards you choose, which shipment method you go with, and which discount codes you input, you will have fees that lower your effective rebate.
If you then use those American Express gift cards to pay taxes via ValueTaxPayment.com you will be charged 2.29% in fees. The exact cost of paying taxes will then depend on your effective rebate from BigCrumbs, but overall it should be very low.
Pay Taxes for No Fee (or make a profit!)
If you add another step to this process, you can reduce your fees even more. You might even make a nice profit! Here's the trick:
Buy Visa gift cards: After buying Amex gift cards as described above, go to GiftCardMall.com and buy one or more $1000 Visa gift cards. Pay with your Amex gift card. I did this recently with a $1000 Amex gift card. I chose to buy a Visa gift card for $992 so that the fees and shipping costs would come as close to $1000 as possible ($999.94) in order to clear out my Amex gift card.
Pay Taxes via Debit card: Use the resulting Visa gift cards to pay Federal Taxes. These cards can be used as debit cards so that your fee will be less than $4 per payment. For step by step instructions for paying with a Visa gift card online, see "How to pay Federal taxes with a Vanilla Visa." Even though that post describes how to pay with $500 Visa cards, the basic steps are the same. Make sure to scale up the payment amounts though! See the next step:
Clear out your gift card: Pay exactly the amount that will clear out your Visa gift card. For example, if you have a $992 Visa gift card and the fee for paying by debit card is $3.49, then pay $992 – $3.49 = $988.51. This way, the one payment will leave a zero balance on your Visa card and you can then toss it in the trash (once you receive confirmation of the payment).
Take it bigger: The online services only allow two payments at a time, but I found that by calling Official Payments Corporation (1-888-872-9829), the phone agents will happily accept as many debit payments as you care to make. So, if you need to make more than $2000 in payments, try that method.
By going through the method described above, your fee for paying taxes is reduced considerably. Let's add up the fees:
GiftCardMall: Approximately $8 per card
Tax payment: $3.95 (or less) per payment
Total: $11.49 per payment. If we assume a payment of $988.51 (as described above), this amount to a fee of = 1.16% fee
Remember that you would have bought these gift cards with Amex gift cards in which you gained over 2%. In total, you can not only pay taxes for free, but earn a profit!
Related posts and links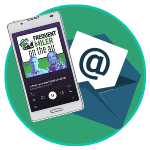 Want to learn more about miles and points?
Subscribe to email updates
 or check out 
our podcast
 on your favorite podcast platform.