Update 9/24/21: The annual fee for the Point Debit Card has increased to $99. However, when going to https://join.point.app/#/ and entering a referral code in the "promo code" box the fee drops to $0 the first year and says $49 thereafter. YMMV. See below for more detail.
A new debit card from the Point app came on the scene a couple of months ago. It has an annual fee which might be off-putting initially, but it also comes with a variety of earning opportunities that can make that fee worthwhile at least for the first year, but possibly beyond that too.
I've had an account for the past couple of weeks, so here's a rundown of the app and why it's at least worth considering, especially if you have a P2 who you can refer.
Applying For The Point Debit Card – Referral Bonus
The Point debit card comes with an annual fee of $49 Update: The fee is now $99, but when using a referral it may be possible to lock in a $49 annual fee as of the time of writing. Either way, the fee is high considering it's a debit card rather than credit card, but the first year fee is currently waived through a referral and you can earn $100.
The current referral offer is 10,000 points (worth $100) after spending $1,000 in the first 30 days. As noted above, the annual fee is now listed at $99 – though it may be possible to do better. When you go to https://join.point.app/#/, you'll initially see the $99 fee listed.
However, if you click where it says "Promo Code?" directly below the red box in the screen shot above and enter a referral code, the fee will drop to $0 for the first year and $49 thereafter.
Reports I've read indicate that people signing up via referral like this are not being charged the $99 annual fee upon first deposit, leading me to believe that this referral deal will in fact work. Doctor of Credit reports that users with a $49 annual fee will be grandfathered in to that fee. I don't know whether the card will continue to be worth $49 in the future, but at $0 for the first year the welcome bonus is an easy $100 and the continued streak promotions and other increased payouts at places like Amazon, Nike, Costco, and more certainly make it worth a look for the first year.
Point offers both a physical debit card and virtual debit card; the physical card is sent quickly by FedEx, but you can also use the virtual card to make purchases straight away to trigger the bonus.
Point is listing the bonus for the referrer as 10,000 points, but I had a referral credit for 25,000 points (worth $250) a few days ago and I've seen other data points that other people have received the same thing. That's an unadvertised increased bonus, so I've no idea how long that'll last, if it's even still alive at all. If the 25,000 point bonus was still available by the time you apply and you refer a player 2, between the two of you you'd earn 45,000 points (worth $450), with $98 in annual fees to go along with that. That means you'll come out ahead by $352 even before taking into account other earning opportunities. (this part is dead)
Update from Nick: I signed up for Point using Stephen's referral and because I was using a desktop browser, the process was less intuitive (I later referred my wife and the process worked more smoothly from a mobile phone, though now that there are the annual fee considerations above you'll want to be sure to get the referral code populated). If you click on a referral link in a desktop browser, it may prompt you to download the Point app or scan a QR code that brings you to the download screen. If it still does that, just be extra careful to make sure that the promo code is entered when setting up your account.
I assumed that the QR code would pass on referral information, but it didn't. When you start the sign up process on the phone, you'll need to make sure there is a "promo code" loaded in Step 1 (see the promo code field below).
Clicking that field prompts you to enter a promo code. I entered Stephen's promo code (SPEPPER1) and clicked continue to apply and it gave me a message that the offer was applied successfully.
Upon return to Step 1, Stephen's promo code was listed in the promo code section. Note also that after opening my account, I referred my wife by texting her my link. When she clicked my link on her mobile phone, it prompted her to download the Point app and it automatically added my promo code. I think you'll only need the above steps if you're starting on desktop. Once you have set up your account, you can refer others. Note that the code at the end of the referral URL is the promo code they will need for the steps above if the promo code does not automatically populate.
Again, Stephen's code was SPEPPER1. Now back to Stephen's writing for the rest of this post.
Getting & Accessing Your Point Debit Cards
As mentioned earlier, Point will send your debit card by FedEx. One nice feature when setting up your account is that they allow you to have the card mailed to a different address to your residential address. That meant I was able to have the physical debit card sent directly to our hotel rather than our mail forwarding service.
Point also provides you with a virtual debit card. It's not like American Express though where they offer you a temporary card number that expires when you activate the physical card. Instead, you continue having access to both the physical and virtual debit cards for as long as you have an account with Point.
Note that both the physical and virtual cards are Mastercard World debit cards.
Point allows you to view your card details – for both the physical and virtual cards – in the app by tapping the 'Show Card Details' button. That displays the 16 digit card number, expiry date and CVV. I've slightly manipulated the screenshot below as it normally displays the last four digits of your card number, but I added the ellipsis instead.
As you can see in the screenshot above, you can easily lock your debit card by simply tapping the 'Lock Physical Card' button. That doesn't cancel your card, so if you temporarily lose your card and it turns up later, you can unlock it again.
If you do lose your physical card, the fact that you still have access to the virtual card in the app means that you can continue making online purchases and, presumably, in-store purchases if you've added the virtual card to a digital wallet and the store accepts Google Pay, Apple Pay, etc. The virtual card has different card details to the physical card, so it doesn't get invalidated when a new card is issued.
Other Bonuses
In addition to the referral bonus, when I signed up Point offered 200 points (worth $2) for funding my account for the first time, plus an additional 200 points after I made my first purchase.
Point sometimes offers other bonus opportunities. For example, we have seen frequest bonuses of 3,000 points (worth $30) when using your Point debit card to make a purchase five days in a row, with those purchases totaling at least $200 (see this post for any current streak deals). I used my Point debit card to reload my Amazon balance by $20 five days in a row and sure enough – I got my 3,000 point streak reward as soon as that fifth transaction hit my account (note that Amazon reloads have sometimes failed to earn points, but Amazon gift cards have continued to earn points – YMMV). I'll happily take 30% back on Amazon purchases any day of the week.
Funding Your Point Debit Card
Point allows you to fund your account in a number of different ways. The fastest option is to fund it using another card as that's immediately credited to your Point account. Other options include direct deposit, bank transfer, auto transfer and other payment apps.
If you've opened checking accounts that require a certain number of debit card transactions in order to earn a bonus, funding your Point account can be an easy way to fulfill those requirements. Some Cash App Boosts also require that you use your card x number of times to unlock the Boost, so adding money to your Point account is another way of doing that.
It's also worth testing things to see what works. The Visa gift cards I've tried haven't been successful, but I haven't been too comprehensive yet in terms of which ones I've tested, so that might be worth testing on a periodic basis in case things change.
The screenshot above also refers to using your debit card from your existing bank for instant transfers. Other cards issued by banks might work too; just be sure to set your cash advance limits to zero if you can to ensure you don't incur inadvertent fees.
Point Debit Card Bonused Spend
The Point debit card offers bonused spend in a couple of categories, with 1x points on all other purchases.
Earn 5x points on subscriptions for Netflix, Hulu, HBO Max, YouTube Premium, Spotify, Pandora, Feather, and Headspace.
Earn 3x points on DoorDash, Uber Eats, Postmates, Caviar, Grubhub, Seamless, Instacart, Good Eggs, Uber, Lyft and Lime
Earn 1x points on all other spend excluding:

Balance transfers
Cash-like transactions
Digital currency purchases
Certain gift card purchases
All other forms of manufactured spending
That final bullet point is notable because the fact that they've specifically referenced 'manufactured spending' suggests they're going to be on the lookout for potential shenanigans from cardholders.
It also lists 'certain gift card purchases' as being excluded, but it's clear that not all gift card purchases are excluded. For example, I reloaded my Amazon balance to earn the 3,000 point streak bonus and earned 20 points for each of those $20 transactions, although I guess strictly speaking that wasn't a gift card purchase.
Prior to that, I'd bought some Airbnb gift cards in the Ibotta app seeing as Ibotta only allows you to pay with debit cards. With Point offering 1x on non-bonused spend, I figured that was a good way to get rewarded when buying gift cards from Ibotta.
It turns out that Ibotta is fine with you using the Point debit card to buy gift cards, but due to their MCC (Merchant Category Code) it didn't end up earning points with Point (hence the 0x in the screenshot above). Not earning points meant those transactions didn't count towards the five day streak which is why I changed to reloading my Amazon balance instead.
Buying gift cards in the Fluz app generates mixed results. I bought a $10 Burger King gift card to test it out and earned 10 points.
I then bought a $10 Spotify gift card as I figured that would earn 50 points due to Point offering 5x on select streaming services which includes Spotify, but I earned zero points for that transaction.
As you might have noticed, the Burger King purchase showed up as Burger King, whereas the Spotify purchase showed up as Fluzpay. Fluz passes along coding for certain categories (grocery, travel, office supply and dining), so my guess is that had an effect on these two purchases because Burger King would've coded as dining whereas Spotify doesn't fall into one of those four categories.
A few months ago Fluz made a change to the cashback rates they offer for different payment methods. Paying directly from your bank account earns the highest available cashback rate, paying by PayPal the lowest rate, with debit card and credit card payments earning different cashback rates too. The good thing is that Fluz views the Point debit card as a debit card, so you earn a slightly higher cashback rate as a result. However, if you're buying a gift card from Fluz that falls into the grocery, travel, office supply or dining categories, you'd still be better off paying with a credit card that offers bonus points in one of those categories.
Access Deals – Earn Even More Bonus Points
In addition to the regular bonused spend opportunities, Point runs what it calls Access Deals. These offer bonus points at certain retailers, some of which can be noteworthy.
Point has frequently offered 5x at Amazon, Costco, Whole Foods, Trader Joe's, Best Buy, Chewy, coffee shops, and more.
These deals have various limits as to how many bonus points you can earn, though in most cases the limit is 5,000 bonus points (worth $50) during a specified bonus period.
Stacking With SimplyMiles
SimplyMiles is a program run by American Airlines which offers bonus AAdvantage miles when paying with a linked Mastercard at eligible retailers where you've loaded the offer to your account.
One SimplyMiles offer that we have seen many times gives up to 1,000 AAdvantage miles when spending $200 at Best Buy (the number of miles you earn is targeted). Seeing as the Point debit card is a Mastercard, you could spend $200+ at Best Buy to earn up to 1,000 AAdvantage miles along with 5x points from Point. If that purchase was made online, you could also click through from a shopping portal to earn even more cashback/rewards. Remember that you would need to link your Point Debit Card to SimplyMiles for this stack to work.
How Much Are Point Debit Card Points Worth?
1 point = 1 cent, so 100 points = $1. The points you earn are initially kept separate from your cash balance, but when you redeem your points they're applied to your cash balance.
There's no limit to the number of points you can earn and your points never expire.
Other Point Debit Card Benefits
In addition to earning bonus points in some categories, the Point debit card offers many other benefits:
Phone insurance covers up to $1,000 per year in loss or damage (including cracked screens) when you pay with Point Card

Up to $600 per incident, $50 deductible per loss. Maximum of $1,000 per 12 months.

New purchase insurance reimburses up to $1,000 in loss/damage

Covers damaged or stolen items within 90 days of purchases. Up to $1,000 per loss, limit $25,000 per 12 months.

Trip cancellation insurance covers up to $1,500 for expenses for cancellation/delay

Protects you against forfeited, non-refundable, unused payments if a trip is cancelled or interrupted for covered reasons, up to $1,500 per incident. Coverage applies to common carrier airfare.

Car rental insurance covers physical damage or theft

Pays for physical damage and theft to most rental vehicles when you pay for the entire rental transaction with Point Card and decline the Collision Damage/Loss Damage Waiver coverage offered by the car rental company.

Global Travel Assistance

Includes emergency roadside assistance, help with lost/stolen documents and access to a global network of lawyers, physicians, embassies and consulates when you travel.

Zero liability coverage
Two free ATM withdrawals per month

Withdraw from any ATM regardless of network globally. Fees reimbursed for up to two withdrawals per month up to a maximum of $8, credited to your account in equivalent points value.

Unlimited quick bank transfers
Deposit insurance

Deposit insurance covers all funds in your Point account up to $250,000 and is offered by the Federal Deposit Insurance Corporation (FDIC).

No international travel fees (i.e. foreign transactions fees)
There's a good chance that you'll already have many of these benefits on other credit and/or debit cards, so in many cases you'll be better off using those alternative options. For example, if you have a Schwab debit card then you'll get unlimited free ATM withdrawals rather than only two per month.
Trying to pay for a car rental with a debit card can sometimes involve additional holds being placed on your account, so you'd need to ensure your balance would be sufficient to cover that until the hold is released at the end of your rental.
Are There Limits To How Much You Can Spend On The Point Debit Card?
Yes, although your average person is unlikely to be affected much by these limits. Here are the limits showing on my account – I don't know if Point increases these limits once your account is more seasoned:
Physical Point Card – limit $1,500 per day, up to $5,000 per month
Virtual Point Card – limit $1,500 per day, up to $5,000 per month
ATM withdrawals – limit $500 per day, up to $1,000 per month
Having a spending limit of $5,000 per month for both your physical and virtual Point cards seems reasonable enough. Assuming that you can spend $5,000 on both types of cards each month, that's $120,000 per year which most people aren't likely to exceed.
The limit of $1,000 in ATM withdrawals per month is far more restrictive. While that initially seems like an unnecessary restriction, my guess is that it's to reduce money laundering and/or fraud concerns due to some of the potential ways it might be possible to fund your account.
How Can I Withdraw Money From The Point Debit Card?
There are a few options. You can use your debit card to make payments, withdraw money via an ATM (albeit limited to $1,000 per month) and you can also transfer money to your bank account via ACH transfer.
To send money to your external bank account, go to Add Cash > Bank Transfer > Out To A Bank. Thanks to Holly in the comments for the heads up about how to find this withdrawal option as it's not particularly intuitive as seeing as it's found under 'Add Cash' rather than 'Withdraw Cash'.
Final Thoughts
The Point debit card is a new product that has some interesting opportunities for people looking to earn cashback. From limited time spending bonuses to Access Deals offering up to 10x at grocery stores to referral bonuses that more than cover the $49 annual fee and more, this has the potential to be another useful tool for your belt.
If you're thinking of signing up, feel free to use one of our referral codes with our thanks:
Stephen's code: SPEPPER1
Nick's code:NREYES6
Again, go to https://join.point.app/#/ and click where it says "promo code" and enter the referral code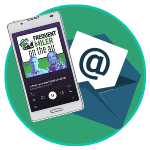 Want to learn more about miles and points?
Subscribe to email updates
 or check out 
our podcast
 on your favorite podcast platform.