At long last, point.me is here. Regular readers likely remember us writing about award search tool JuicyMiles over the past few years. If, like me, you came to really enjoy that tool, you have probably been in withdrawal for months since it closed down. Thankfully, point.me has arrived on the scene. I've had a chance to play with the tool and frankly I love it. Pricing is quite reasonable. Searches can feel a bit slow at first, but given the information returned it seems like a fair enough trade. This is certainly a cool tool that can make your life a lot easier when searching for award tickets by searching 33 programs with a single click.
The Deal
point.me has launched for full public use. Readers can enjoy a free 24hr pass with coupon code FREQUENTMILER.  The free trial has promo has expired.
Direct link to Point.me
(This is our affiliate link. That means that Frequent Miler will earn a small commission if you click through and sign up… thank you!)
Quick Thoughts
We'll have a full analysis and review of point.me coming very soon (including comparison to other similar tools), but in the meantime I wanted to alert readers to the fact that the tool is available and you can play with it yourself for a day for free with our coupon code FREQUENTMILER. Just choose the "I have a code" box.
Redemption of the code is limited, so you may get a message saying to come back and try again later. I imagine that any bottleneck there will likely smooth out in a few hours.
Speaking of pricing, one of my major hang-ups with Juicy Miles had been that the price point for a monthly membership only made sense for bloggers or award bookers. That's one area where I feel like point.me has hit the nail on the head: the price is reasonable given the functionality. A day pass is $5, which can totally be worth it for anyone looking to just make a booking without investing the time to search each site separately. A monthly membership costs either $12 per month or $129 billed annually ($10.75 per month).
I think that's pretty awesome. I'd probably sooner pay for a month than a day and give myself some time to scout out a great award, but like I said I could see the $5 cost of a single day membership beating out the cost of an hour or two spent searching, so I think there is a use case either way.
I could also certainly see this tool being worth $129 a year for a digital nomad or retiree who is going to search awards often. I wasn't initially a believer in a tool that costs money to do what I can do for free until I got used to how much time it saved me. Going back to searching each award one site at a time for the last few months of 2021 made it clear just how much I missed having a Kayak-like tool to quickly see and compare availability and pricing for award flights.
Even in my trial run with the tool recently, I've run into situations where results flat-out surprised me and taught me of a new sweet spot or showed me availability I wouldn't have otherwise considered. I recently wrote about the expanded award availability on Delta when booking through partner Aeromexico and that's the type of thing that I never would have found without a tool like this. If I were looking to book the routes I wrote about, point.me would have saved me a nice chunk of miles for the flights for my family of four. I love that point.me even recognized that Membership Rewards had a transfer bonus to Aeromexico at the time calculated the necessary points accurately. I also recently booked three seats in American Airlines nonstop first class from New York to London thanks to the tool finding seats and prices that wouldn't have even been on my radar otherwise. That's the value to me in searching 33 programs with one click.
Note that it does take some time to search all 33 programs, so you need a little patience. Still, searching that many programs in under 2 minutes will be a remarkable time-savings over searching them separately. And results load while search is happening, so you do see information pretty soon after clicking.
One enhancement I really like is the ability to sort results one of three ways: by lowest point price, by quickest flights, or by "point.me picks", which factor in both the price in points and award taxes & fees along with overall experience / ease of options.
That definitely isn't the only enhancement. You can now integrate your AwardWallet account to see pricing according to the programs where you have points and tutorials show you how to do everything from create a frequent flyer account to book the flight for yourself. This really makes it easy even for someone who isn't very familiar with the process of booking via partner airlines.
It is also worth highlighting a few Frequently Asked Questions and answers that were shared with us in advance. You can find the full FAQs here.
Again, we'll have a full analysis of the tool and comparisons to other options to come very soon, but for now I wanted to share that it is finally here and give readers codes to access the tool right away to try it out. The bottom line is that I'm excited to have a tool like this again to save time and possibly points.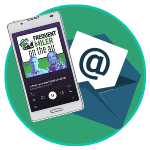 Want to learn more about miles and points?
Subscribe to email updates
 or check out 
our podcast
 on your favorite podcast platform.